Marketing & Communication Strategy
Our Focus is on Driving Your College More Enrollments
Revamping Your Communication Strategy Needs a Multi-Prong Approach Focused Around Growing Enrollments 
Ellison Ellery Consulting has uncovered millions of dollars in lost revenue for universities and created stopgaps in marketing to end wasteful spending.
We leverage our experience from working with 150+ projects and colleges to help her new school clients make quick gains and impact their upcoming starts or reducing Summer Melt. 
Content marketing generates 3 times as many leads as traditional outbound marketing but costs 62% less.

–Demand Metric
Your Communication Strategy Needs to be Centered Around Growing Enrollments  
Our Communication Strategy Services Encompass:
Communication Strategy 
Content Strategy
Inbound Marketing Strategy
Conversational Marketing Strategy 
Set up KPIs and other metrics, and set-up reporting 
Creative Asset Audit 
Create email and/or social media templates 
Create email blasts copy and schedule/cadence
Help develop your content calendar 
Keyword research for SEO & SEO Strategy 
Landing page development & Strategy 
After kicking-off our project, we will agree on your goals, set-up metrics (ways to track different parts of your enrollment process), and do an asset review.  We do not want to re-create the wheel. Between your social media, Youtube channel, and website, we are confident you have many of the pieces you will need to revamp your communication strategy. 
Want To Boost Your Sales?
We help to identify friction points in your marketing and sales process to create better experiences for prospective buyers. And we delight them, turning them into brand evangelists.
Your Communication Strategy Needs to Center Around Your Enrollment Strategy to Best Impact Revenue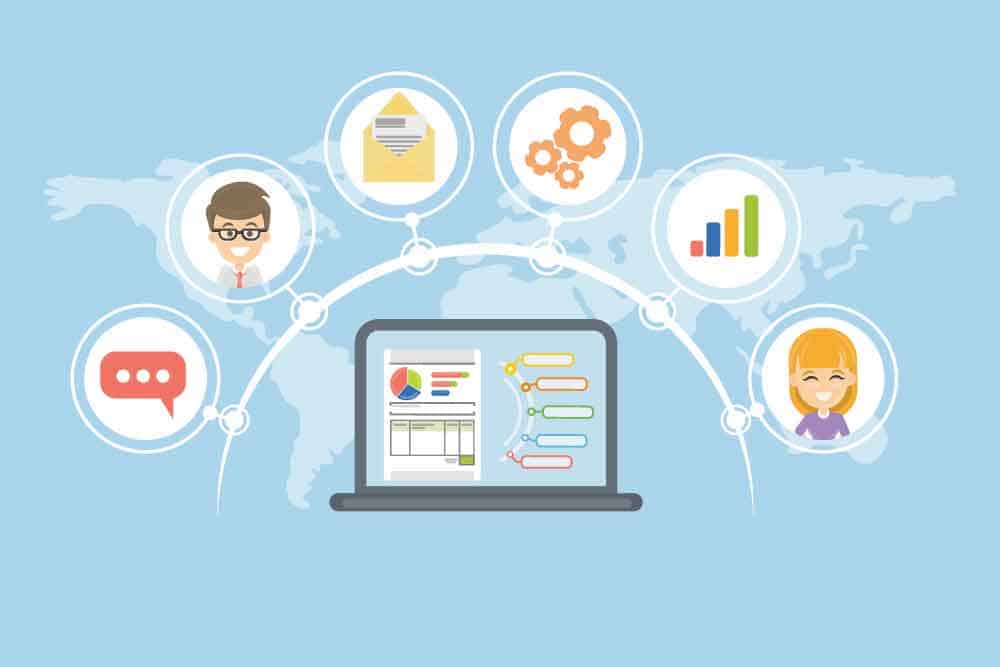 We can audit your current Enrollment Strategy, creative elements and assets, and your current communication strategy. 
Then we will provide a set of recommendations on how to improve your Communication Strategy to grow enrollments.
We differentiate ourselves from other agencies because our sole focus is on growing enrollments while delighting students and prospective students. We want to delight prospective students and turn them into evangelists who want to promote your university without being asked. Over time, we want most of your inquiries to come from referrals, as students can't wait to tell all of their friends. Let's turn your students into brand ambassadors. 
Creativity vs. Enrollment Strategy 
While we want your enrollment pieces to be beautiful, it's just a tactic in an overall strategy which includes evaluating all of your enrollment touchpoints, materials, and opportunities for conversational marketing touchpoints,  etc.  When and how someone receives these beautiful pieces is just as important. 
Then, we reimagine your enrollment process and communications strategy! 
We don't care about winning creative awards! We define success only if your college achieves its enrollment goals for the lowest cost-per-start possible. We are a revenue driver! 
Let's work to improve your Yield together! 
Your Enrollment Leaky Bucket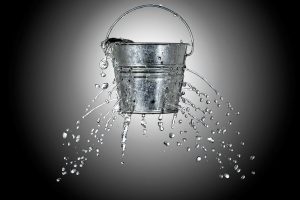 We are able to make quick adjustments and help to plug up the leaky enrollment bucket and ultimately drive more enrollment growth.
What is an enrollment leaky bucket? This is where students visit your website and then leak out of your website without an ability to truly hold on to them and get them to apply. This is also when you have students who apply to attend and then do not persist? Where did they go? Why is your summer melt so high? What can be done about it? 
Let us audit your entire marketing strategy, media spends, analytics, and reports to find areas of waste and opportunity.
We are able to review all of your inputs quickly and produce a set of recommendations on what channels to pull back on and which ones to ramp up. We will provide your team with a roadmap that only someone with 20 years of experience can do. 
Are you maximizing your ROI?  "Half the money I spend on advertising is wasted; the trouble is I don't know which half." John Wanamaker
We may decide we need to do an Enrollment Secret Shop and/or a Student Journey Map to help us plan how to best move forward.  For some clients, they want to audit their marketing, website analytics, and media spend as a part of their project to get a comprehensive view of their entire strategy before moving forward.  
Why Secret Shops Are Important to Developing Your Communication Strategy 
A big portion of what we do are secret shops. 
Time and time again, our request for information would go unanswered or we would receive a single email acknowledging our information was received.  Sometimes we would receive a mailer or two; albeit the mailer was beautiful. 
Most college admissions departments do not envision creating a lackluster enrollment process, but that is what they have. It may be important to do an enrollment audit and/or secret shop to get everyone in the room to agree on the same problem.
A Secret Shop can help us identify enrollment hurdles. We will be able to create your Communication Strategy around these hurdles and friction points to help move more prospective students to move through your enrollment funnel.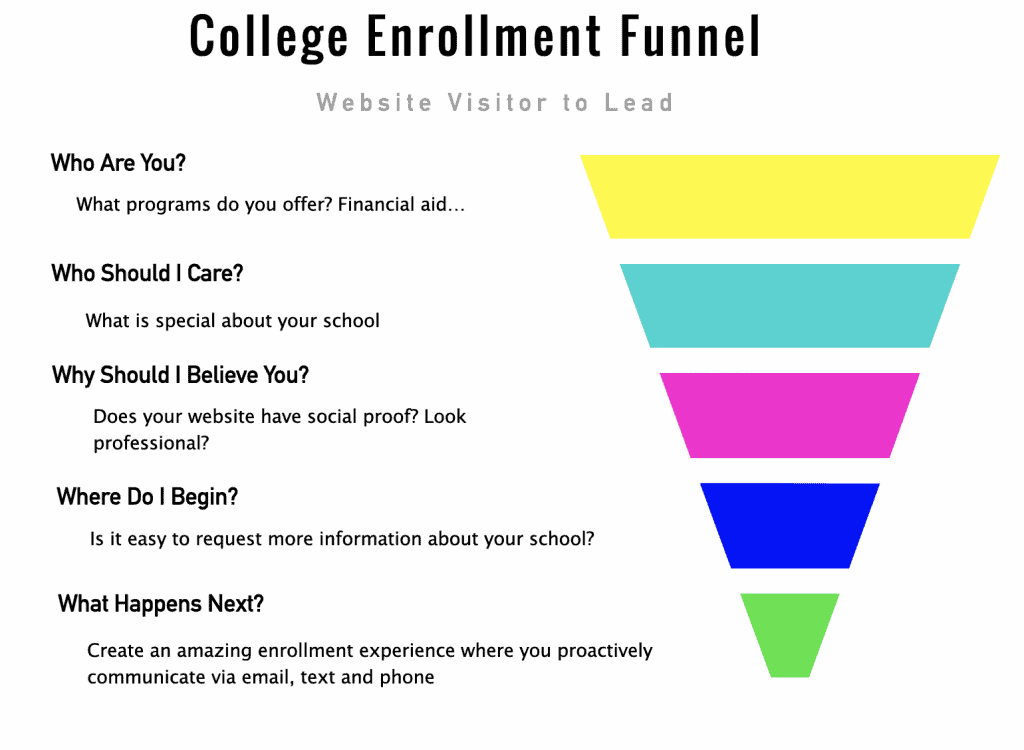 Let's remove the hurdles wherever we can.
We owe it to these students. We need to better empathize with our prospective students and ask ourselves, are we doing enough to show them that we care? What else can we do to help him or her through the enrollment process?