We want to drive more sales for your business.
The Next Biggest Trend:
Conversational Marketing Using ChatBots
A messenger bot is a bit of software we install on your website and social media accounts, utilizing artificial intelligence (AI) to speak with your leads and customers. We completely customize these bots for you. When a lead asks a question from your bot, we help to formulate an answer in an individual manner, helping to engage your leads 24 hours a day, 7 days a week!
Watch this Video to Find Out Why Your Business Needs a Chatbot (2 min video)
(tailor this video to be for businesses rather than colleges) 
88% of online adults are a member of at least one of Facebook's four main platforms: Facebook, Facebook Messenger, Instagram, or WhatsApp.
"Messaging is one of the few things that people do more than social networking." — Mark Zuckerberg, Facebook Founder
Chatbots Help Your Leads Get to Information So Much Faster without Needing a Full Website Redesign!
(needs a graphic redesign)

How Chatbots Work
A lead can visit your chatbot, ask about your products or pricing, and the chatbot we create for you can actively engage this lead in conversation and then direct them to the best page on your website.
You don't need to redesign your entire website. The chatbot is like the ultimate effective site search!
You can have a chatbot popup on certain pages too with prompts and questions about that page.
This can happen over and over again for hundreds of different types of questions, 24 hours a day, 7 days a week! We know leads can come in at any time, and with your new chatbot, it won't matter what hours they keep. Your bot will be ready to answer their questions and engage them so they can move along the sales process.
Our chatbots are built by tech experts! (CHANGE BELOW GRAPHIC)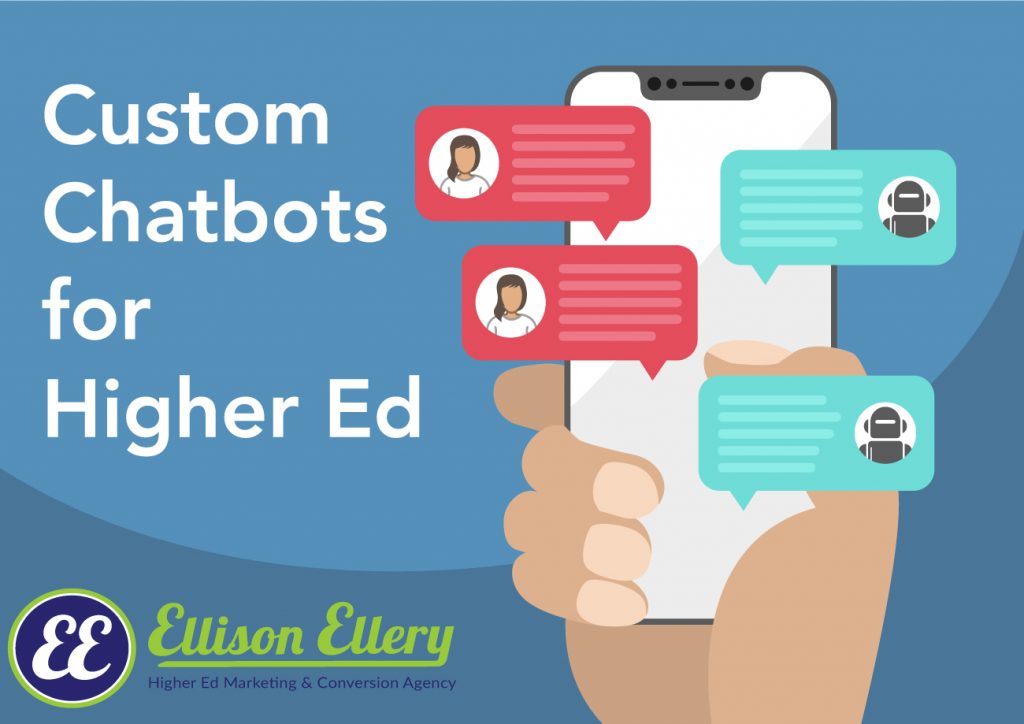 We walk you through the process and customize for your business while helping you with the strategy all along the way.
This is no ordinary chat experience. Most chat experiences just give someone a link to request info, or ask for an email address and then provide very little help. Your chatbot will learn and grow as more people use it! Making it more useful and compelling over time.
Schedule a Consultation to discuss how to best leverage technology to grow enrollments!
Benefits of Chatbots:
Set your business apart from other businesses
Automate daily tasks
Cut down on overall costs to acquire new leads
Improve the response rate
Improve customer service
Get better engagement and reach
Promote programs, services, discounts, and events
Boost your sales! 
Want To Boost Your Sales?
We help to identify friction points in your marketing and sales process to create better experiences for prospective buyers. And we delight them, turning them into brand evangelists.
Build Awareness for Your Business and Drive More Leads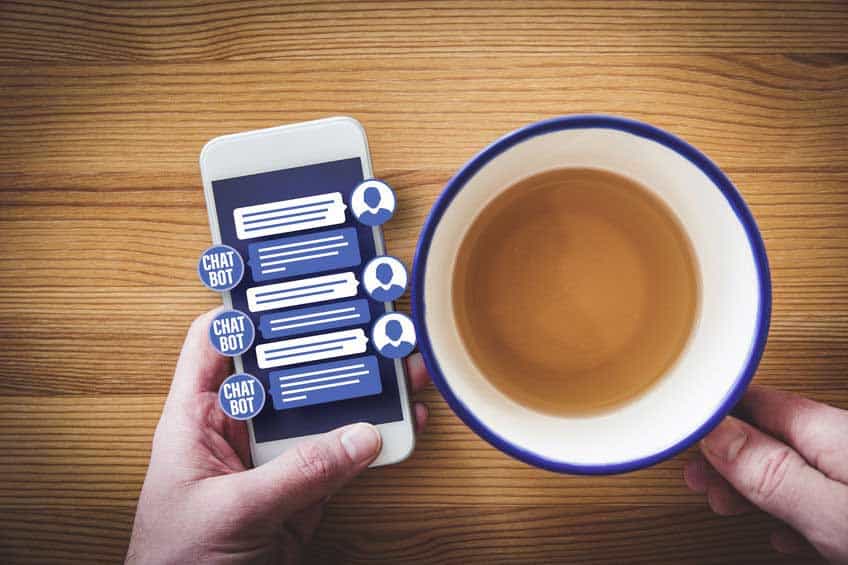 If your business is already on Facebook, then let us help you set up Facebook Autoresponders.  One huge benefit from rolling this initiative out is we can help you build your Facebook Messenger contact list doing what you're are already doing on Facebook. Facebook Messenger offers more ways than any other channel to capture new contacts.
Use Facebook Autoresponders to Increase Engagement on Facebook
We help you take what you are already doing with organic and promoted Facebook content and turn it into valuable lead magnets.
If someone takes the time to comment on one of your posts, make sure to reply. Go back to Facebook and see how long it takes someone on your staff to reply to a comment. Is it hours or even days?
What if it could be instantaneous? 
Facebook Autoresponders Allow You to Grow Your Reach and Engage More Prospective Leads Into Your Sales Pipeline:
Adds engagement to what you're doing on Facebook already
Turns commenters into inquiries/leads.
Add autoresponders to your Facebook posts and build your messenger contact list (we will then show you what you can do with this list to boost sales!)
And with Ellison Ellery, it's easy to do.
With Our Facebook Chatbots:
Grow Messenger Contacts with What You're Already Doing

Turn engaged commenters into lasting contacts. Need we say more?
Add Immediate Engagement to Your Promoted Posts

Get more value from boosted content by automatically following-up.
Implement Facebook Post Autoresponders with Ease

Create your autoresponder content then pick a Facebook post to add it to. It's that simple.
Schedule a Demo to See it in Action
Grow Your Facebook Messenger Contacts from Commenters on Promoted Posts