Feeding My Kid's Highlighted Stats:
The Problem
The Misrepresentation Of

Food

Labels
Most parents don't know the truth about the food industry. Food manufacturers are notorious for stuffing foods with added sugars, food coloring, and preservatives and misrepresenting the front packaging of food with false health claims, which are not regulated by the FDA.  Food manufacturers can say "No Sugar Added" on the front of a package, but in reality, the tea or juice has more sugar than a Coke.
Before finding out her son had a peanut allergy, Renee did not pay much attention to what was in her children's  food. Because of her child's life-threatening allergy to peanuts, Renee became a food detective to make sure there was no chance of cross contamination with peanuts.
This is when she started to observe that the nutritional information on the front of the food item's box did not match up with the ingredients and nutritional counts on the back of the box — where the food manufacturer has to be honest with what is in their product.
The truth about children's diets became painfully clear: our children are unhealthily gaining weight because of these food choices and how these companies are marketing to families.
Over 30% of children are overweight or obese
9/10 children do not eat the daily recommended amount of vegetables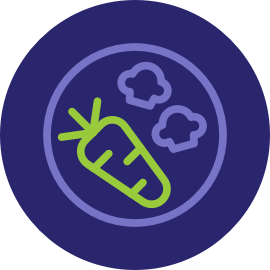 Children are deficient in overall nutritional health.
Most importantly, this food industry profits from feeding our children empty calories.
The Solution
A

Nutritional

Movement
There is so much more to feeding children than just giving them food. Developing a lifelong healthy relationship with food starts at a young age, and it is critical for avoiding eating disorders such as: binge eating, emotional eating, bulimia, anorexia, and more!
1- Becoming a Thought Leader and Creating an Identity Package
The most important part of becoming a thought leader is understanding the problem better than anyone else. As a new mom, Renee was frantic to learn everything she could do to help her get her twins to eat healthy. She went to doctors, food experts, and even speech pathologists to understand her problem better.
In the same way, we created a Brand Identity that spoke to the hearts of real moms by performing  user experience research (UX Research),  as well as market research, to better understand our audience.
Not all research tactics are the same. 
From our research, we found what moms needed most to feed their kids:
Advice from real experts
Healthy meal recipes that kids will eat
Support for the role of Mother
The Feeding My Kid brand was inspired by the first chefs we all had growing up:
our mothers!
2- Building a Website with Great User Experience
We built Feeding My Kid, a WordPress site, focusing on speed, functionality, and ranking highly in search engines. We followed on-page and off-page best practices, adhered to site speed requirements, implemented the latest SEO strategies and principles, and filled it with incredible content that made visitors want to keep digesting more content. With amazing infrastructure, the website was able to handle hundreds of unique blog posts, recipes, and links.
3- Leveraging Social Media with Amazing Content
Since we understood moms' frustrations with feeding their kids, the need to build a strong social media presence with a practical strategy became clear. To grow Feeding My Kid's  presence, we created engage-worthy content for moms just like Renee, disseminating the information and support she wished she could have had, including: recipe posts, video tutorials, blog articles, and more.
The results were incredible! Feeding My Kid was able to get influential Occupational Therapists, Dieticians and Nutritionists, and moms to contribute content to the platform and then share their content with their followers.  
Feeding My Kid built a self-sustaining village of like-minded individuals. We focused heavily on Pinterst and Facebook because, at the time, Instagram was just starting to gain traction, and its demographics skewed much younger so we decided not to focus on that platform.
Over time, Instagram's audience aged up, and new, more mature, users joined the platform. But by the time that happened, Renee, Feeding My Kid's Founder, was so busy helping B2B businesses and colleges grow their revenue that she was not able to dedicate any resources to growing Feeding My Kid's Instagram following.
This case study highlights that each brand requires a different strategy. For many of our B2B brands, we focus our efforts on LinkedIn and other channels. For Feeding My Kid, we recognized new moms were on Pinterest, so we built a strong presence on Pinterest. In total, we were able to amass 1.5 million post views a month on Pinterest and over 200,000 website visits a month from Pinterest alone!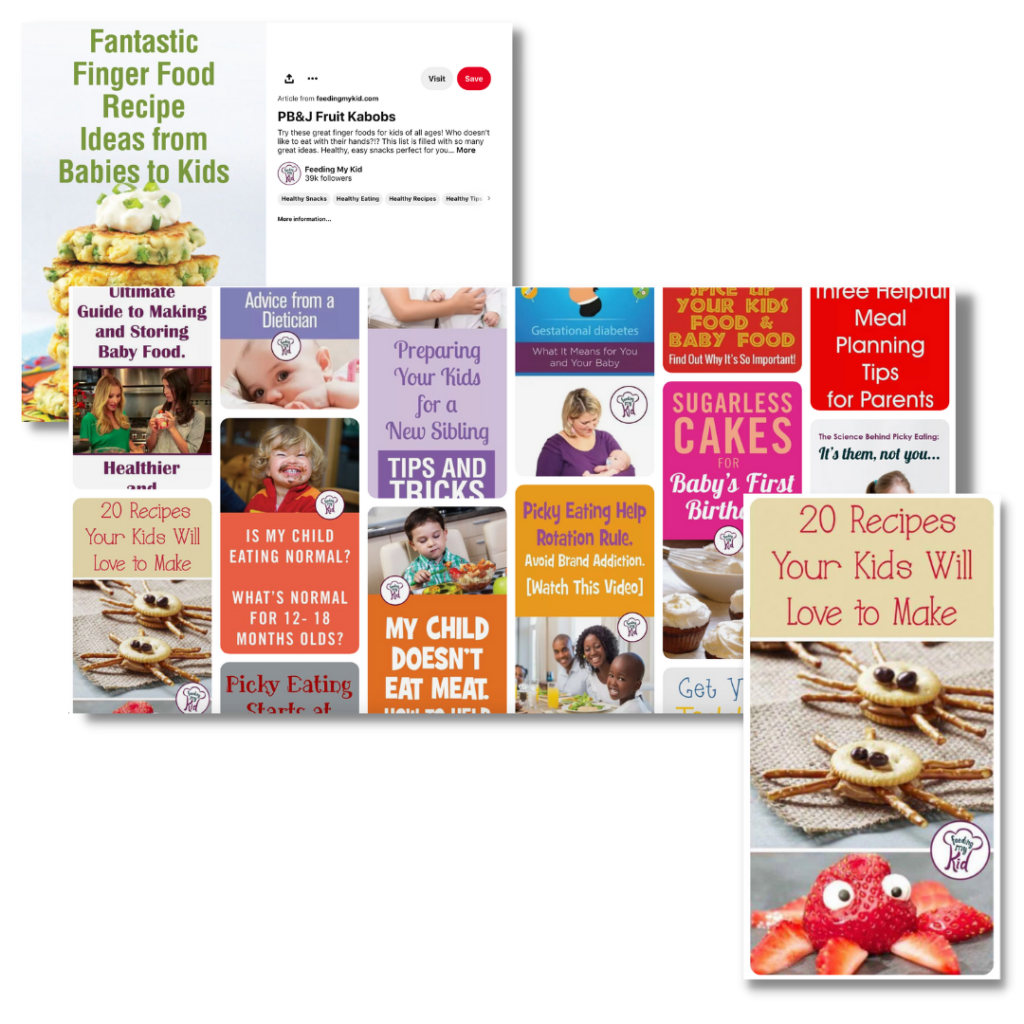 Get Your Free Marketing Assessment
Learn what it would take to upgrade your content strategy.
Discover how to grow your online presence through exceptional content and social media strategy.
4- Cultivating a Movement Through Facebook Groups and Email
With a Facebook Group and Email Campaigns, we created a community that thrives because users can share their own ideas, recipes, experiences and stories with each other.
And, opening the floodgates by asking for community advice surrounding Feeding My Kid allowed us to utilize valuable user-generated content.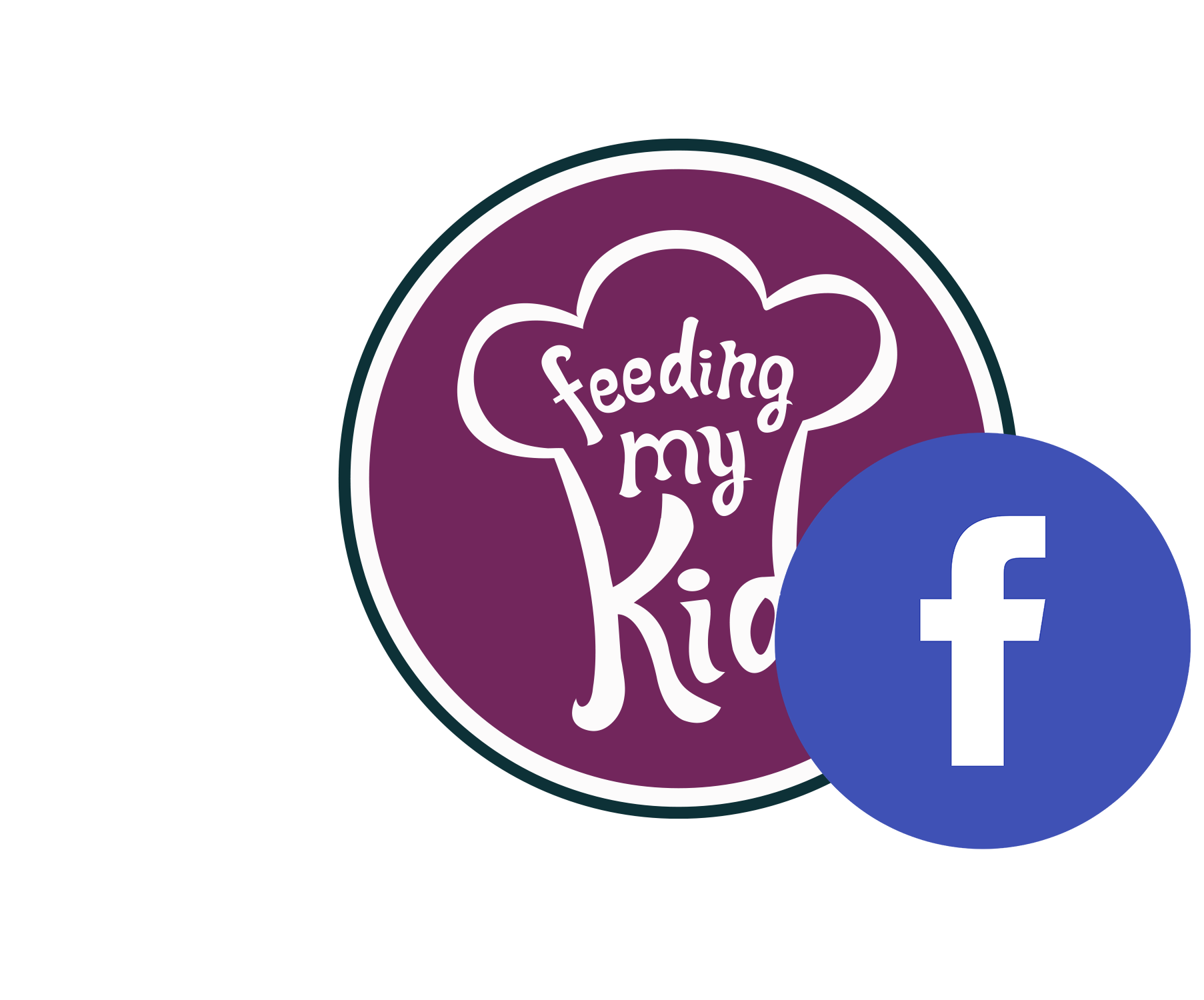 Facebook Group
3.0K Active Members
The Feeding My Kid Facebook Group allows real people to crowdsource their own answers.
5- Disrupting the Food Industry with Product Development
Once up and running with active community engagement, Feeding My Kid needed to do more than educate. To disrupt the food industry, we developed Mad Mom Foods as an e-commerce extension of Feeding My Kid and started developing a new food line that will make it easier for families to snack on the go with our unique line of Nutrient-Dense Superfood Energy Bars.
See the full line of functional energy bars — no preservatives, non-GMO verified, and no fillers. However, due to COVID-19, this project was shelved — literally.
In 2018, Feeding My Kid and Mad Mom Foods were beginning the logistical phase of product development for a line of all natural energy bars. The next year was spent on recipe development and identity development for the brand. However, the COVID-19 pandemic brought all business development to an abrupt halt. 
Feeding My Kid quickly became stagnant. This is a cautionary tale teaching the lesson that, when you don't keep up with something, the internet quickly pushes it aside. While we focused on the site, it was generating 250,000 visitors a month; now, it's down to 3-4,000 monthly visitors. 
Don't let the internet push your ideas to the wayside!