Be There For Your Customers 24/7 With

Conversational Marketing
Satisfy your customers' pressing questions and needs with convenient two-way communication — even when you can't be there.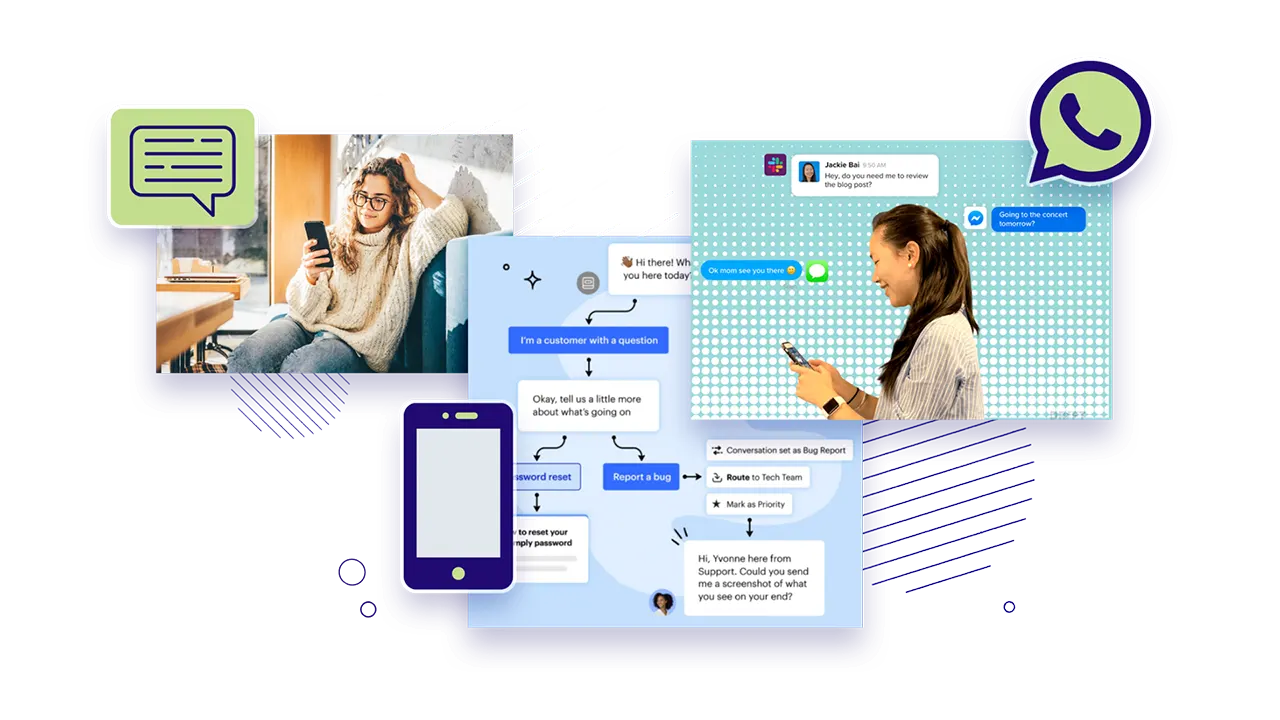 Communicate with your buyers
anywhere in the world, at any time
Traditional online forms and FAQs aren't cutting it — and the conventional way of speaking with customers and prospects during business hours no longer provides satisfaction. We now live in a world where on-demand services are taking over and raising buyers' expectations.
Your team probably doesn't have the bandwidth (or desire) to work around the clock and answer questions on-demand from website visitors. That's why letting chatbots take the conversational marketing reins can be a gamechanger: you'll always be there to help guide your buyers down the funnel … even when you can't be there. Start leveraging this growing technology to give your team the opportunity to spend more time on what they do best
Faster Growth
Engage prospective customers at the exact moment they're ready to chat. Let the chatbot answer questions and encourage people to enter your lead funnel for future lead nurturing.