We're a Higher Ed marketing agency driving predictable
enrollments.
revenue.
growth!
We solve problems. We tell stories.
We strategize to help your college or university grow.
It all starts with connecting with prospective students in a meaningful, human way!
We help universities like yours clarify their value proposition, messaging, and strategy so you can attract, convert, and scale more effectively.
Check out our award-winning strategy and creative work.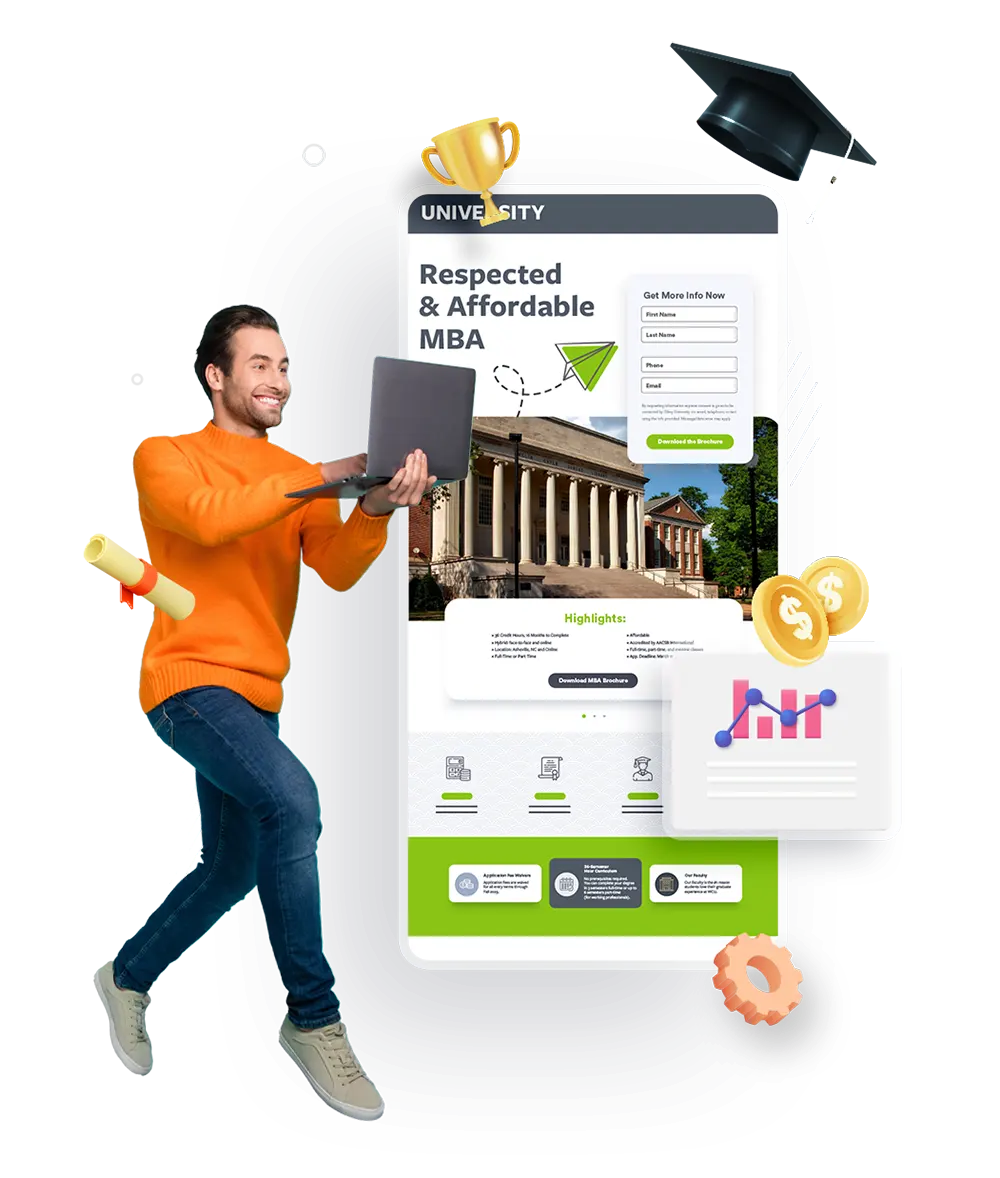 We Create

Custom Strategies

to Drive Your University or College More
enrollments.

Need to increase your awareness?
Drive more enrollments for undergraduate, graduate, online programs, or specific programs? 
Check out our certifications and partnerships.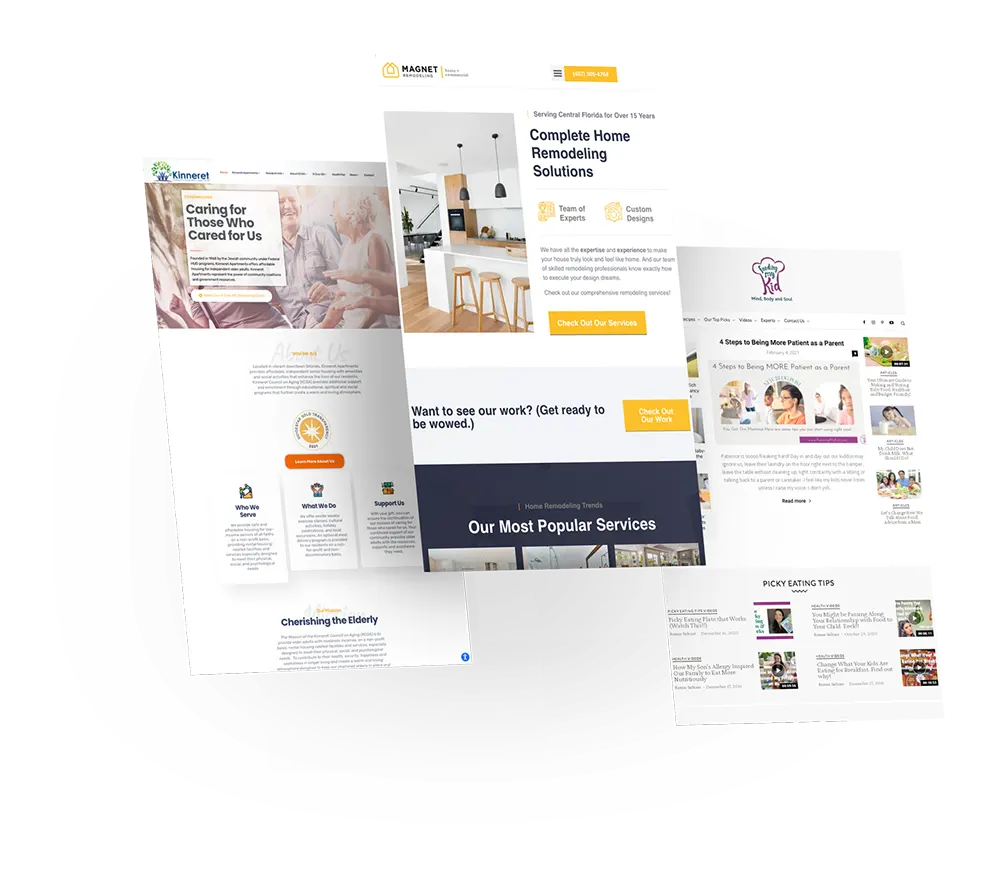 We craft

seamless digital experiences

that drive enrollments
We help you plan and implement the right marketing and admissions strategy so you can drive predictable enrollments for ALL of your programs. 
Here's a peek into how we do it:
Turn your website into a 24/7 enrollment machine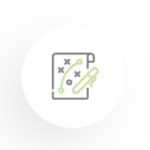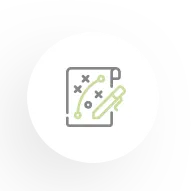 Improving your students' digital experiences to

boost your enrollments
We're not just talking about another website design — let's turn your website into an enrollment machine. 
We can transform your marketing to improve yield, and to create a seamless enrollment experience for your prospective students. Let's start improving your student enrollment journey today.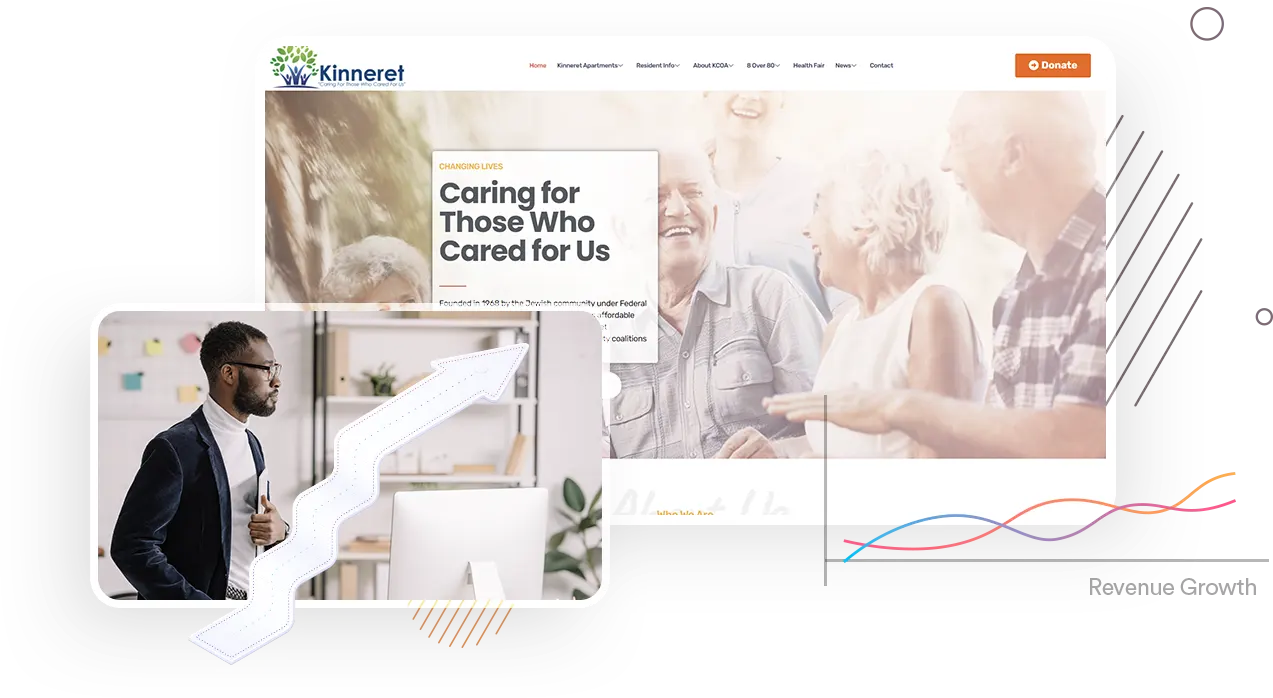 We're your


growth

partner.
Are the silos and lack of accountability in your university hurting your growth efforts? We're betting they are — and we want to help.
We'll work with your team to ensure your brand offers a seamless, cohesive enrollment experience for your students across all of your digital marketing channels.
The goal? Delighting your prospective students and turning more of them into future alumni.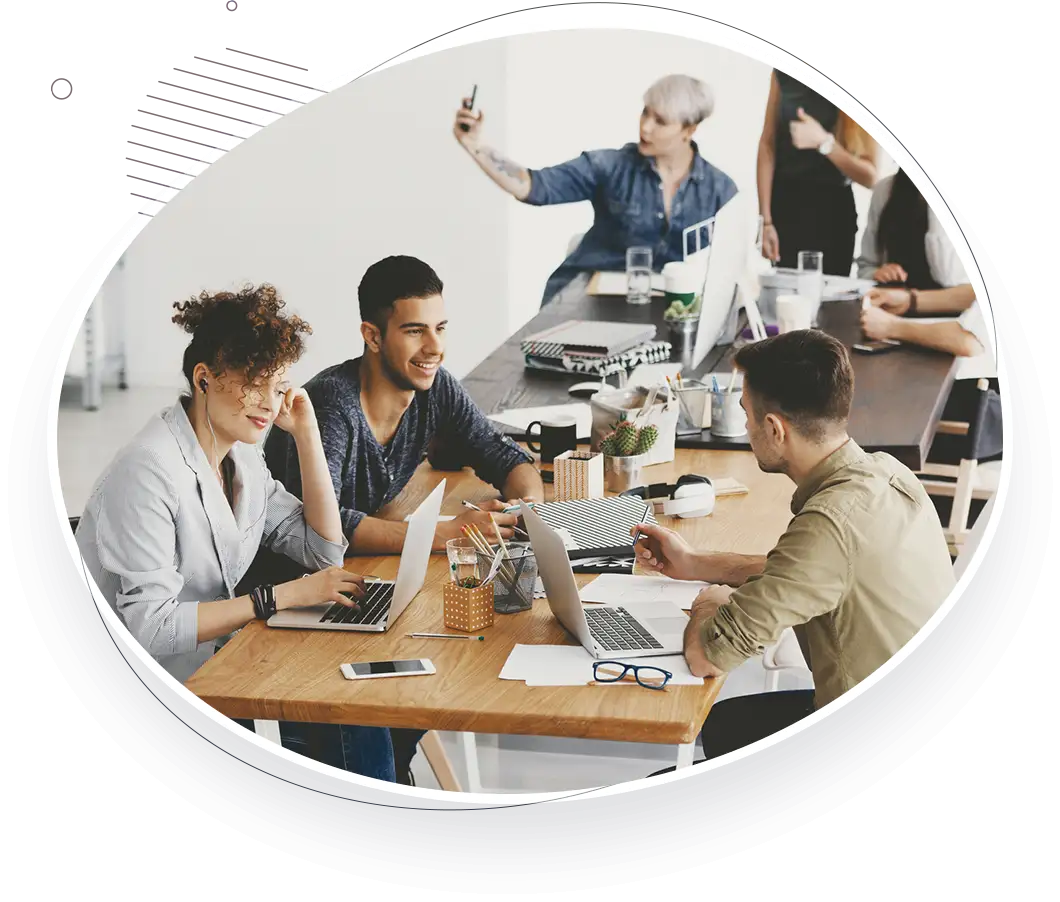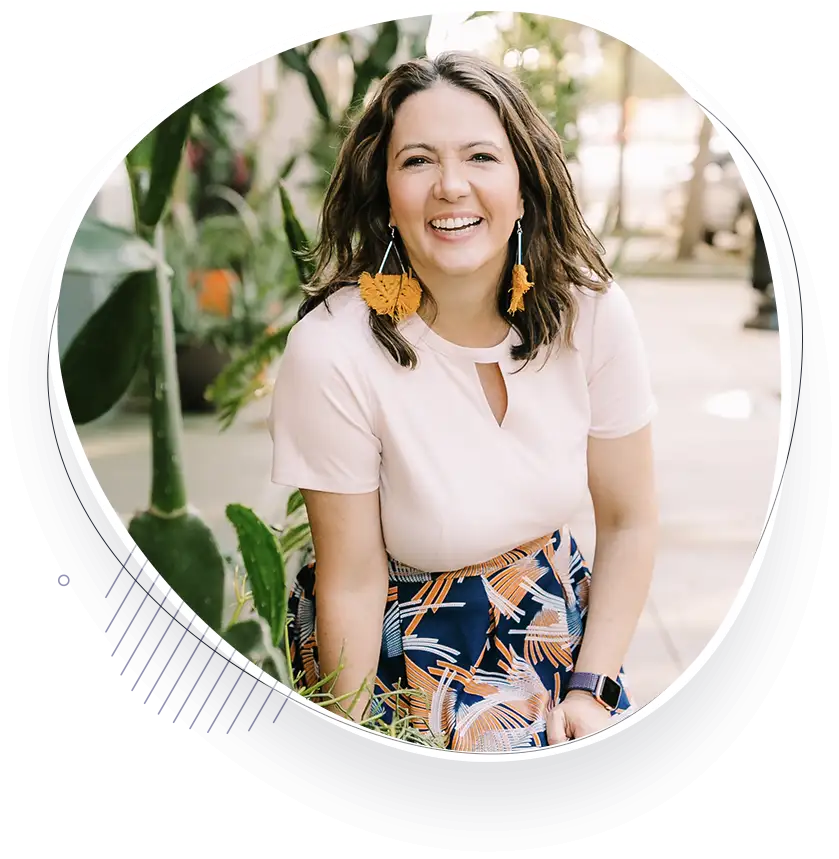 CEO of Ellison Ellery Marketing and Growth Agency 
A Solution For Every Aspect Of Your University's Growth
We will help your university clarify its value proposition, messaging, and strategy so it can attract, convert, and scale more effectively. And it all starts with connecting with your prospective students in a meaningful, human way. 
Plus we have the experience and expertise to execute digital marketing campaigns with technical know-how, creativity, grit, and empathy. We're an ROI agency!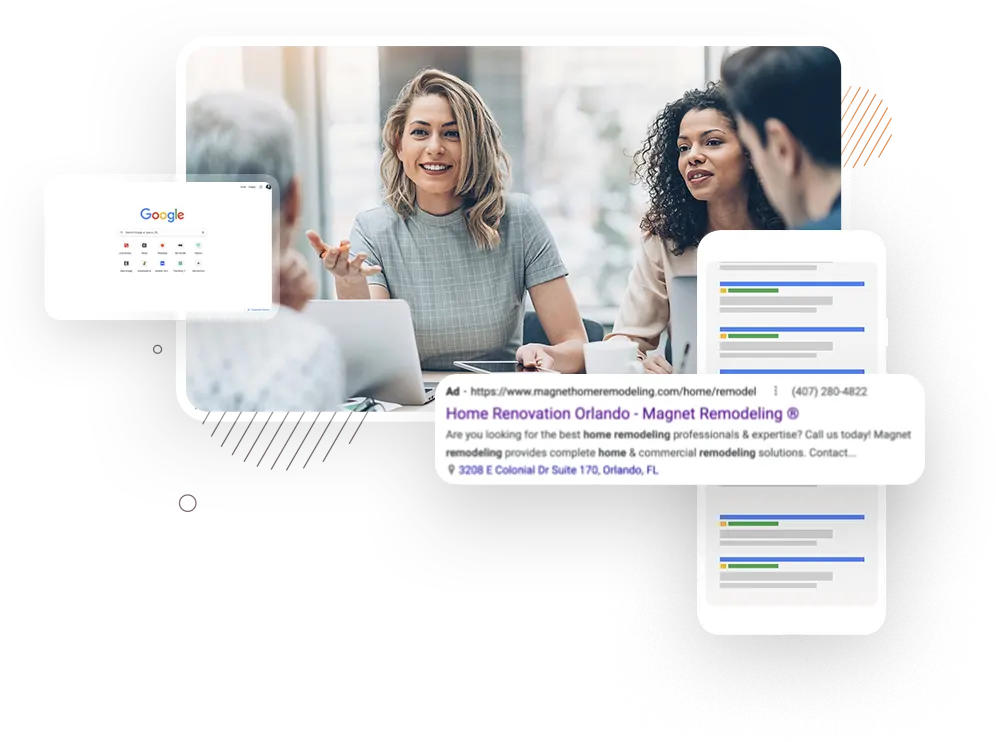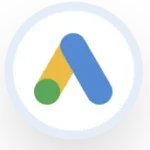 Student Behavior is Changing.
And every leader is figuring out how to adapt to these changes, especially with the shift to hybrid work.
The majority of students now prefer to discover the value of your programs and university on their own terms — most don't want to have to talk to an Admissions Advisor on the phone or sit through a virtual open house. 
Managing all of this change is challenging. But it also presents great opportunities to those who can meet the moment. (Like you.)
Now is the time to modernize your Admissions process, rewrite your playbooks, measure key metrics, stay ahead of trends, and adjust your mindset around what really good marketing looks like.
What Clients Think About Us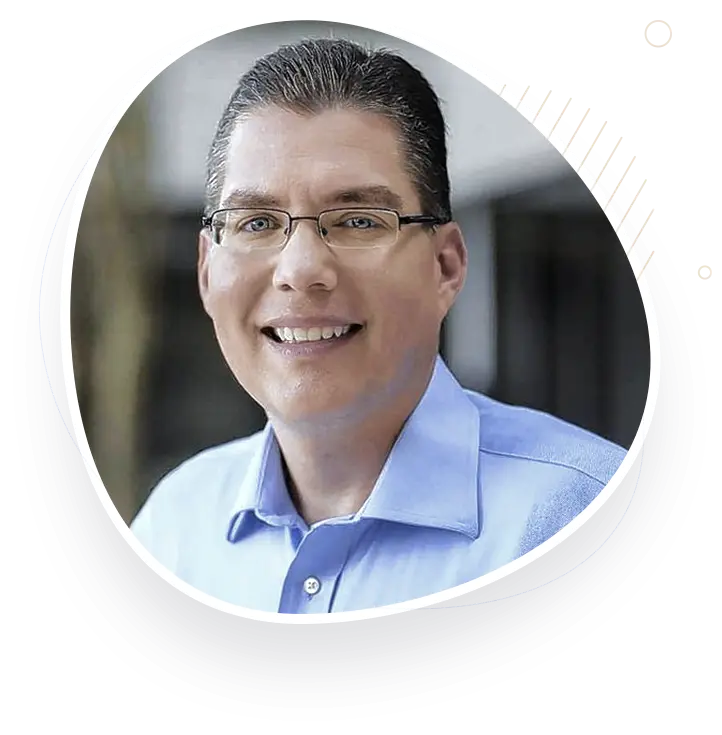 President, Wiley Education Services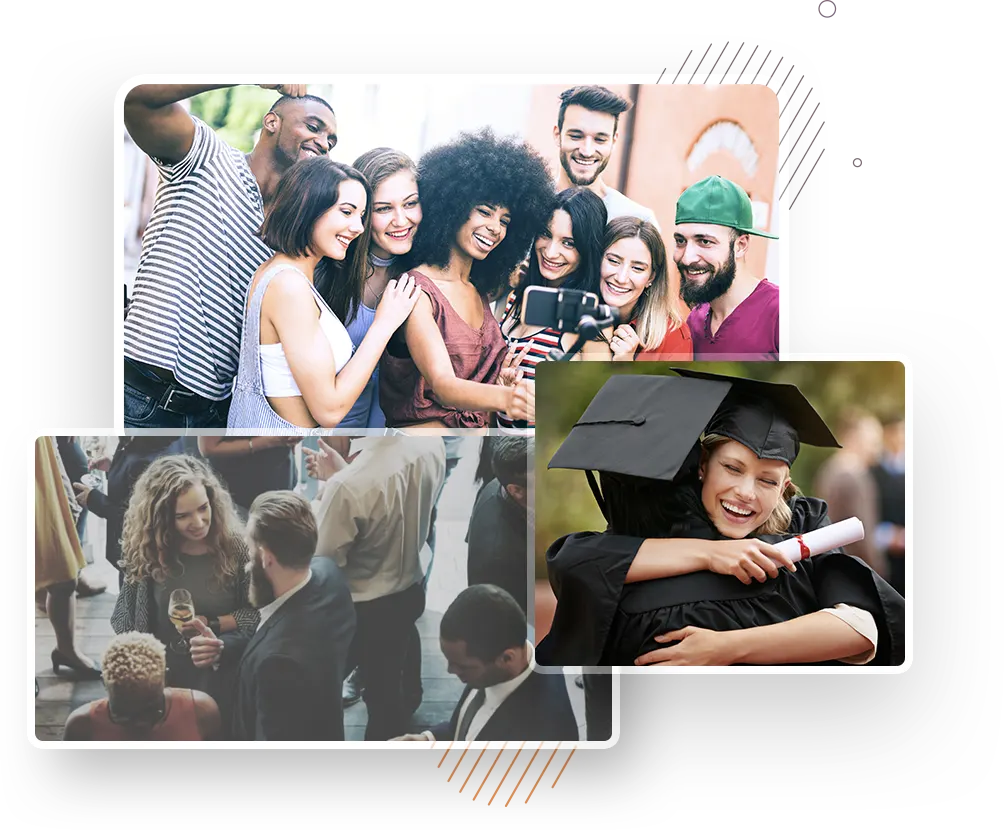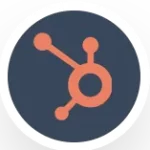 Do you sell to people? Then we can work with you.
We understand people and, more importantly, why they buy or enroll.
We understand we're in an experience economy, and colleges and universities need to modernize their approach to marketing to create seamless enrollment experiences.
This works for all types of businesses!!  So, if you sell to people — let's chat!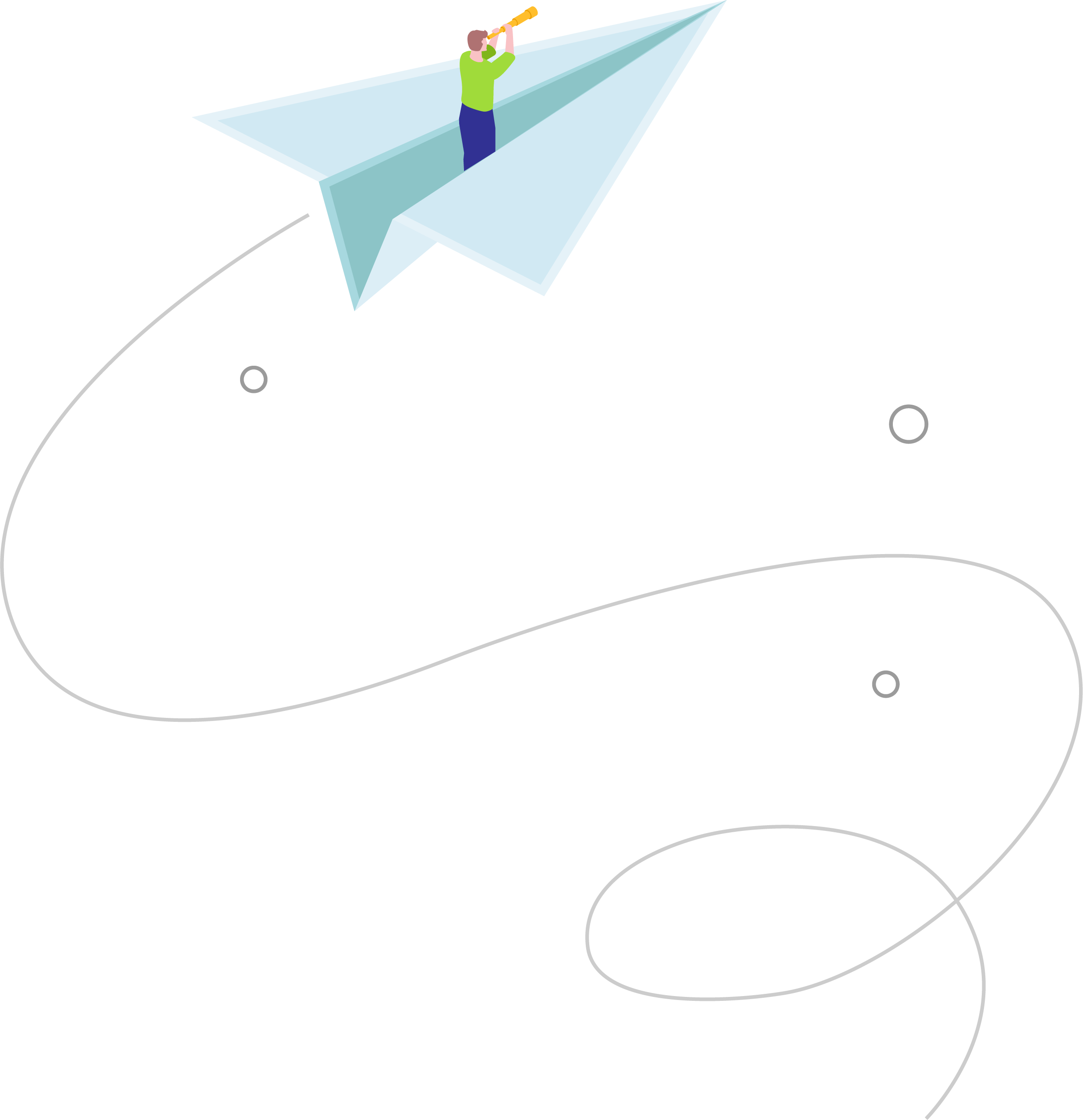 Get your

free

marketing assessment,

Google Ads Audit

or an SEO Audit
Are you looking to evaluate how your university is doing? Looking to increase your website traffic, and drive more awareness?
Take advantage of our free digital marketing assessment and consultation tailored to your specific problems, projects, and dreams!
Interested in getting a free Google Ads audit? Learn more here. 
How about an SEO Audit? 
Lean on our industry experts for 20+ years of experience to gain a fresh perspective on your marketing efforts — all for free.