Drastically Improve Conversions By Launching

Lead Nurturing

Campaigns
Automated lead nurturing sequences that lighten your sales team's workload, ensuring no one falls through the cracks and helping your leads turn into sales-ready opportunities.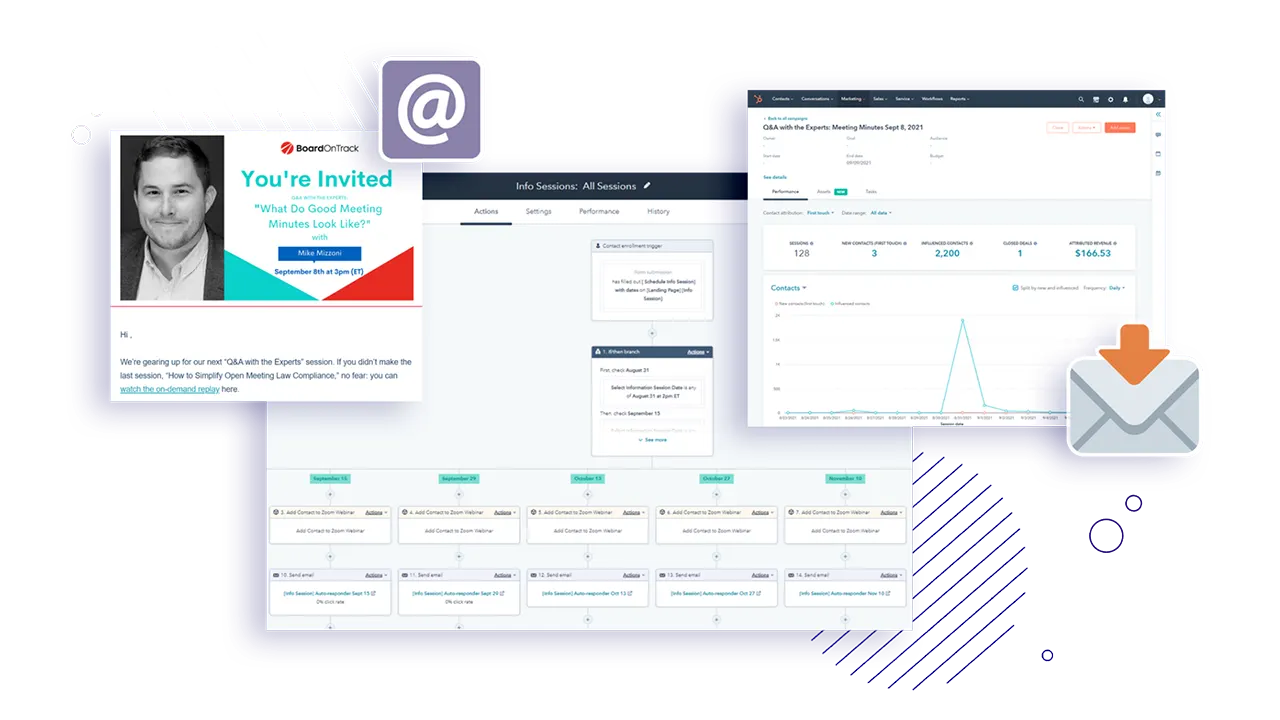 A strong lead nurturing strategy helps cultivate relationships, builds value for your product or service and moves people down the sales pipeline
It's time to take a load off of your sales team's backs and generate deeper connections with more qualified leads. Only 3-5% of buyers are ready to buy now. This means your business needs to pivot it's strategy to keep leads engaged until they are ready to buy.
Take advantage of lead nurturing automation to help you meaningfully connect with your leads — work smarter, not harder, and outperform your competitors. Connecting your prospects with the information they need creates the ultimate win-win scenario, and it starts with a strong database and automation workflow.