Optimize

Your Funnel, Quickly Increase Your Profits
Help your customers easily say "yes" to your products/solutions by optimizing your entire marketing and sales funnel (increasing your revenue while you're at it!).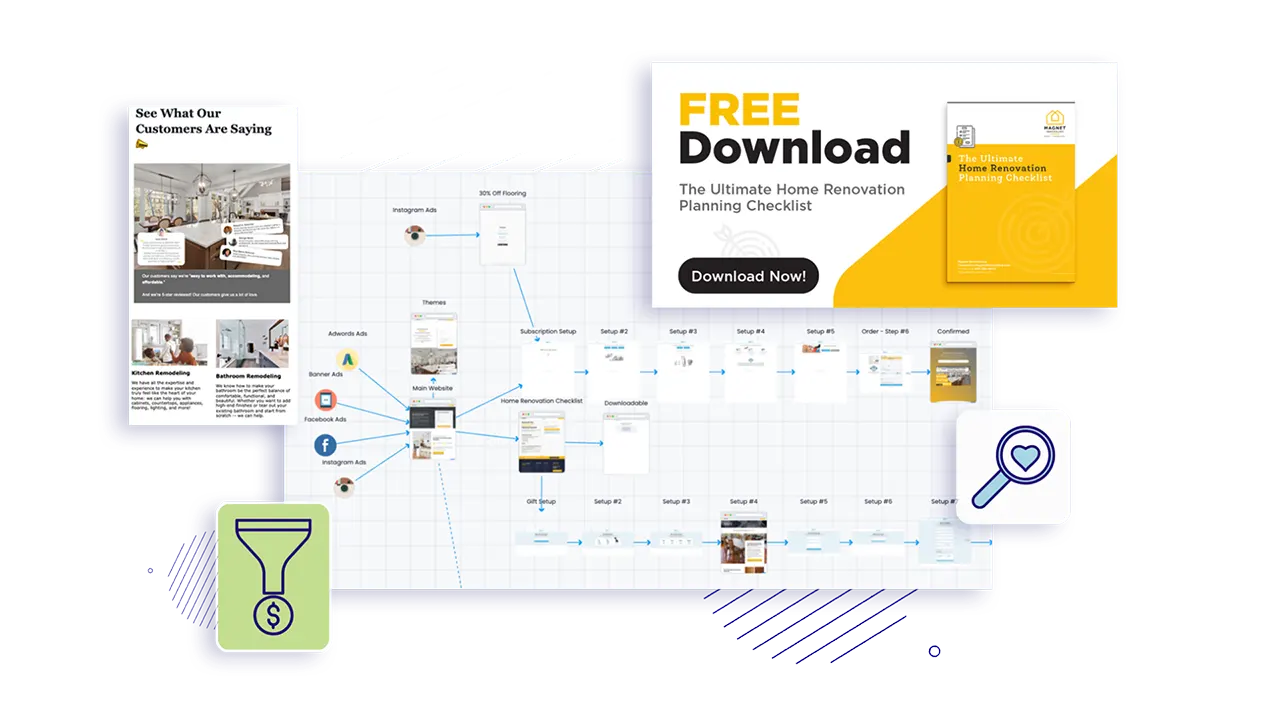 Expertise to craft end-to-end digital experiences and the technical know-how needed to execute them
It's hard enough as it is to get your prospective customers' attention — and if they're not easily, quickly, and meaningfully nurtured towards committing to the sale, chances are you've lost them for good.
That's why you need to make sure your entire funnel is optimized for driving more sales.
So what do we mean by your "entire funnel"? Your funnel represents the entire journey your prospective customer takes to get to the point of the sale — and every interaction they have with you along the way. Starting with your ads and social posts, then to your landing page and form, on to the first email they get, and including all of your lead nurturing tactics that nudge them in the right direction: a funnel is complicated.
We audit, test, and optimize your entire funnel so your customers have an easier journey and you get more sales. It's a win-win.