Turn Your Website Into A

Conversion

Machine Using Testing And Strategy
You work so hard to get people to land on your page. We'll help you make sure they'll want to stay!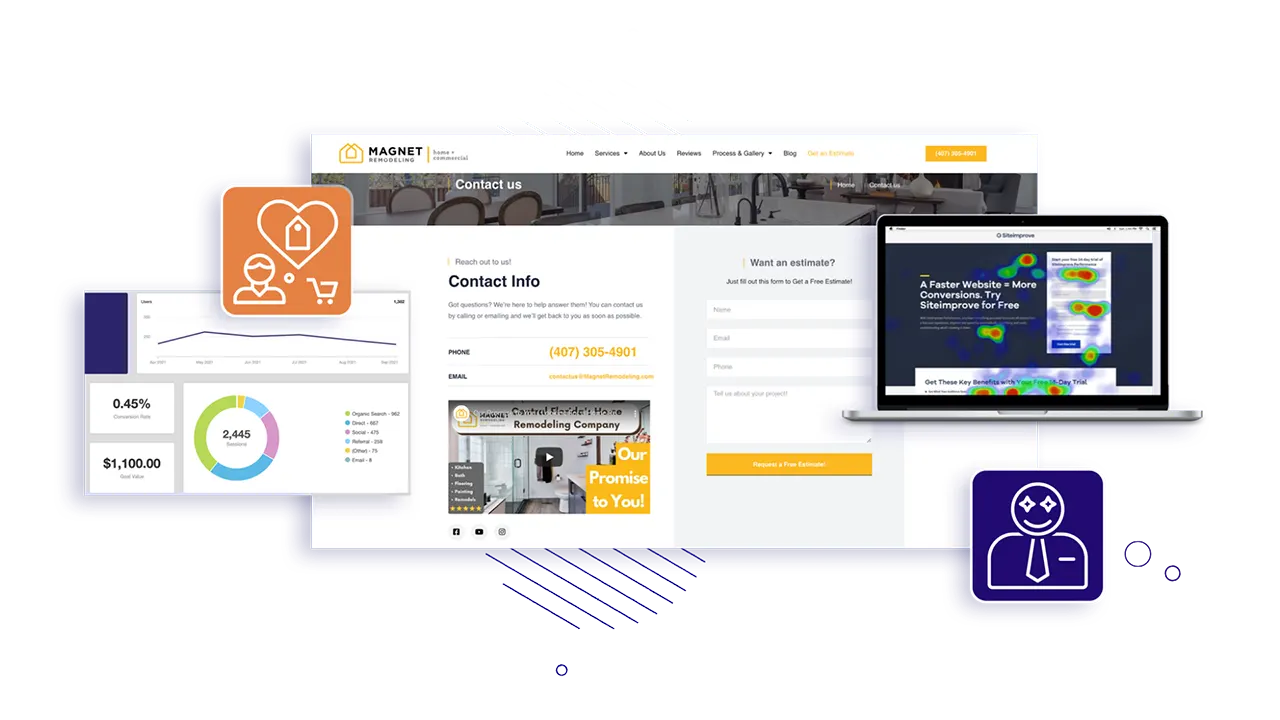 Start maximizing your long-term revenue growth by optimizing for conversions
Your business is probably spending a ton of money and effort to drive people to your website and landing pages. However most of your visitors leave your website without showing interest in your business. Why does this happen? The culprit: complicated, confusing, and unconvincing web pages.
With our conversion rate optimization (CRO) experience, we'll focus on how to best engage your visitors and convert them into leads so they can get started on their buyer's journey. We orchestrate seamless digital experiences, removing friction in your process with the goal of growing the revenue coming from your website.
Increasing your conversion rates requires discovering what's ideal for your audience: ideal…. headlines, copy, images, form lengths, value propositions, and CTA and the language around your CTAs. How do we fix these issues? The short answer ― testing and more testing!