Get Customers Coming To You With

Inbound Marketing
Inbound Marketing is the better way to do business — provide your leads with value, and then introduce your product or service.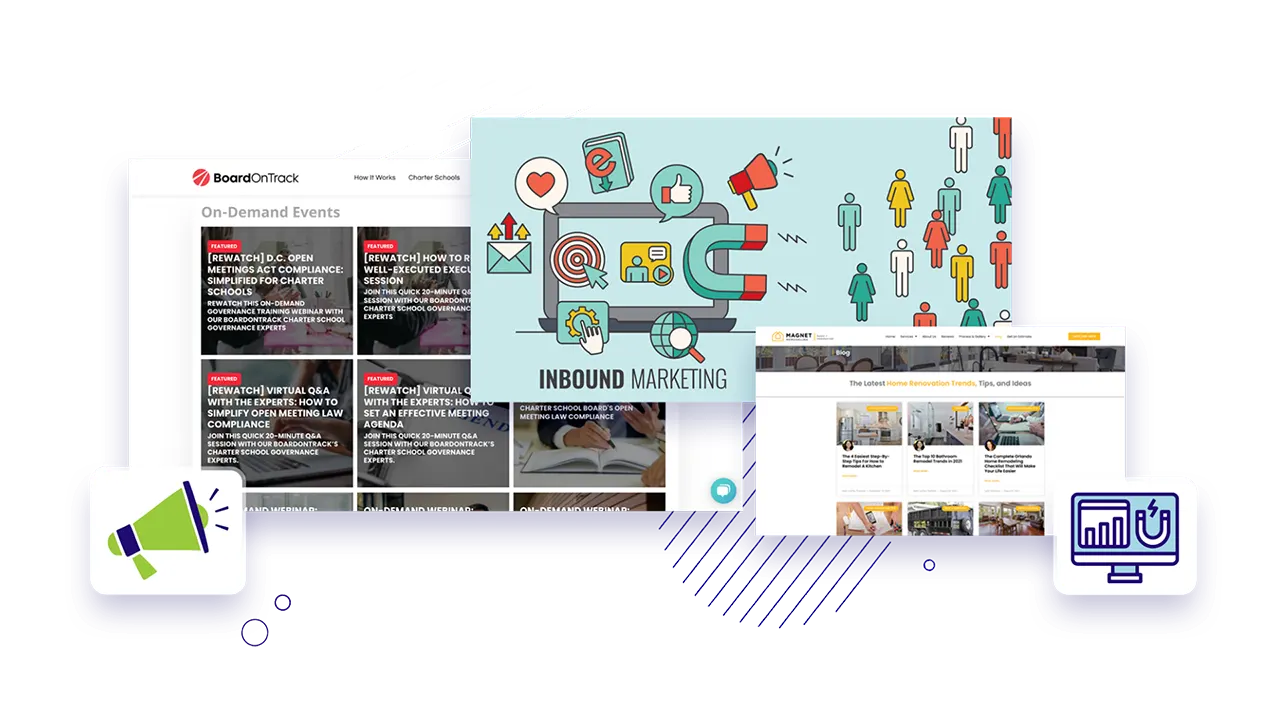 Spend less time chasing leads. Go Inbound.
The average person is now estimated to encounter between 6,000 to 10,000 ads every single day. 
Our brains barely register ads unless they can capture our attention. Because the internet is filled with endless content vying for your ideal buyer's attention, how can a business grow and scale?
Inbound marketing is a marketing strategy that doesn't disrupt your audience like ads do. Inbound works best when you offer your buyers what they want: helpful content that answers their questions and solves their problems. 
We'll help you develop a robust Inbound Marketing strategy so you can consistently attract new business, build a community, and increase revenue. And the best part? The leads come to you!