Optimize Your

Website

So You Can Show Up At The Right Time For Your

Customers
Grow your revenue by driving more buyer-ready traffic to your website.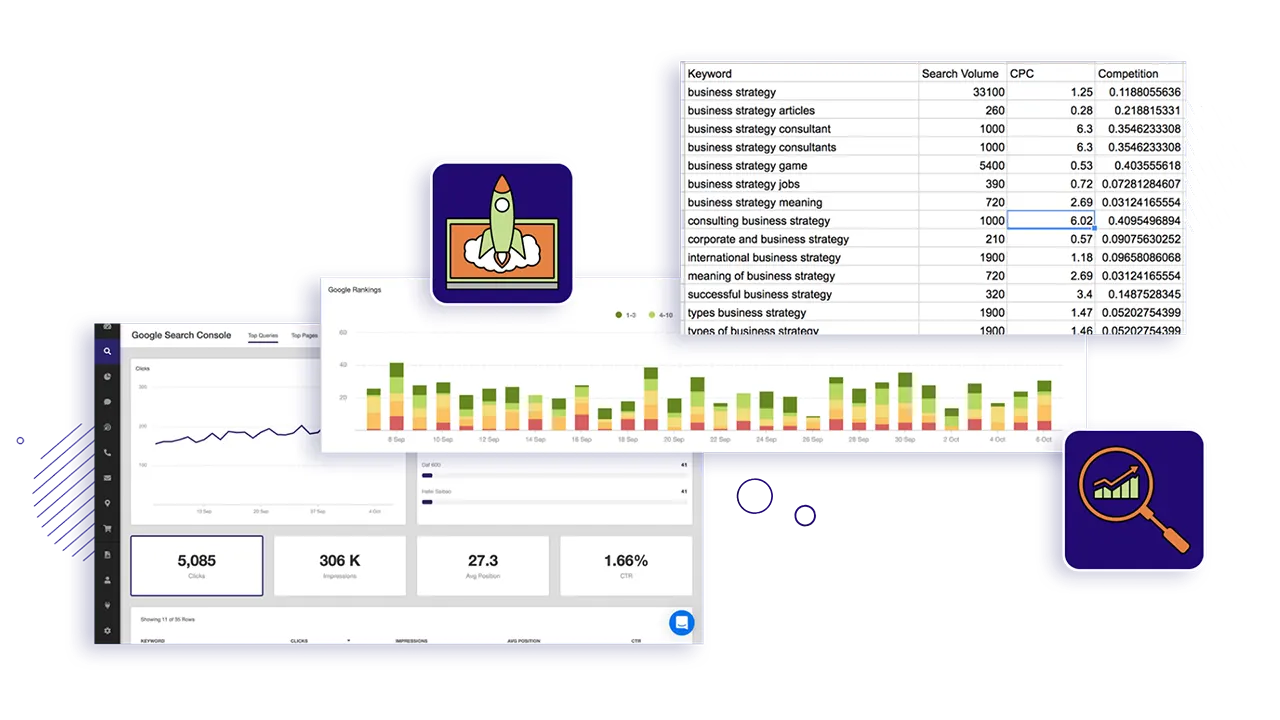 Optimize your content to
break through the digital noise.
With the world of online marketing constantly expanding, search engines can only display the most relevant and authoritative content first. That's why there is no one-size-fits-all SEO approach. Different companies require different strategies. Consequently, not having a strategy at all can result in lost revenue and wasted resources.
Our approach to SEO is more comprehensive compared to other firms. While we perform all of the technical tasks required for a strong SEO strategy (keyword optimization, on-page/off-page SEO, link building, technical SEO, etc.), we don't just call it a day when a visitor lands on your website. We work to optimize your entire buyer's journey, orchestrating seamless experiences that not only increase your website's traffic but actually drive up your revenue.