Start Marketing With Purpose
Leverage a senior marketing leader who's fully committed to your team without incurring the executive-level costs.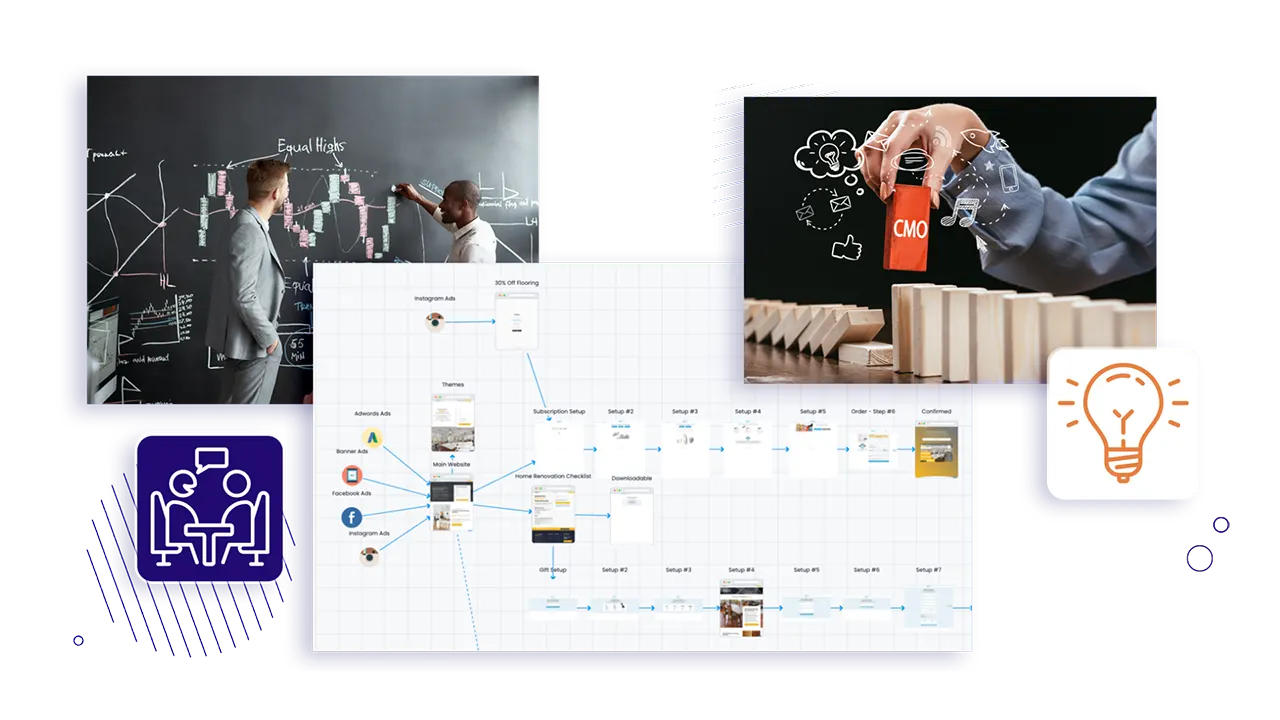 Stop doing random acts of marketing
and start leveraging your dollars
Many organizations are unable to afford a full-time Chief Marketing Officer. So, instead, they hire more junior marketers or agencies to help them manage their marketing. This often leads to random acts of marketing, which might see you spending money on trade shows, re-doing your website in hopes it will miraculously drive 10x more leads, or posting on social media without any real results to show for your dollars. 
The fractional part in Fractional CMO means you get a senior marketing leader who's fully committed to your team but doesn't come with executive-level costs. Fractional CMOs work with CEOs, Executives, and/or Sales leaders to align your goals, create realistic action plans, and layer in more accountability. 
You've probably been talking about updating your marketing processes and systems for years. And we're here to help! We'll work to help you with accountability, metrics, results, and well-executed marketing plans. As a Fractional CMO, we'll be the captain of your marketing ship — providing direction to your crew and teaching them how to row and in what direction.