Get In Front Of Your Target Audience With

Facebook

And

Instagram

Ads
Let us help you create a strategy to get in front of your target customers with great ads management and creative.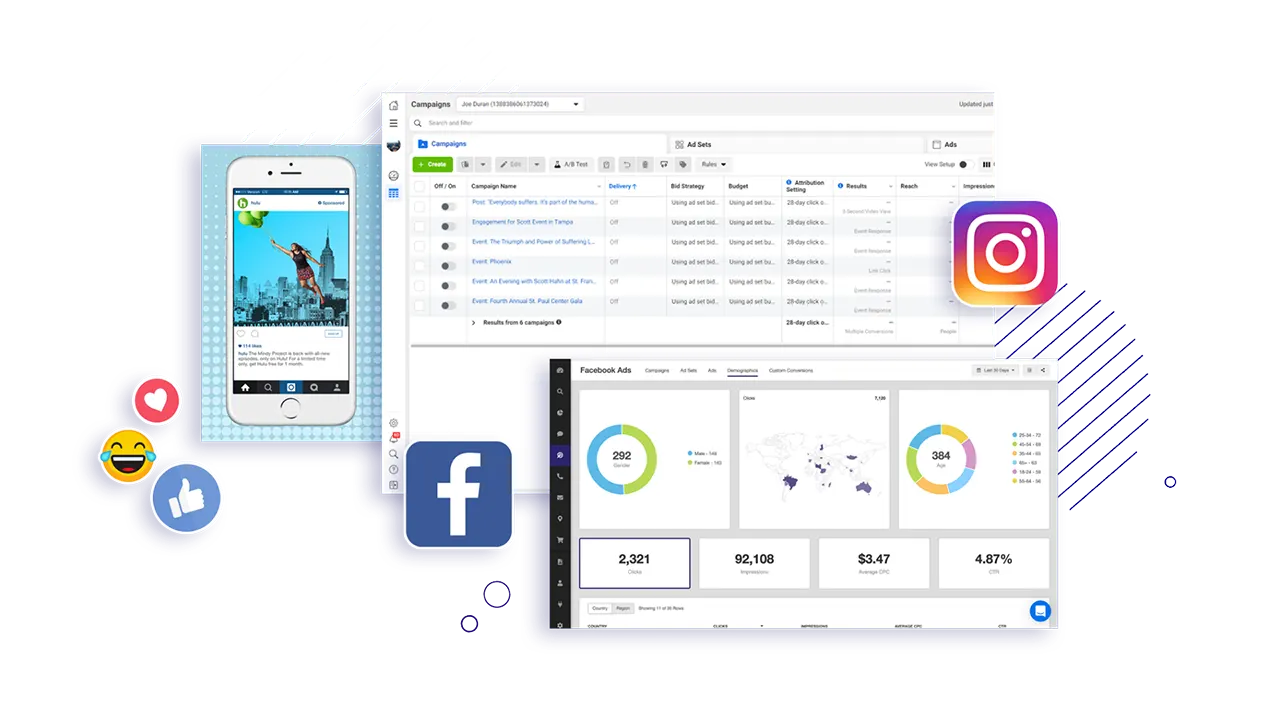 Meet your customers where they already are.
Instagram and Facebook ads are "interrupting" ads. People usually go to Facebook or Instagram to see pictures of their friends, read the news, or do some humble bragging about their child. Rarely does someone get on social media with the desire to be sold to.
All ads presented on your audience's Facebook and Instagram feeds are interrupting their scroll, and most get scrolled right past — meaning yours need to stand out! Utilizing Facebook and Instagram ads can be a very effective marketing medium to drive more leads and revenue for your business — if  they're done right. We pair our research of your audience's deepest desires with engaging, entertaining ads that break through the clutter.
We've learned all the ins and outs of running ads. We know how to test and adjust your social media creative, your audience segmentation, and your landing pages to optimize your accounts continuously and get you the results you're after and then some.
We don't leave it and forget it! We are constantly tweaking your campaigns, creating new ad creative, and testing ad copy to grow your business more revenue from this channel.