Get In Front Of Your Target Audience With

Google Ads
Oftentimes a keyword strategy doesn't cut it when it comes to quick results — see an immediate boost in your traffic and leads with paid search.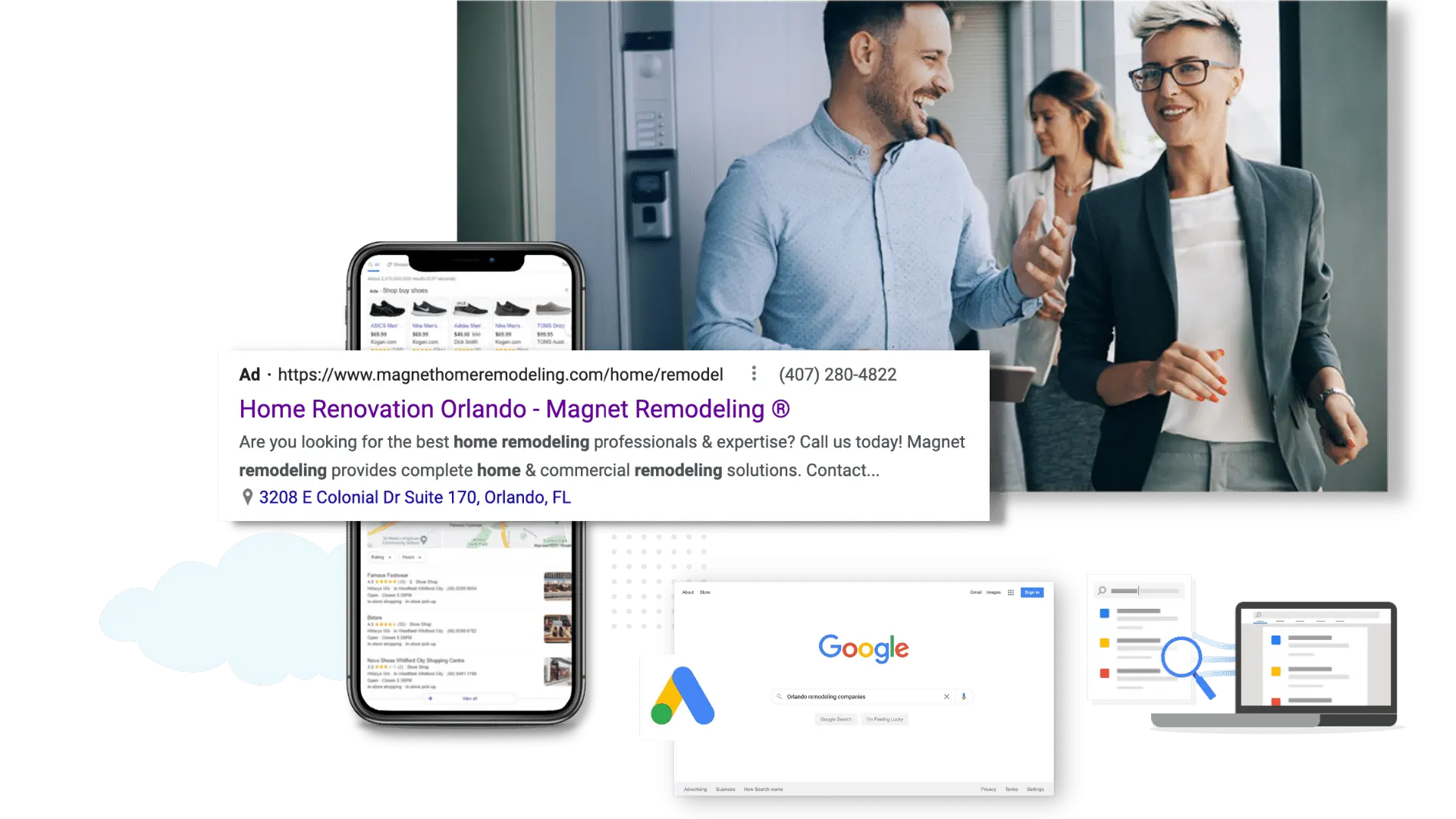 You deserve better results from your Google Ads
Trying to make Google Ads work for your business can be challenging and time-consuming. Your campaigns can fluctuate drastically from week to week, making it difficult to tell if you're doing it right. And most agencies would try to figure out your audience over time by bidding on different keyword phrases that don't actually work for your business.
We don't take the "throw-a-noodle-at-the-wall-and-see-if-it-sticks" approach. We do a deep-dive into your website analytics, Google Console and competitor review to see which keywords people are using to find your website — all with the goal of clarifying your business's value proposition and your customer's desires. Then we use the insights we've gathered in our bidding and optimizing strategy to turn your Google Ads account into a profit engine.
We often design new landing pages, and follow up communication sequences to ensure you can close the leads you are receiving to make this a profitable channel for your business.