Get In Front Of Your Target Audience With

YouTube Ads
Partner with the second most-visited website to attract more leads and land more sales.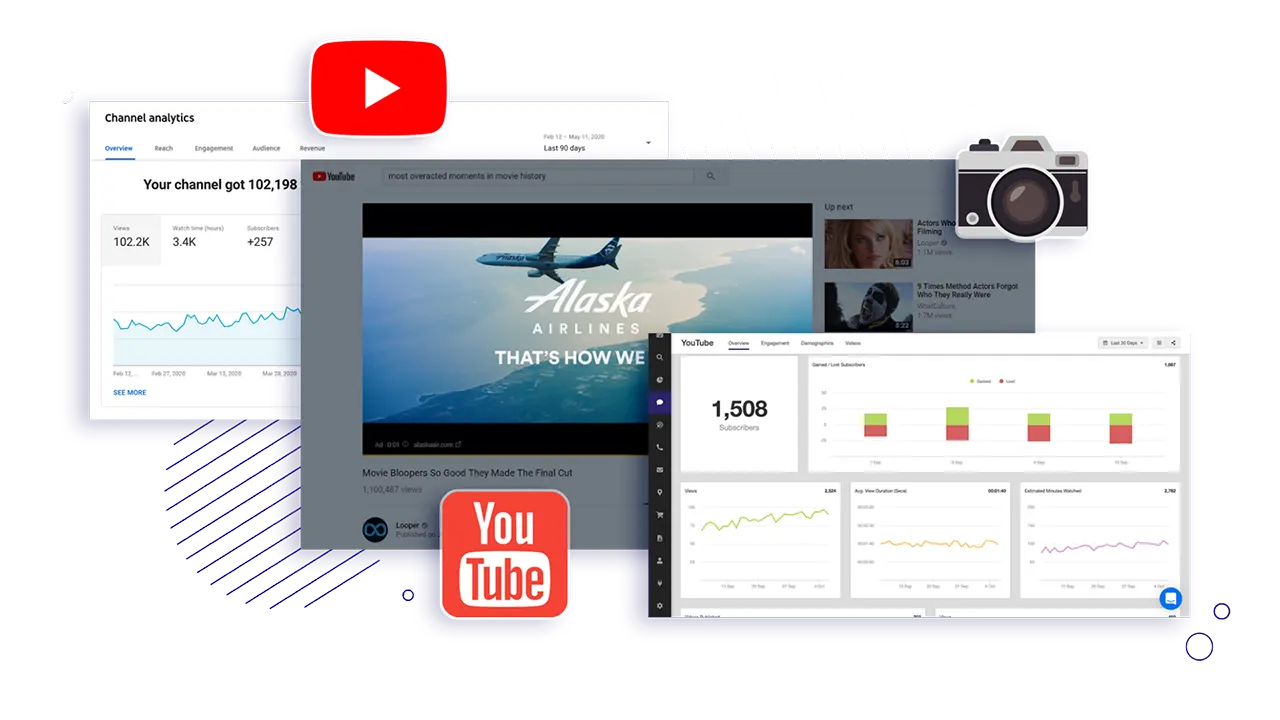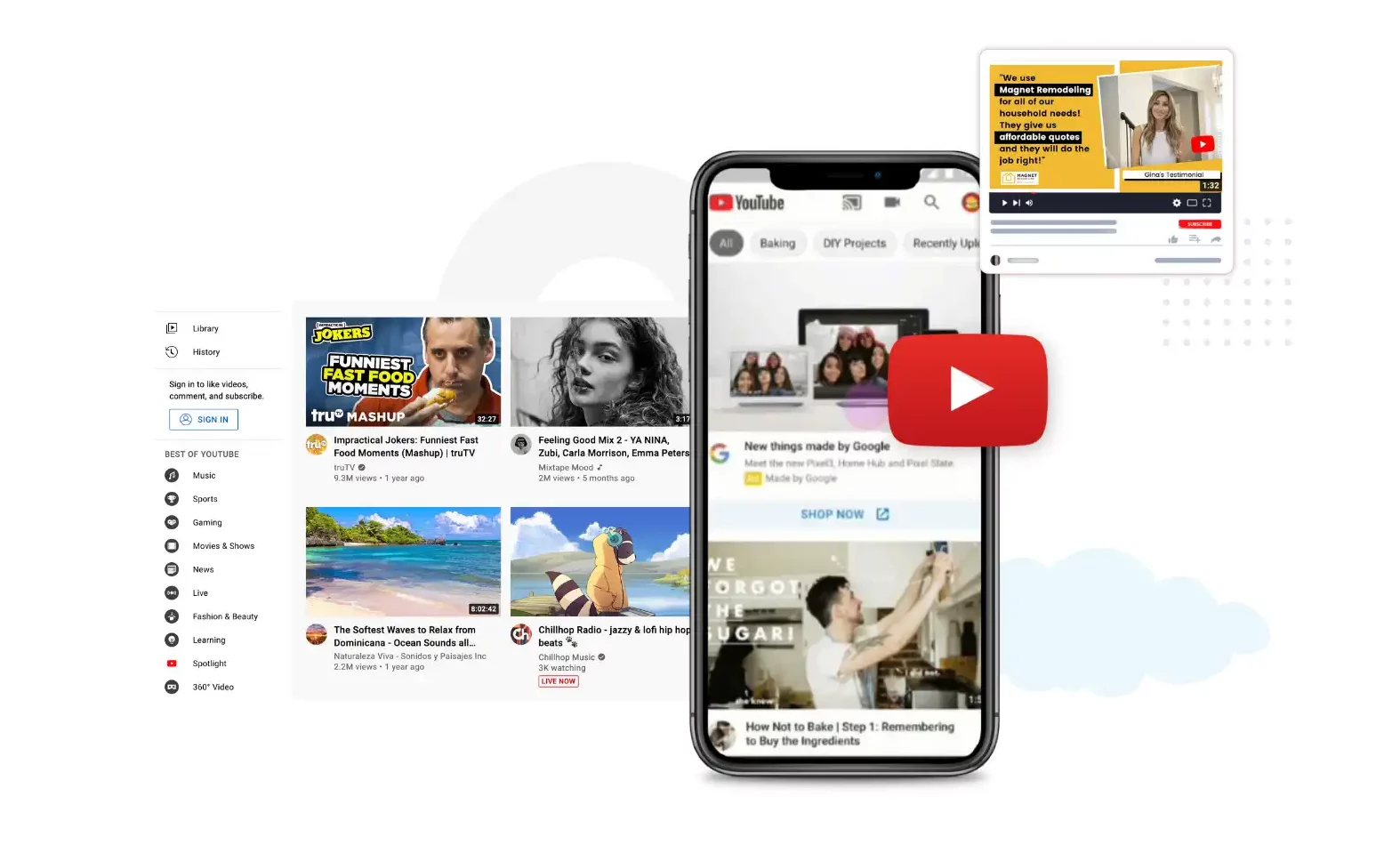 Meet your customers where they already are.
YouTube is the second most-visited website in the world (behind Google). And it's predicted that, by 2022, video content will command more than 82% of all web traffic. With more than half of all marketers using YouTube as a part of their marketing strategy, it's time you hop on the video bandwagon and start getting in front of your audience where you know they already are.
And we know what works on YouTube (and what doesn't). We lean on our video expertise to help maximize your YouTube ads to win more business by reaching the right audience at the right time with the right content. And we don't stop with ads — we'll help you develop a holistic YouTube strategy that puts your video content in front of your buyers and gains their trust.