Student Journey Maps
Our Focus is on Driving Your College More Enrollments
Student Journey Maps with User Studies:
Sometimes we don't know exactly why someone enrolls at your college or boot camp, or why people visit your website and chose not to continue down the funnel and learn more about your school. We now have a way of getting to this information.
For most schools, 95% of visitors leave without requesting more information or applying. There is no way to get 100% of visitors into your funnel since people come to your website for a number of different reasons; but you should be able to increase your website conversation rates by 20%, 30% or even 40% by better understanding what motivates your prospective students and why they are leaving. Read on to find out how to do this.
What is a Student Journey Map?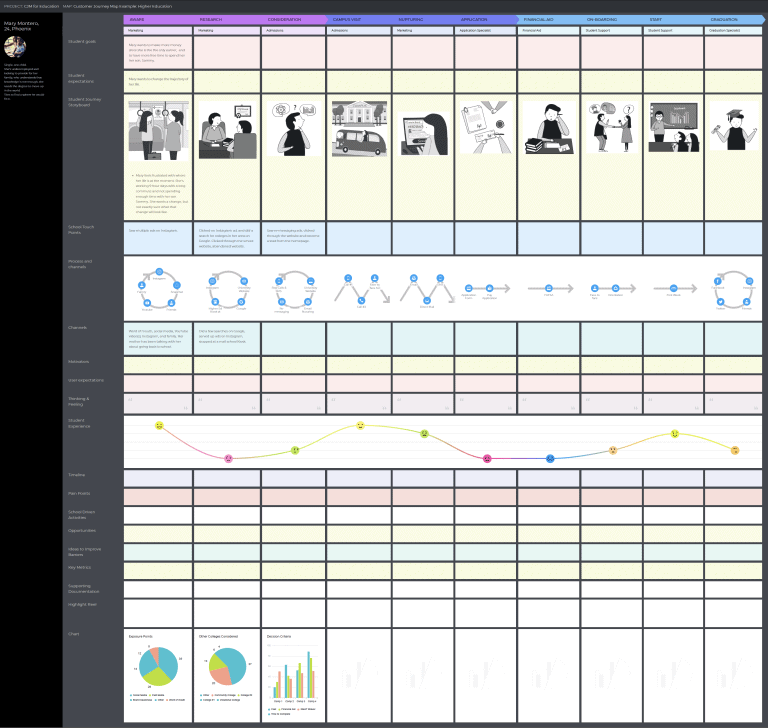 Many colleges view the enrollment process through their own eyes as employees. It is important for colleges to figure out ways to increase operational efficiency, but it can be executed in a way that better serves your students while improving internal processes. We can help you uncover these issues and then leverage technology to improve these experiences. 
A student journey map tells the story of a prospective student's experience. Generally, a student journey map begins at the initial contact with your website or landing page, and the student journey maps then move along your college's touch-points and engagement opportunities as you begin to build a relationship between your school and this student. We don't capture what you want this journey to look like, we capture what this actual journey is.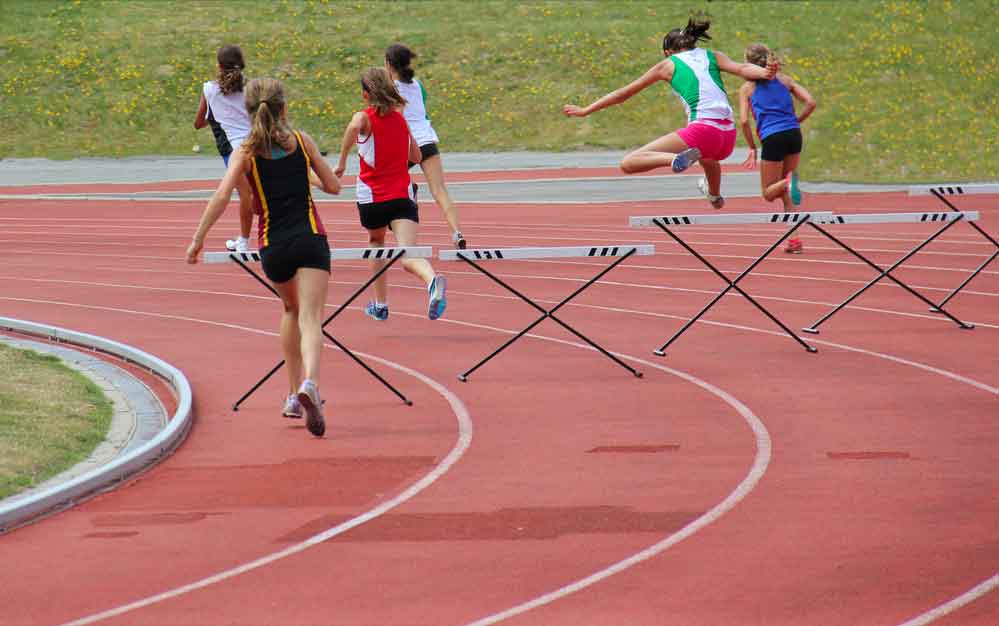 And, 99% of the time, it's not at all what was originally intended, but you will be able to uncover all the friction points and unintentional hurdles in your student's journey. 
Student Journey Maps identify key interactions and define the various feelings, motivations, and expectations that a prospective student might have at each touchpoint.  You can also create a student journey map to capture your student experience from enrollment to graduation and even your alumni experience.
The ultimate goal is to help colleges learn more about their students in order to market to them better, enroll more, and service them more effectively.
Do you ever wonder where 95% of your website visitors go? Unknowingly, many schools put up too many friction points, which ultimately frustrate visitors, causing them to leave without engaging in your enrollment process.
Most schools do not realize how they unintentionally add friction to their enrollment process. This process gives schools the ability to see their enrollment process through their student's eyes.
Student Journey Mapping Captures
The student journey map can be limited to the lead generation process or expanded to encompass the enrollment and financial aid process, onboarding and orientation process, or expanded to capture the entire lifecycle of a student at your college, boot camp, or university.
If you want to capture a more holistic view of your student experience, this can be broken down into smaller projects, so you start getting actionable insights sooner.
What Analytics Won't Tell You, But You Need to Know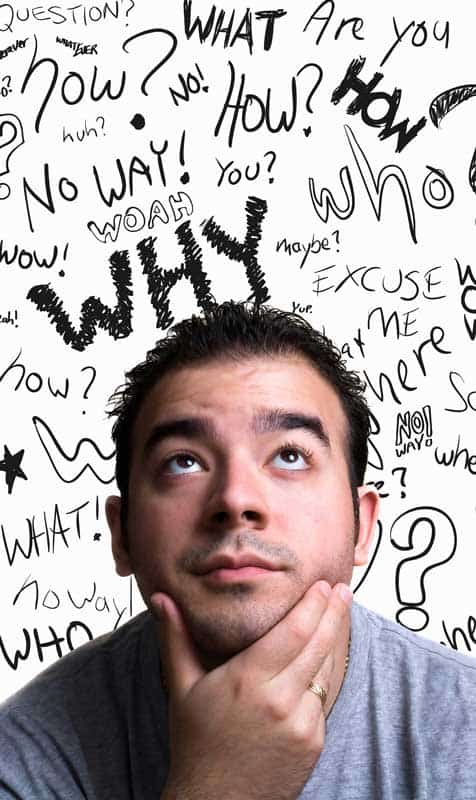 Through website analytics, you can find out where someone came from before landing on your website and you can also get information about how he or she maneuvers around your website.
But what analytics won't tell you is how he or she was feeling as they maneuvered around your website.
Was this person able to accomplish their task? Why or why not?
We can set up moderated or unmoderated studies or a combination. We will be here to help you every step of the way! 
Through our innovative Higher Ed User Studies, you will be able to find out what your visitor's true feelings and thoughts- as they engaged with your brand and website experience.
You will be able to find out what motivated him or her to learn more about your school in the first place. What were their thoughts of your school before visiting your site and what were their thoughts after visiting your website? Has it changed? How has it changed?
You will also be able to ask these types of questions to your actual students or prospective students:
What are your thoughts about our tuition page? How does our tuition page compare with a set of competitors? What do you like about how they cover tuition compared with us? 
How do you wish the tuition page was different? (You will be blown away by the insights you can receive from these user-studies)
What type of education do you think you will receive at our school based on…? 
What type of support do you think you will receive at our school based on…? 
You can compare any aspect of your brand, website experience, social proof against a set of competitors to understand what drives prospective students to make the decisions that they do on your website. 
Why Most Student Journey Maps Fail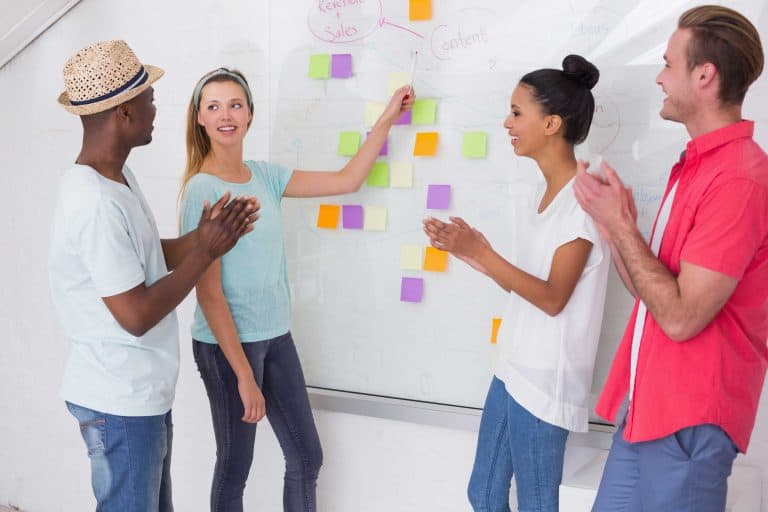 Brands can hire Researchers and these Researchers would normally do in-person Student Journey Mapping sessions with key stakeholders in the organization. Each person would get a pack of sticky notes and update a huge document on a wall. The Researcher would then take all of these touch-points and put them into a beautiful document. The output would normally be a journey map that would quickly become stale and not used enough in day-to-day decisions. What went wrong?
Far too many schools include internal stakeholders in the mapping process but forget to invite those who have the answers: their prospective and current students.
Generally, your key stakeholders would mark up their ideal process on the wall. The journey map becomes more of your internal ideal process wish list, which makes it virtually useless. Often the internal ideal process we document is actually how the process is executed. It is important to get a marketing and enrollment audit done to identify how your experience is actually working compared with how you envision it working. You may be surprised by the variance. Most of my clients are.
Our Student Journey Mapping Process and Why It's Different
We can do usability studies where you will end up with a student journey map and video highlight reel(s) to highlight what your prospective students were feeling, where their pain points are in their own words and so much more.
As a part of my process I will:
Look at your existing data (both qualitative and quantitative), you may have some great research already done that we can build on.
Conduct qualitative research and usability studies to discover your prospective student's emotions, mindsets, and his or her motivations.
I will help set up the studies, find participants, draft questions, goals, analyze results, and provide findings and recommendations, etc.
Conduct Student and prospective student user-interviews.
Field studies can now be done online, but some still need to be done in-person, especially if you want to capture your Admission's tour and on-campus Admissions process.
It's generally helpful to do a competitive shop alongside this process to help identify opportunities to test against. I can walk you through this.
What Happens After Your Student Journey Map?
You will better understand your prospective student's journey from awareness to consideration. This really helps with those programs where you struggle to generate enough leads. You will be able to tweak your website experience, your messaging, your communication strategy, and your enrollment process to better align with what your students need and want. All these changes will help you increase conversion rates from visitor-to-lead and from lead-to-start, which will impact your cost-per-start and yield.
Reduce Friction Points: 
Through this study, we will uncover prospective student's friction points that might be frustrate him or her and cause him or her not to enter the enrollment funnel.  The enrollment funnel is when someone fills out a request for more information, applies to your college, or calls to schedule an in-person tour.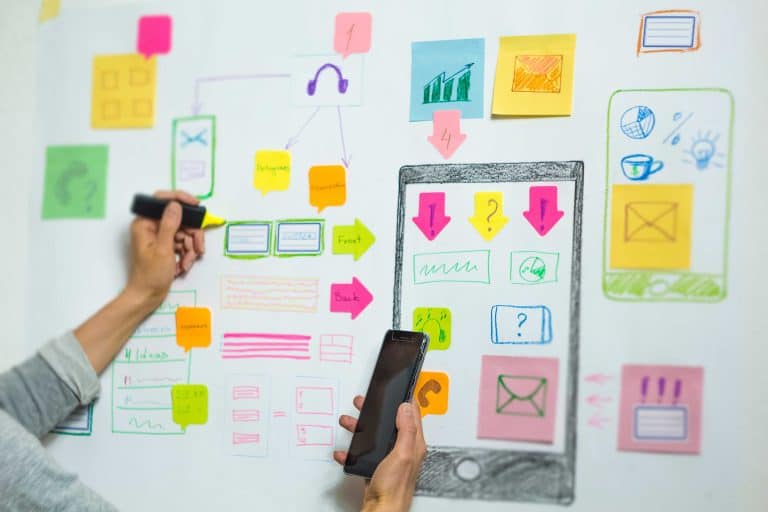 Where do 95% of website visitors go?
Let's see if we can figure out why they didn't enter the lead funnel and then fix it.
Act on these Insights
You will be able to refine your brand story and find ways to weave this throughout your prospective student's experience with the goal of improving conversion rates. You will also be able to tweak your website's usability to remove these friction points since you are now able to identify them.
Get Feedback on Your Tuition, Academic Pages, Application, and More 
You'll be able to ask real prospective students their opinions about your tuition page and if it makes sense or what else they would like to see on this section of your website. You can ask them their thoughts about your tuition calculator? And you can also get them to evaluate the tuition pages for your competitors in a side-to-side comparison.  Can you improve how you present your tuition?
You can then do this for your Academic pages, your application, request for more information form, click-to-chat, etc. There is no end to how we can structure your student journey maps.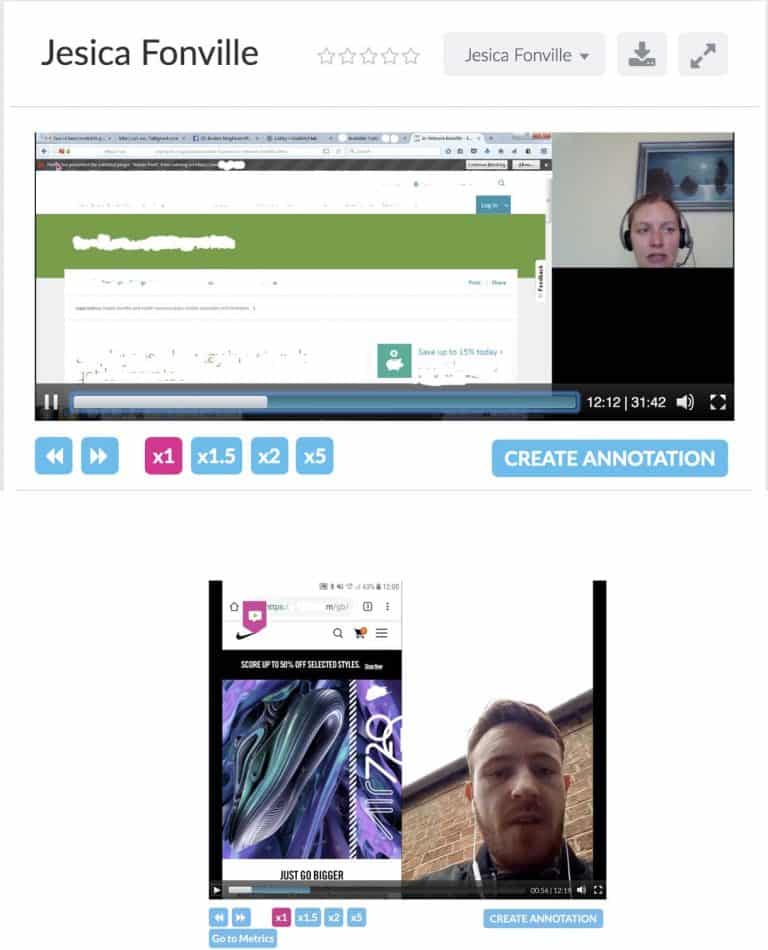 The Power of Video Highlight Reels
I can also create a highlight reel(s) for you, which would include actual videos of real students dealing with challenges on your website and videos of their motives and aspirations. This highlight reel can become just as important to your organization as the journey map.
Imagine how much empathy you can foster within your team and organization by sharing your prospective students' thoughts, motives, aspirations, and friction points?
You can use these highlight reels when onboarding new staff, so they have more understanding and develop empathy for your students and their challenges. Because of these insights, your team will have visibility on how to better serve your students, improve your usability experience, and delight more students. Delighted students can become advocates who continue promoting your brand and enhancing your reputation.
We can edit these reels in different ways since we will capture so much footage. We can accomplish several different goals with the same research study.
You can also set these studies up to help you figure out what programs to offer next.
Next Steps?