Orlando, Florida, is known around the world for its bustling tourist attractions, theme parks, and vast retiree community.
However, considering the universally known attractions like Disney World, The Kennedy Space Center, and Universal Studios that call Orlando home, you may be surprised to hear that 80% of employment comes from outside the entertainment or hospitality industries.
This lesser known side of the city consists of innovative companies that have settled in Orlando to make a name for themselves.
While Florida may have been left out of the conversation in the past, this article written by CrunchBase breaks down the $1 billion invested in Florida startups last year that has started a new narrative.
The truth is, Orlando has become one of the fastest growing cities in the country, with over 500 new residents gained per week.
Orlando Mayor Buddy Dyer commented on the situation, stating, "We've made great strides in growing our reputation as a city where tech companies and startups can not only open, expand, relocate, and thrive, but be in proximity to some of the world's leaders in innovation."
The citizens of Orlando have welcomed these incoming companies with open arms as the 38,000 qualified tech workers residing here benefit from the jobs that come with them.
It's important to show pride in the city you live in, when people support each other, it empowers everyone to be better.
In this post, we'll be featuring some of the most exciting startups that have set up shop in town, highlighting their unique characteristics, and celebrating the success they've found in our city.
15 Up and Coming Orlando Startups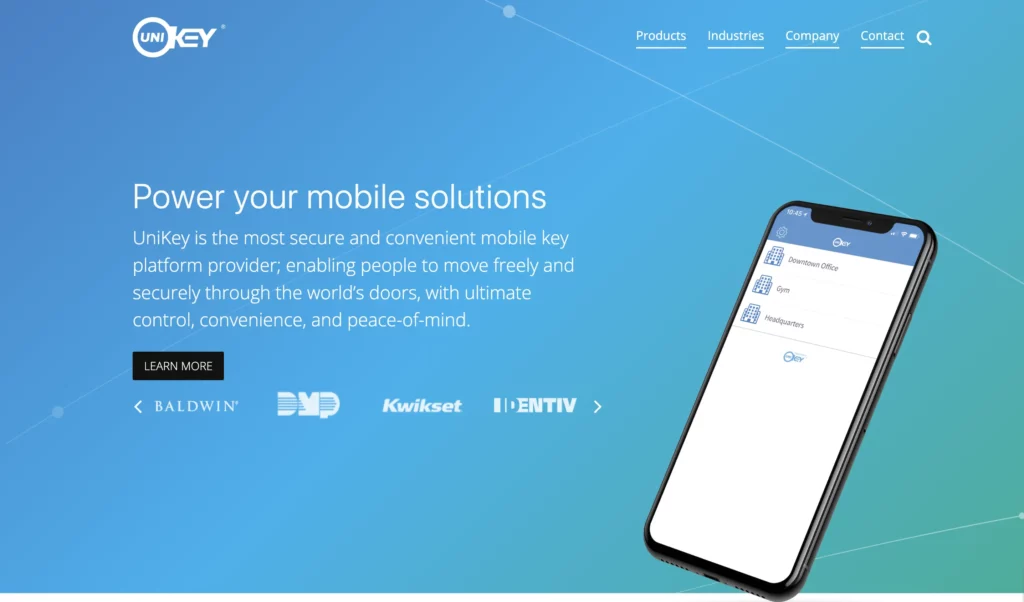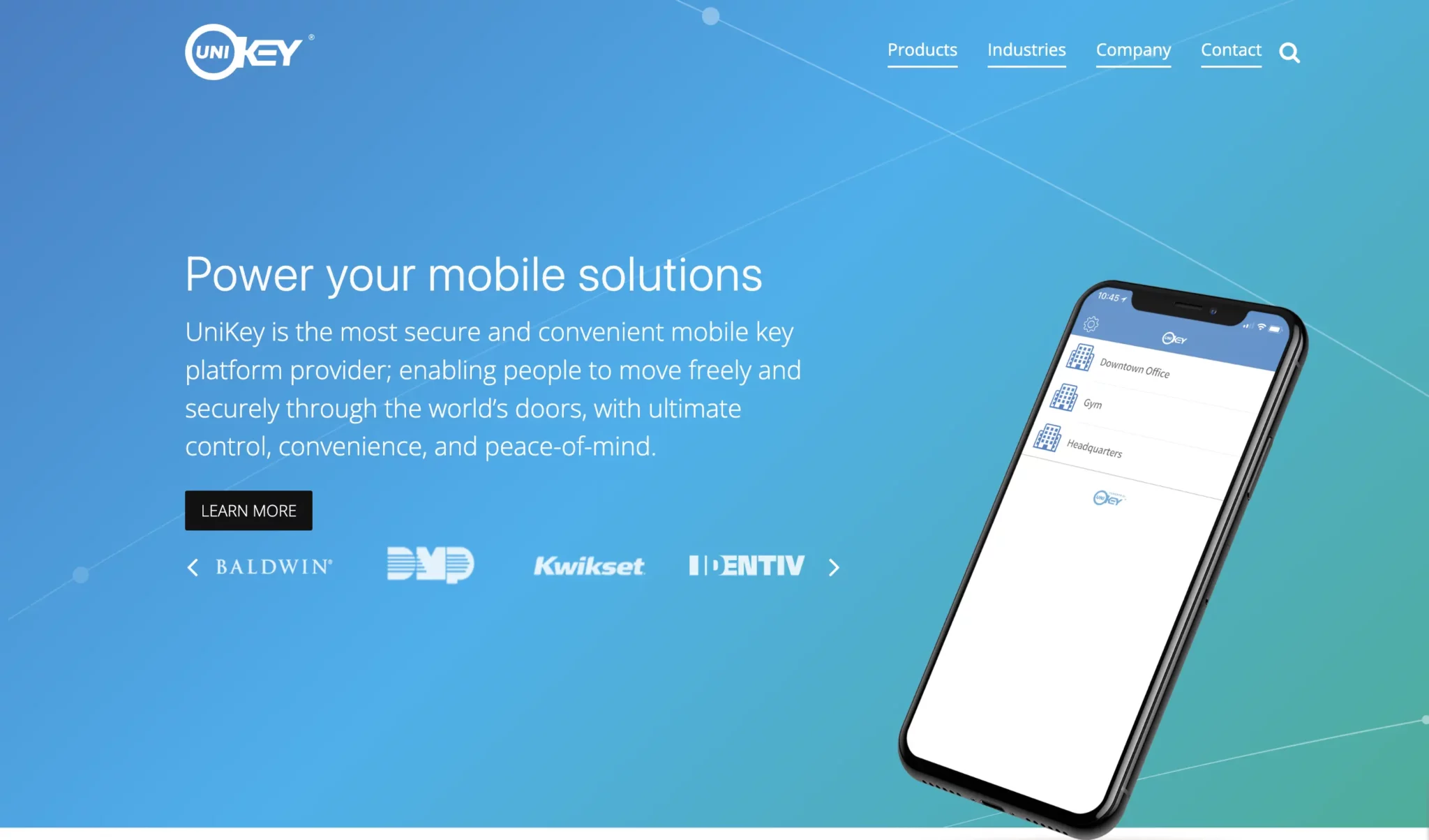 With over 15 issued patents, Unikey aims to free up your pockets by doing away with traditional keychains. Their mobile key products allow convenient access to millions of doors worldwide, providing secure entry for countless people without the hassle of keys or fobs.
The facts:
500 million doors unlocked
1 million Unikey locks worldwide
$25 million in venture capital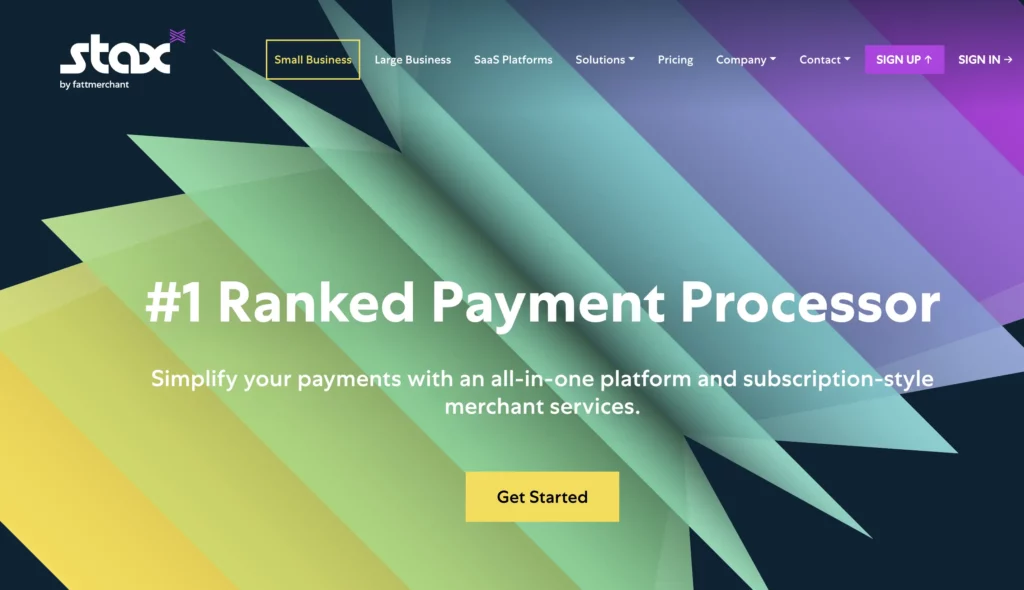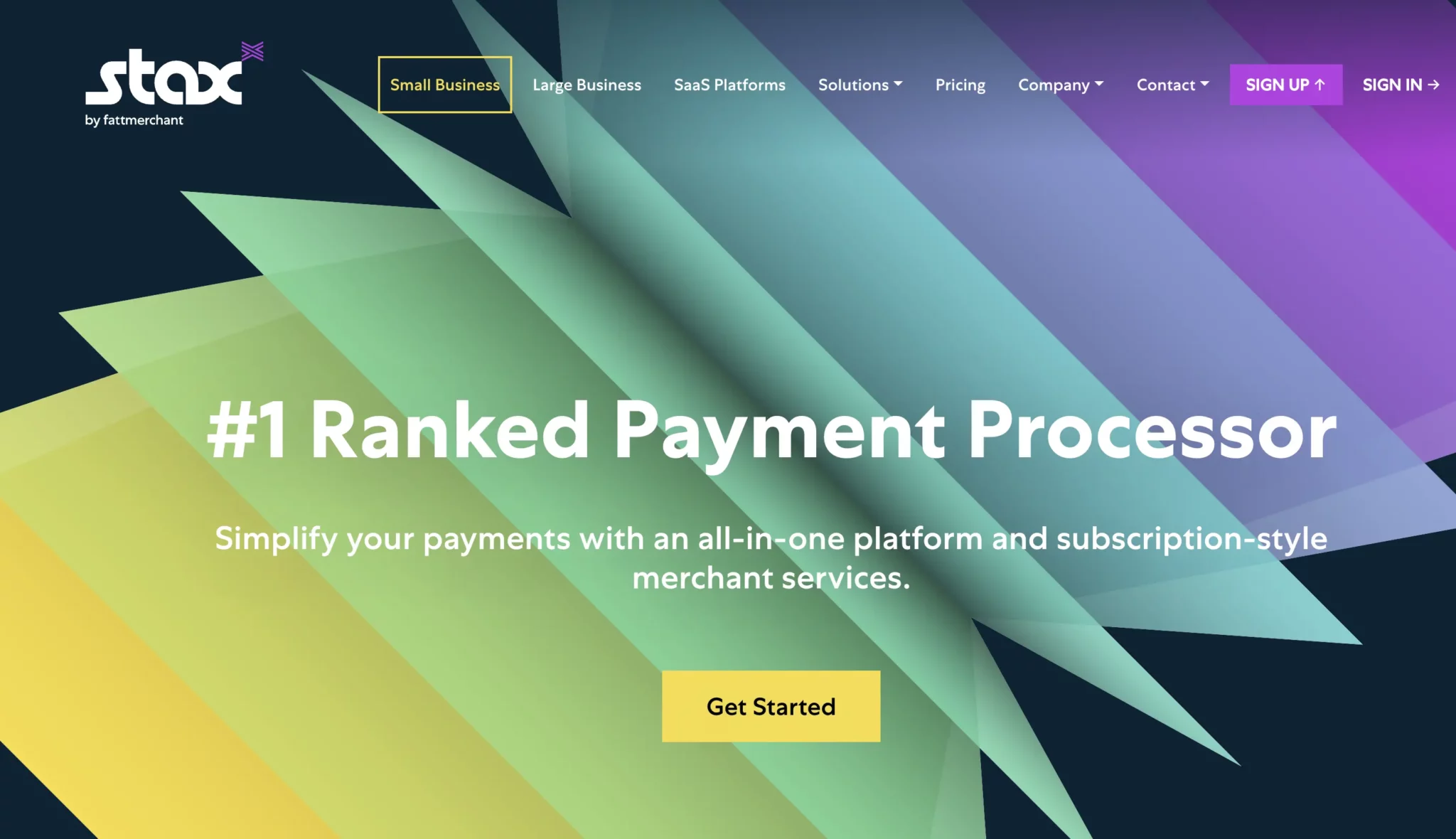 Founded in 2014, Stax by Fattmerchant offers innovative payment solutions to their clients. Their goal is to make high-end services like universal payment processing and sales tracking data more accessible to companies that may not have the resources otherwise.
Led by Suneera Madhani and Sal Rehmetullah, this brother-sister duo has ambitiously grown their company from the ground up. In an interview with PYMNTS, Rehmetullah made the company's goals clear, "At Stax, we help businesses grow and scale, all while having the flexibility to adapt their payment technologies to meet their customer needs."
The facts:
500% growth in last three years
Processing payments for over 22,000 business
$1 million+ in transactions annually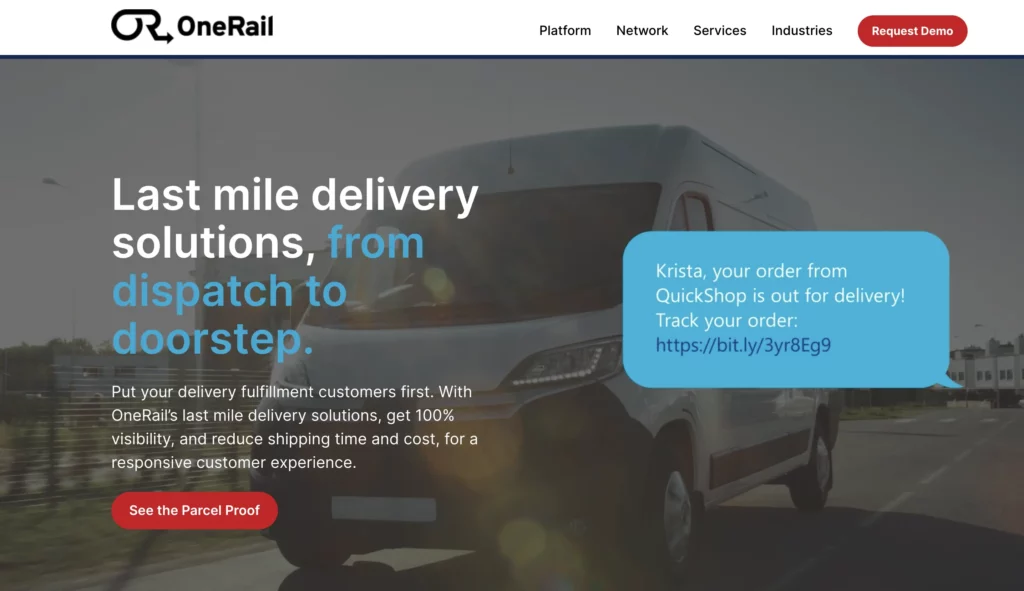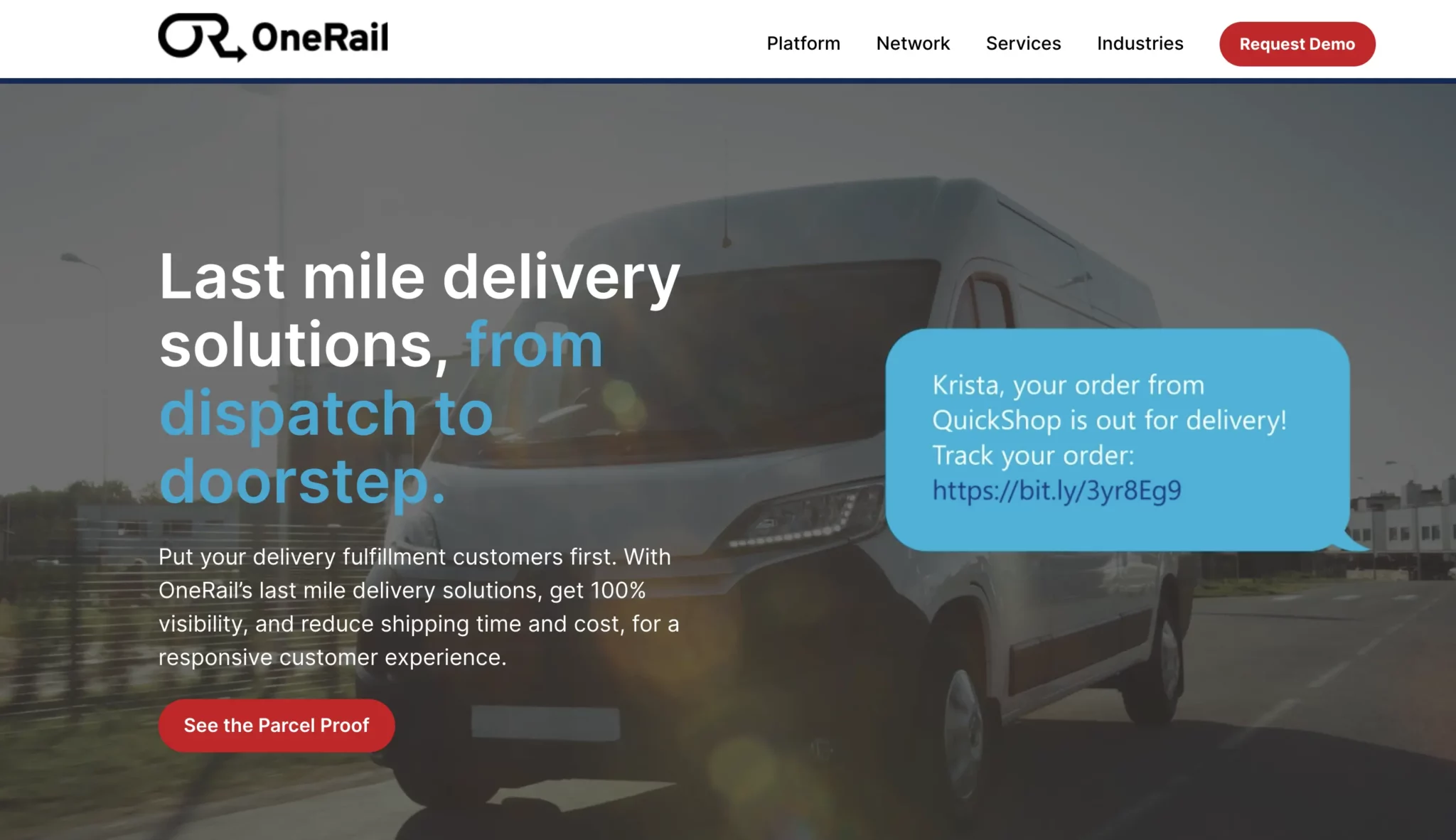 OneRail has been offering simple, accessible, and reliable delivery solutions to companies around the country with a 98.6% on-time completion rate since its start in 2018.
Where shipping goliaths have fallen short, OneRail has gone the extra mile to provide their customers with outstanding customer service and innovative technology, creating the ultimate experience for any business needing solutions to their shipping needs.
The facts:
625% growth in 2021
SCLA Pitch Tank award winner
Featured in the Freight Tech 100 list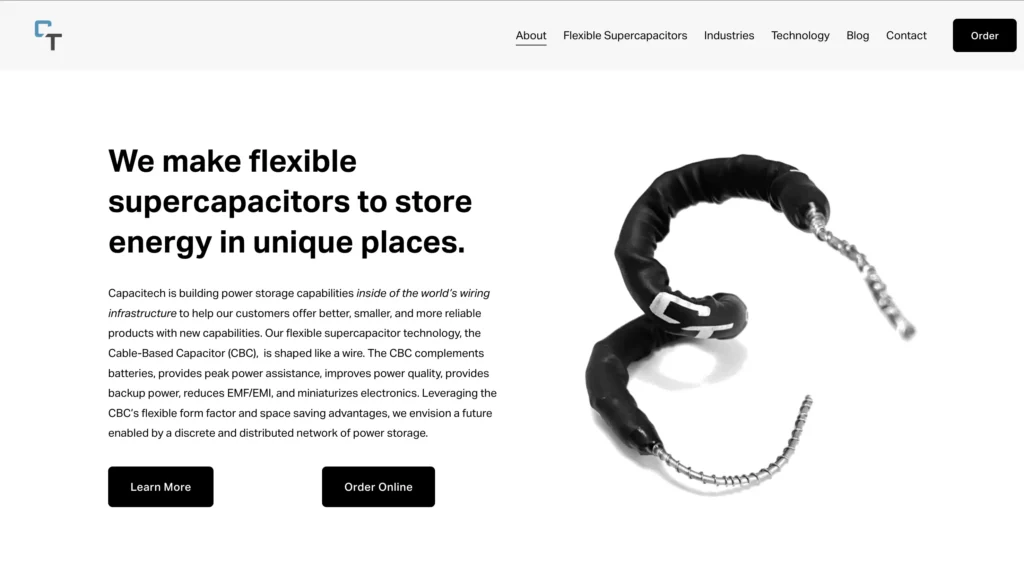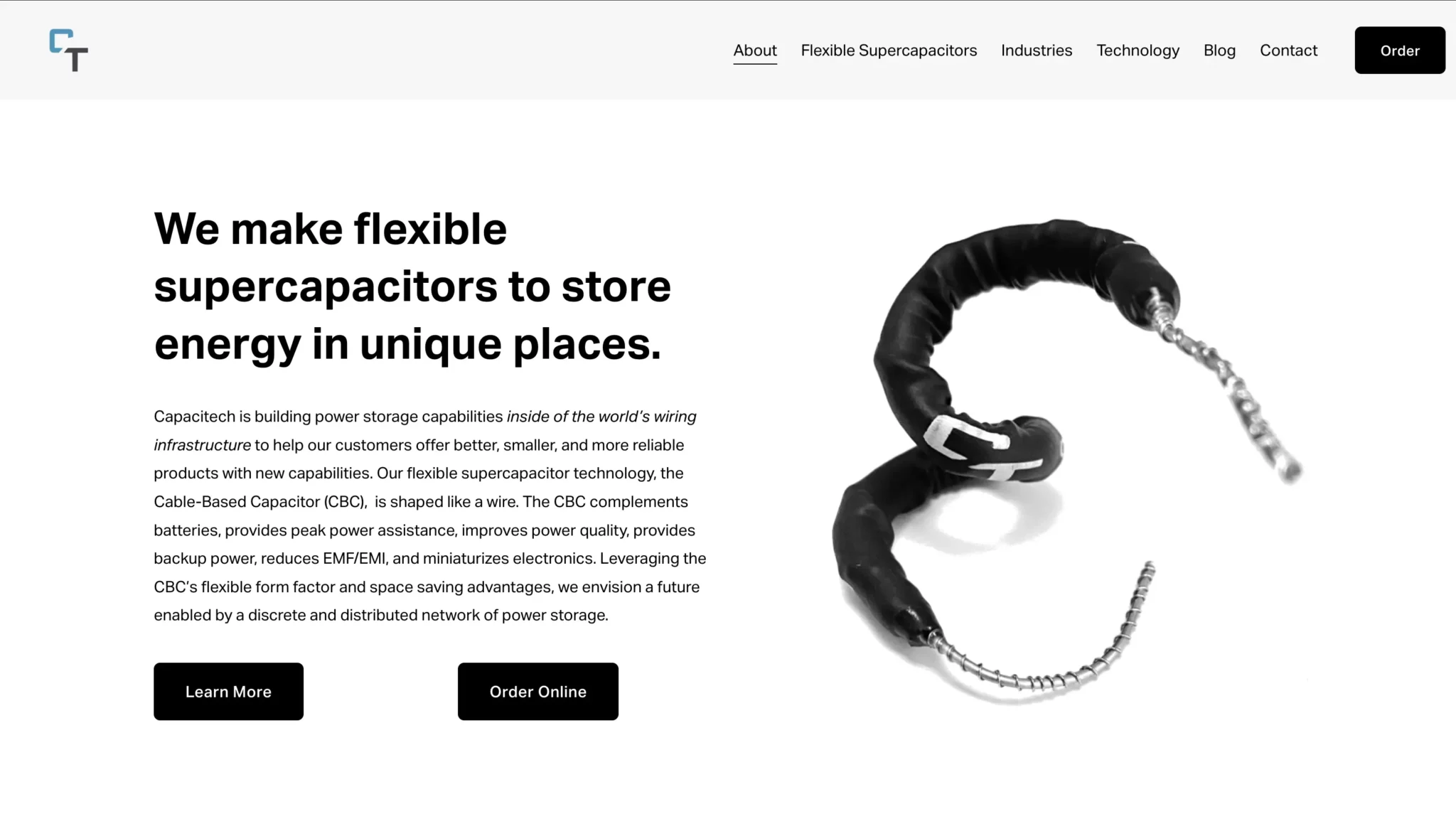 Since 2016, Capacitech has been developing groundbreaking technology, aiming to pave the way for next-generation inventions.
Their patented supercapacitor technology has unlocked new potential for future designs that can revolutionize any device with a battery, fluctuating power source, or dynamic load.
Anything from cellphones to solar panels uses supercapacitors, and Capacitech's technology allows for future products to be developed with fewer aesthetic and practical roadblocks.
The facts:
Over $1 million raised
Allows tech designs to be 33% smaller on average
Supercapacitor market expected to increase to $4 billion by 2025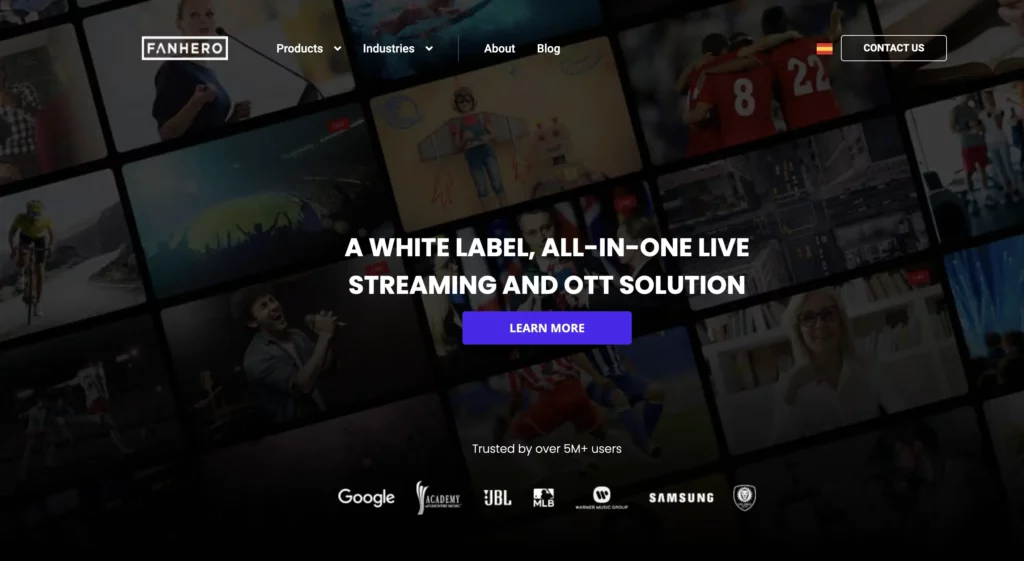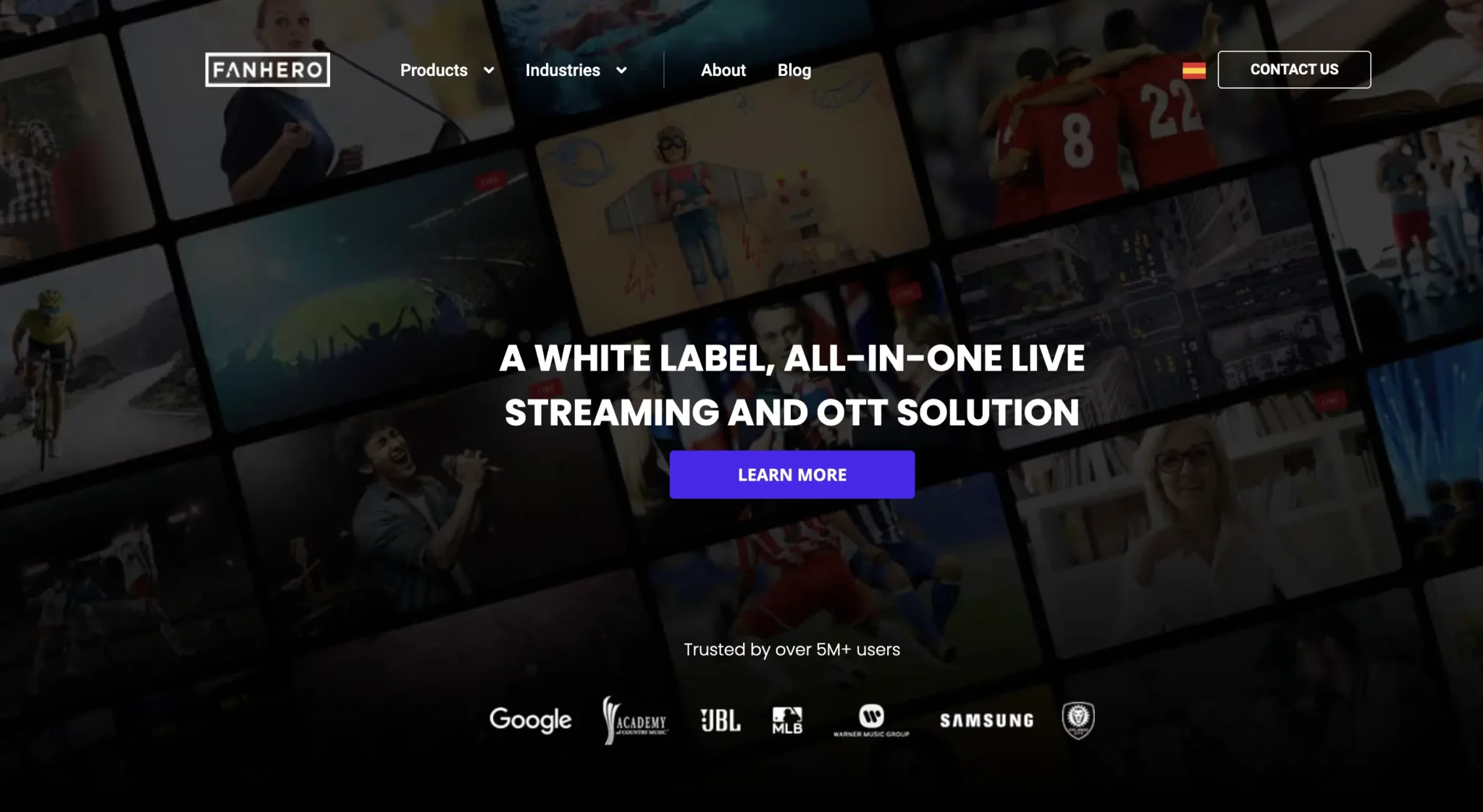 Staying connected with your audience is crucial for the success of any brand. Fan Hero is a streaming service that aims to empower companies and creators to distribute, analyze, and monetize content by providing a high-quality streaming platform that includes all the tools and analytics required to grow and communicate with your audience effectively.
The facts:
Over five million users
2018 Innovation in Technology award winner
World record for most simultaneous streams on mobile devices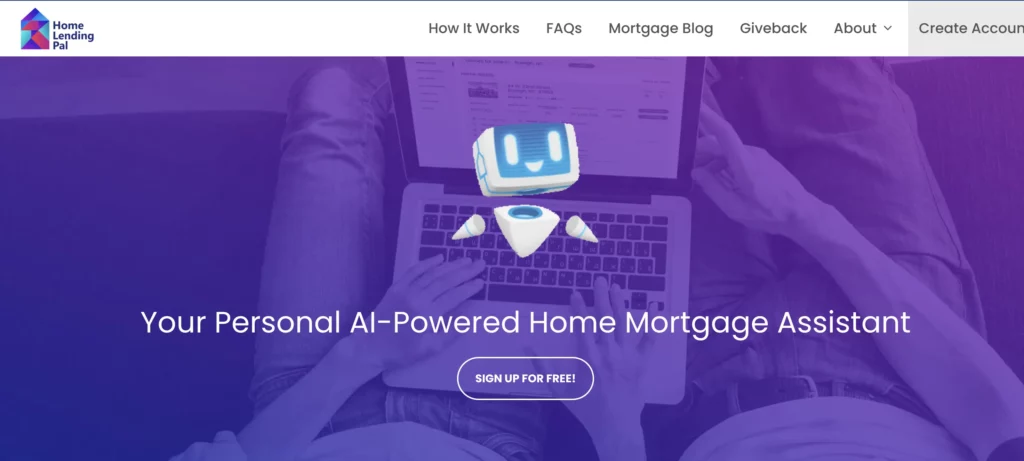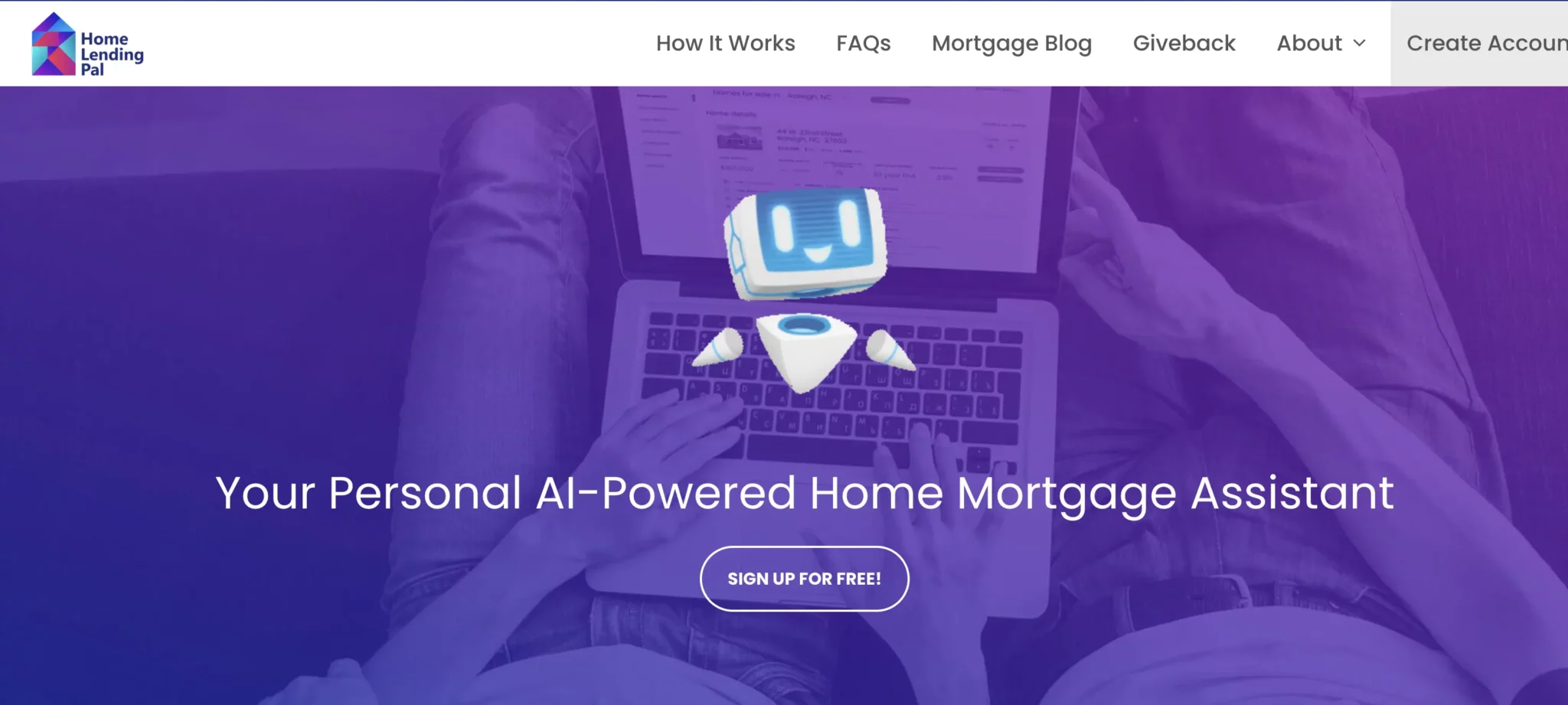 Purchasing a home can be an exciting journey, but at times it can become overwhelming. Home Lending Pal's A.I. home mortgage advisor is a service that provides its customers with ease of mind by taking the guesswork out of qualifying for a mortgage. When they opened up shop in 2017, their goal was to simplify the home buying process for the next generation of homeowners.
According to case studies, 81% of millennials purchasing their first home are left with buyer's remorse. Home Lending Pal is working tirelessly to improve that statistic by providing the tools and information required to empower its customers to purchase a home confidently.
The facts:
$3 million in annual revenue
$2.2 million in investments
2% + of revenue donated back to the community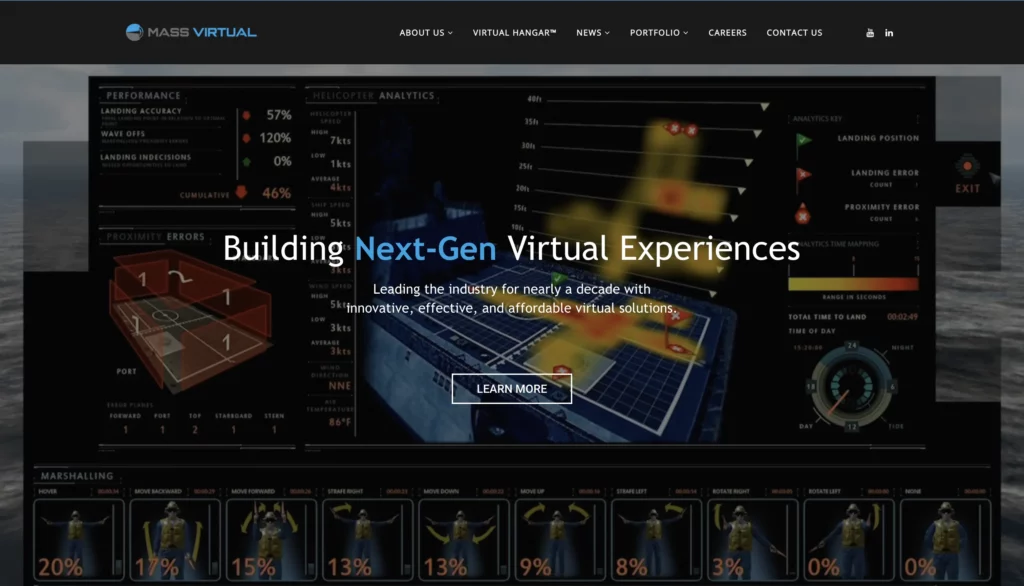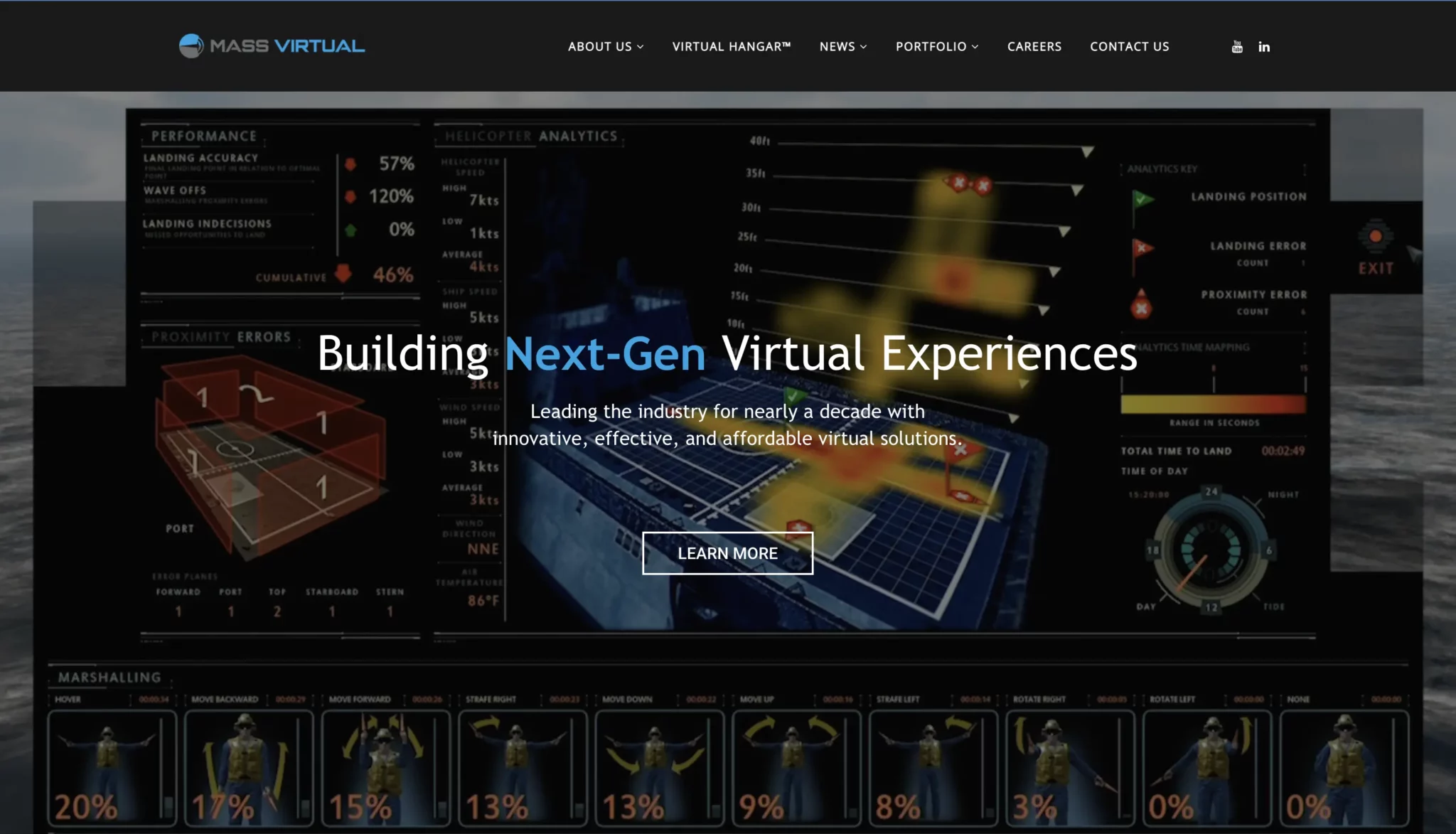 The virtual reality industry has made monumental strides in recent years. Over the past decade, Mass Virtual has proven itself to be an integral part of it by developing innovative software that allows for safer, smarter, and more effective solutions that can be applied to medical procedures, aircraft maintenance, military training, and much more.
The facts:
$18 million in revenue
44 locations nationwide
VR Market expected to increase to $91 billion by 2027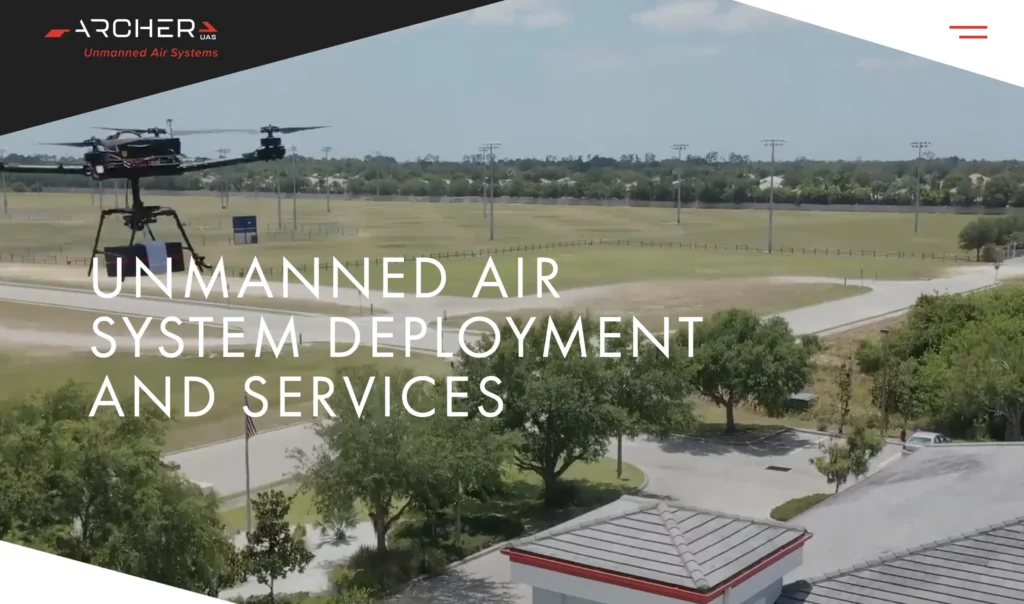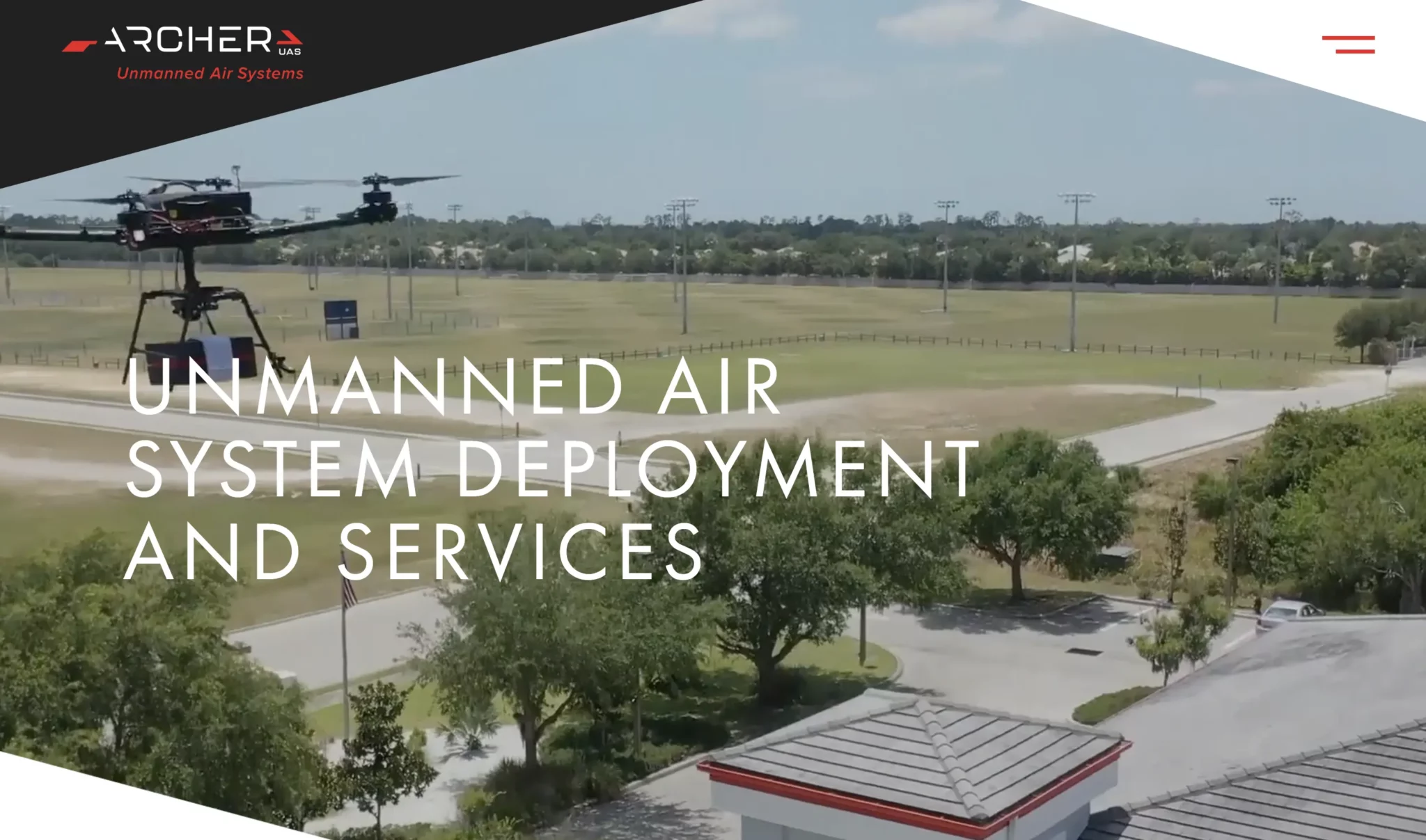 In the event of an emergency, a matter of seconds can make all the difference. Archer First Response Systems provide an invaluable service to help those who need it most, their Unmanned Air Systems (UAS) are fully integrated with 911 dispatch to ensure the fastest possible response times.
As a result, they can deliver life-saving medical supplies within a 35-mile radius in less than five minutes with over 45,000 predefined delivery points to ensure fast and accurate response times.
Their mission is to reduce the number of fatalities by delivering Automated External Defibrillators (AED), Narcan, Tourniquets, and other medical supplies directly to the victims in need.
In 2020, Archer FRS joined Rapid Deploys 'Lightning Partner Program' in collaboration with other companies to revolutionize the country's emergency response system.
The facts:
Can deliver medical supplies within a 35-mile radius in less than 5 minutes
45,000 predetermined delivery points
$5 million in revenue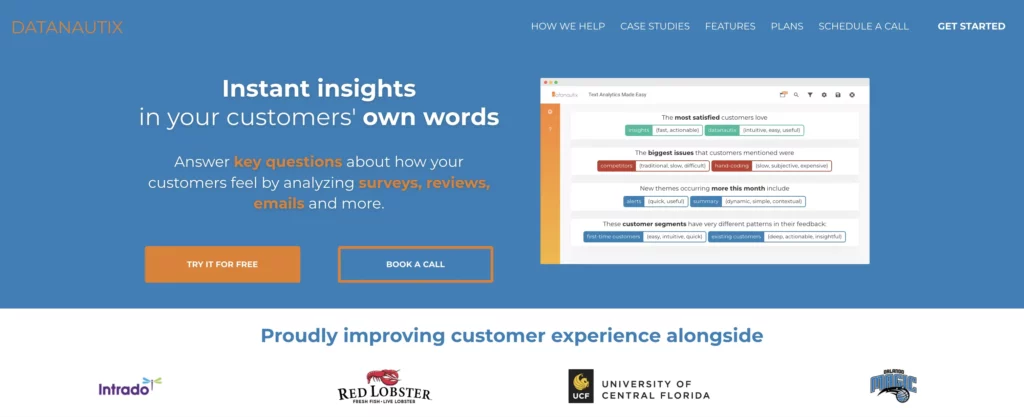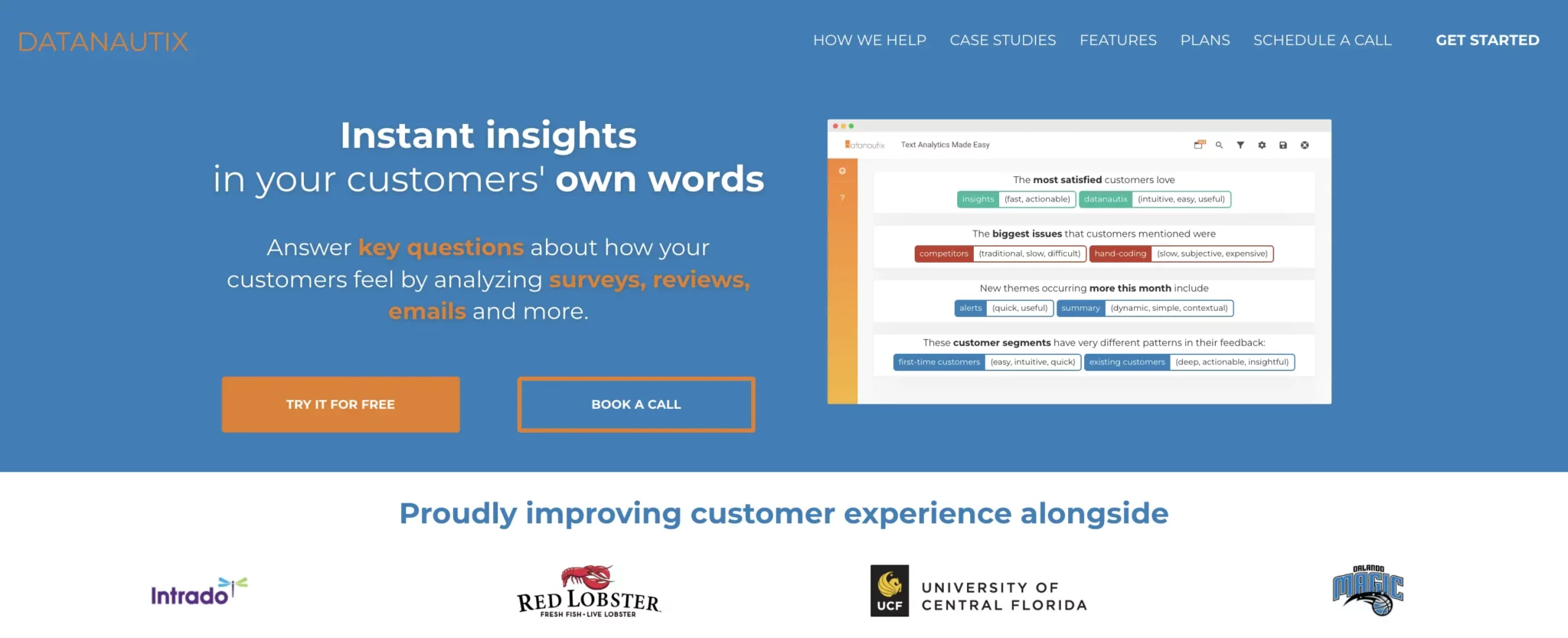 Understanding and adapting to your customers' feedback is crucial for a long-lasting business. Datanautix's Artificial Intelligence software analyzes customer feedback and turns it into valuable business insights.
Their A.I. "Ana" can find keywords to categorize comments, analyze trends, and find practical solutions to recurring complaints.
Datanautix's software simplifies the process by giving you instant access to crucial information. Thanks in part to its recent partnership with Intrado Corp. and future collaborations in the works, Datanautix expects to see its revenue double by the end of 2022.
The facts:
Partnered with Intrado Corp in 2021
$1.1 million in revenue
AI industry projected to reach $360 billion by 2028


As artificial intelligence (A.I.) continues to become a regular part of our lives, one company has been working tirelessly to bring innovative technology to the defense, government, and commercial industries.
Since 1998, Soartech has been developing domain knowledge analysis and engineering systems that are designed to work the way humans do.
The facts:
$11.6 million in revenue
AI industry projected to reach $360 billion by 2028
Strong ties to military community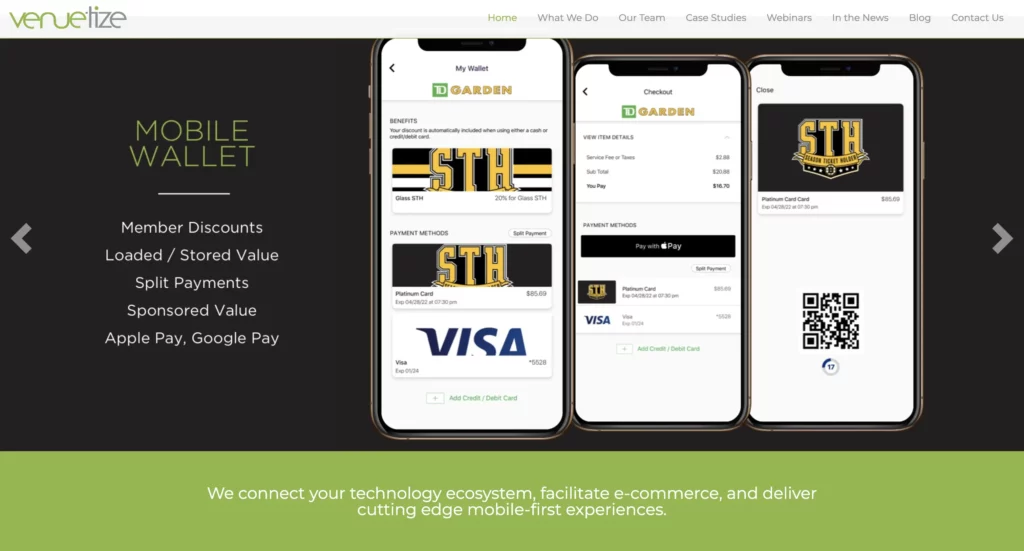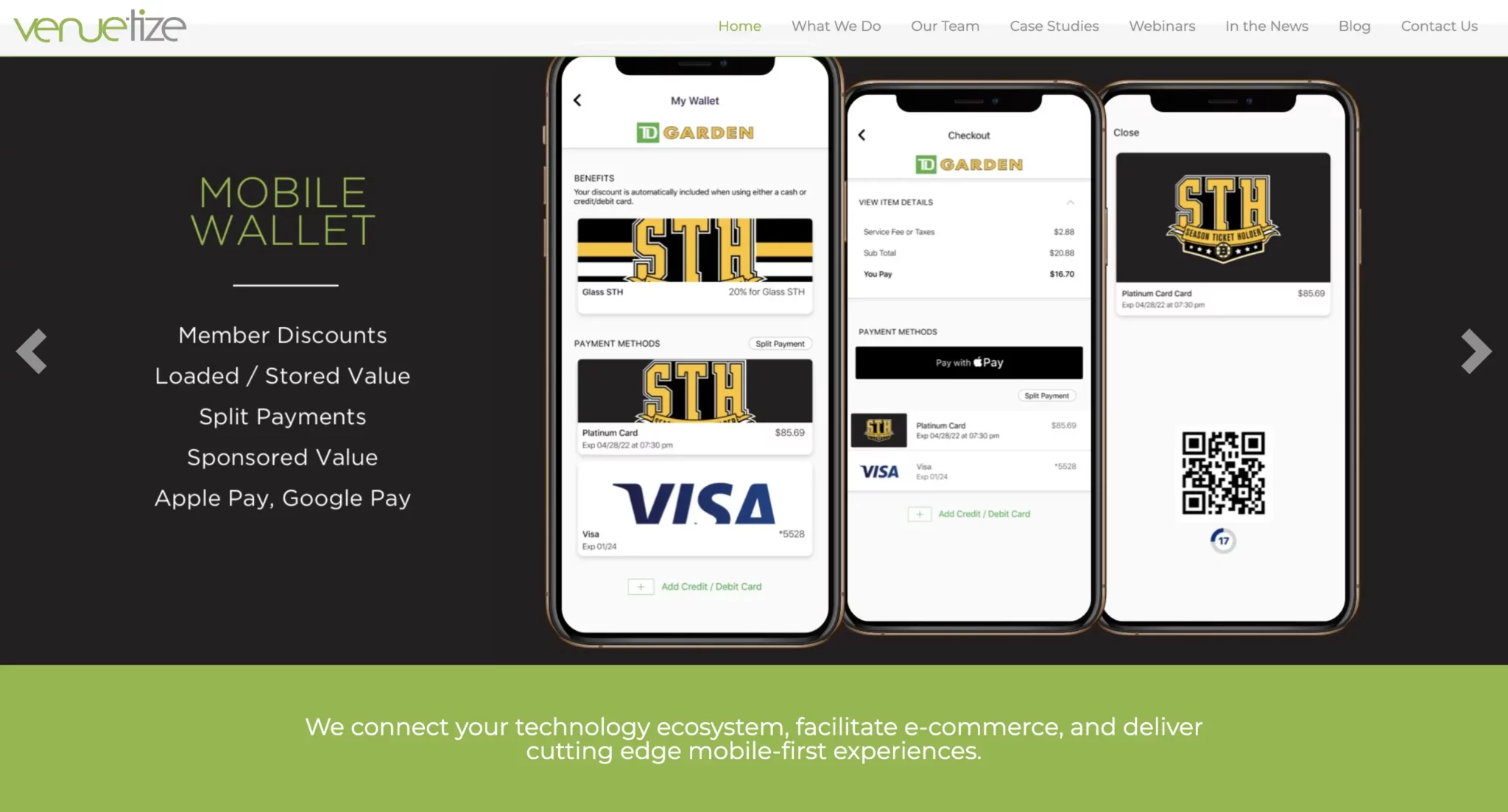 Operating a venue comes with a unique set of challenges. Venuetize's integrated services allow venues such as the Little Ceasars Stadium in Detroit and Hard Rock Stadium in Miami to manage their tech with an all-in-one platform by offering over 185 integration tools that can be used to create a fully customized content management system.
When Founder/CEO Jon Romm started Venuetize in 2014, he wanted to offer venues and sports teams more than just a digital platform to manage ticket payments. His vision was to integrate every part of the experience, from buying tickets and ordering food to getting directions and finding parking.
The facts:
$11.1 million in funding
Partnered with Gimble in 2021
185+ integration tools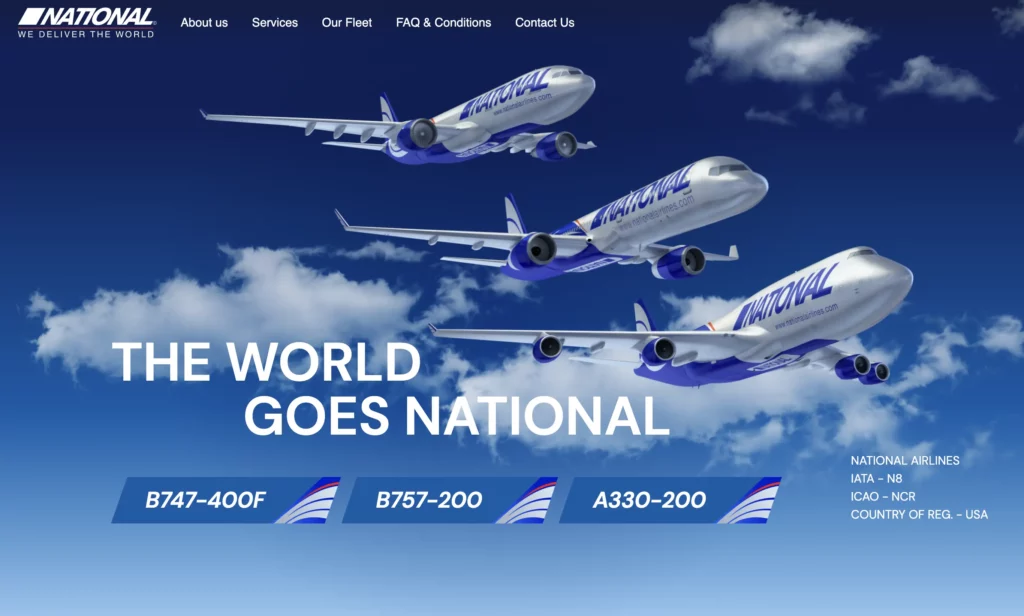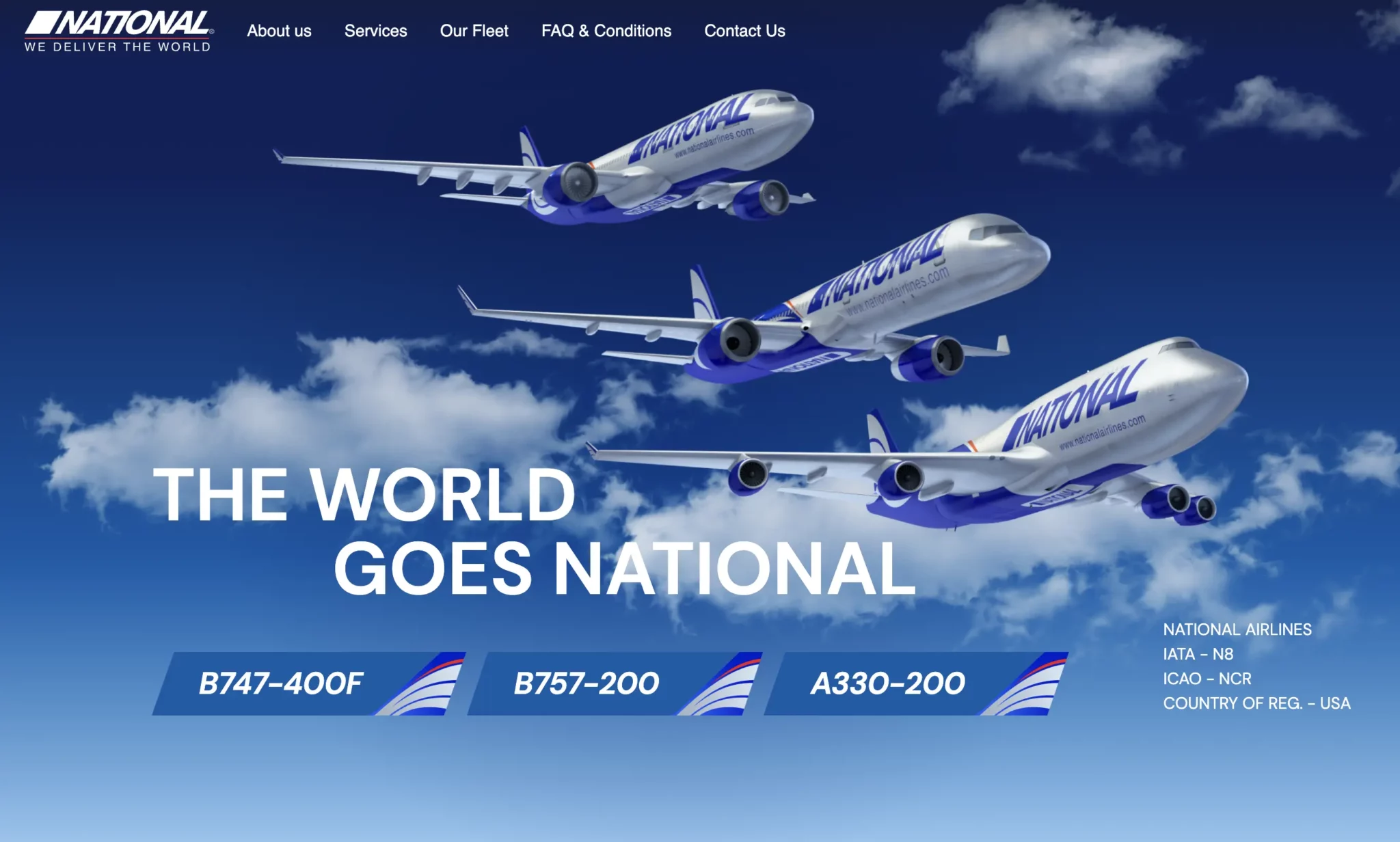 Starting its journey as a cargo freight forwarder, National Airlines is one of very few cargo airlines that have successfully transitioned into a fully-fledged passenger airline.
With an ultimate goal to be the standard of excellence in aviation services, they provide first-class service and top of the line technology to customers around the world.
Christopher J. Alf founded National Airlines in 1991 with high hopes and big dreams. Over the past three decades, National Airlines has acquired over 600 employees and offers flights across six continents.
The facts:
$96.89 Million in revenue
Over 600 employees
Flights across six continents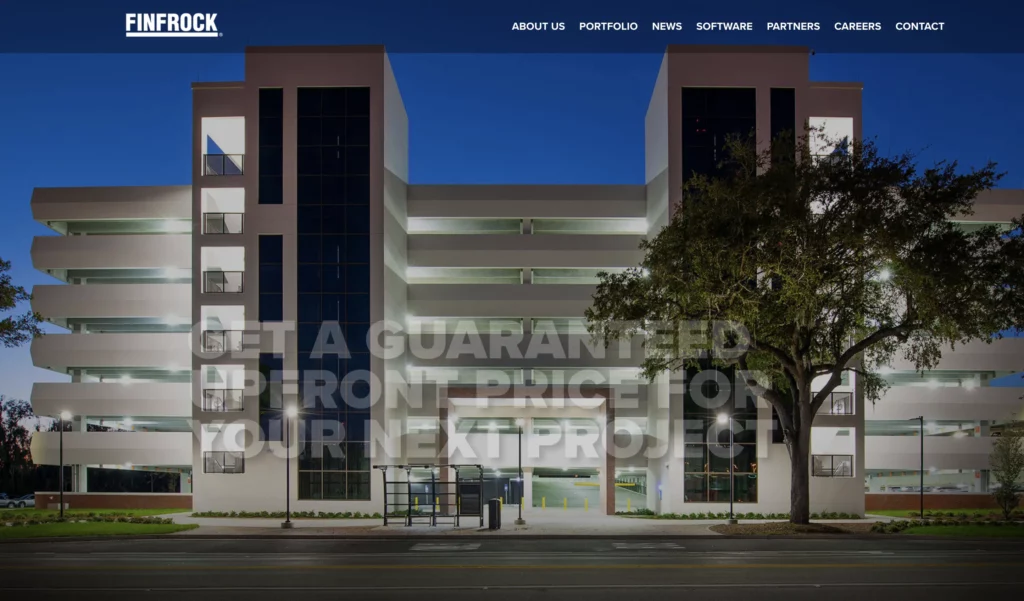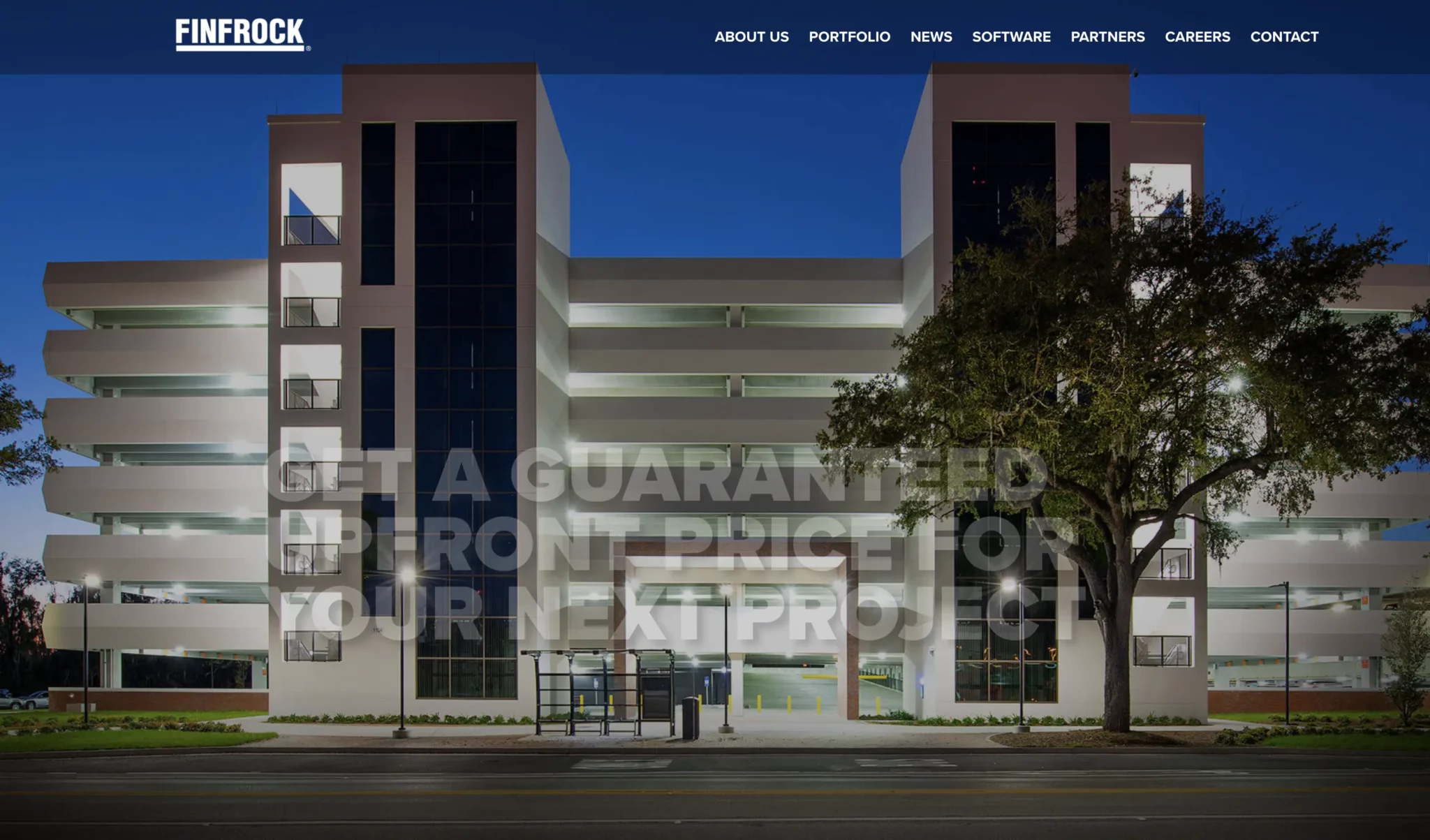 Finding the right office space can be a hassle , let alone having to build one from the ground up.
That's why Finfrock's team of engineers and architects work to supply everything from initial planning to final building acceptance, ensuring that companies have an office space that meets their every need.
With hundreds of successful projects and decades of experience behind their belt, Finfrock has a proven track record in providing their clients with satisfying results while reducing time, cost, and risk in the building process.
The facts:
Multiple Design Excellence awards
$636 million in revenue
Over seven decades of experience


Deciding who to trust is a crucial step in forming an effective team, no matter which industry you are in. Command Investigations gives its clients peace of mind by offering a laundry list of investigation services to take the guesswork out of the equation.
Offering everything from background checks to remote surveillance, they provide every tool and service possible to allow you to run your business with confidence.
The facts:
$6 million in revenue
20+ years of investigating experience
Active in 30+ states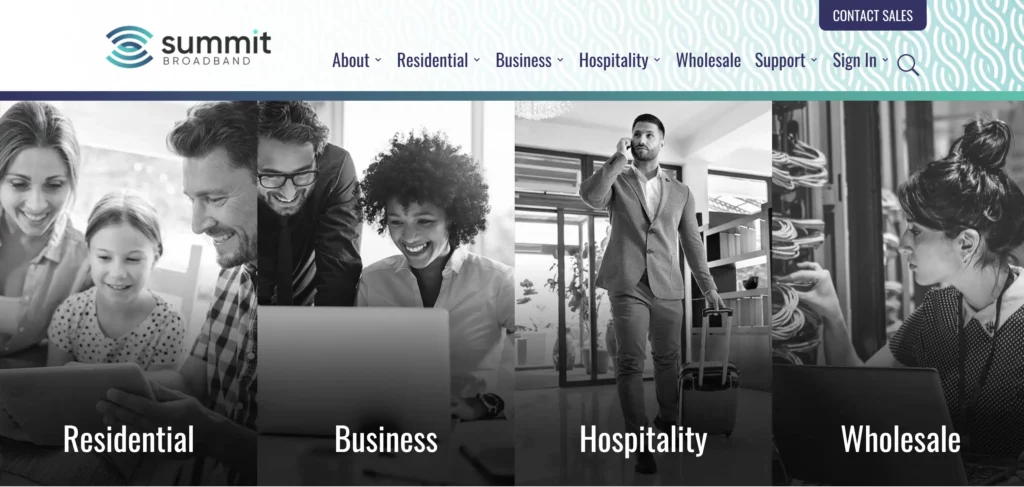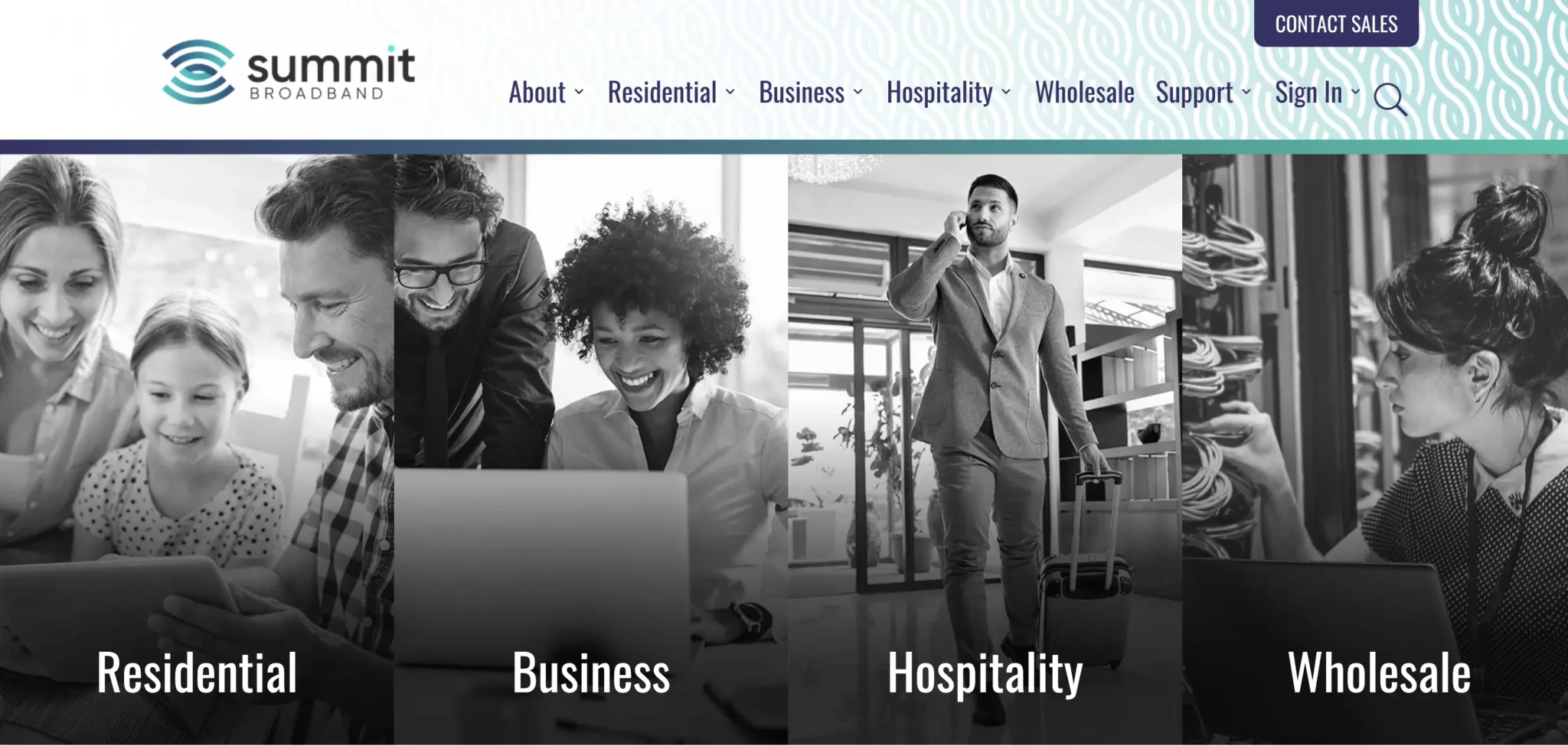 In today's world, the quality of your internet connection can greatly affect your productivity, success, and personal life.
With over 2,700 miles of fiber optic infrastructure across Florida, Summit Broadband provides reliable internet speeds to maximize their clients' productivity and stay connected to those who matter most.
Their advanced fiber-optic network is constantly expanding as Florida cities like Lakeland choose Summit to upgrade their fiber network and offer greater internet performance to their residents.
The facts:
$110 million in revenue
Available to over 130,000 people
Offers service in 104 zipcodes nationwide
Looking forward
These are just a select few of the many companies that showcase Orlando's entrepreneurial spirit and have enjoyed the advantages of making this city their home.
These companies are redefining Orlando as an exciting place for the distinctive and ambitious to break ground. Even today, Orlando is being compared to some of the most recognized regions like Silicon Valley and New York City.
It's pretty clear that the sky's the limit for this East Floridian haven. Although it's uncertain what lies in Orlando's future, we're taking this as an opportunity to recognize the companies that have brought the city this far and welcome those bold enough to pursue their dreams here.
Startup resources and support
Regardless of location, starting and growing a business comes with a unique set of obstacles that can be overwhelming to overcome on your own.
However, local startup incubators/accelerators and investors offer solutions to these problems by providing startups with the resources they need to flourish and grow in their community.
If you need additional assistance you can check out our full list of services here! Additionally, we've put together a list of organizations that help companies strengthen their resources, create new opportunities, and amplify their success.
Check it out!
Investment Resources
Startup resource and support groups