If COVID has taught us one thing, is that we need to change or die. I remember reading an article with this exact title more than 15 years ago. In the article by Fast Company, when doctors told patients they need to change their lifestyle after having a massive heart attack, or they will die… more than 40% of these heart attack patients ended up dying. Is change really that hard? Even in the face of death?
The simple answer- yes.
While you won't personally die if your school doesn't change its enrollment strategy, your institution may die from a lack of revenue and enrollment growth.
The decisions you make in your enrollment strategy can have profound consequences.
In this article, I am going to breakdown the positive impact strategy, technology, and process can have on your enrollment cycle.
If done right, you should be able to grow your enrollments even in these turbulent times, without growing your budget and costs, and breakdown how you can improve your enrollment experience and increase enrollments without increasing your budget.
COVID has been the final breaking point for so many colleges. Don't let it be your college's nail in the coffin. You can make several changes that will impact your next start.
With Covid-19 we can only assume declining state funding will continue, coupled with increased competition from state schools, private colleges, and for-profit colleges. Your college will need to do more with less.
This article covers:
Why should colleges redesign their enrollment strategy?
The importance of a great website experience (removing friction points)
How to improve your enrollment experience?
Growing Enrollments Can Be a Leaky Bucket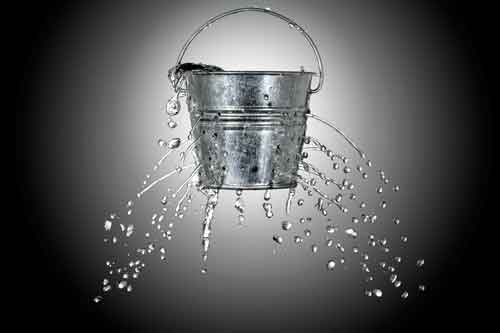 This article is going to breakdown solutions to help address what we call a leaky enrollment bucket.
The best way to describe this analogy is to think of new college applicants as the water going into the budget, while other applicants fall out of your bucket before starting the program or drop during course Add/Drop time. At times, students are dropping out almost as quickly as new people are coming in.
This hurts a colleges' overall yield and makes the enrollment cycle unpredictable.
You may have hundreds of people apply, but a large percentage of those people do not persist. Colleges must work hard to improve their enrollment experience since many of the students who do not persist can be first-generation college students and minorities.
There are things you can do to plug the leaky bucket and have more of those students enroll and succeed at your college. A student's ability to overcome the application process is not a predictor if he or she will become a future graduate.
Imagine the impact your college can have on society if we could get more underserved communities to graduate from college! But, first, we need to get them through the enrollment process.
I am here to champion for the students who may drop out of the process! 
Before we can impact change, we need to understand why change is needed. Let's start with our perspective on enrollment.
We Need to Change Our Perspective About Enrollment Management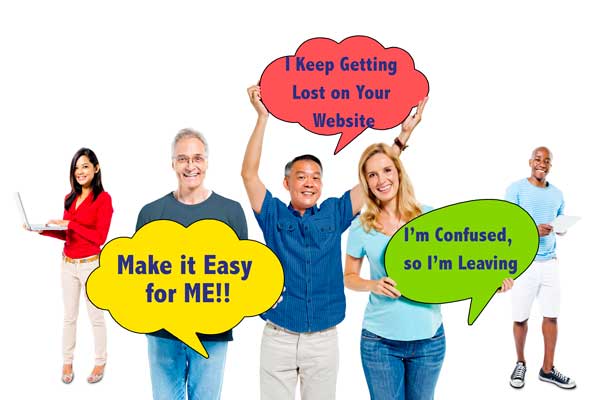 I've spoken and worked with so many colleges and universities over my 20 years. Often, I hear the school doesn't want to make changes to their enrollment process because they do not want to turn into a sales organization or use aggressive enrollment practices. Let's unpack this sentiment.
By changing your enrollment experience, you are better serving students. Your college will not become a sales organization; think of this as servant leadership.
Prospective students come to your website to learn more about your college and to find out if your college is the right fit for them.
Make it easier for them to find these answers. Go through your website as a prospective student. Is it easy to find answers? Is your website clearly explaining why someone would want to enroll or what differentiates your school?
This article is going to go in in-depth on this topic, so keep reading.
If you don't have the time, Schedule a Consultation, and I'll do a full enrollment audit or a secret shop and provide a set of recommendations on how you can change your enrollment process and improve your yield.
Unintentional Hurdles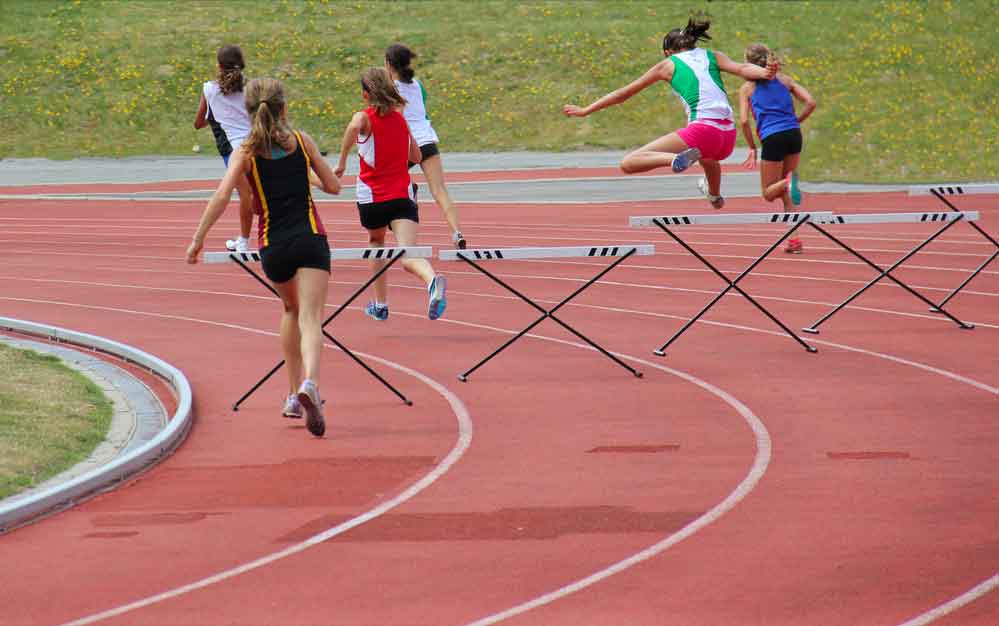 At times, colleges can put up unintentional hurdles for prospective students. I've heard many schools, over my 20-year career, think that if a student will overcome these hurdles, then he or she will be a more motivated student and will be more likely to graduate.  
I find this hypothesis flawed and not supported by actual data.
Prospective students are coming to college to learn these traits.
Colleges shouldn't expect students to have many of the skillsets before enrolling. This is especially true for those college students who may not have the family support at home or the ability to lean on parents who have already navigated college before. We are underserving those already underserved.  And if we continue putting up these unintentional enrollment hurdles will only help to further deepen the gap between students.
Find out how I can do a full evaluation of your enrollment process and help to uncover your enrollment hurdles and provide a full set of recommendations on how these hurdles or friction points can be removed.
Your Website Experience Can Be a Hurdle
This is the first hurdle that a student needs to overcome. "I came to your website to learn more about your college and found it hard to figure out if this college is for me."
Prospective students are coming to your website to get answers to these types of questions and more.
You may need to work with your team to create a better user experience on your website to make it easier for prospective students to answer these types of questions below.
Make it easy for them to find these answers:
Can your college clearly articulate why I would want to enroll at your school?

No need to make a direct comparison with other colleges, but you should be able to communicate what makes your college special?

What outcomes should I expect from your college?

How is your college communicating its value?

Will you help make my decision easier for me? Including:

Can I afford your college?
What support will I receive?
Are you providing any social proof on your website and within your communication strategy?
Do you offer career services and in what capacity?
Will this degree help me in my career pursuits?
How Can You Make It Easy to Find?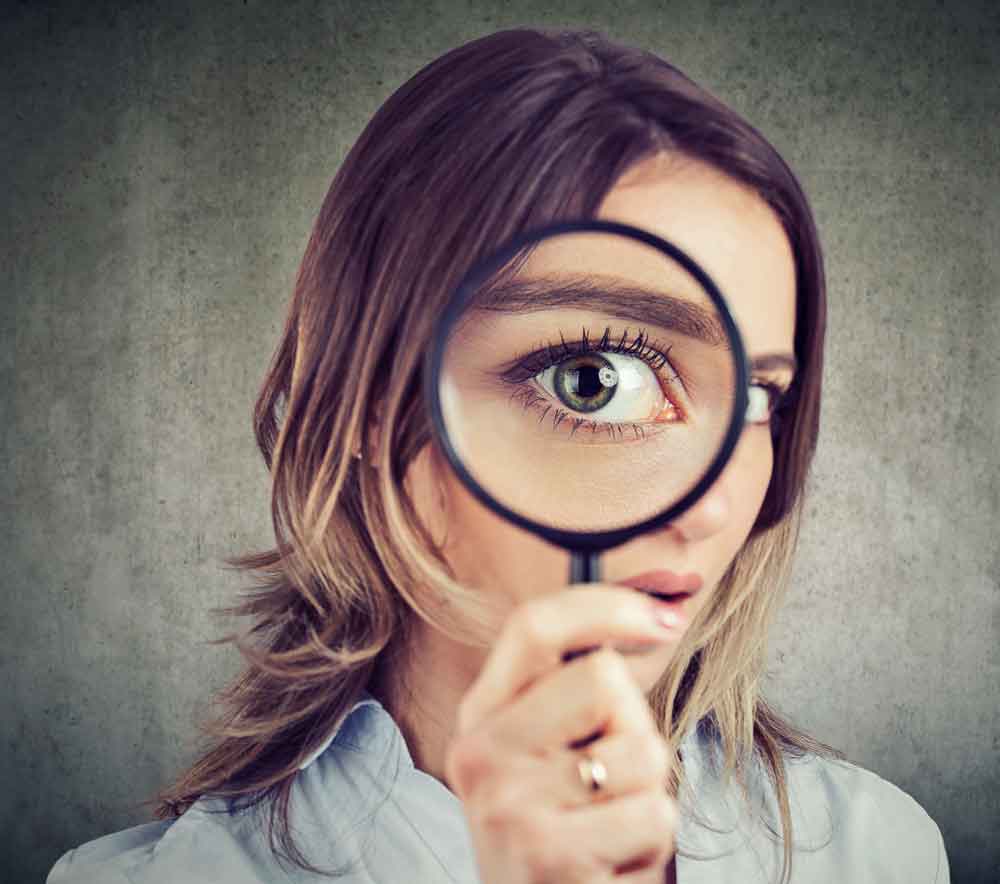 You may need to change how your website navigation is set-up, your content strategy, your lead nurturing strategy and so much more.
The goal is to make it easy for someone to understand "why" he or she NEEDS to enroll at your school.  Look at your website from a fresh perspective. Imagine you are a prospective student looking for reasons to apply to your school. Can you easily find what you are looking for? Can you easily see the value of your school? 
We are going for the emotional connection… where someone goes from a want to a need…
What will prospective students get that is special and only your school has it?
Is it status?
Is it a unique campus experience?
Is it the quality of education?
The networking and job prospects?
Is it your support?
Ease of enrollment and online education?
Accelerate program, quicker graduation, quicker to get to a new career
How are you communicating your uniqueness?  Let's Schedule a Consultation to discuss how your communication strategy and if it needs to be improved.
Peak moments and uniqueness can be created with intent and mindfully, yet still feel organic and authentic. And, if you can't think of why you're unique, then you need to Schedule a Consultation and we'll strategize together to change that.
Enrollment Blog Series: Keep Learning
Communicating Value in Your Enrollment Strategy
Create an Enrollment Strategy that Works
Create a Lead Nurturing Email and Text Message Sequence that Works
Lead nurturing through Email, Text, and Calls
Is Speed-To-Lead Still Important?
Using Technology To Create A Personalized Experience to Increase Conversion Rates from Lead to Start
Inquiries Fall Through the Cracks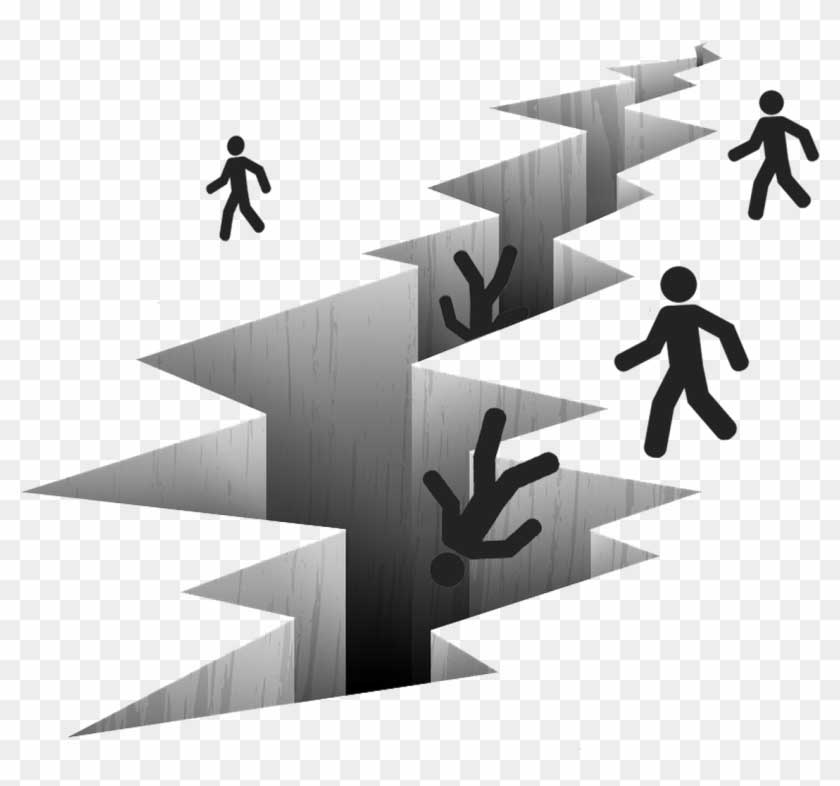 Throughout my Higher Ed career, I have done hundreds of secret shops and applied to many colleges. Time and time again, my request for information would go unanswered or I would receive a single email acknowledging my information was received.  Sometimes I would receive a mailer.
As far as the school knew, I was a prospective student interested in attending their college. Imagine how someone on the other end of this type of communication feels.
Let's remove the hurdles wherever we can. We owe it to these students. We need to better empathize with our prospective students and ask ourselves, are we doing enough to show them that we care? What else can we do to help him or her through the enrollment process?
How does a college figure out their hurdles? Schedule a consultation and we will discuss how to create a Student Journey Map and identify your school's hurdles and friction points.
How to Improve Your Enrollment Experience?
First, you need to capture the visitor's information using a request for more information form on your website.
You must capture their information, so you can then communicate with him or her and build value for your institution. If the person leaves without engaging with your institution, then the relationship may have ended before it began.
Create a Lead Nurturing Email and Text Message Sequence
Lead nurturing is the process of developing relationships with prospective students at every stage of their decision process. The focus should be on understanding your prospective student's needs and putting him or her on a communication track that will help answer their questions about your college. You can put people on different tracks.
You will be nurturing the relationship over time!  You can use an email service with automation or a Higher Ed CRM that has automation. I can help you pick the right tech-stack for your school.  If you're unfamiliar with the term, tech-stack, we can discuss this too.
A tech-stack is the different tools and services you use and layer on top of each other to help with enrollment, marketing, and Admissions.  Let's schedule a consultation.
Back to lead nurturing tracks, you can put nursing prospective students on a different track than business students or undecided students.
Check Out How Personalization and Marketing Automation Impact Results

Marketing Automation Works!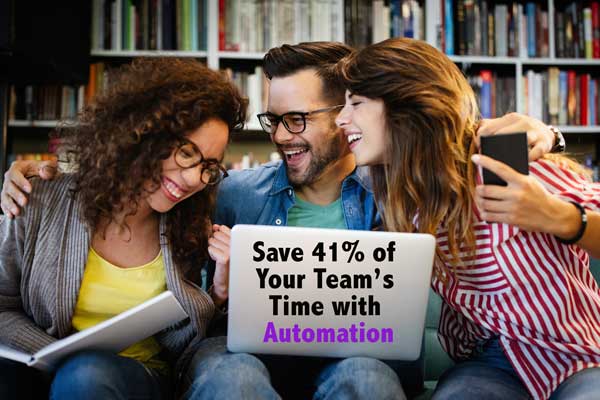 For your staff autoamtions: Your team can save 41% of its valuable time with more thoughtful automations. 
How? 
Your CRM or email system can be set-up to communicate according to a cadence you set-up. We can also help you set this up!  Your system can also help to keep your staff following a prescribed playbook of activities and events. 
For prospective students automations: Imagine you sent communications that said, it's ok to be undecided, that's what college is for! We are here to help you figure out what is important to you, what you excel at, and to help you find your place in this world. And, then you provide support on how you would do this for them.
The sequence should include a mix of emails, text messages, and phone calls. The sequence can help to keep prospective students moving along the enrollment path by following up with him or her when a deadline is missed, or to schedule an information session or an enrollment appointment… and, so, so, so, much more! 
Avoid Transactional Communications
Try to avoid transactional communications where you say things like Click Here to Apply; these communications are not adding value with prospective students. The goal is to aim for more informative and brand-building communications. Try not to miss opportunities to reinforce what makes your college spectacular.
Check out this video I created for a fake university called Ellery University. I created this video to be shared via text message through MMS.
Consider Sending More Videos Like this Example Throughout Your Enrollment Process? 
A good CRM can send out SMS and MMS text messages to individuals or to a group of students you select through the filter system.
You can send out text communications to promote:
Upcoming events
Enrollment deadlines
Financial-aid deadlines
Webinars
Brand-building communications
COVID updates
Safety updates
Referral requests
and so much more
Send Engaging Communications Instead Transactional Communications
Send your prospective students a few great videos via text message called MMS. Or send them a few visuals that can help differentiate your school, while building value, and being welcoming.
Each touchpoint you create needs to have a purpose.
Ask yourself. Is this communication adding value? As yourself, if your enrollment process is: 
Differentiating my school
Building value, sharing your social proof
Creating an inclusive and welcoming environment
Helping to answer their questions and objections
If you are using a Higher Education CRM, then that CRM should be able to queue up all of these communications and automatically send them out. Yes, your staff will be able to focus on other things, while your Marketing Automation does all the hard work!
This way a prospect never falls through the cracks. You create a consistent brand experience. Tell your story in a compelling way, in a way more people see it and impact your enrollment yield.
All-in-One CRM For Colleges and Universities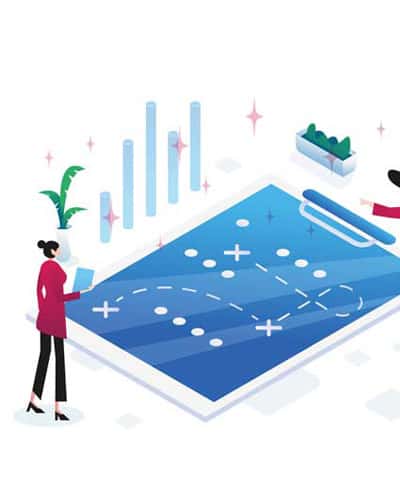 The right CRM enables you to automate portions of your Marketing and Admissions process without losing the feeling of a personal touch. Your Reps will love it! You'll be able to power up your Admissions Rep Productivity. Do more with less. Find out how.
Let's schedule a consultation to discuss how we can automate more of your enrollment process and use technology to improve your yield.
Why You Want to Invest in Marketing Automation or Improve What You Have
Relevant emails delivered through marketing automation drive 18 times more revenue than email blasts.  -Jupiter Research
Companies that excel at lead nurturing generate 50% more sales-ready leads at 33% lower cost. –Forrester Research
Nurtured leads produce, on average, 20% increase in sales opportunities versus non-nurtured leads. –Demand Gen Report
Schedule a Demo directly on my calendar. Or, watch this 1-minute video to see how I can help you grow enrollments.
Enrollment Blog Series:
Communicating Value in Your Enrollment Strategy
Create an Enrollment Strategy that Works
Create a Lead Nurturing Email and Text Message Sequence that Works
Lead nurturing through Email, Text, and Calls
Is Speed-To-Lead Still Important?
Using Technology To Create A Personalized Experience to Increase Conversion Rates from Lead-to-Start
Let's put our 20 Years of Higher Ed Enrollment Management and Marketing Experience to work to grow your enrollments and improve yield! Schedule a Consultation.