Keeping up with news in the EdTech scene can be a challenge.
The world of educational technology is getting bigger every day. As quickly as new methods of learning are discovered, others become obsolete. Trends shift, markets change, and technology improves.
All of this is more than enough to leave even a close follower of the EdTech industry's developments in the dust. That's why we've compiled a list of EdTech podcasts to help keep you in the loop.
*These podcasts are not ranked or listed in any particular order*
1. Easy EdTech with Dr. Monica Burns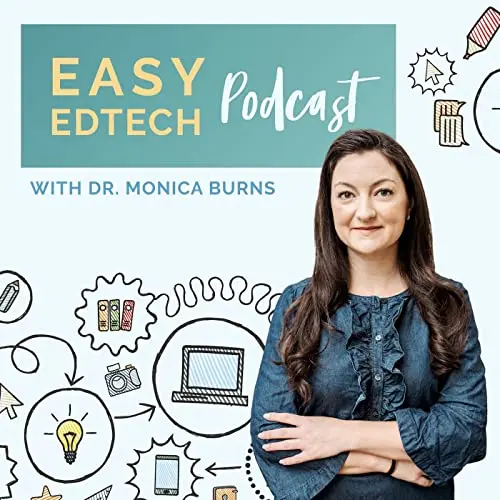 Dr. Monica Burns is a former classroom teacher who has transitioned into a career guiding teachers and educators in the newest and most effective ways of implementing EdTech in classrooms.
As an experienced educator herself, Dr. Burns focuses the bulk of her content on student-oriented questions and approaches to EdTech integration. Her podcast frequently features tips on teaching strategies and activity ideas, which are aimed to inspire teachers who share her interest in EdTech.
In addition to Dr. Burns's regular content, Easy EdTech also features industry experts who add their own contributions to her advice on EdTech, further delving into the nuances of educational technology and how it can benefit learners for years to come.
Easy EdTech releases regular episodes every week on Tuesday.
Want to learn more? Reach out to Dr. Monica Burns directly!
2. My EdTech Life with Alfonso "Fonz" Mendoza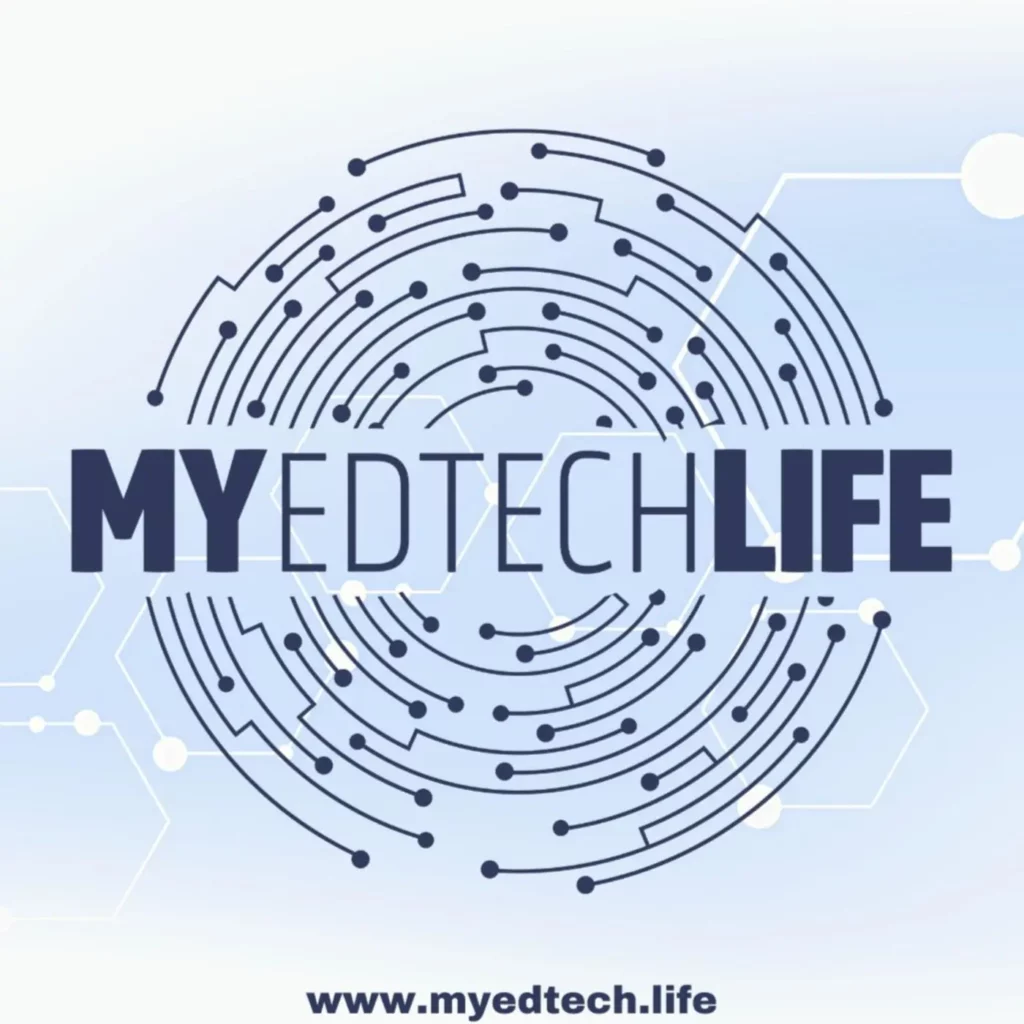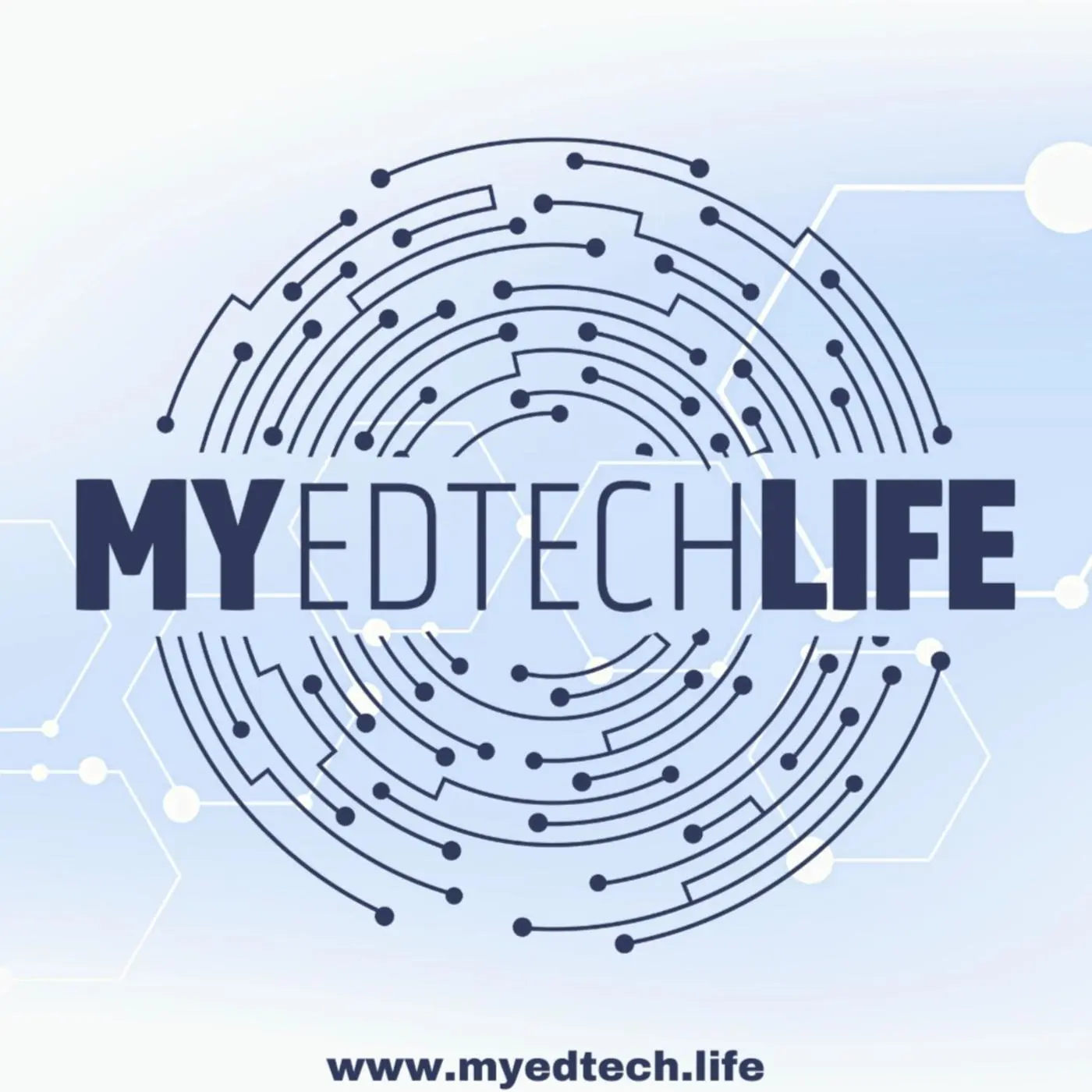 My EdTech Life is the personal project of Alfonso Mendoza, an instructional technologist from South Texas. His purpose in beginning his podcast was to allow creators and educators a place where they could share their experiences and concerns with a community of those facing similar struggles.
With its heavy focus on the perspectives of educators, My EdTech Life explores the many unique facets of teaching in an EdTech environment and brings on a bevy of guest speakers to share their own unique stories and advice based on their time in the academic landscape.
My EdTech Life is a very active podcast, and commonly uploads between 3 and 5 new episodes per week.
Want to learn more? Reach out to the podcast via their contact page!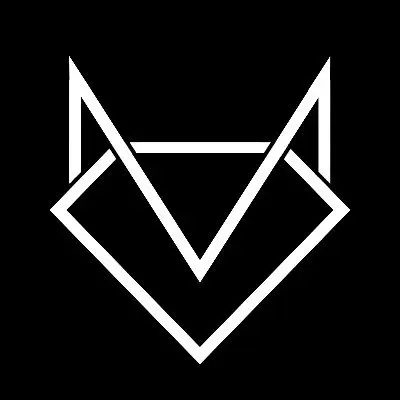 Edufuturists is an England-based EdTech podcast hosted by creators Ben Whitaker, Dan Fitzpatrick, and Steven Hope. The founding members, themselves all teachers at various levels of education, created the podcast out of a shared enthusiasm for the transformative potential of EdTech in schools and colleges.
The show features a variety of guest hosts, who discuss their interests in a wide array of trending topics such as:
Virtual reality learning
Cloud-based teaching tools
Blockchain integration
And many more.
The show, along with its diverse material, engages audiences with its conversational and lighthearted tone – with the hosts often cracking jokes with one another or regaling their listeners with personal anecdotes.
Edufuturists maintains a semi-regular upload schedule of 1-2 episodes per week.
Reach out to the hosts directly via email for more information!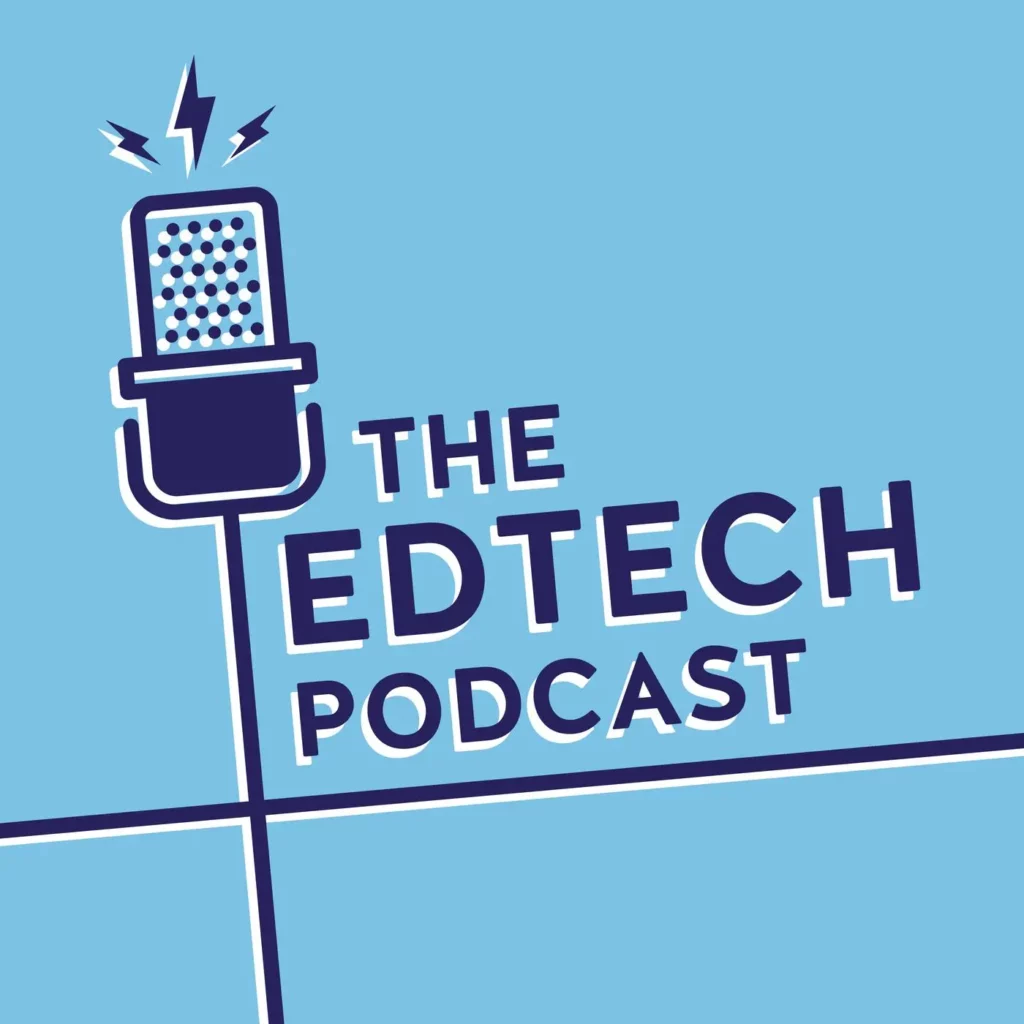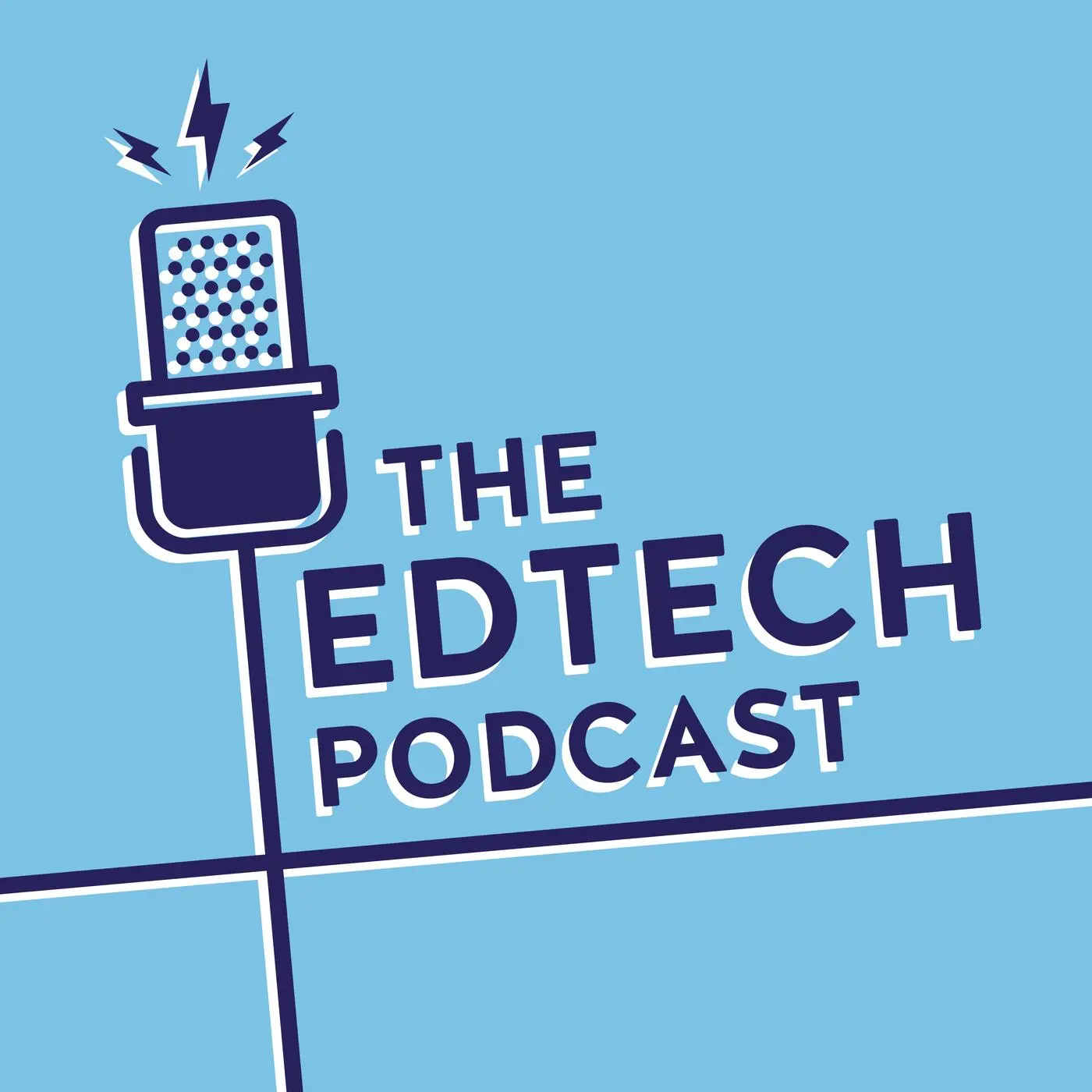 The EdTech Podcast is a project founded by EdTech expert Sophie Bailey with the goal of improving the synergy between educators and technological innovators by airing stories and perspectives from both sides.
The podcast covers a wide range of topics including AI in learning, adult education, and advice for EdTech investors. While the subject matter discussed covers a wide spectrum, The EdTech Podcast's website offers a convenient and easy-to-use keyword search feature to help you find topics that suit your interest.
Below are a few examples of the site's keyword categories:
VR, AR & AI
Higher Education
K-12
Online Tutoring & Languages
Because The EdTech Podcast encourages personal stories from its guests, it sheds light on a broad array of niche issues faced by educators across the globe and offers practical solutions to these issues straight from those who have overcome them.
The EdTech Podcast follows a monthly release schedule and usually uploads 1-2 new episodes per month.
Feel free to reach out to the show directly with any questions!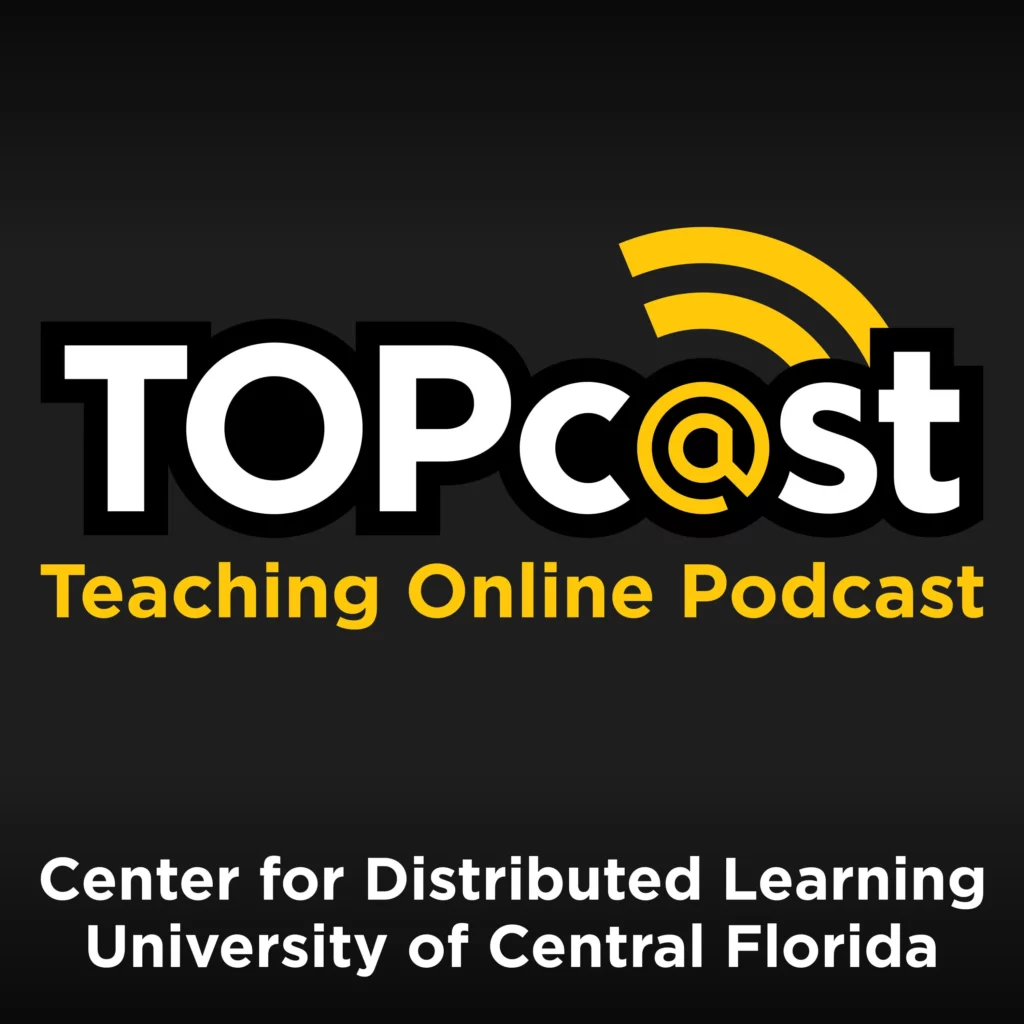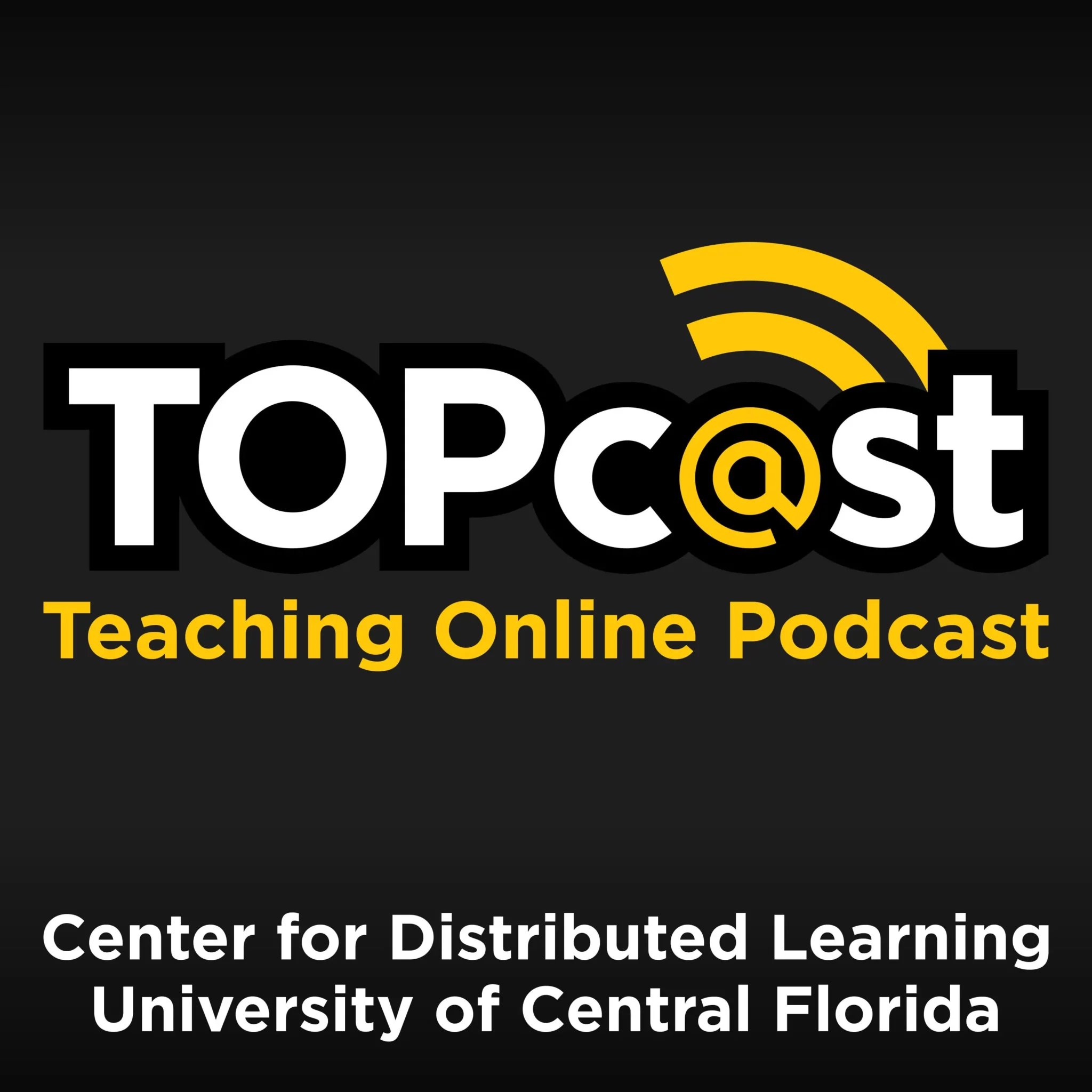 The Teaching Online Podcast (or TOPcast) is an educator-focused podcast hosted by Dr. Thomas Cavanagh and Dr. Kelvin Thompson of the University of Central Florida.
TOPcast builds its groundwork squarely on the idea of remote online education, particularly at the college level. The podcast explores the various facets of online learning and strives to provoke discussion about how the medium can be analyzed and improved to the benefit of teachers and students alike.
The podcast also covers topics related to blended learning: the hybridization of online and face-to-face lessons. This gives educators at varying levels of EdTech integration helpful tips and strategies to make the most out of their teaching situations.
Teaching Online Podcast releases new episodes every other Monday.
Have any questions or suggestions? Reach out to the show directly!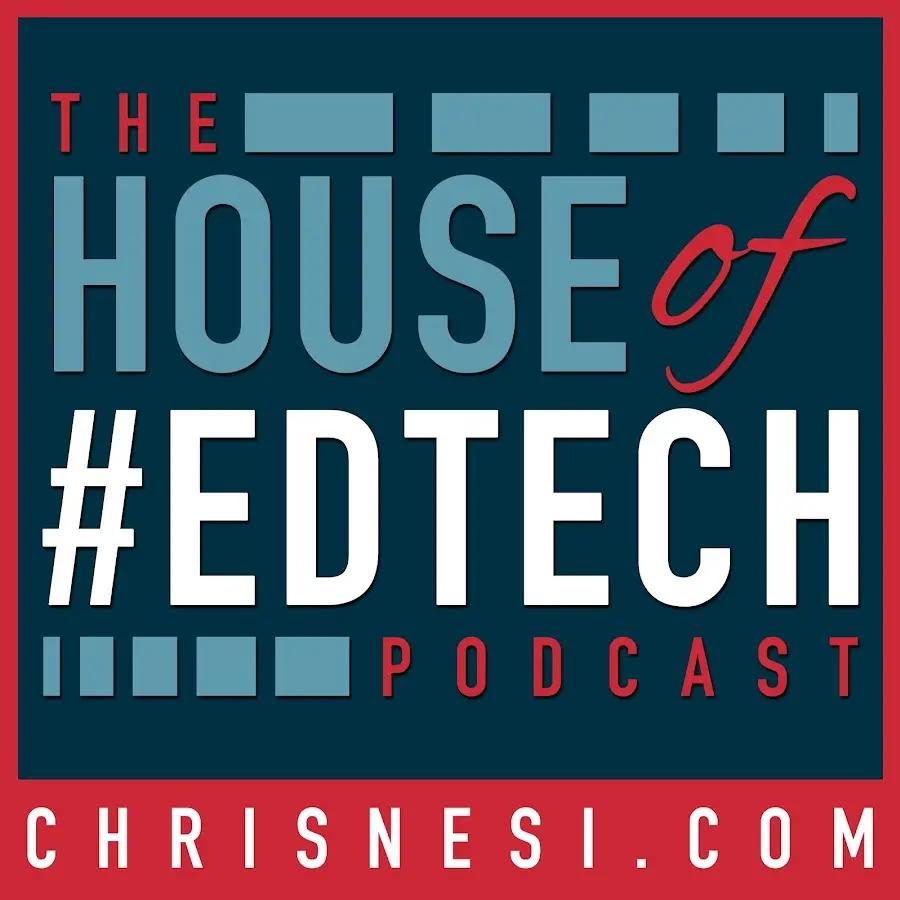 Christopher J. Nesi focuses on practical demonstrations of EdTech, regularly presenting development workshops to educators at the K-12 and college level. Due to Mr. Nesi's hands-on involvement with the industry's latest tools, House of #EdTech is a hotbed of information on the most cutting-edge trends in the EdTech market.
House of #EdTech is the perfect podcast for educators interested in a closer look at the impact of everyday technology on education. Topics such as social media, internet browser extensions, and video conference technology are all commonplace and are explored in-depth by Nesi and his expert guests.
House of #EdTech follows a biweekly schedule, with a new upload every other Saturday.
Want to learn more? Visit the show's contact page with any questions or suggestions!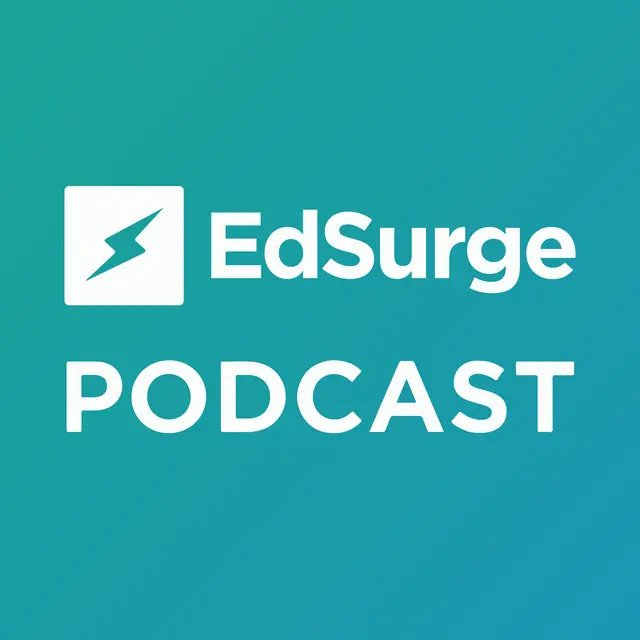 EdSurge is a multimedia initiative founded by veteran journalist Betsy Corcoran. Along with her team of tech experts and teaching professionals, she has created an expansive community of people from all areas of life who all share a common goal: a passion for education.
The EdSurge Podcast places a heavy emphasis on the viewpoints of the students and teachers directly involved in using EdTech. It lays its focus on the ever-changing landscape of education, covering some of the most vital and pressing topics in the educational space such as:
Standardized test reforms
Student mental health
The impacts of remote learning
Inclusive teaching practices through EdTech
Lead podcast host Jeffrey Young provides his expertise as a journalist to each week's coverage, presenting his stories in a measured and concise format not unlike a traditional news outlet.
This format is more clean-cut than many other podcasts on the market, and lends itself to punchy, laser-focused episodes that seamlessly feature sound bites and interviews from relevant parties that help to enhance the story and drive home its key elements
The EdSurge Podcast releases new episodes every Tuesday, each with its own accompanying blog post.
Want to learn more? Reach out to the podcast directly via email!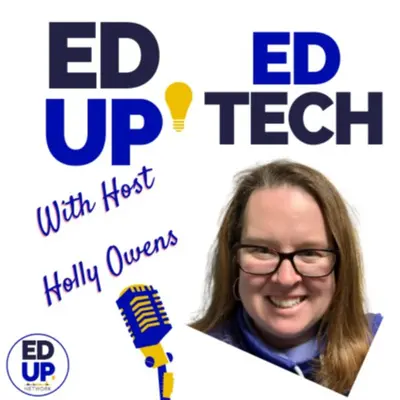 The EdUp Etech Podcast by the EdUp experience is a fantastic resource for staying up to date with the latest trends and news happening in the EdTech industry. Each week, Holly Owens breaks down complex EdTech topics to make it easy for anyone to get a better understanding of what's going on in the world of education technology.
In addition to learning about the latest and greatest headlines, you'll listen in to insightful conversations with the industries leading minds that allows you to learn from the pioneers of EdTech directly.
Want to learn more? Check out their contact page on the show's website!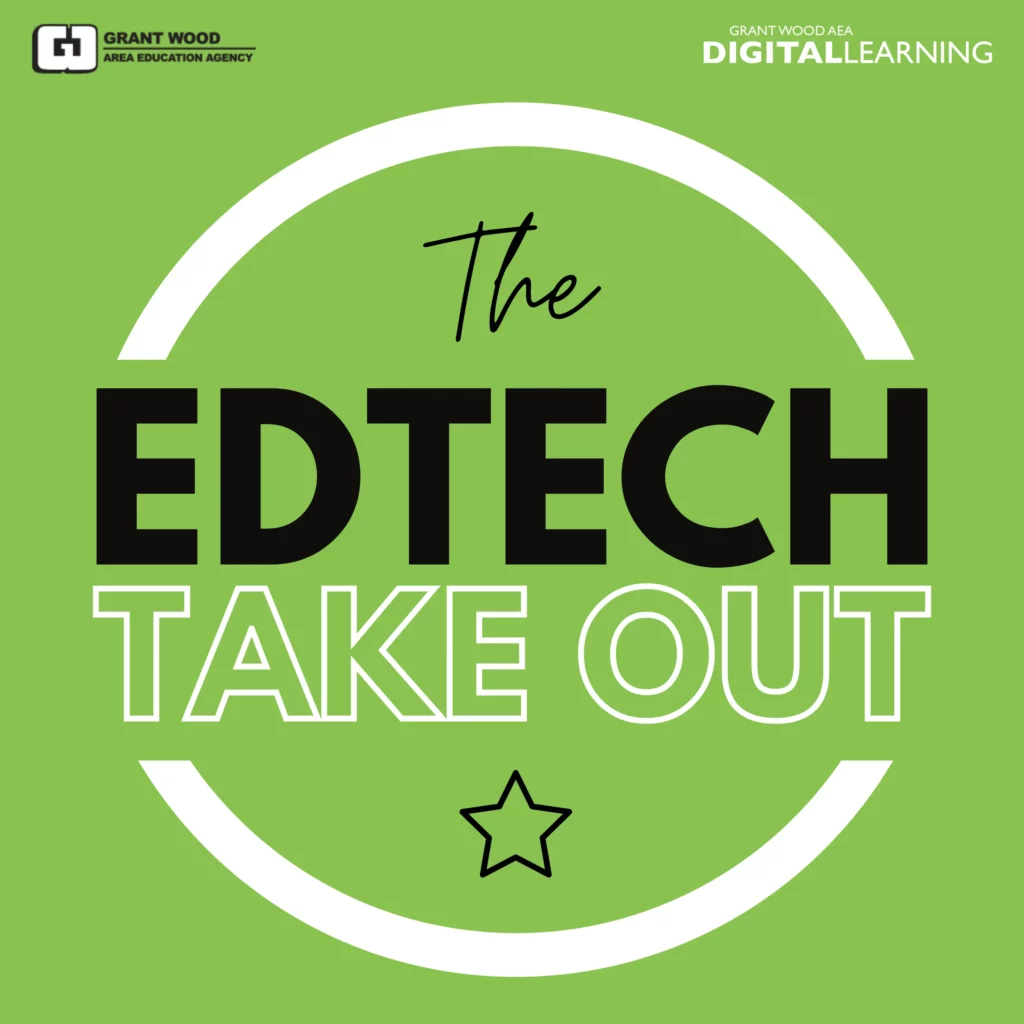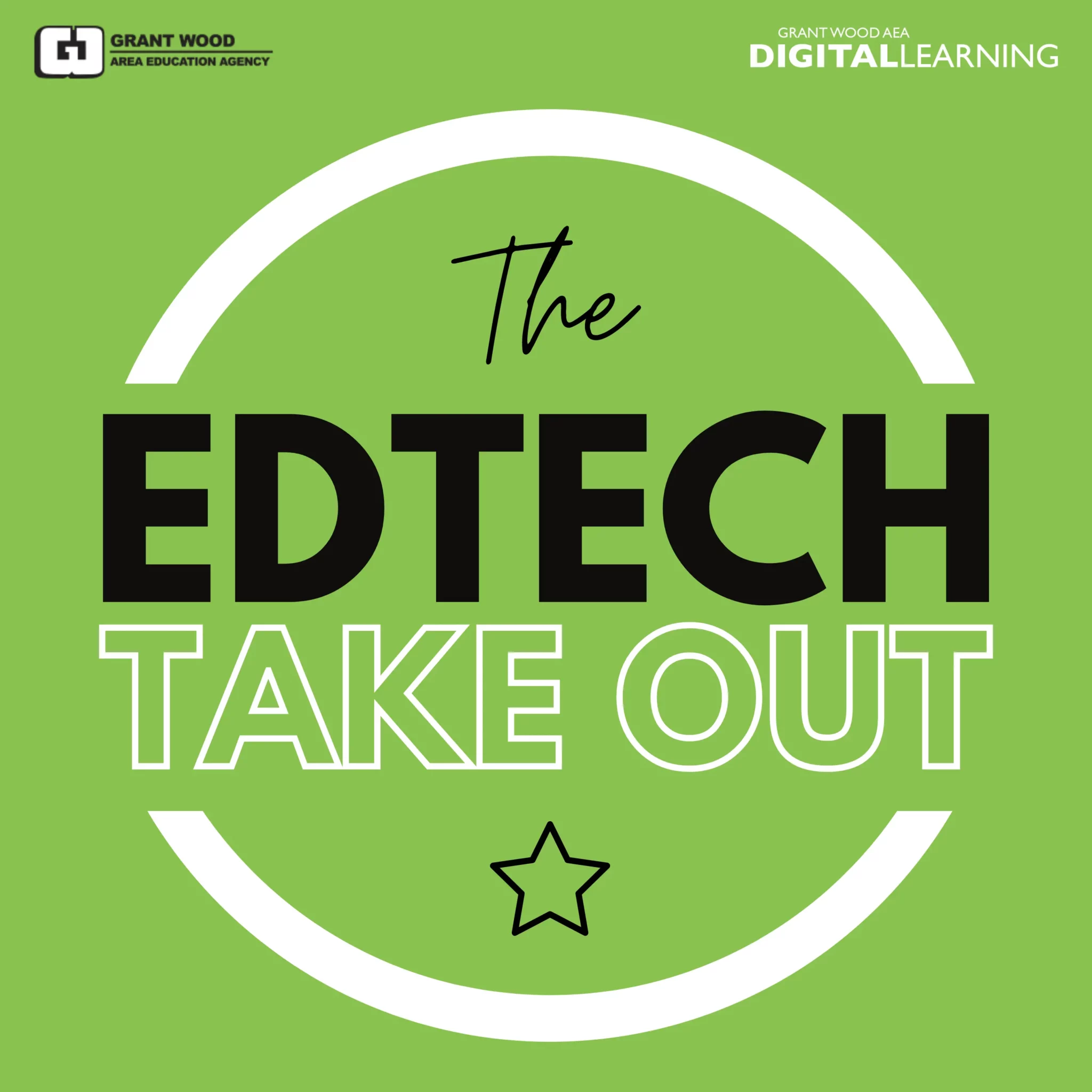 Hosted by Mindy Cairney & Jonathan Wylie, The Edtech Take Out Podcast features prominent guests to dismantle intricate technology topics into bite sized pieces, making it easy for their listeners to comprehend all the latest developments.
Covering everything from Esports to news and tech products/services, The EdTech Take Out Podcast is a one stop shop for anyone looking to gain a better understanding of technology inside and outside the classroom.
Want to learn more? Send them an email with any questions, comments, or suggestions!