For Brand Storytelling to Work, It Must Go Beyond Products and Services
A business with remarkable stories can win over its audience and raise the perceived value of its brand. Storytelling conveys purpose, and businesses with purpose are the ones that ultimately stand out and capture a consumer's heart and wallet.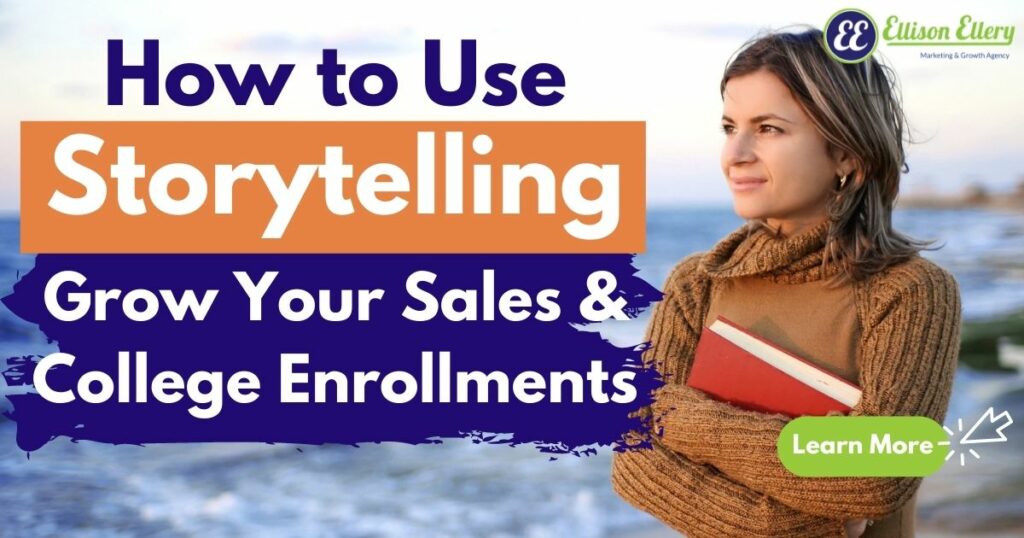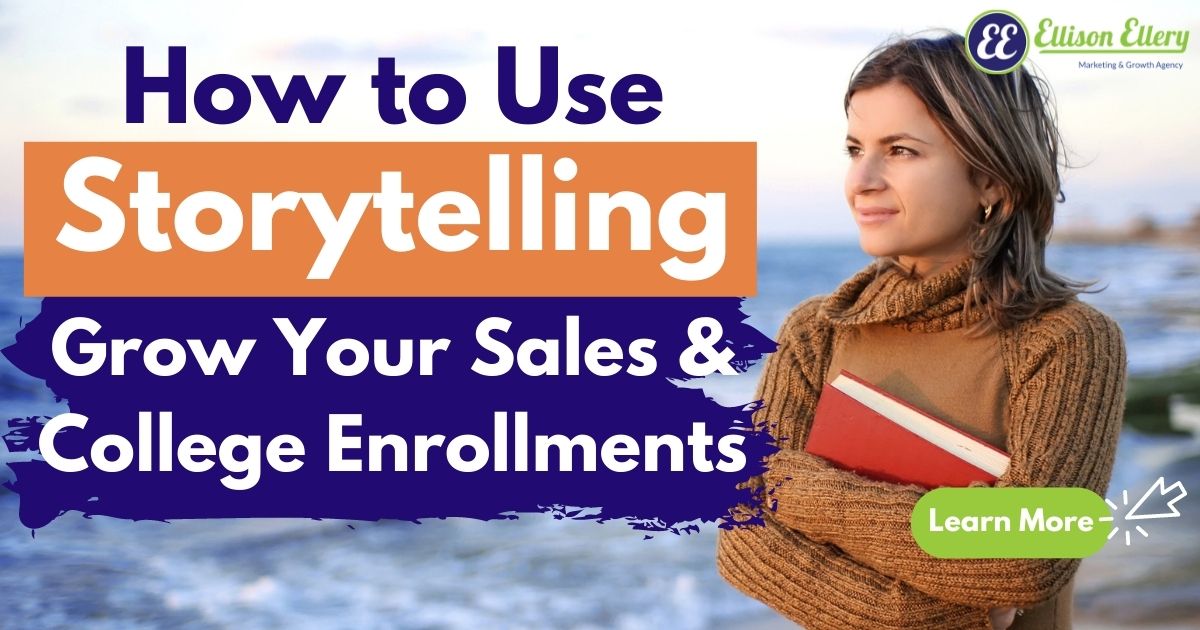 The strongest stories tap into people's emotions, genuinely connecting with them, and helping them believe in a business and what it stands for.
TELL A GREAT STORY. Storytelling is not intended to be a "selling" tool; it's a method of building strong relationships with people and a thriving community of loyalists over time. YOUR MISSION MATTERS!
According to Debbie Williams of CMI, "For a brand story to work, it must go beyond a brand's products and services. You have to create something that they [members of your audience] want to be a part of and show that you really 'get' who they are and what they need."
Do you have a story to tell? Of course, you do! The challenging part is figuring out how to frame your story and tell it in a way that means something to your audience. This article breaks down the elements you need to include to create a great story and shares some amazing examples below. Get inspired! We can't wait to see what stories you share with us.
Storytelling will help your brand cut through the clutter and connect with humans on a one-to-one level. All types of businesses and non-profits need to weave their story into all that they do.
Find out how to articulate your compelling story and share it in a meaningful way… AND when done well, storytelling can do wonders for a business, university or non-profit.

How are your

marketing

efforts contributing to your company's growth?
Schedule a brief discovery call to receive a complimentary consultation for your business.
Here are Tips on How to Get Started with Brand Storytelling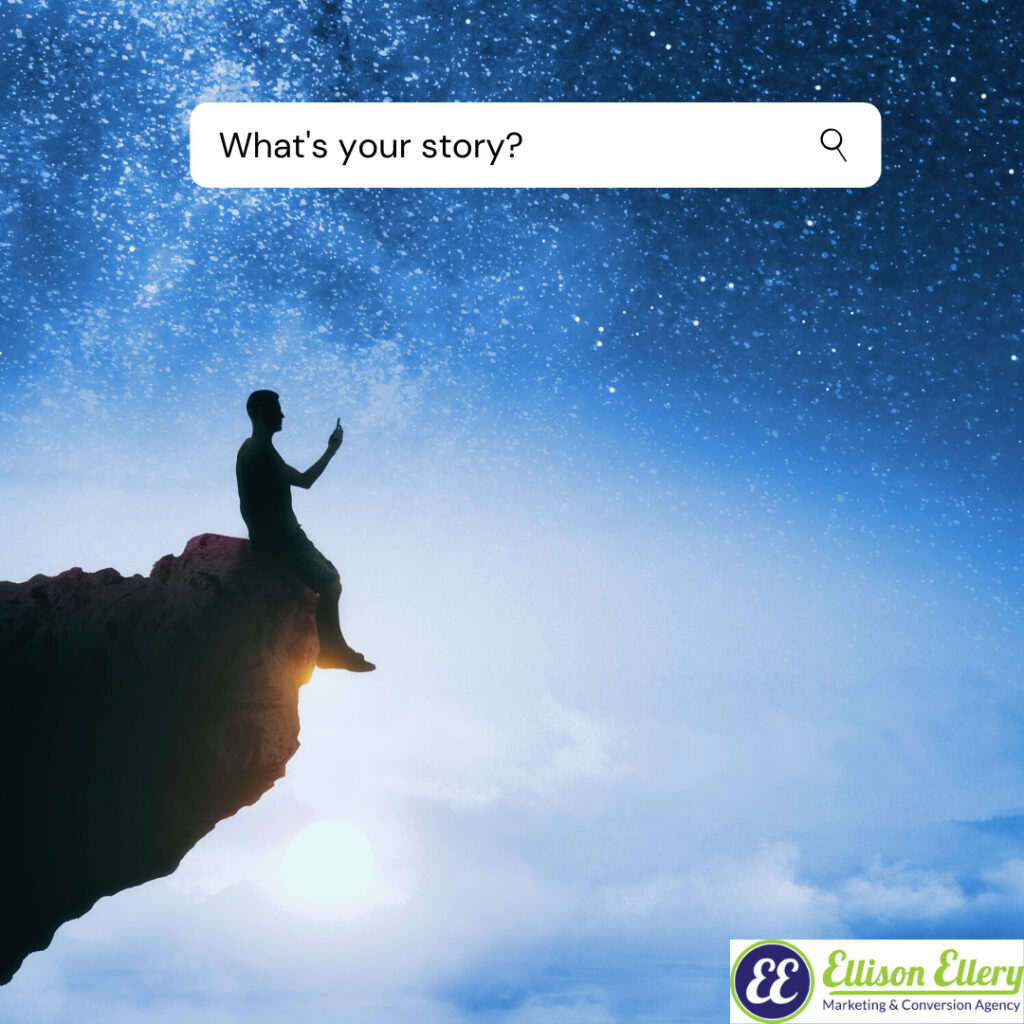 An important principle of storytelling is that when telling a story in the first person, meaning you're talking about yourself, you want to take the listener on the same emotional journey that you experienced. You want to weave in pauses so your listener can absorb what you said.
Many times when companies are creating brand stories, they are quick to gloss over the intricacies of the story and tell the listener what the founder learned, and then quickly pivot to selling the product or service.
Don't give in to this temptation.
Slow it down and you take people on the same winding journey that you went on or your company went on. You want your story to connect with your listener or viewer.
As you watch these videos below, remember it's important that every story needs a near-constant element of mystery to keep the listener engaged. You need to constantly raise questions in the listener's mind. Each time you answer one, a new one needs to pop up if you're going to keep someone's attention.
Do you know the purpose of your story?
What do you want someone to feel?
Here Are 6 Questions To Draw Out Good Stories
What's your reason for being?
What's your history?
Who are your main characters?
What's your corporate mission?
How have you failed?
Where are your gaps?
Newsletter Sign up!
Get our best content on digital marketing in your inbox 2 times a month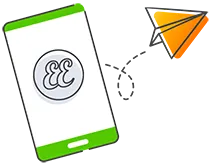 Once you have a sense of your story plot, make sure it checks off these other necessary elements to help you draft your compelling story.
Does Your Story Pull on the Heart Strings?
Have more faces than facts.
Spark your memory.
Combine head and heart.
Give context.
Empower people to take action.
Watch this Video for More Brand Storytelling Tips
Tell Your Brand Story By Text Message and Email
It is incredibly important to bring the stories to your audience instead of expecting them to find you. It's not enough to put your video on YouTube and expect people to see it.
Consider using a communication cadence to tell your story that includes text messages, emails, and website elements? Text message is a powerful tool since 98% of people who receive a text message read it within minutes of receiving it.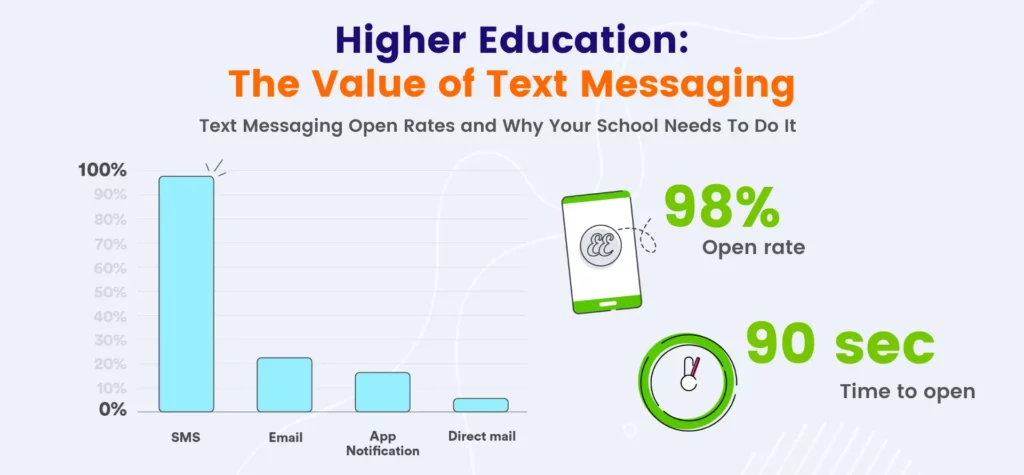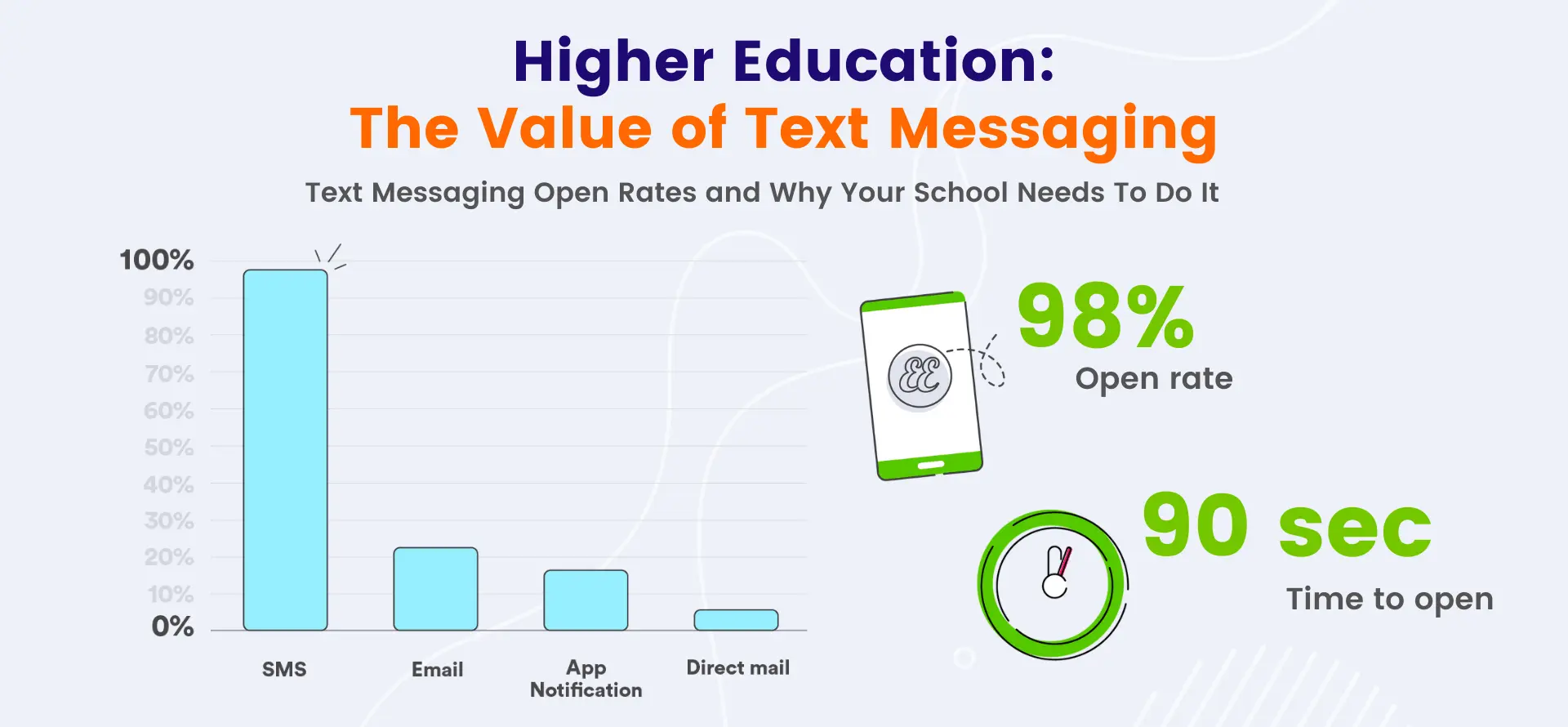 What if you sent a video featuring a compelling story or a gif about your brand? This is a commercial 98% of your audience will see!
Send each prospective client or prospective student a storytelling video. Some text messaging platforms let you send videos as MMS, and others will allow you to send links to your video. Do not send people to YouTube to watch your video. Send them to your website. You don't want people going to YouTube where they may decide to watch videos about cats or Warren Buffet's top 10 investment tips.
Where you place your video on your website matters. Be sure the page where this storytelling video sits, allows people to further engage in your brand. What is the next thing you want someone to do after they have watched your video?
Every Business Needs Powerful Storytelling to Grow
Ask yourself:
What do you want to be remembered for? It's not enough to have a quality product or service, you need to know how to talk about it in a way that differentiates you from the crowd. IN A SEA OF SAMENESS, BE UNFORGETTABLE.
Use your story to create a deep emotional connection:
Start conversations, ask for engagement (no strings attached), involve your audience in what you do as a business. THEY WILL BECOME ADVOCATES FOR YEARS TO COME.
Start conversations
Ask for engagement (no strings attached)
Get people talking
Newsletter Sign up!
Get our best content on digital marketing in your inbox 2 times a month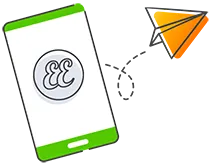 Does your brand have a soul? Show your customers that you care even if it means (gasp!) slowing down or doing things differently. THESE ARE THE BRANDS THAT STAND OUT AND TURN INTO A LEGACY.
Create an effective story that pulls in audiences and inspires them to take action.
ARE YOU BUILDING YOUR STORIES THE RIGHT WAY? Contact us to talk through strategies on how to improve your storytelling and start building brand evangelists and generate more referrals.
For a Brand Story to Work, It Must Go Beyond its Products and Services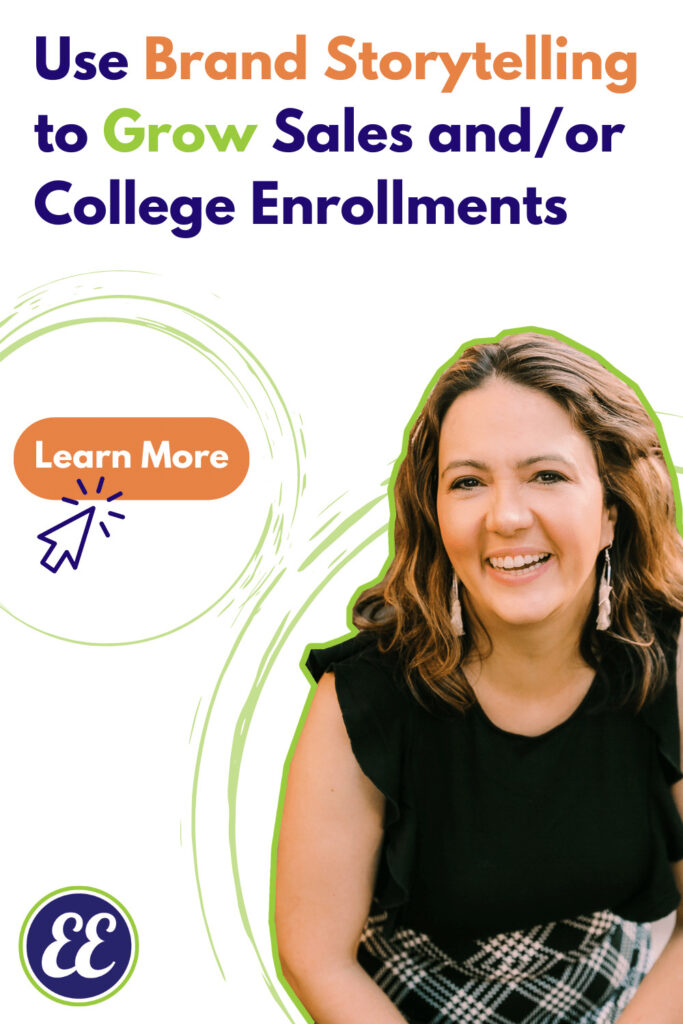 Here are Some Epic Examples of Brand Storytelling
Texas Tech University: From here, it's possible.
Over 15 years ago, Texas Tech University unveiled a new tagline, "From Here, It's Possible™." Since its release, Texas Tech has embraced this new identity and encourages all past, current, and future Red Raiders to adopt the call to action and truly believe anything is possible. Their new anthem video interprets this tagline visually to inspire the next generation to pursue their dreams at Texas Tech.
University of Phoenix: Discover Your Wings
Tears. I've watched this video 20+ times and each time it pulls on my heartstrings. I am a mom. I'm a working mom. I want better for my family and I can see myself in this commercial. This is storytelling in its most honest state. The son is telling us a story of his mom and we see the mom's determination and grit.
Guinness: A St. Patrick's Day Message
Check out how Guinness shares its history with us, while weaving it into the present and being relevant with Covid.
Nature Valley Three Generations
I dare you not to tear up on this one!
Ben & Jerry's: Company Mission Video
Ben & Jerry leads with their mission. Ben & Jerry operates on a three-part mission that aims to create linked prosperity for everyone that's connected to our business: suppliers, employees, farmers, franchisees, customers, and neighbors alike.
GoPro: HERO9 BLACK MILLION DOLLAR CHALLENGE IS HERE
GoPro is a genius! They create a challenge to encourage their customers to share their best footage with GoPro to enter this challenge. Think of all the buzz this challenge created, and all the amazing footage GoPro didn't have to pay for other than to payout the contest winner. The awareness multiple on this must have been amazing. Check out this GoPro case study and a brand spot light on how GoPro Fuels loyalty with UC.
Ferris State University 2019 Commercial (Anthem) – Ferris Forward
Here is another great example of storytelling. Ferris State University did a great job. Great brand storytelling in Higher Ed is especially important when students cannot as freely visit a campus for a tour. Plus, so many students pick campuses based on if the campus culture has the right fit for them. What if the student didn't have a great tour, or something was off that day? These types of videos can help tell your college story the way you want to tell it.
Use storytelling to convey your culture, what makes your college unique? Be sure you share this in the enrollment process. Don't just put these types of videos on YouTube or other social platforms and hope prospective students stumble upon them. Include these storytelling videos as a part of your lead nurturing strategy.
UCLA: Holiday Wishes Full of Light
Yeti Presents: Lean Against the Wind
Yeti is a master storyteller. They are putting a lot of money behind the idea that stories sell. Yeti has 129,000 subscribers and millions of views. Yeti case study. Check out this article on how Yeti made themselves bad review proof. How can that be? Read the article to find out how to do it.
How Charity Water Uses Storytelling to Get Millions in Donations
Tyler Riewer, brand content lead for Charity Water, believes that capturing the impact of the organization's work makes their mission hopeful rather than overwhelming. When Scott Harrison set out to create his non-profit, he aimed to do something different. Here's how he reinvented the concept of charity for a new generation.
"Data and numbers help us gain understanding. What data doesn't do is drive behavior, engagement, and reaction — to create change, empower people to take action, and lift up communities. Feelings hold this power, says Scott Harrison, founder and CEO of charity: water, a non-profit organization bringing clean and safe drinking water to people in developing countries." from Megan Boley's article.
So… What's Your Story?
I get it. Sometimes it's hard to see what's so extraordinary about your story from close up. Your challenges can seem mundane or embarrassing, but it's the universality of our struggles that captures attention. Being normal is actually really exciting! You just have to hone in on what makes your brand unique, then tell the story of how you overcame your struggles and became who you are now.
Need help? Let us know!
Contact us today to discuss how we can incorporate storytelling into your enrollment process or sales process.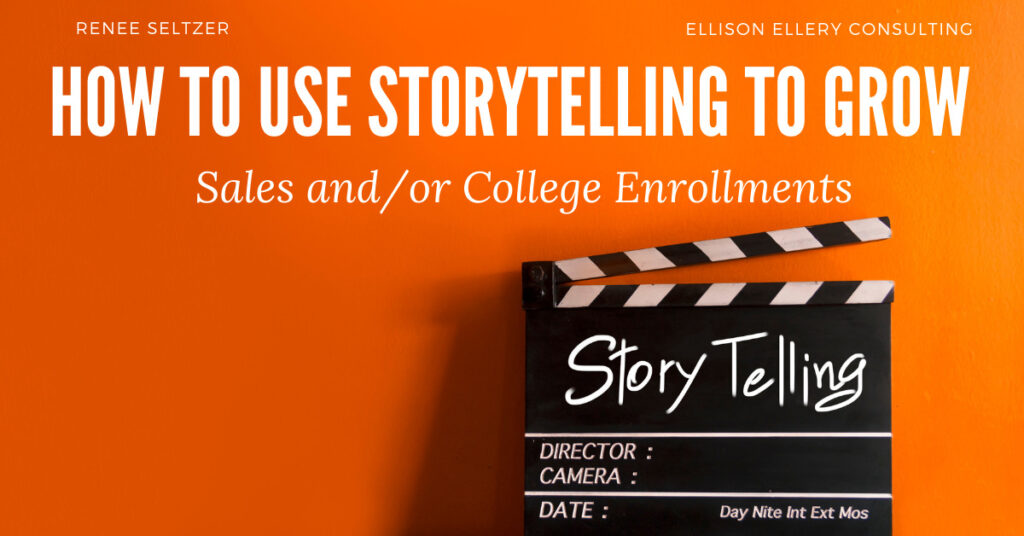 How are your

marketing

efforts contributing to your company's growth?
Schedule a brief discovery call to receive a complimentary consultation for your business.