Email Marketing & Lead Nurturing
Our Focus is on Driving Your College More Enrollments
Let us create a set of high performing lead nurturing campaigns to target new inquiries, or a set of lead nurturing communications to target older leads to try to get more of them to convert into students. Let's shake the tree to see if we can get more enrollments from the inquiries you have already generated or from those applications that did not persist. This is pure revenue since you've already spent the fund to drive these abandoned inquiries.
Why Your School Needs Lead Nurturing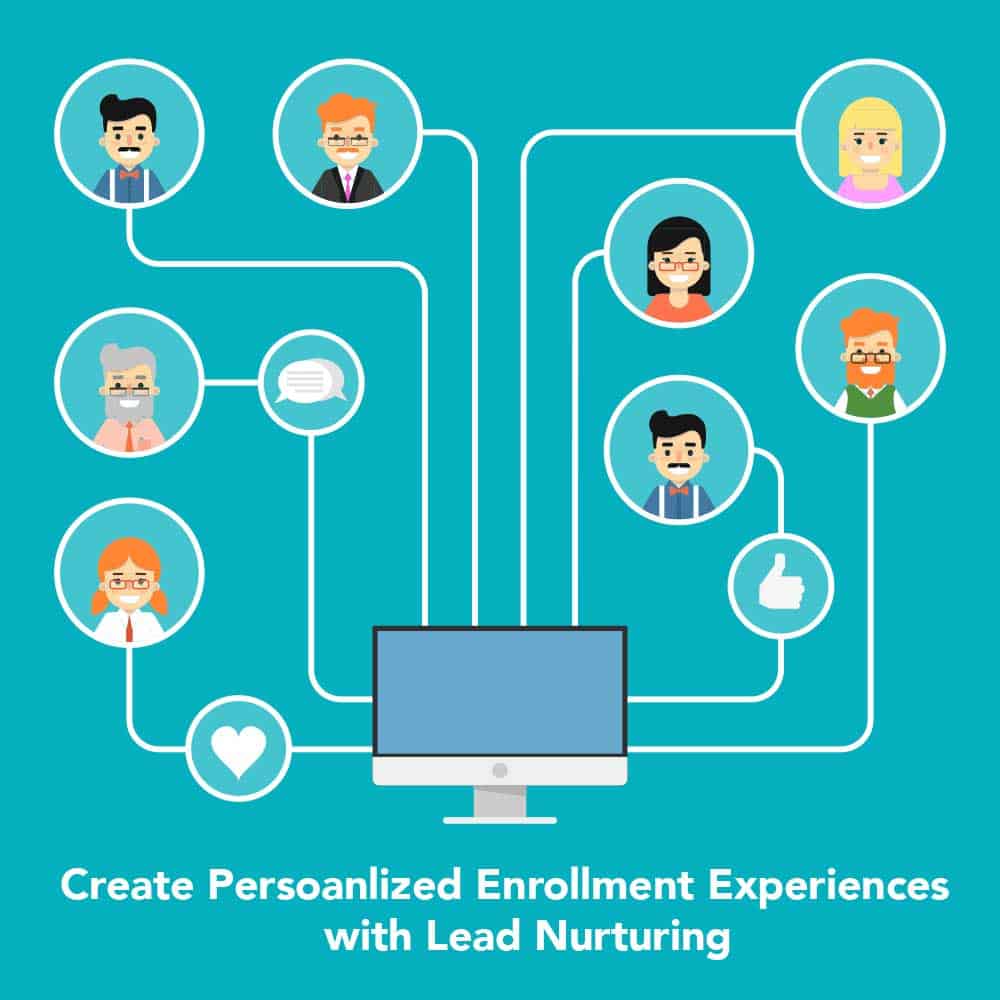 Colleges need a lead nurturing process desperately because not all prospective students are sold on the idea of coming to your school. That's your opportunity! 
Whether you are an Ivy League college or a private college, you still have competition and you do not enroll 100% of your prospective students. 
Let's tip the scale more in your favor by building value for your institution, telling your unique brand story while offering a consistent brand experience and a consistent brand message. 
The secret sauce is knowing what to say and when to get people to re-engage in the enrollment process. Let us help. 
We will help you with:
Strategy (what do you want to achieve? and, how best to achieve it)
Sequence (identify the right communication sequence)
Content Strategy (what should be communicated)
Creative Design
Execution (how to best deliver these communications including email, text, and/or phone calls)
Metrics and Tracking (how to track results and iterate to keep improving)
We are a one-stop-shop for all of your email marketing and lead nurturing needs. 
Want To Boost Your Sales?
We help to identify friction points in your marketing and sales process to create better experiences for prospective buyers. And we delight them, turning them into brand evangelists.
Our Goal is to Use Your Own Assets Already Created 
We will go through your assets and see what we can use in your communication sequence to tell your college's unique story to help differentiate your college experience from your competitors. We don't want to re-create the wheel. We will review your different assets from your social media accounts, YouTube, website, and flyers to identify the creative assets we can re-use in your lead nurturing efforts. Our goal is to drastically improve your yield, not drive up costs by pouring money into new creative. 
Check Out These Stats to See Why Your College NEEDS to Do
More Lead Nurturing
These stats summarize many different industries, so they are not specific to just higher education. We should see similar results in Higher Education. 
Relevant emails delivered through marketing automation drive 18 times more revenue than email blasts. With Ynot can do both! —Jupiter Research

Nurtured leads produce, on average, 20% increase in sales opportunities versus non-nurtured leads. ––Demand Gen Report

Companies that excel at lead nurturing generate 50% more sales-ready leads at 33% lower cost. ––Forrester Research

Let's Schedule a Consultation to Discuss:
Why colleges should consider adjusting their enrollment strategy to include lead nurturing, drip campaigns, SMS/MMS, use how to use a phone dialer to grow enrollments?
The importance of creating a website experience and follow-up automation.
How to use technology to improve your enrollment experience?
Find out if speed-to-lead is still important.
How to use technology to create a personalized experience?
How technology can help you differentiate your college and tell your brand story?
There is a Time to Plant and a Time to Reap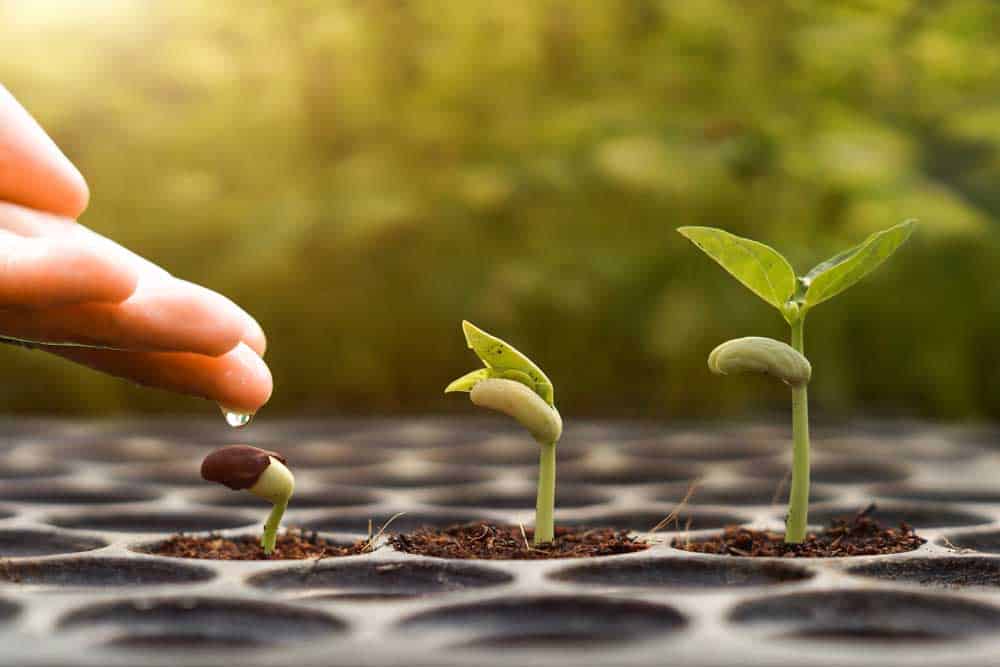 In order to create a great lead nurturing experience, we will leverage technology to create your enrollment communications sequence using what is called marketing and enrollment automation.  
Marketing Automation is an amazing way to streamline the enrollment process and create operational efficiencies, while also engaging in meaningful dialogues consistently. 
Through Marketing and Enrollment automation your prospective students will feel they are getting a custom enrollment experience. Your school will be able to better build value, tell its unique story, and differentiate from other schools through a set of lead nurturing trigger communications.  
The beauty is after the sequence and communications are created, we can work with your team to set them in motion by a CRM and the system does the rest. Each time a new inquiry comes into the system, the CRM will send out the sequence we establish automatically. Say good-bye to the days of human error and say hello to providing an epic enrollment experience. So, every new lead that fills out your information request form will be put on a marketing automation track, and once that lead ages out, it can be placed on a lead nurturing track.
We will help you create a communication sequence that will inspire students to fall in love with your school throughout their enrollment process and we can apply similar tactics to help get more students to re-enroll. 
Works for Retention Campaigns Too
We can also help your school create a retention communication sequence which can be a mix of emails, texts, and phone calls.
Let's start improving your retention numbers and reducing Summer Melt too. 
I will help you leverage technology to make this efficient and easy to maintain after set-up.
If you have a system you love, great, we will work with your system. If you need a system, we will help you source a CRM system that fits your needs and budget. We will be able to help you evaluate your needs today and as you scale into the future. 
Lead Nurturing Starts on Your Website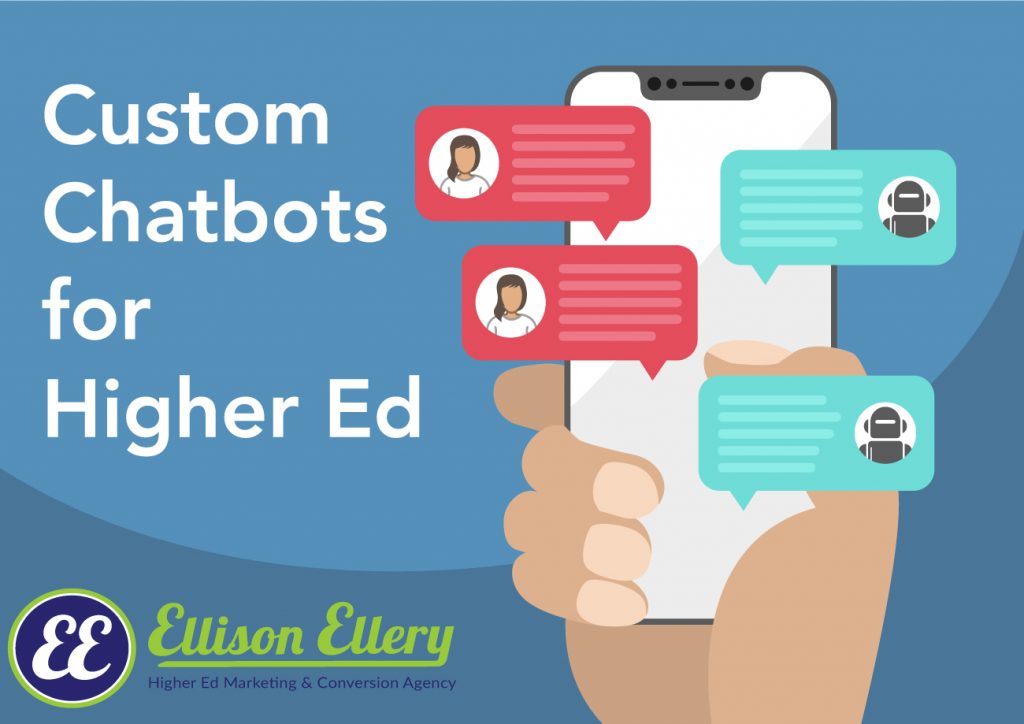 As a first step, your college needs to get your website visitor to fill out an inquiry for more information. This is the start of your relationship building. We offer Website Conversion Optimization. We help colleges do a much better job encouraging their website visitors and social media followers to become an inquiry. Consider adding a Website Chatbot to drive up inquiries. Your Bot will work 24 hours a day, 7 days a week! 
Once you get the prospective student to inquire, that is where the marketing and enrollment automation kick-in. Then your school can use automation to get leads (college inquiries) more enrollment ready.  
The recent data around the effectiveness of SMS/MMS marketing compared to email marketing is extraordinary.
Text Messaging needs to be a BIG part of your lead nurturing strategy. And, yes, text messages consistently have a 98% open rate. Why not send videos and images along with just your plain text messages? Check out the blog post to get more examples of MMS.
Recent research shows that mobile messaging drives 10x more revenue than email per message and email marketing performance has dropped 47% over the past 5 years!
When you think about it, it seems to make sense though. Most inboxes are flooded with email campaigns and marketing material that is often overlooked and ignored. However, a text message is different.
Let's talk about Website Chatbots too! And, Social Media Chatbots and AutoResponders. 
Let's schedule a consultation to discuss why your college should consider adjusting its enrollment strategy to include lead nurturing, drip campaigns, SMS/MMS, Chatbots, and how to use a phone dialer to grow enrollments?
Let Us Help Your College Set-Up a Lead Nurturing Strategy that Drives Enrollment Growth