As a professional in the ever-changing higher education industry, it isn't always easy to stay up to date with the latest innovations and trends while also staying on top of your own responsibilities.
Podcasts are a convenient way to learn more about a specific topic without having to dedicate time to do so. You could be working on a project, driving to work, or doing some chores around the house all while broadening your horizons and learning from experts around the world.
That's why we've created this list of the top higher education podcasts!
Whether you're a seasoned education expert, a higher ed marketing professional, or a student interested in learning the ins and outs of higher education, these podcasts are sure to pique your interest and keep you up to date with all the latest industry headlines.
*The podcasts in this list are not ranked and do not appear in any specific order*
1. Enrollify with Zach Busekrus

Enrollify is a podcast created by Zach Busekrus of the Direct Development marketing agency. As a veteran of B2B and B2C marketing, Busekrus's intent is to help enrollment managers in higher education reach the widest audience possible.
By providing ready access to informative blogs and firsthand accounts by experts in the field, Enrollify helps to maximize yield and retention rates – especially in the wake of tighter budgets and decreasing staff within some institutions.
Enrollify uploads regularly throughout the week and features a slew of industry professionals as guests on the show.

You can reach out to their email to learn more about how you can become a featured contributor on Enrollify!
The Key with Inside Higher Ed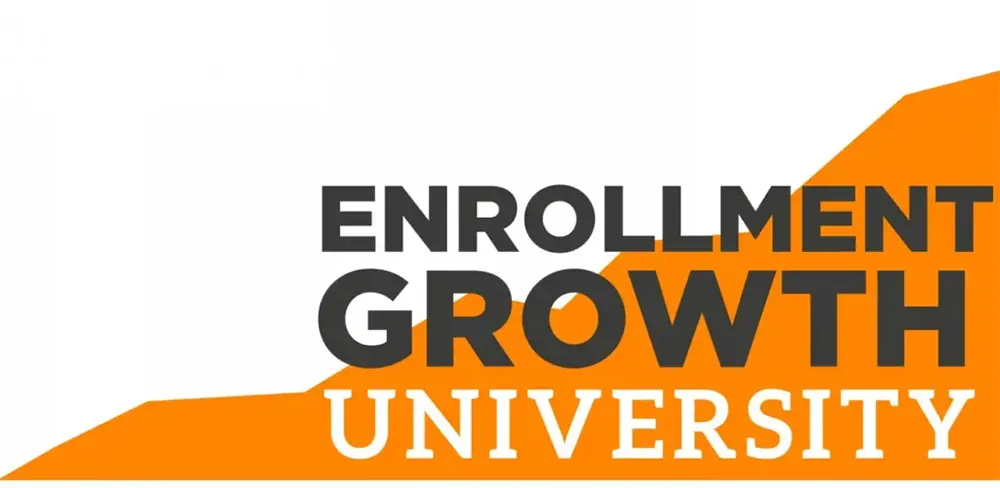 Inside Higher Ed is one of the industry's premier sources of news and analysis, and its resident podcast The Key is one of its many avenues for assisting and informing the community of higher education.
Hosted by Inside Higher Ed Editor Doug Lederman, The Key lays its focus on analyzing data and trends surrounding higher learning institutions. Topics range from enrollment statistics to the influence of university degrees within the job market and are explored with the help of weekly guest hosts from around the country.
Alongside The Key, Inside Higher Ed hosts several other podcasts including:
University Innovation Alliance: a conversational broadcast featuring insights from college presidents and chancellors
Academic Minute: a classroom-based podcast hosted by college professors
The Pulse: a monthly technology podcast hosted by Rodney B. Murray
For those interested in featuring in any of the above podcasts, you can contact Inside Higher Ed directly through the email address editor@insidehighered.com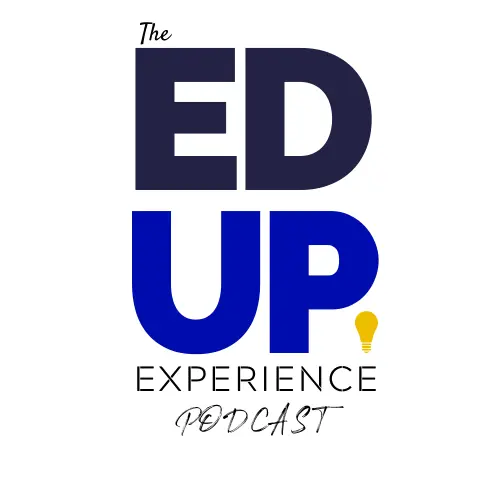 EdUP Experience is a general higher ed podcast that focuses on the business end of education, featuring guests such as university presidents, entrepreneurs, and venture capitalists.
Headed by Dr. Joe Sallustio and produced by Elvin Freytes, EdUP Experience represents a collective 40 years of higher ed experience and hosts interviews with experts in fields like edtech and marketing.
EdUP Experience covers a wide berth of topics that can be easily navigated through the site's helpful keyword search system.
The show is extremely active and frequently uploads multiple episodes per week. For information on how to join the podcast as a contributor, check out the site's contact page.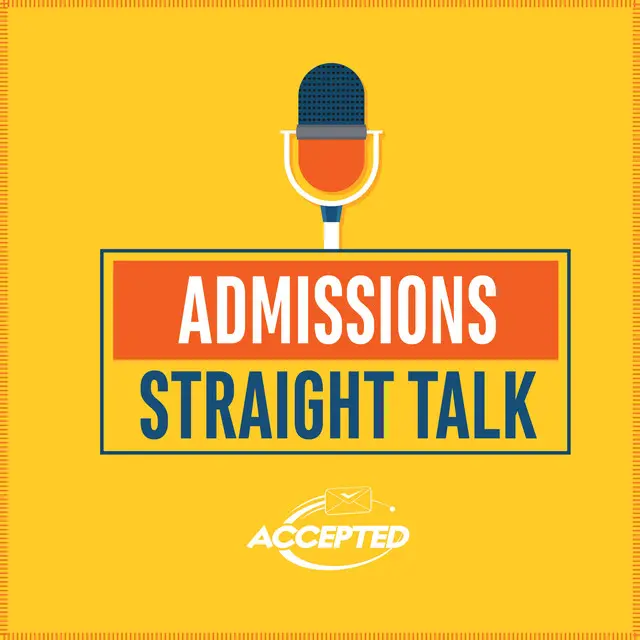 Linda Abraham, lead Admissions Consultant at Accepted.com, hosts Admissions Straight Talk with the primary goal of discussing the admissions processes for medical school, MBA, and similar graduate programs.
In this podcast aimed toward prospective applicants, Ms. Abraham analyzes the ever-changing world of admissions and digs into the various niches and obstacles associated with applying to higher education.
Featuring interviews with guests like Forte Foundation CEO Elissa Sangster and Dr. Jacob Ufberg, Associate Dean of Admissions at the Lewis Katz School of Medicine, Admissions Straight Talk is a highly structured and informative podcast that has recently celebrated its 10-year broadcast anniversary!
For more information about the podcast, or to contact Ms. Abraham about featuring in an interview, contact Accepted.com using the email address support@accepted.com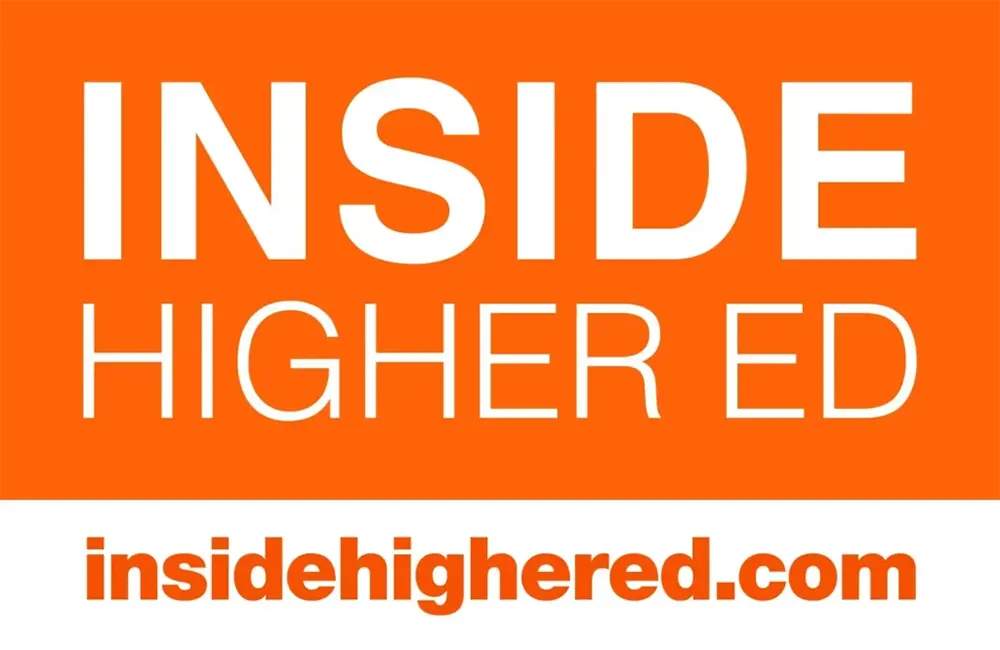 Enrollment Growth University is a podcast geared toward discussing growth strategies for enrollment in universities, featuring interviews from various higher education institutions.
Topics covered can vary but focus primarily on subjects like enrollment management, adult student recruitment, online learning, and student retention.
The podcast updates weekly and features multiple returning guests who not only share their personal insight on enrollment solutions, but also discuss their individual experiences with implementing such strategies in their institutions.

To contact Enrollment Growth University regarding topic recommendations or guest feature opportunities, email podcast@helixeducation.com.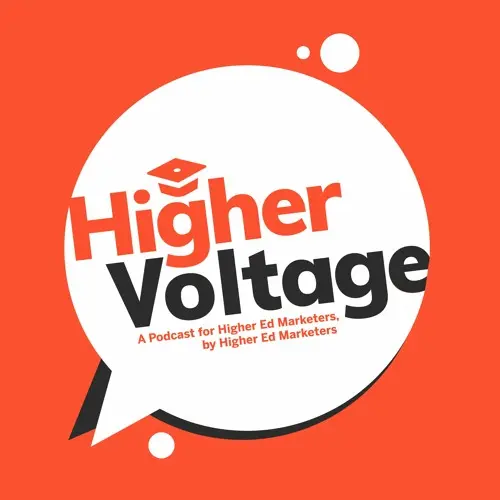 Higher Voltage is a periodical podcast hosted by voltedu.com. In keeping with the site's focus on higher ed marketing, Higher Voltage aims to dissect the marketing climate within higher education and determine how best to influence target audiences.
The podcast focuses heavily on the individual stories of education marketers – including beliefs, successes, and failures. This, they believe, will "raise the level of the marketing game across the entirety of higher education".
Kevin Tyler – along with his many guest hosts – covers topics pertinent to higher ed demographics, and picks apart difficult subjects like marketing religiously affiliated institutions or increasing diversity among graduates.

To inquire about a role as a guest host on the Higher Voltage podcast, visit their contact page.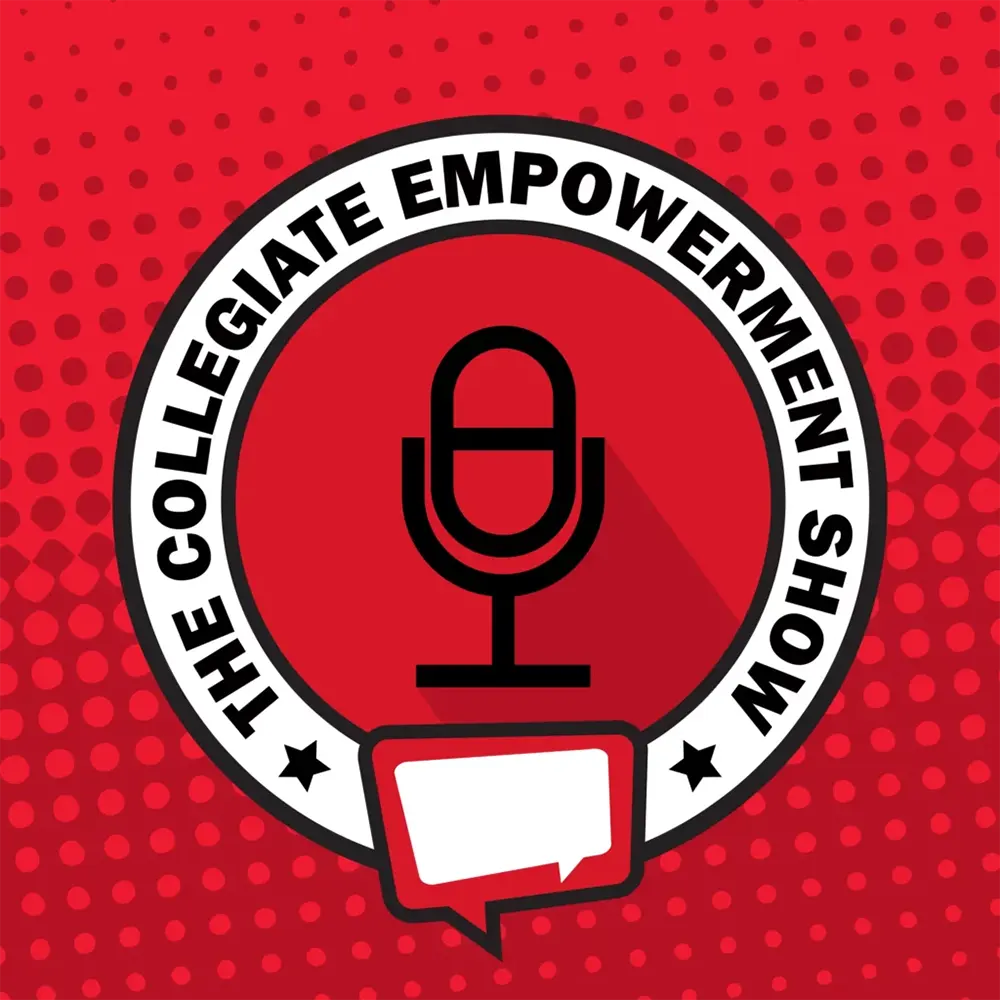 The proprietary podcast of Collegiate-Empowerment.org, the Collegiate Empowerment Show is a podcast rooted in, as it states, "the 7 R's of 21st-Century Higher Education"
Recruitment
Retention
Revenue Generation
Research
Risk Mitigation
ROI
Reinvention
Hosts Tony D'Angelo and Alix Cohler work together to bring industry executives and entrepreneurs the newest and most vital information from around the higher ed circuit.
With a focus on helping educational professionals maximize their financial strategy, the Collegiate Empowerment Show invites guests from all facets of higher education to share their thoughts, innovations, and tools each week.

If you're interested in sharing your thoughts with the Collegiate Empowerment Show, you can contact their team using this email address info@collegiate-empowerment.org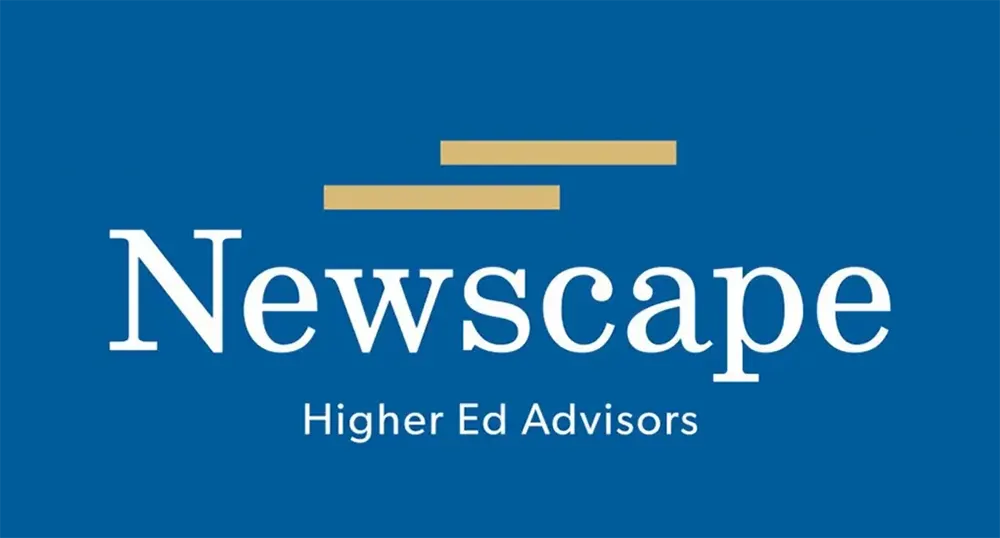 The Newscape Higher Ed Podcast is a bimonthly podcast founded by veteran educators Dr. Don Betz and Mark Stansberry, who between them share 85 years of experience in the field of higher education.
The podcast is dedicated to helping advise educational leaders, and its episodes focus on discussing ways in which universities can remain relevant and self-governing in order to better serve their faculty and students.
The hosts regularly converse with prominent figures in both university management and marketing strategy – as with their episode featuring Phil Rice, CEO of Align Strategies.
For information about advertising or featuring on the Newscape Higher Ed Podcast, you can email the website at info@newscape.us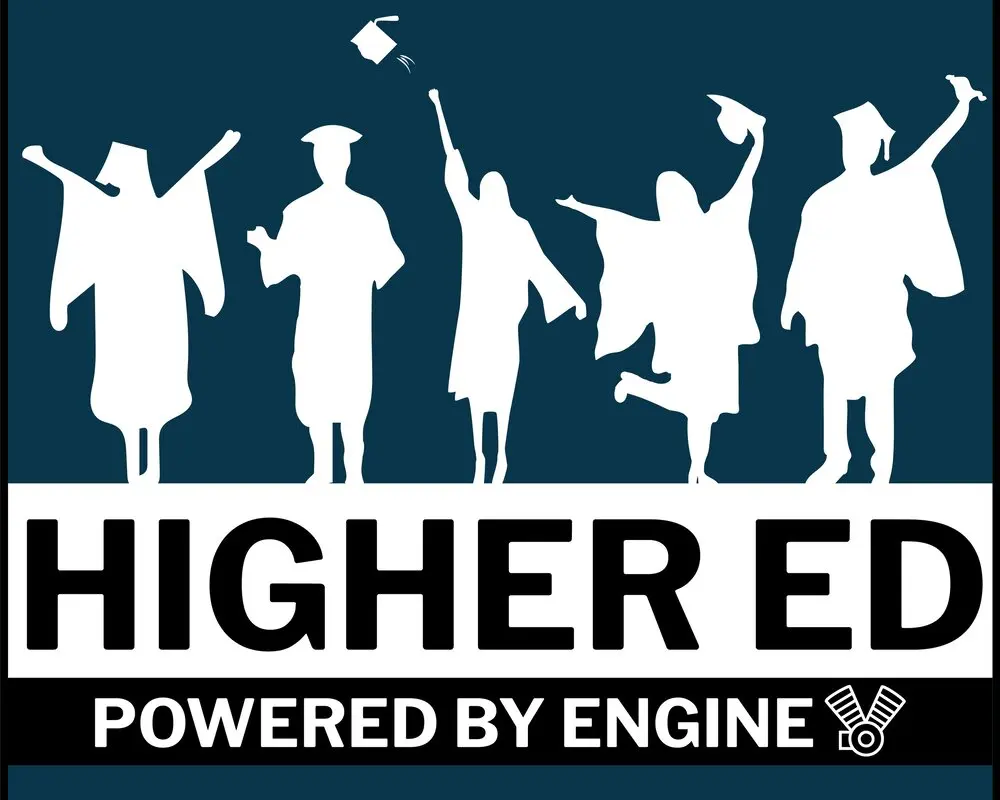 The HigherEd Podcast is a project founded by Engine – a marketing firm focused primarily on education and healthcare. Host Kamaar Dejarnette offers his perspective as an admissions professional and discusses solutions to problems related to student acquisition and marketing.
By inviting experts from around the country to offer insights and answer pressing questions, the podcast aims to tackle the challenges presented by the modern educational landscape.
Guests have included admissions and marketing expert Jean Norris, and former Regional Director at Park University, Amber Tolbert.
If you're interested in contacting the site regarding their podcast, simply fill out their contact form.
10. Higher EdTech with Tim VanNorman & Brent Warner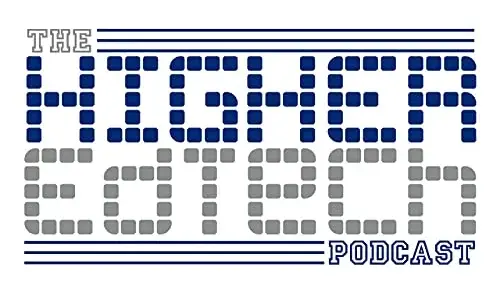 Higher EdTech is a podcast designed to inform university leaders and educators alike about the most effective ways to implement technology in their institutions.
The podcast, hosted by Instructional Technologist Tim VanNorman and ESL Professor Brent Warner, covers topics such as university management and video conference integration in the classroom.
The growing need for technological innovation in higher ed is a point of vital discussion, and Higher EdTech brings in perspectives from across the educational sphere to weigh in on the changing climate of education and enrollment at the university level.

To get in touch with the hosts about featuring as a guest or to recommend topics for future episodes, visit their website's contact page.