After a tumultuous 2020 and a fractionally better 2021, you might feel like 2022 is the year your school will finally get back on its feet. 
While 2022 is looking promising in regards to the amount of students ready to enroll, now is not the time to feel comfortable in your marketing strategy. Students (and, frankly, the world) have changed too much for you to keep doing the same old things! 
Think: new year, new you(niversity). 
If you're struggling to keep up with all the trends, no worries. We've got you covered. 
In this post, we're sharing the top 8 college marketing trends you need to know in 2022 and how your college can start taking advantage of them. 
Why Should You Care About College Marketing Trends in 2022?
The enrollment journey has become increasingly complicated and frustrating for prospective students to navigate. 
The combination of difficult website experiences, unclear messaging, and hard-to-find enrollment information is enough to make any prospective student throw their hands in the air and call it quits with your school. 
Your goal for 2022? Work on removing the hurdles in your enrollment process. Make it easier to enroll at your university!
Your school will need to lean further into digital transformation than ever before via flexible, nimble models without silos — collaboration is key in developing an effective digital transformation plan. 
We're expecting to see new waves of innovation and experimentation among many universities as they recalibrate their relationships with prospective students by:
Crafting new experiences 
Implementing targeting methods 
Ensuring hassle-free enrollment journeys. 
Brands that create meaningful, authentic engagements with prospective + current students will achieve lasting connections with their students, alumni, and donors.
So, what do you say? Are you up to the challenge? 
Let's dig into the college marketing trends your school needs to investigate in 2022. 
1. Rising Media Costs: Start Tracking Everything
Media costs will continue to go up in 2022. Why?
As more and more universities adapt to the modern market by creating online degree programs, higher levels of competition are driving prices up on advertising platforms like Facebook.
The problem is exacerbated by the fact that higher ed institutions aren't the only ones flocking to these online advertising hubs — the digital transformation is happening across industries, from B2B to e-commerce.
So, it's imperative your school starts tracking your marketing spending and other activities more closely. 
Specifically, start tracking your spend on: 
Cost-per-inquiry 
Cost-per-application
Cost-per-start
Cost-per-retained student
It's also important to take a closer look at your departments, specifically Enrollment and Financial Aid. If any of your departments are causing unnecessary hurdles, you risk losing prospective students' tuition dollars. 
For Enrollment, take a closer look at your staff's outbound efforts (phone calls, talk time, results) to see how well they are engaging with prospective students and moving them along the enrollment process.
Since Financial Aid can also be a huge hurdle for many prospective students, you also need to track how many people go into Financial Aid and how many come out. 
Invest in Better Marketing Tracking: Attribution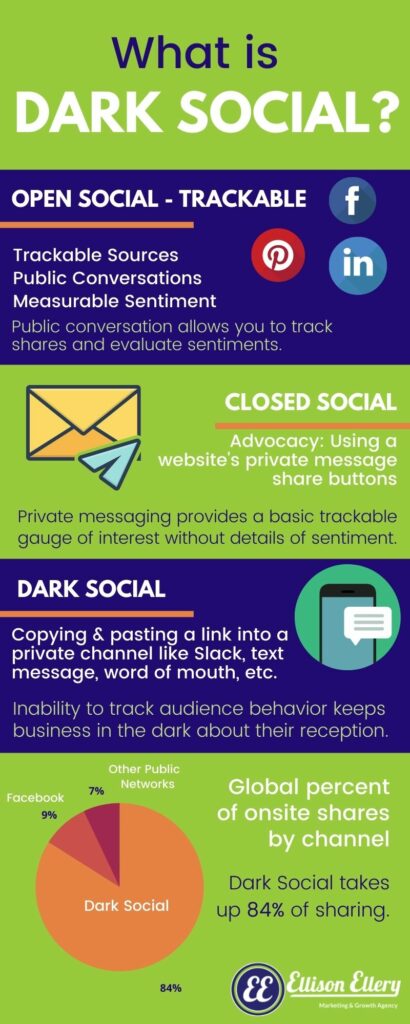 First off: what's attribution?
Attribution means assessing the value or ROI of the channels you're using to connect with prospective students (e.g. social media, ads, email marketing, etc.). 
For example, you may be running display ads and those ads are helping to drive you more brand awareness, so you need to attribute some of your organic brand searches to the amount you spend on display ads.
The same is true when your brand does more thought leadership. While someone may not click from your thought leadership post on LinkedIn or a steller video on YouTube, this person may still have been impacted by it and will later come back to your brand to request information or he or she may do a branded search later for you.
Why go through the extra steps to set up attribution?
If you don't institute better marketing tracking and attribution then you run the risk of turning off channels and stopping marketing tactics that are driving you new enrollments or making other channels more effective.
There is a whole classification of marketing called dark social.
The term "dark social" is kicked around every so often by marketers. But what is dark social, how does it affect your brand, and how you can measure it?
Not every piece of marketing or communications can be attributed.
According to studies, as much as 84% of brand shares are made without a brand being able to track and attribute where they came from.
For example, if someone asks for a recommendation or referral through text message, word of mouth, Slack, Facebook, LinkedIn message, Facebook closed parent groups, these types of communications can't be tracked by a brand.
Think of how many times parents ask each other questions about which college is right for them, how can your college or university increase awareness so it can be in the consideration set?
Look into third-party attribution tracking companies that can help you better track your results down the funnel, but know that a large percentage of word-of-mouth conversations are not able to be attributed, but are valuable.  
Here are a few attribution companies to get you started: 
Marketing that can be valuable for your growth, but historically difficult to attribute an ROI to:
Communities & Groups (Slack groups/channels, Facebook groups, Discord, Reddit, etc.)
Content Platforms (Podcast, Spotify, YouTube, etc.)
Social Platforms (LinkedIn, Instagram, Reddit, etc.)
Direct Word of Mouth (DMs, text messages, Zoom calls, school counselors, etc.)
Branding & Storytelling
Working with Influencers and Content Creators
3rd Party Events & Meetups (Campus tours, school visits, etc.)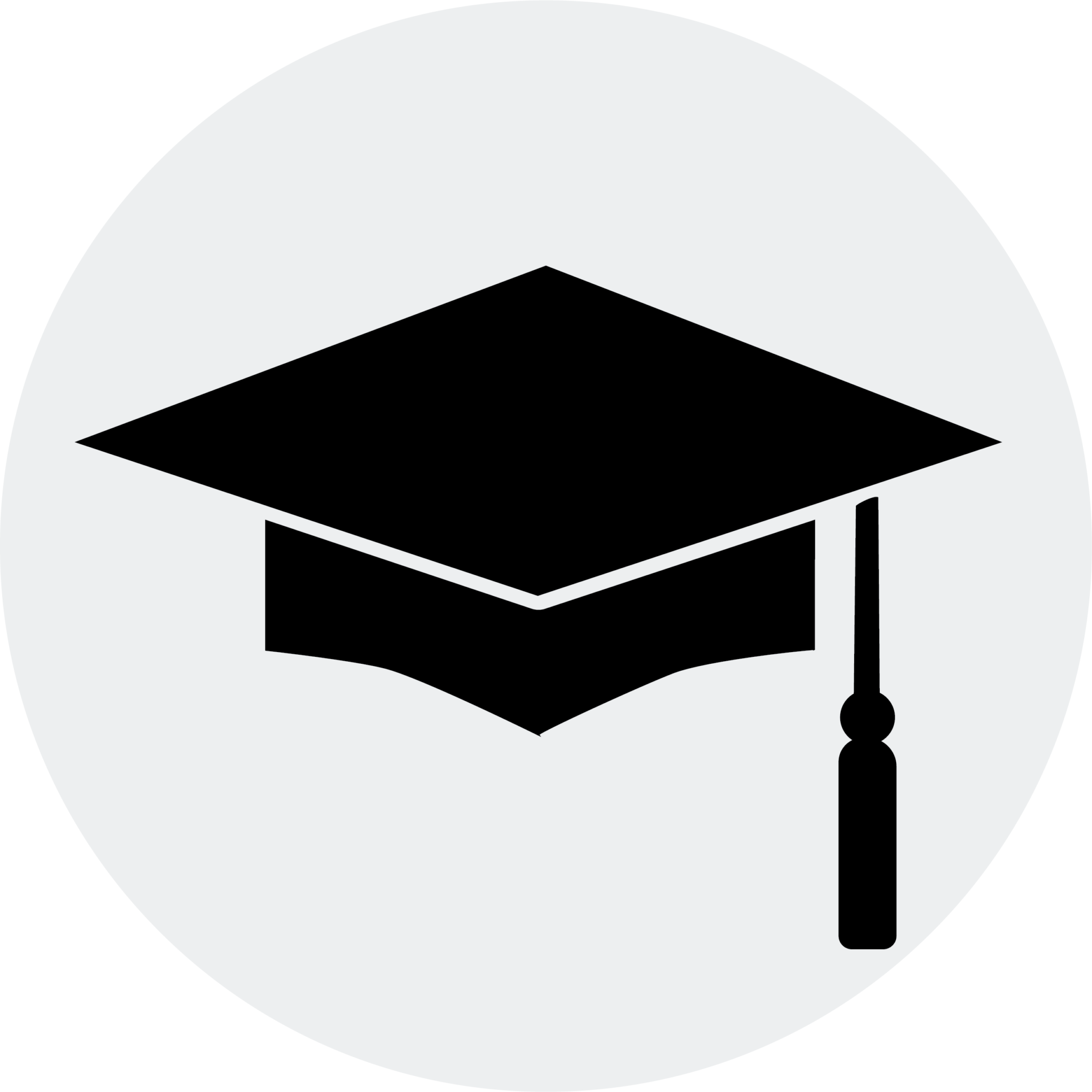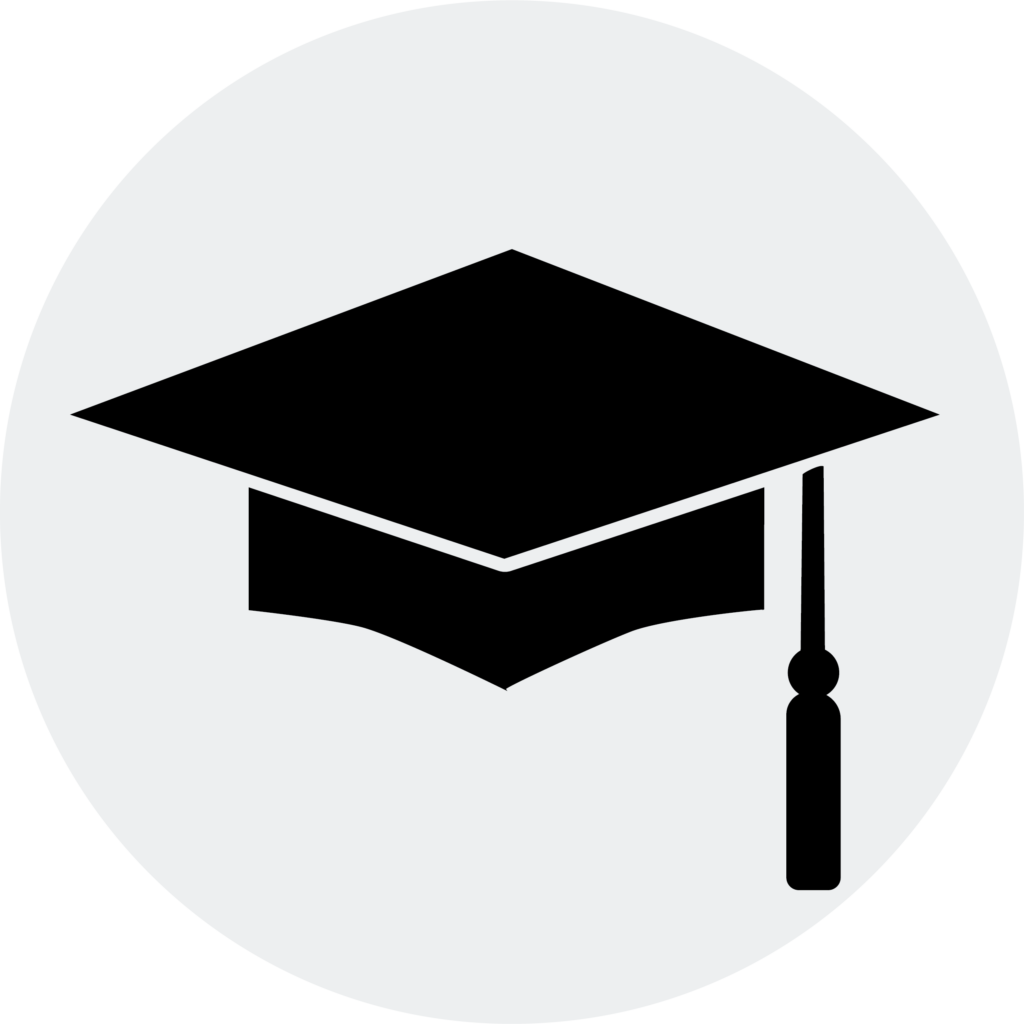 Modernize

your enrollment process.
Schedule a free, no strings attached 30-minute consultation to find out how we can optimize your college's enrollment journey and drive more qualified prospective students into your enrollment funnel. 
2. Lead Nurturing: Personalized Email Marketing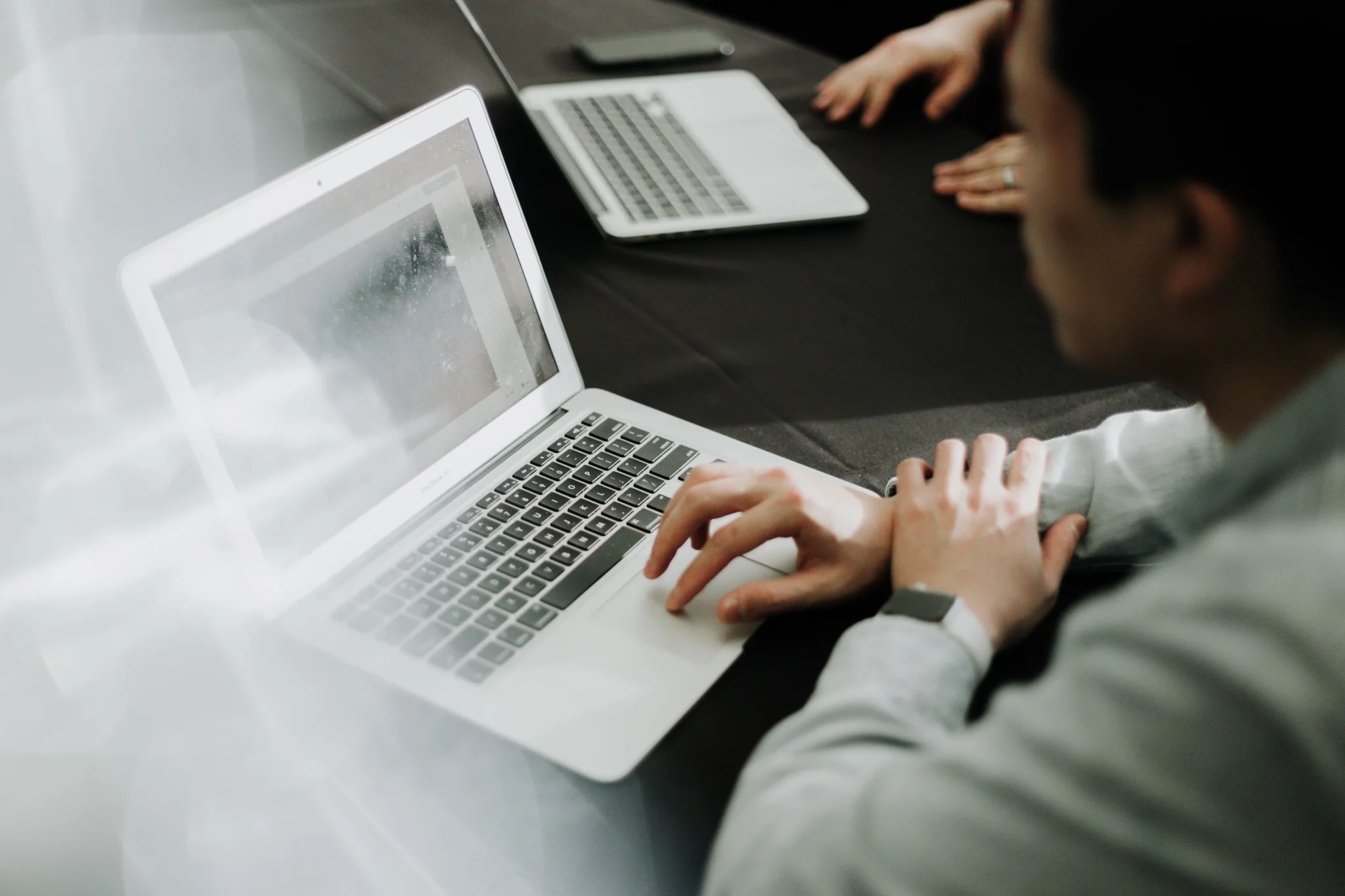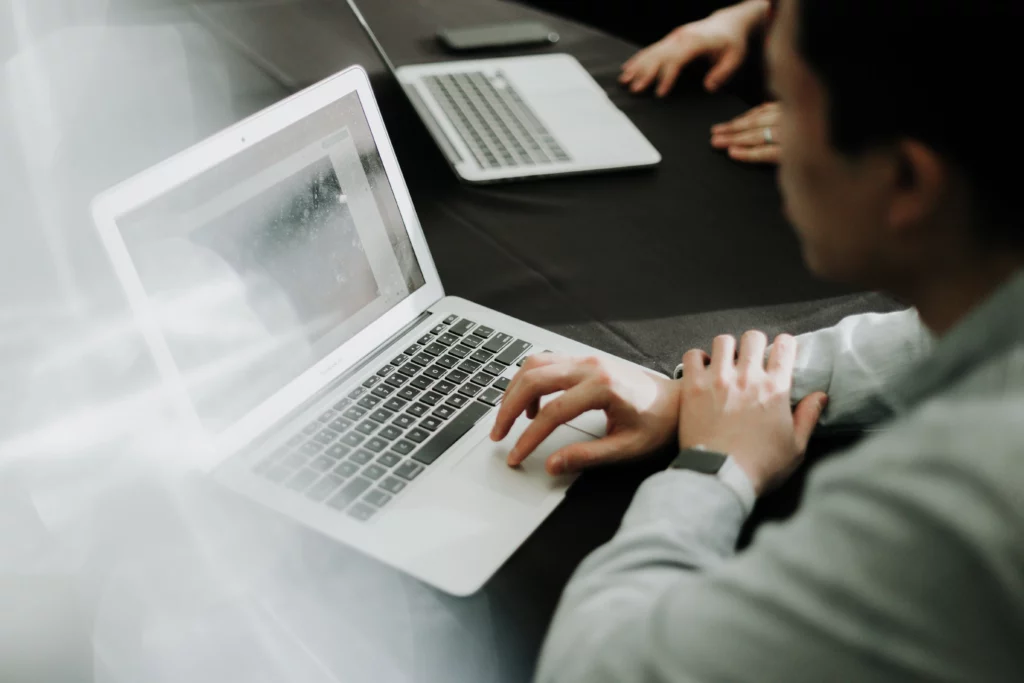 Right now, your school's website probably has a "Request More Information" link/button that may or may not be buried. 
If your efforts are a little more sophisticated, you may have lead generation pages with short-forms.
No matter how the inquiry gets into your system, it's important that your school nurtures that inquiry. 
An effective email marketing strategy is one of the most powerful nurturing tools! On average, every $1 spent on creating a personalized email marketing plan generates a return of $42.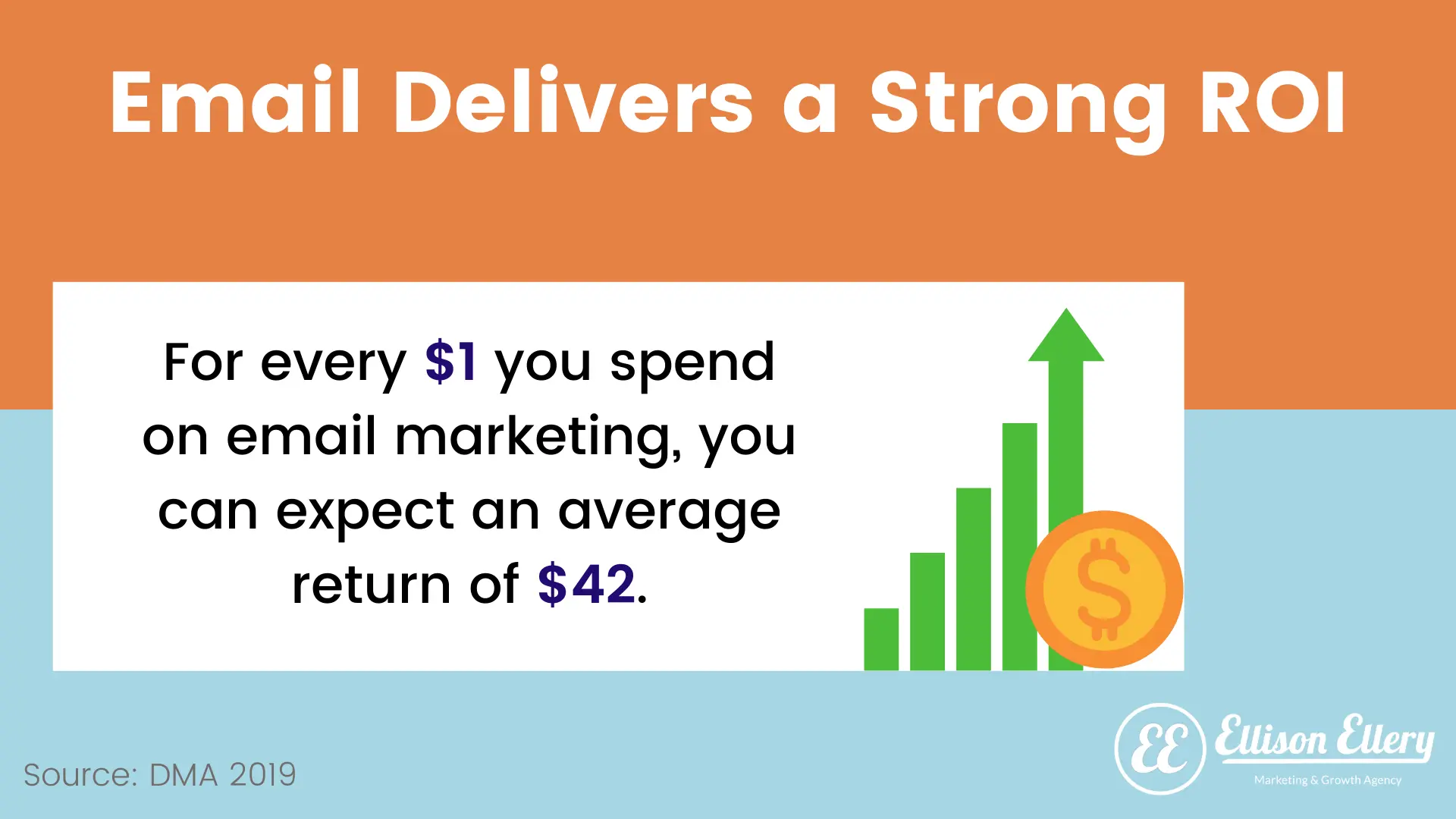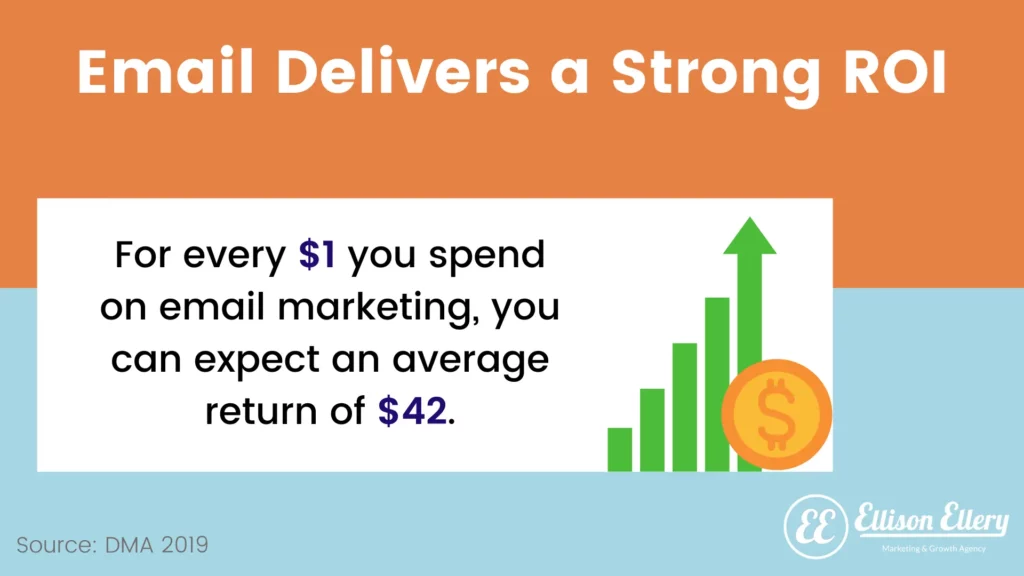 Most schools create a few emails and then move onto other projects — don't be that school! Your team needs to cultivate your email marketing strategy with the goal of converting as many inquiries into enrollments as possible.  
Once a potential buyer subscribes to your email list, you have much more control over what they see from you. Plus, it's easier to measure your progress because you can see how any given prospective student responds to your campaigns and even market to them based on those interactions.
But you can't just blast out emails and expect the dollars to start rolling in. Here's what you have to do to make your emails powerful: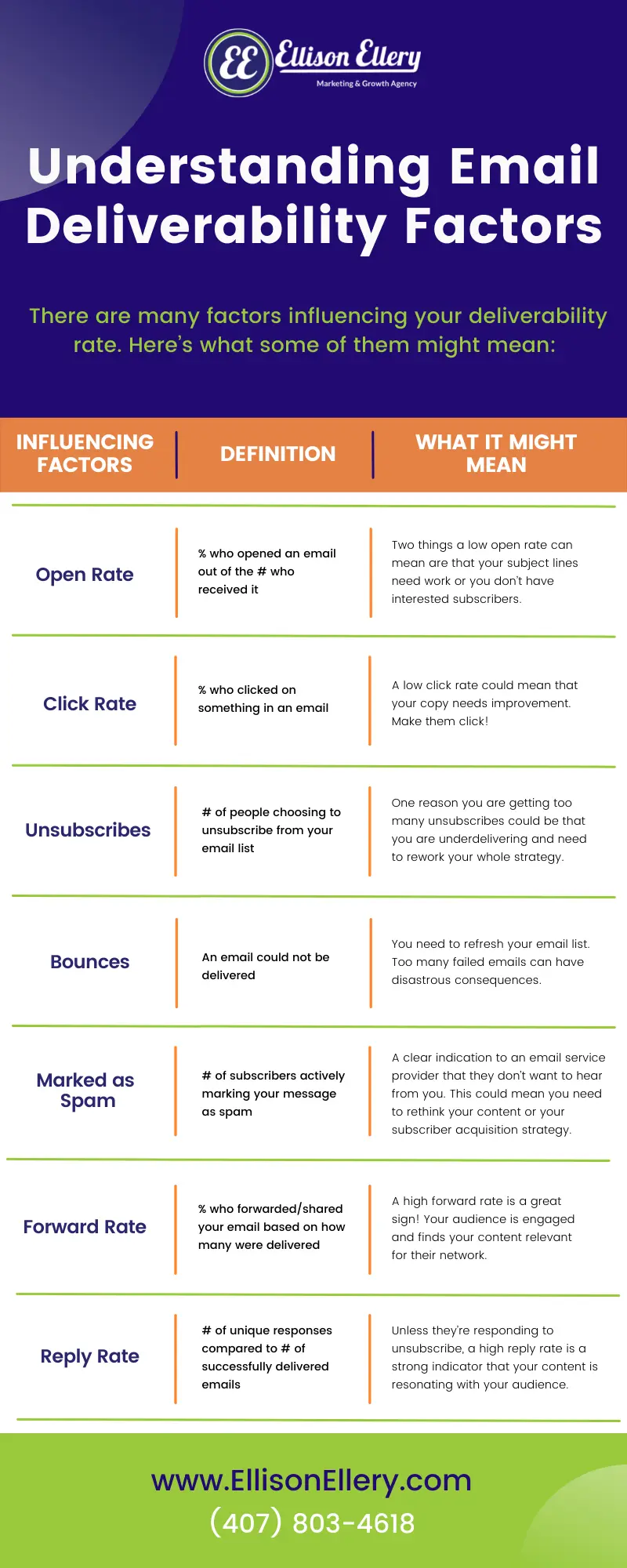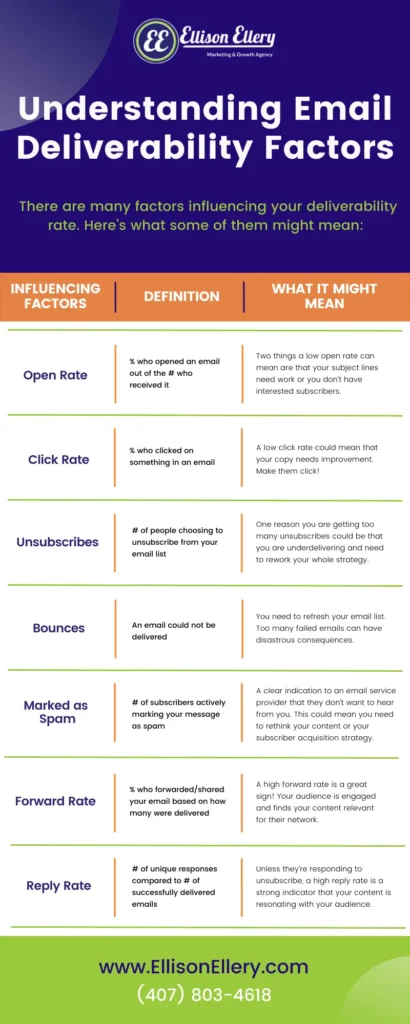 Send Personalized Emails
Attention has become a hot commodity — and no one wants to dedicate their attention to generic email blasts from faceless corporations. 
The way to actually get prospective students' attention? Personalization. 
In short, personalized emails use prospective students' data (location, interests, activity on your website, etc.) to provide them with more relevant information.
Personalization can be an exhausting endeavor, but it works! 
Making the extra effort to personalize content guarantees a much bigger ROI and is better for building trust in your brand.
Be More Personal 
And personalization can extend beyond harnessing data — try adding more personality to your emails! 
One way your university can start being more personable is by using emojis in your email subject lines! You're not selling to a data point — you're selling to a real live person. 
According to Campaign Monitor, businesses using emojis in their emails can see up to a 56% increase in their unique open rates.
3. Ad Strategy: Invest in OTT Ads
If you're not familiar with OTT (Over-The-Top) ads, that's okay — OTT ads allow you to reach prospective students while they stream television shows and movies. (Think Hulu!) 
BIA Advisory Services forecasts that, in 2022, OTT will reach $2 billion in ad spending targeting local viewers, making it one of the fastest-growing local ad platforms.
OTT ads are one of the top college marketing trends in 2022 because they help improve your reach and allow you to target specific audiences. 
Dan Robbins, VP of Marketing & Partner Solutions at Roku, says: 
"In 2022, the shift into the streaming decade will expand. Viewers are streaming more and tuning less than ever before – one in three American homes no longer have traditional pay-TV. Marketers will accelerate efforts to follow consumers into TV streaming. Next year, this focus will include new ways to surprise and delight consumers beyond the traditional TV spot, to avoid ad collision that harms the brand building, to measure actual lift to product sales or signups, and to test commerce on the TV screen." 
Universities are now able to use modern machine learning technology to measure and optimize campaigns across OTT, Linear, Streaming TV, and Digital Audio.
The higher education industry is in a state of constant change, and technology lifecycles are shortening — early adopters are usually rewarded for taking advantage of new solutions (like OTT ads!) rather than relying on antiquated systems and legacy technology.
4. Content Strategy: Act Like a Digital Native
If you're producing content without a strategy: stop! 
The most effective and high-performing content comes from a well-thought-out content marketing strategy. 
In the meantime, here are 4 elements that need to be included in your content strategy in 2022. 
Note: it's not enough to simply be on the most popular online platforms. You need to invest time into learning how they work and what's popular so you can act like a digital native. And, if your student population is around or under the age of 35 then your students and prospective students are digital natives, whether they are some of the youngest millennials or oldest Genzers.
Video Content
Your university needs to start harnessing the power of video marketing. 
Here's why: 
Viewers retain 95% of a message when they watch it in a video (compared to 10% when reading it in text). 
Social media posts that contain a video have 48% more views than those that don't. 
Start implementing videos throughout every step in your enrollment journey: 
Email campaigns 
Application pages/ "thank you"pages
Social media 
SMS/MMS 
Program pages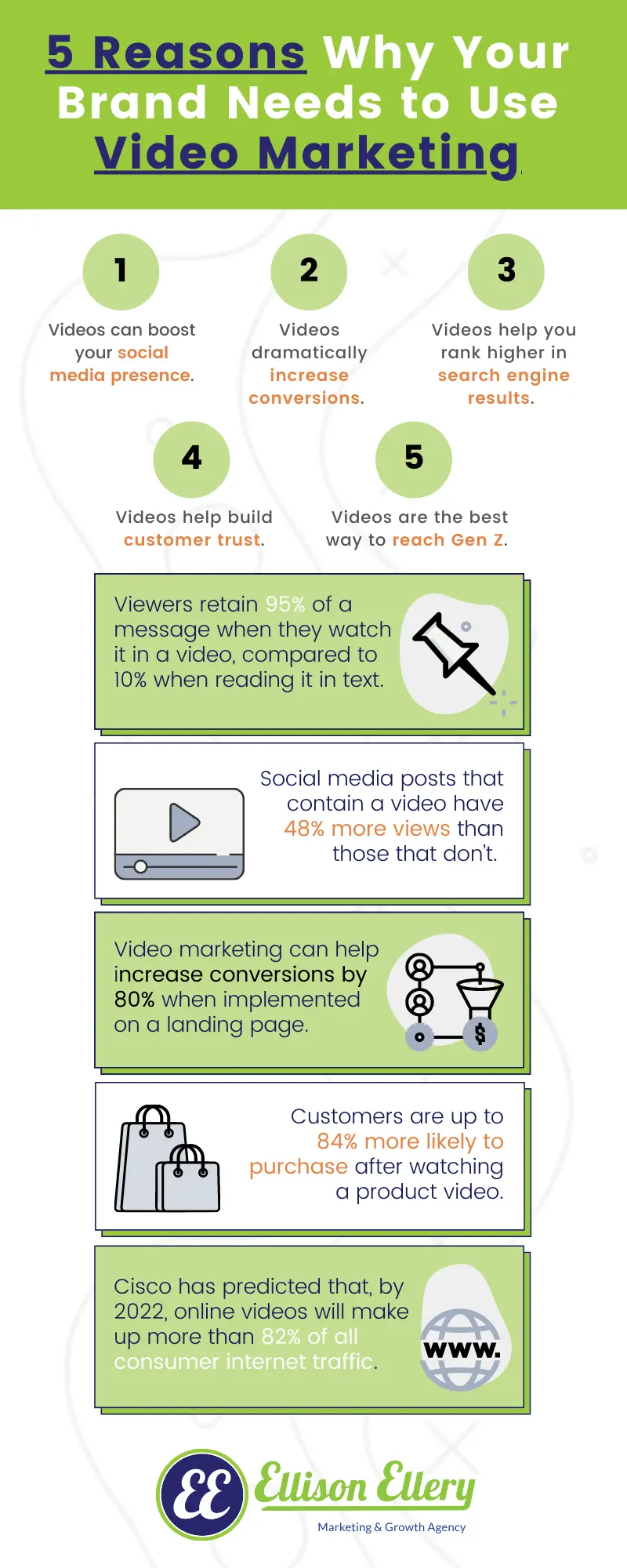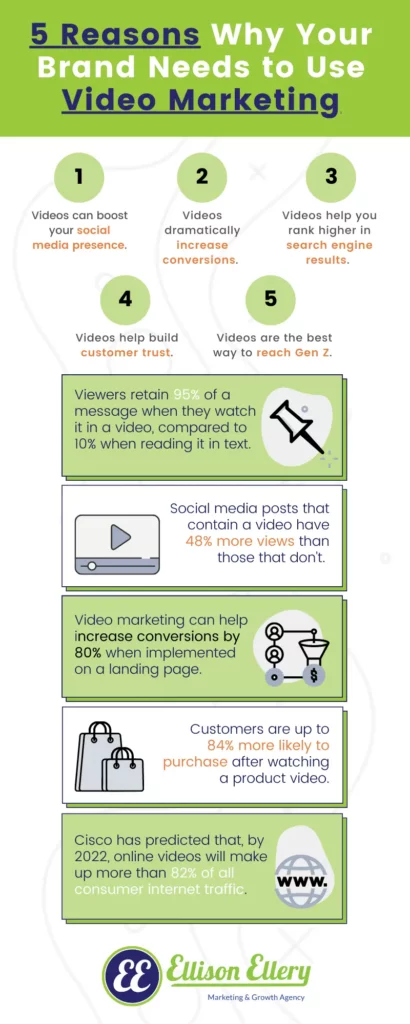 Edutainment
Edutainment (education + entertainment) is incredibly important when it comes to your advertising strategy. 
The benefits of edutainment ads? You're able to inform your prospective students in an entertaining way. Edutainment can help to increase conversions, trust, and affinity for your school and can be used all throughout the enrollment journey,
Whether it be a "how to apply" tutorial or a FAFSA walkthrough, try to find ways to answer your prospective students' questions while also entertaining them. 
Remember: on average, you only have 3 seconds for your ads to catch someone's attention. Edutainment (done right) is one of the best ways to break through the clutter.
While this ad is loaded with entertainment, watch closely as you learn a lot about how Chatbooks works, but you probably do not mind learning more about how to buy this product because you are entertained. Would you watch an entire video on how Chatbooks works if you weren't entertained?
Probably not.
TikTok
We don't have to tell you TikTok is wildly popular — you probably already know. 
Here's the numbers to back it up: 
TikTok currently has over 1 billion users worldwide 
TikTok is projected to reach 1.5 billion users by the end of 2022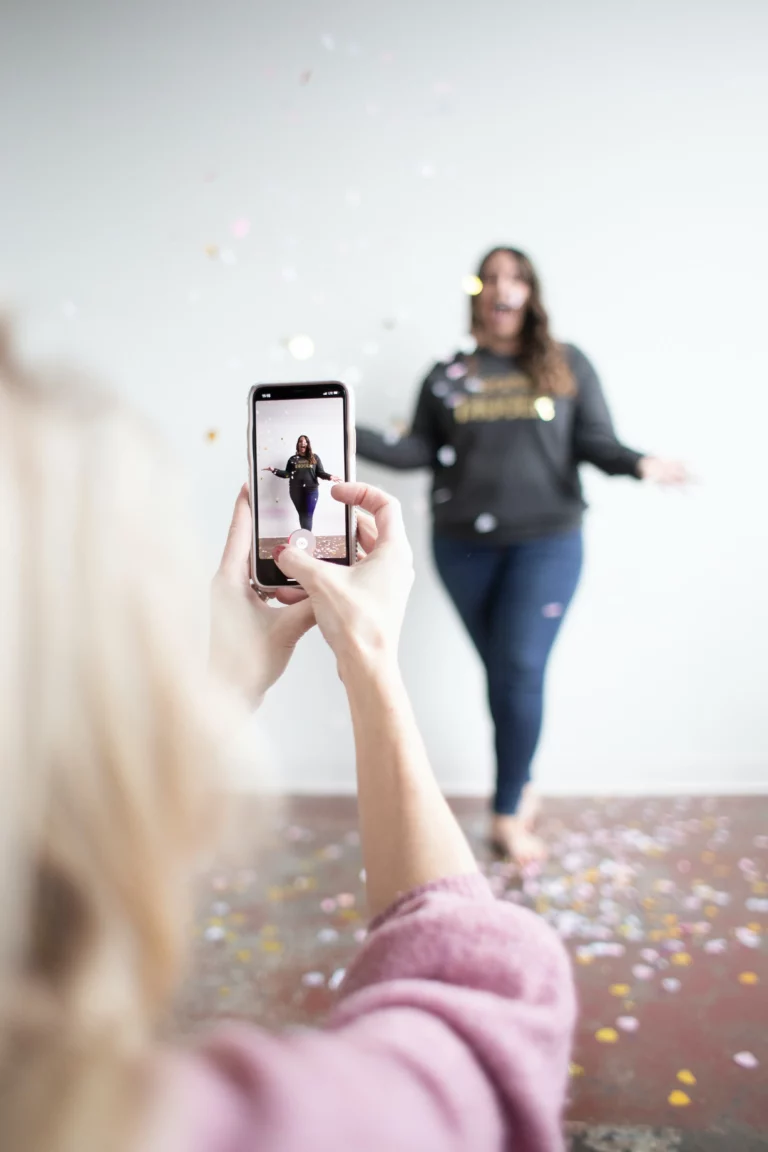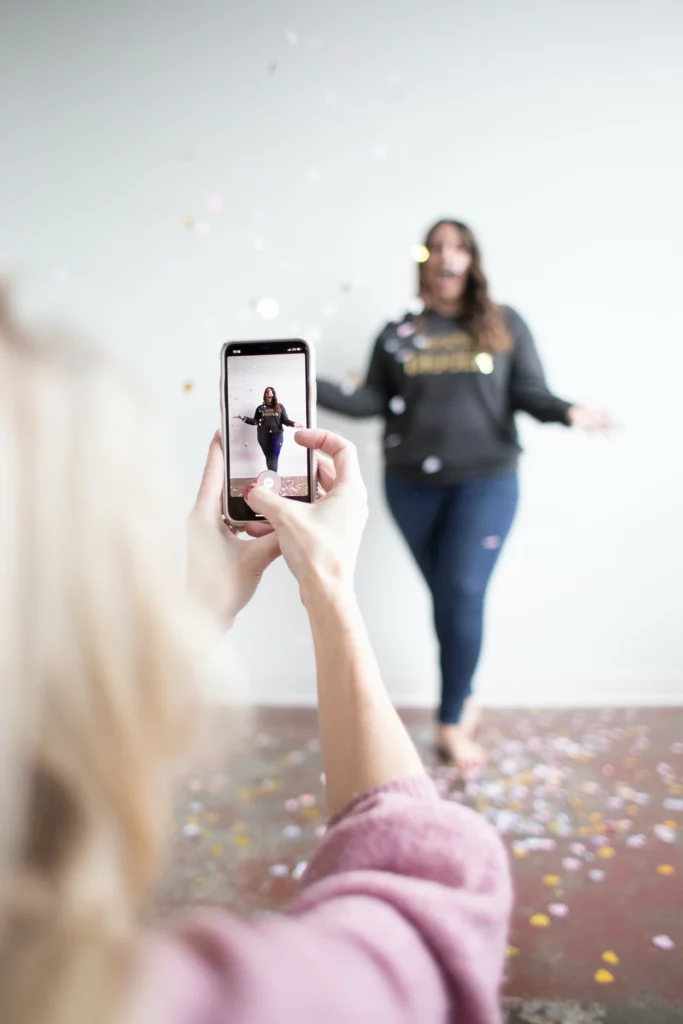 Staying off of TikTok isn't doing your school any favors. If you want to connect with your prospective students, meet them where they're at. 
And invest time into actually learning the platform — don't just create the content you already know how to create and hope it'll work. Follow the trends! 
Learn more about TikTok's growth projects and about how to create a TikTok proven growth plan. 
Check out Miss Excel on TikTok with over 735,000 followers. She provides Microsoft Excel tips. Seems doable 🙂
Instagram
Continue creating reels and posting stories to break through the algorithm and get noticed. (And if you aren't already, now is the time to start creating short-form reel content, similar to TikTok.) 
But what's new with Instagram in 2022? 
Instagram added a link sticker you can add to your Stories that everyone can use. (Link stickers were previously reserved for verified accounts or accounts with a certain amount of followers.)
Meaning, you can link directly to your school's most important pages directly from Stories, whether it be your application form, scholarship info, blog posts, or any other relevant offer. 
Learn more about current Instagram trends.
5. Brand Awareness: Invest in Your Brand's Visuals
One of the best ways to increase your school's brand awareness is to make your brand more visual. 
Or, as the kids would say, make your school more "Instagrammable!" Create content and branding visuals that your prospective and current students actually want to reshare on social media. 
How? One option is to create an over-the-top acceptance package. Sure, you can throw some fun things in an acceptance envelope, but an acceptance package takes things to a whole new level. Think of all of your future unboxing videos and opportunities to show up in people's social media feed. It builds credibility and trust if the student is sharing your university to their friends and family; move more of those display ad dollars and try this instead.
Here are some examples of schools killing it with their acceptance packages: 
University of the Ozarks + Saint Leo University

University of the Ozarks prominently displays their school colors in their acceptance package plus gives away some free things students will actually use!
Saint Leo University creates a strong visual moment by boldly displaying its lion logo.
Florida Polytechnic University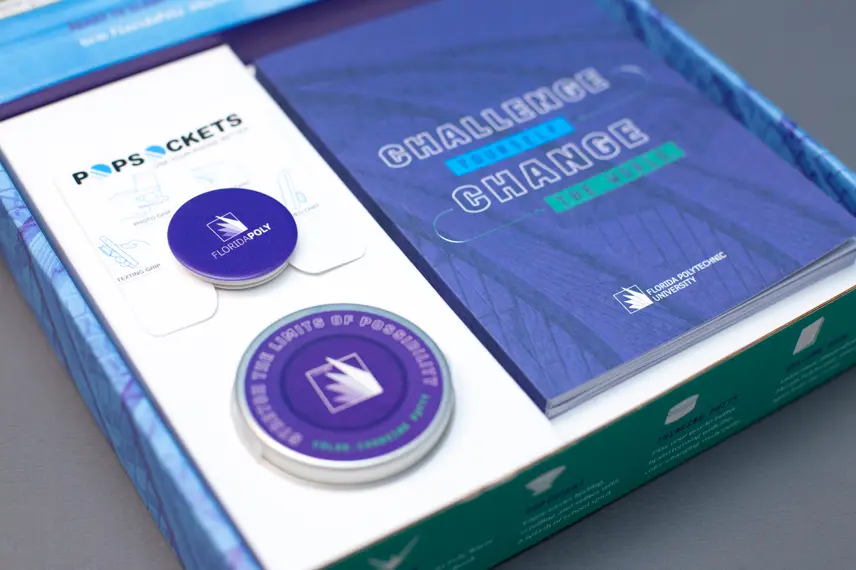 Florida Polytechnic University knows how to capitalize on trends. By including a branded PopSocket in their acceptance package, they're ensuring newly accepted immediately become brand ambassadors since it's a near guarantee they'll want to try out their new PopSocket.
UCLA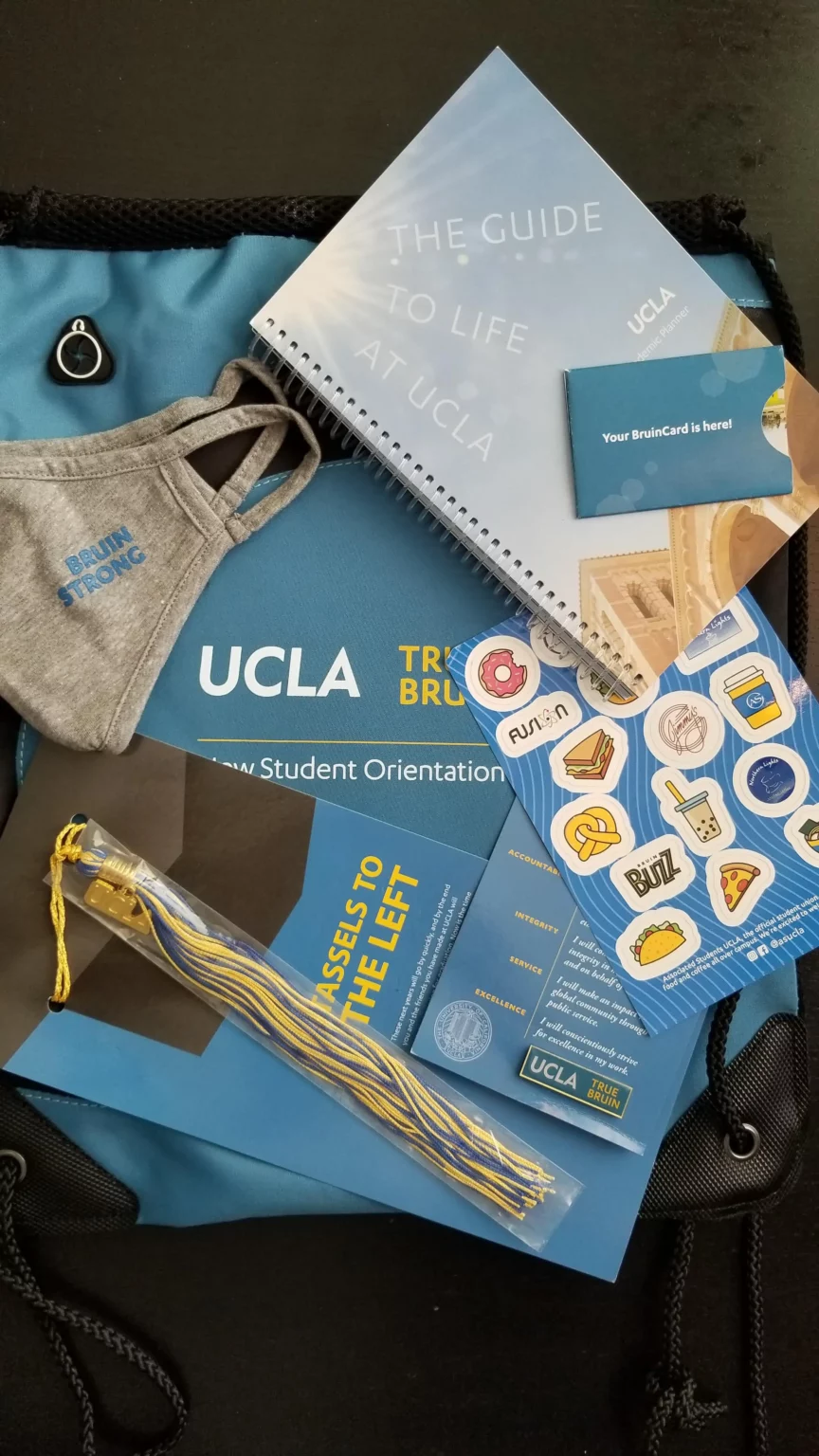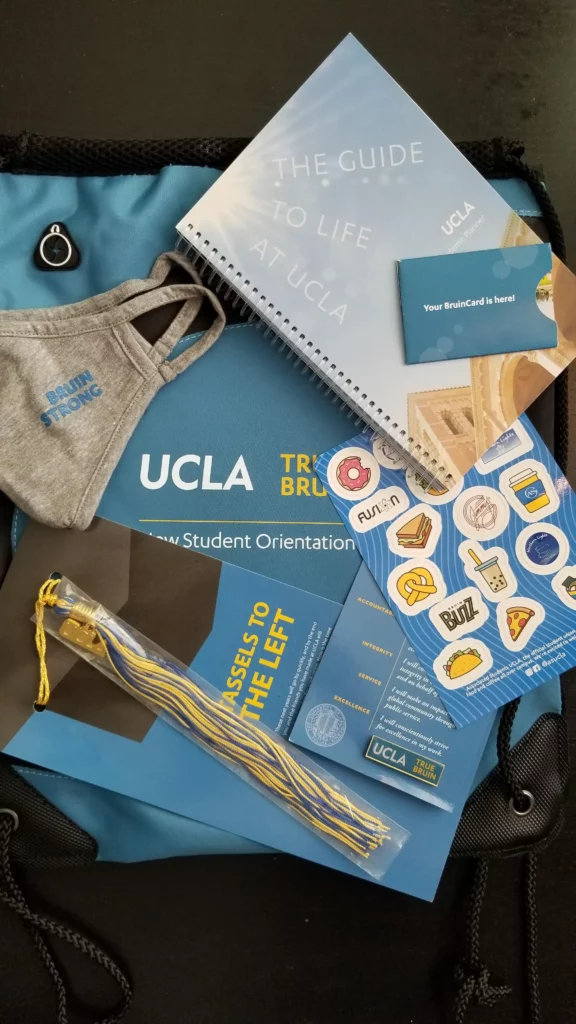 UCLA also capitalizes on trends in their new student welcome package by including stickers and a branded mask — what student wouldn't want to share this collection on their social media?
Winthrop University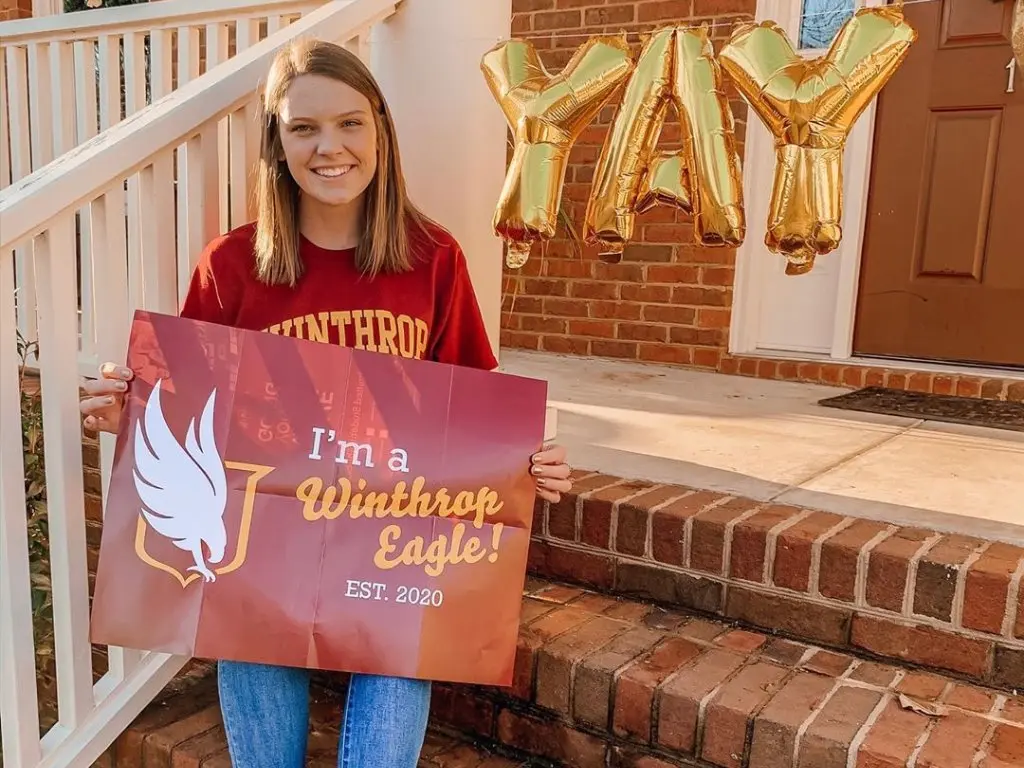 Finally, you should consider including a branded acceptance poster in your school's acceptance package. Giving your students the opportunity to snap a picture holding up a bold, aesthetic poster is much more effective for your brand awareness than simply sending them an acceptance letter.
---
Creating delightful moments for your students has a broader benefit: if you create unique visual moments for your students (like with an acceptance package), they'll want to share it on social media. 
…which means they've just now become some of your strongest brand ambassadors. 
Investing in your brand's visuals doesn't just create a special moment for students — it's also a powerful way to market to prospective students. 
6. Enrollment: Create a Self-Service Enrollment Experience
Last year, 28% of students said that they did not visit any college prior to enrolling. 
For the class of 2022, only 45% of students said they are very likely to visit a college campus this academic year. 
If your school is relying on in-person tours to do the heavy lifting in your enrollment journey, you may need to rethink your strategy. 
Instead of relying on tours, start building out more engaging self-service enrollment experiences online. Data supports the idea that today's students (between Covid and the explosion of all things digital ) are starting to favor a comprehensive online enrollment journey. 
And the self-service aspect of an online enrollment experience is absolutely key — today's students want to get the job done while encountering as few hurdles as possible.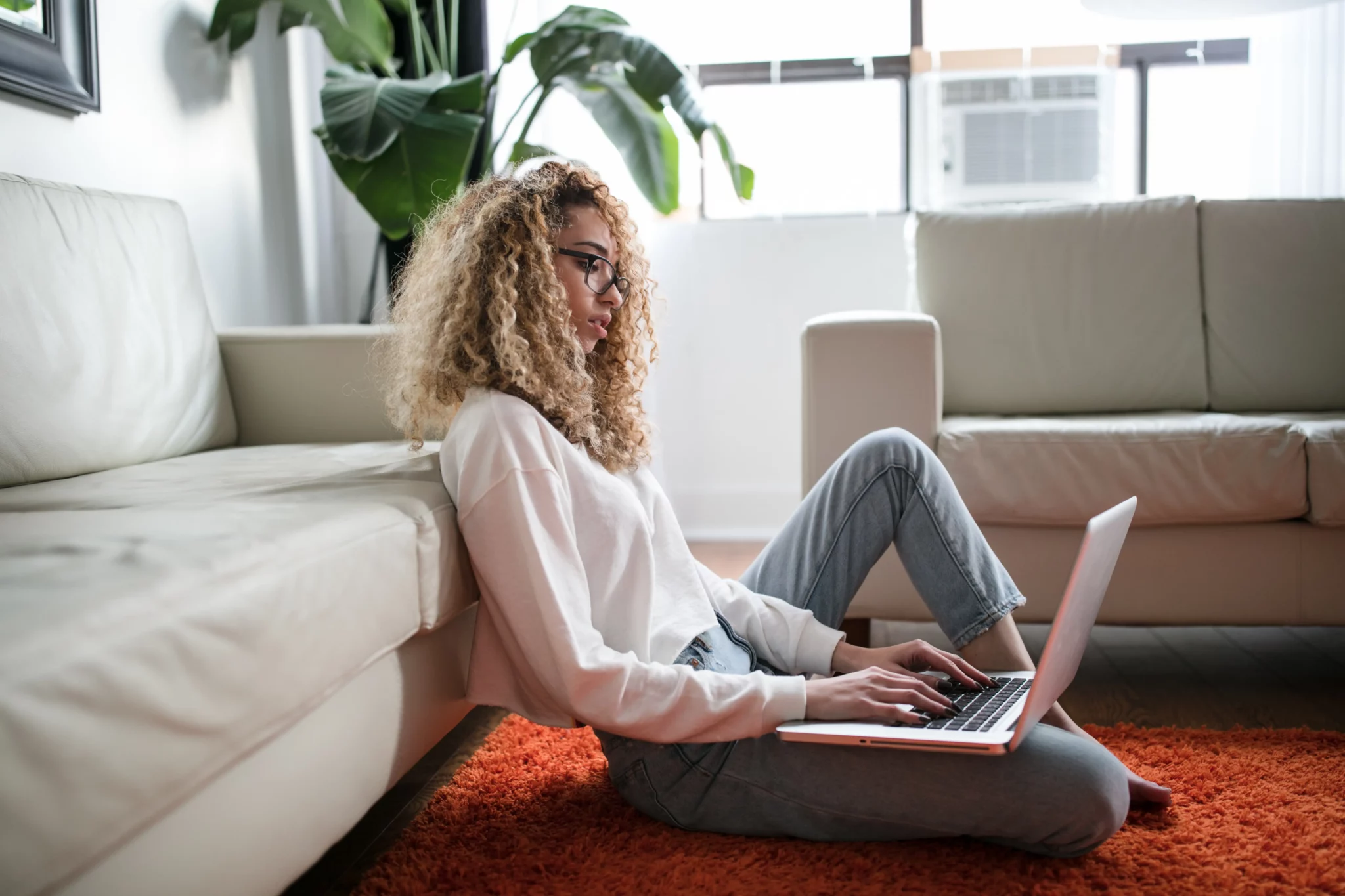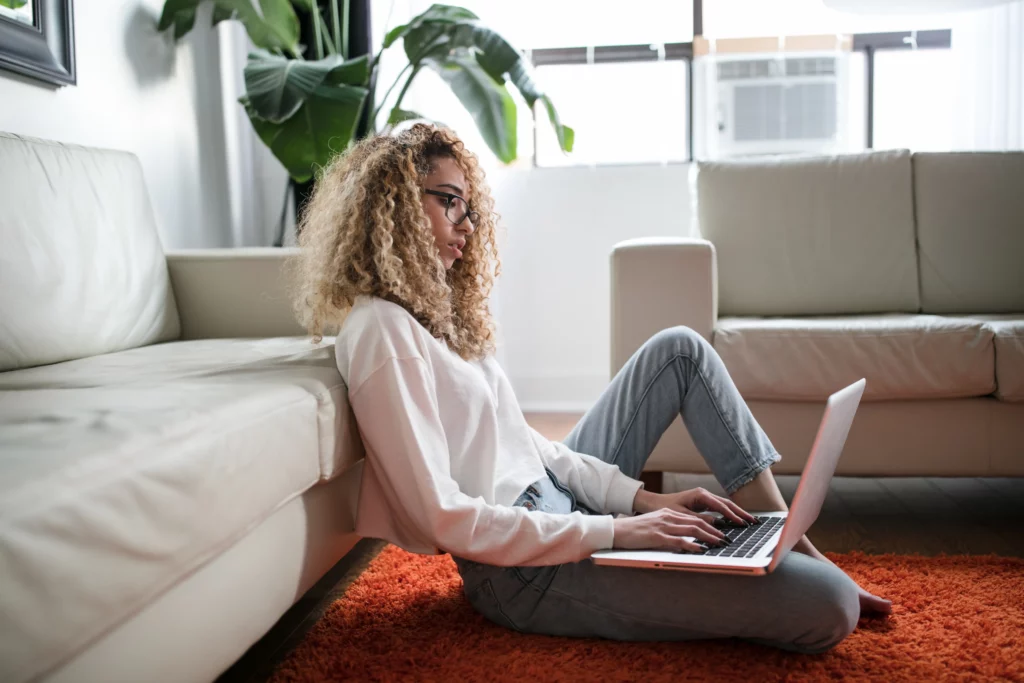 For example, 70% of people would rather choose a "Message Us" button over a "Call Us" button when looking for support. How does this tie into higher education? Prospective students don't want to commit to too much, too fast with your school.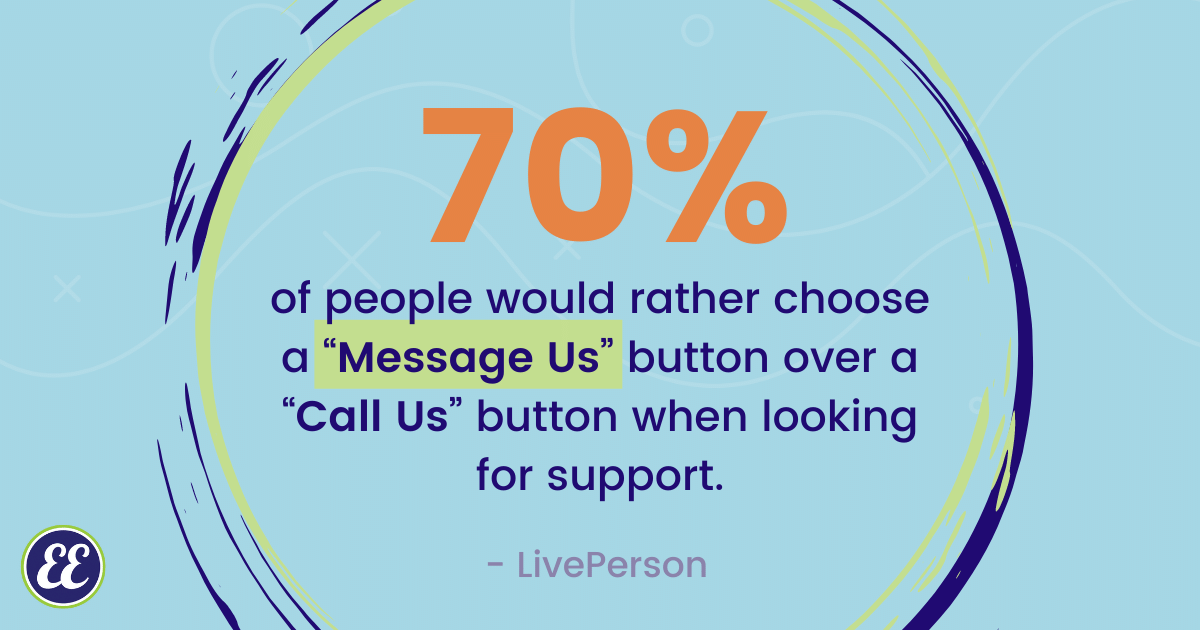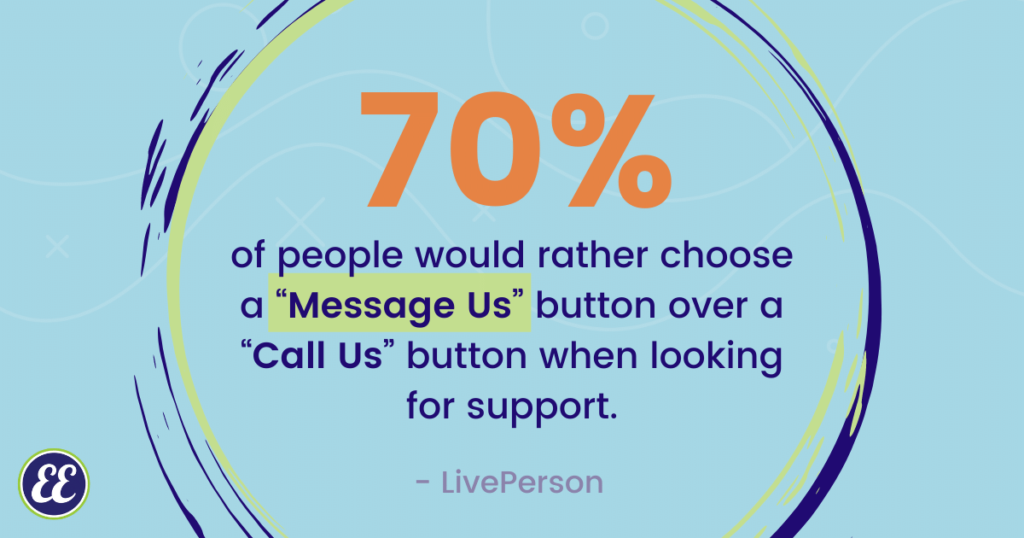 Give prospective students options to get the answers they need at their own pace. Meaning: filling out an application shouldn't be your school's main call-to-action.
Develop and clearly display other low commitment calls to action that give prospective students a chance to provide you with their email and phone number so you can begin the process of nurturing them.
7. Tuition: Rethink How You Communicate Your Tuition
Recent data shows that 67% of parents and 75% of students are eliminating certain colleges from consideration before even applying based solely on the published total cost. 
While your marketing and enrollment teams can't change your school's tuition, you can work on how clearly tuition is communicated on your website and how easily it's found. 
If your school's tuition is pricey, you need to make sure that you are backing this figure up with loads of value. Don't just communicate the cost — communicate what they're getting for the cost. 
Prominently displayed any value propositions your school has to offer to sweeten the deal (campus amenities, prestigious partnerships, scholarship opportunities, alumni success stories, career services, job placement, etc.) right alongside your tuition information. 
The University of Pheonix is publishing tuition costs for a number of competitors on their tuition page.
8. Online Program Management: OPMs Are Here to Stay
With the advent of Covid and the already rapid progression of all things digital, many universities have started to build out more robust online programs. 
While faculty members may not like it when their university partners with an Online Program Management Company (OPM), it's become clear that OPMs are here to stay. 
In the first six months of 2020, schools across the world signed 85 new contracts with OPMs, 51 of which were in the U.S. 
What Do Online Program Managers (OPMs) Do?
OPMs help to bridge the skill gap needed for universities to bring their programs online. Bringing programs online at scale introduces new levels of complexity that most universities are unable to do on their own. 
Schools like the University of Maryland, Vanderbilt University, and Howard University have started to enlist the help of OPMs to provide instructional-design support and bring their programs online.
However, many other schools are looking to work with consultants to take their programs online or to enlist the help of OPM providers on a pay-for-service model, which removes the revenue share commitments and long-term contracts but leverages their expertise.
Signing up with an OPM is one thing, trying to divorce an OPM is a whole other challenge.
Conclusion
A lot has changed between 2020 and 2022. 
While the higher education space has already been undergoing rapid transformation in the past decade, it is now more important than ever that your school learns to adjust for and adapt to your students' new expectations and preferences. 
Start replacing your traditional marketing strategies with timely, data-informed strategies. 

Our main takeaways from the top college marketing trends in 2022: 
Tracking is vital for all of your marketing + enrollment efforts 
Meet prospective students in the spaces they're already at 
Learn how to act like a digital native
Optimize your entire online enrollment experience
Optimize your new student onboarding
Next Steps: Drive Enrollments With Good Marketing
Want to start implementing one (or more!) of these college marketing trends into your school's marketing strategy but not sure how to start? 
We can help. We've been in the higher education space for over 20 years and know the ins and outs of marketing and enrollment for higher ed. 
If you'd like to learn more about how we can bring your project to life, schedule a quick introductory call so we can learn more about your school's big ideas.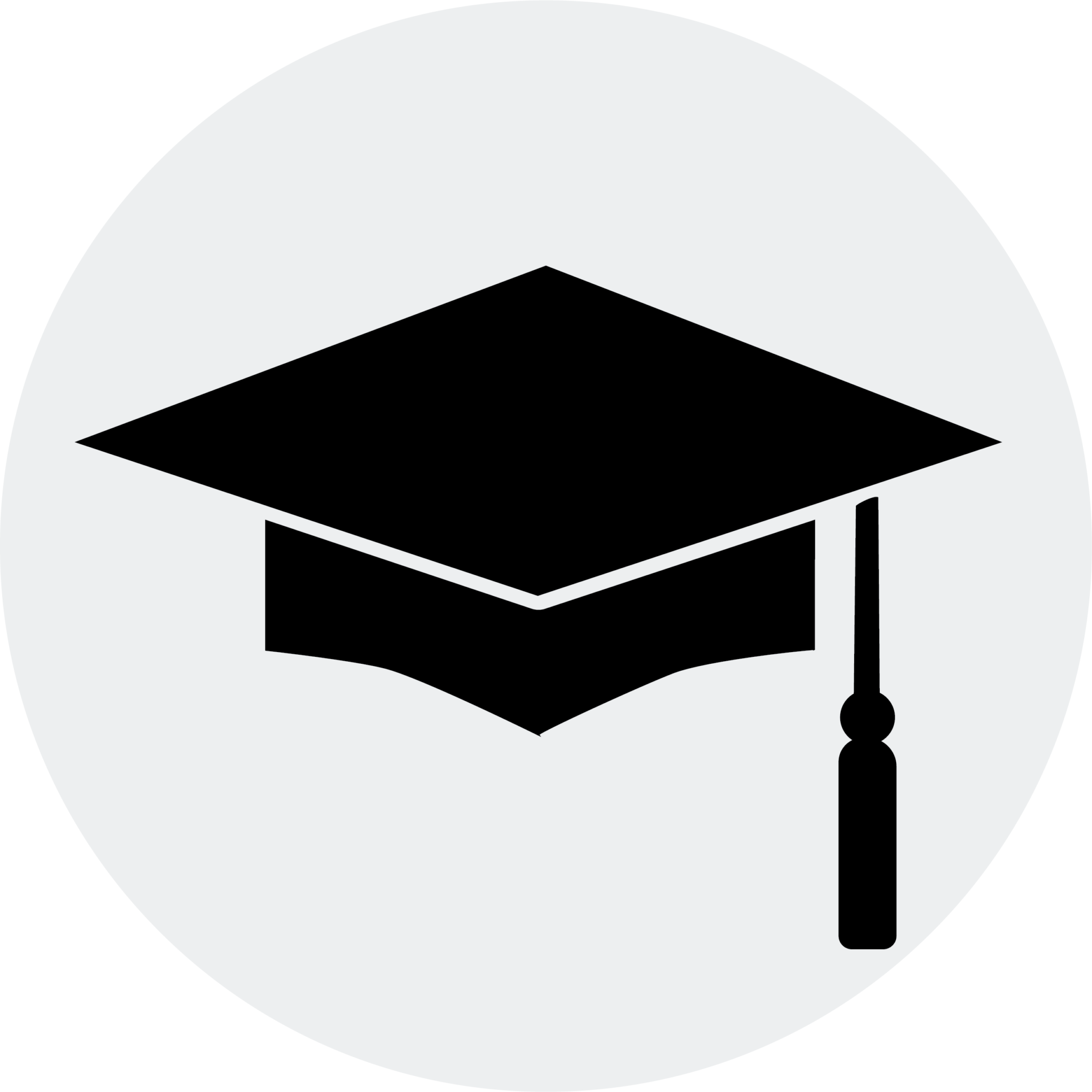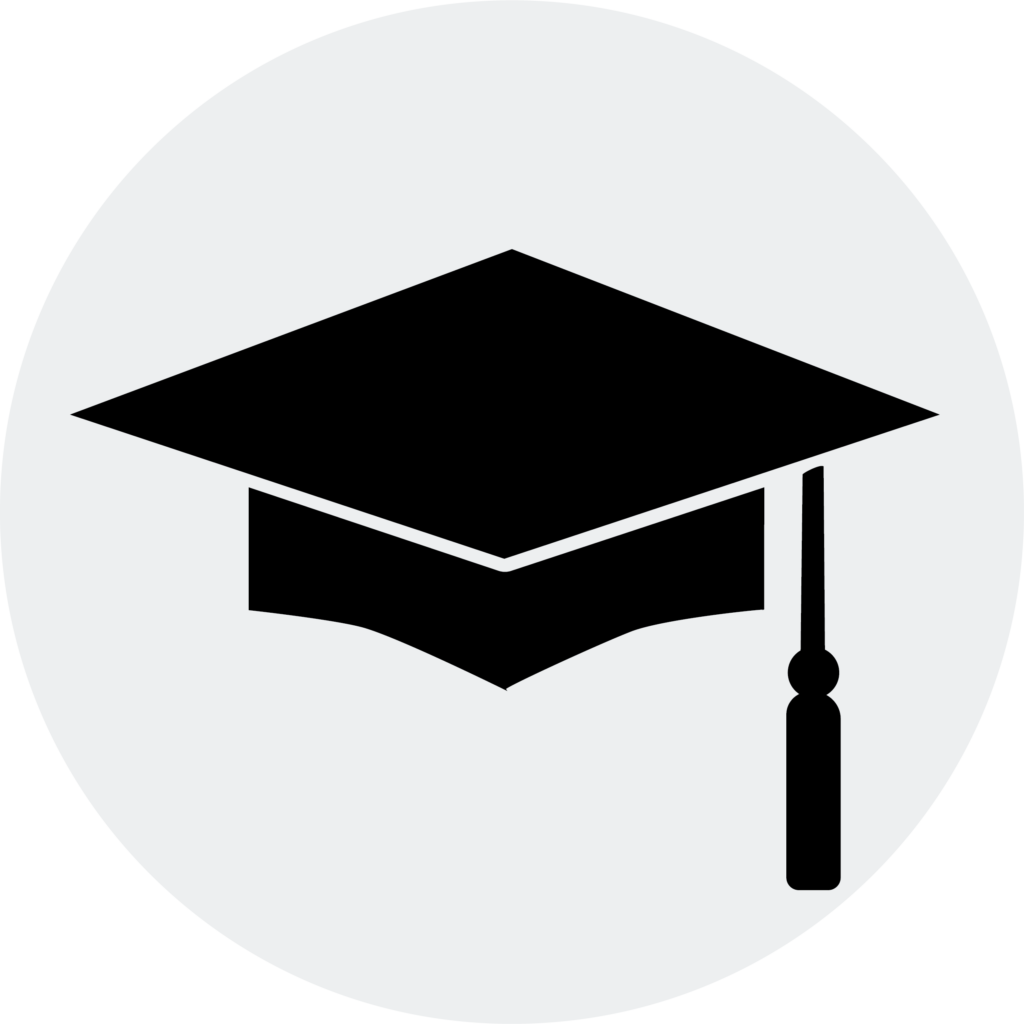 Modernize

your enrollment process.
Schedule a free, no strings attached 30-minute consultation to find out how we can optimize your college's enrollment journey and drive more qualified prospective students into your enrollment funnel.