How to Use Text Messaging in Your Enrollment Strategy [Best Practices]
Our main way of communicating with friends and family is often by text. But, surprisingly, many colleges, universities, and bootcamps are not using text messages as a communication tool.
For many colleges, their website experiences can be so fragmented. If you review your website analytics, you may see that so many people go down different paths. Why not collect someone's information and then put them on an email and text message drip campaign where you control the experience, the messaging, and the enrollment process?
Check out the videos below I created for a fake university called Ellery University. I created these videos to be shared via text message through MMS, as an example of what your college can send students to keep them motivated throughout the enrollment process. Sometimes if there are enough hurdles, you can feel despondent and need a bit of encouragement to keep going.
Need more strategies to grow enrollments or reduce costs per enrollment, be sure to check out our blog post: 8 College Marketing Trends to Boost Your Enrollments in 2022 [Enrollment Management]
The goal is to stop running campaigns and start having conversations with prospective students.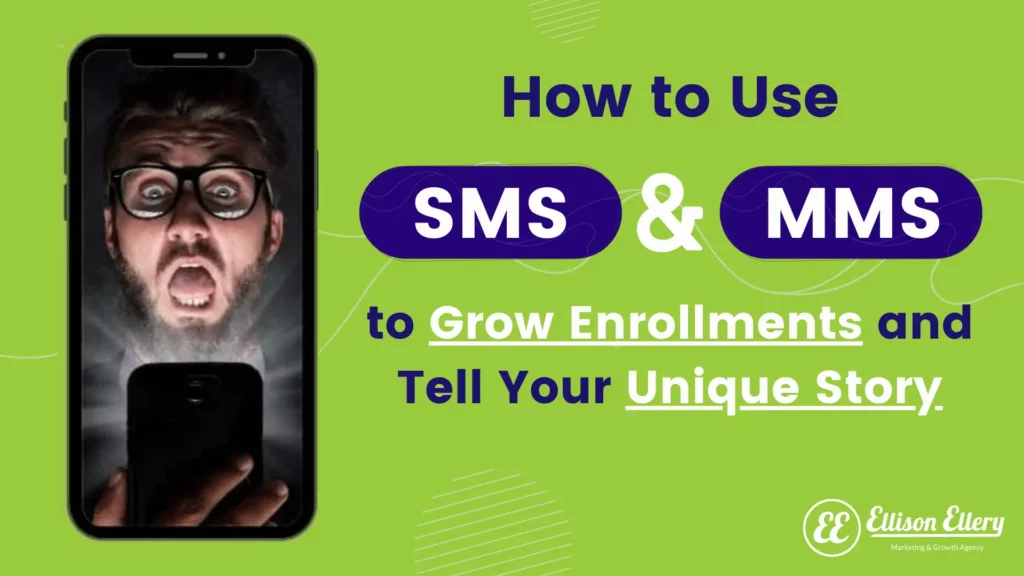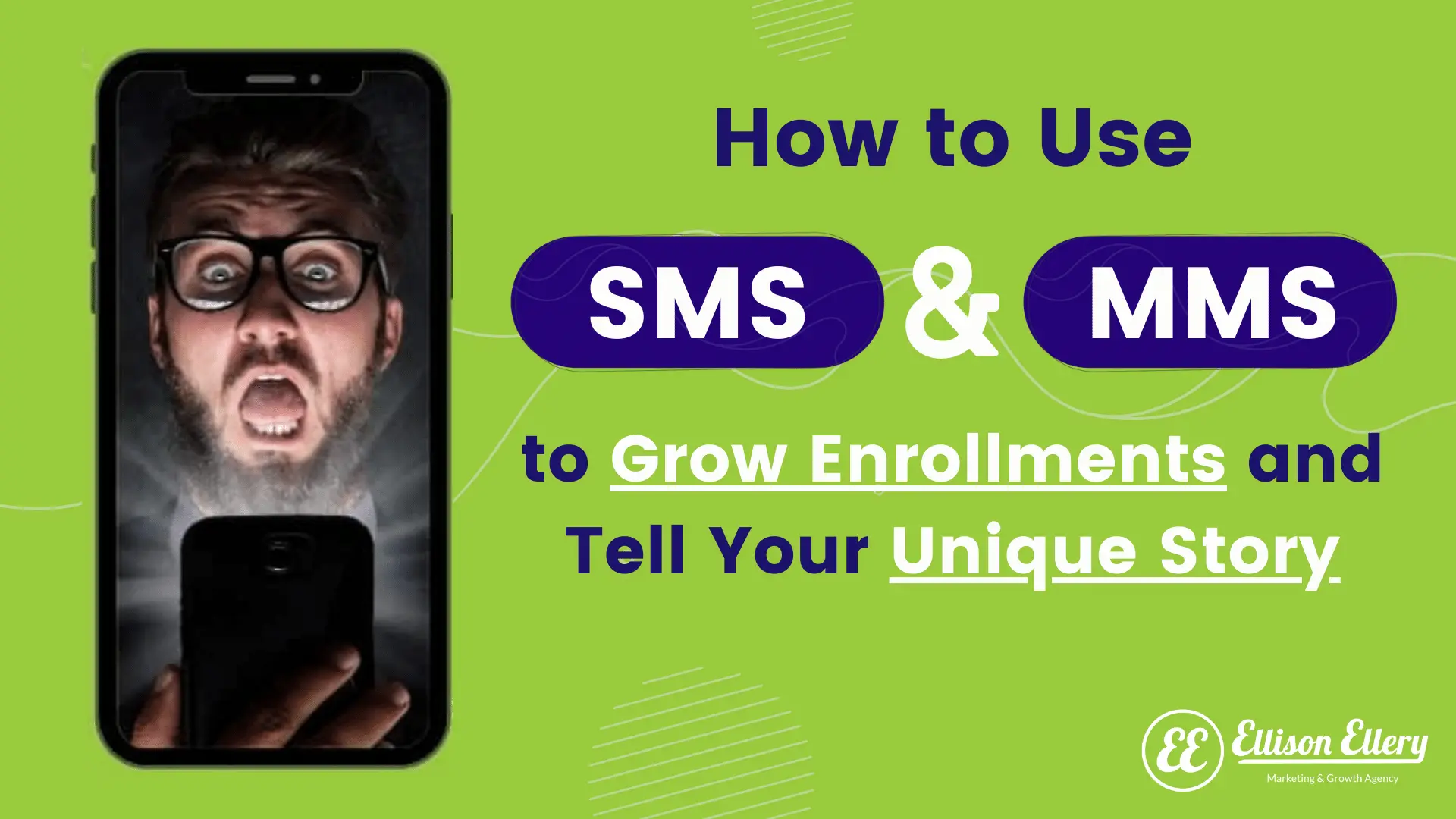 Create a Lead Nurturing Email and Text Message Sequence
Lead nurturing is the process of developing relationships with prospective students at every stage of their decision process. Most universities do not have the staff needed to speak with every prospective student. This is why it is vital to create a communication process that helps prospective students feel seen, heard, and cared about.
The focus should be on understanding your prospective student's needs and putting him or her on a communication track that will help answer their questions about your college and build value for your institution.
You can put people on different lead nurturing tracks based on the type of program he or she is interested in, modality, or based on what page they inquired from on your website. You can put prospective nursing students on a different track than business students or undecided students.
Before tackling tactics, your university may benefit from a Higher Ed mystery shop (secret shop) and a Higher Ed marketing audit.
Additionally, you can read our university SEO blog post, SEO for Universities: How to Increase Website Visitors and Enrollments to learn how you can increase your website traffic and boost enrollments!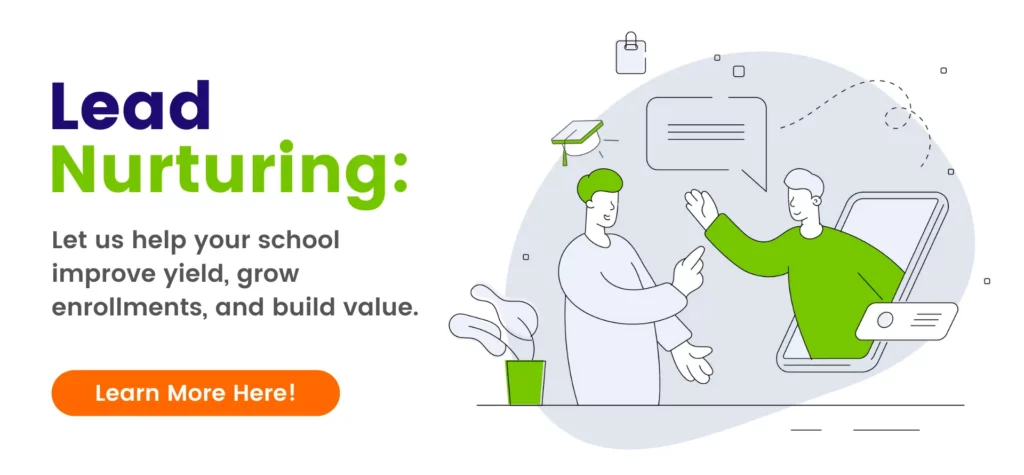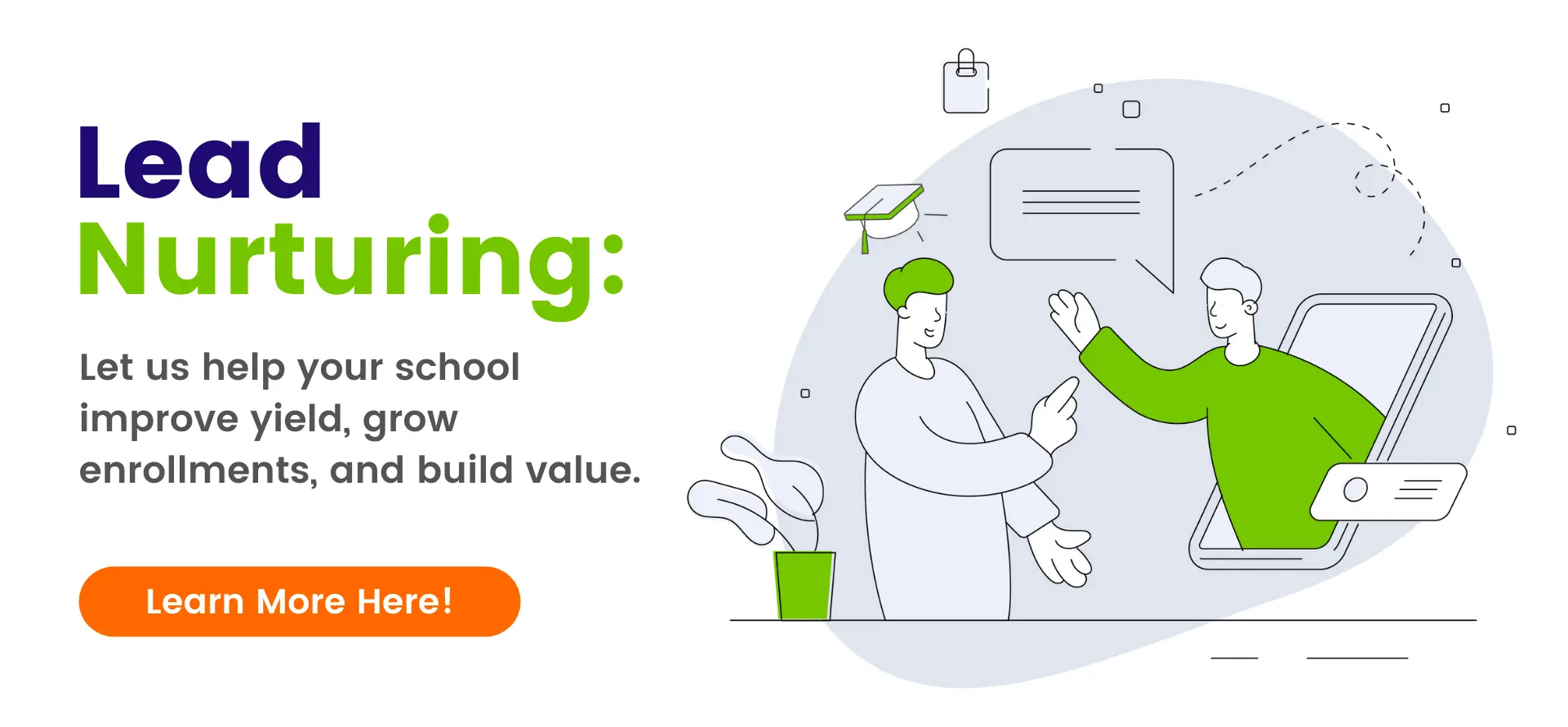 Imagine you sent communications that said it's ok to be undecided. That's what college is for! We are here to help you figure out what is important to you, what you excel at, and to help you find your place in this world. And, then you provide support on how you would do this for them.
Your communication sequence should include a mix of text messages, emails, phone calls, and messenger communications.
Schedule a discovery call today to discuss how we can increase awareness and grow enrollments.
Why Your University Needs Text Messaging
SMS is the most preferred way for billions of people to communicate, including your students and prospective students.
Why it's an imperative for your institution to add text messaging to your enrollment strategy:
95% of text messages are read within the first 3 minutes after they are received.
Short text message open rate is nearly 98%, in comparison with the email – open rate is 22%. (see this graph below)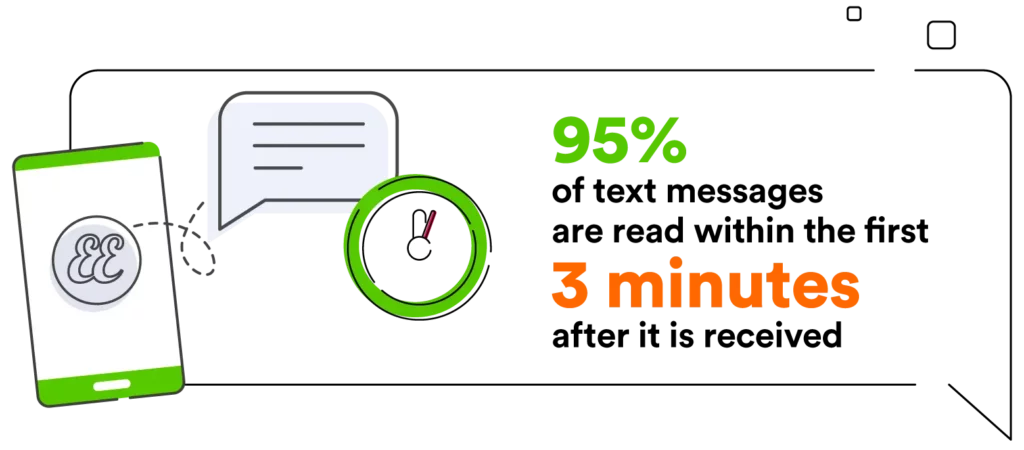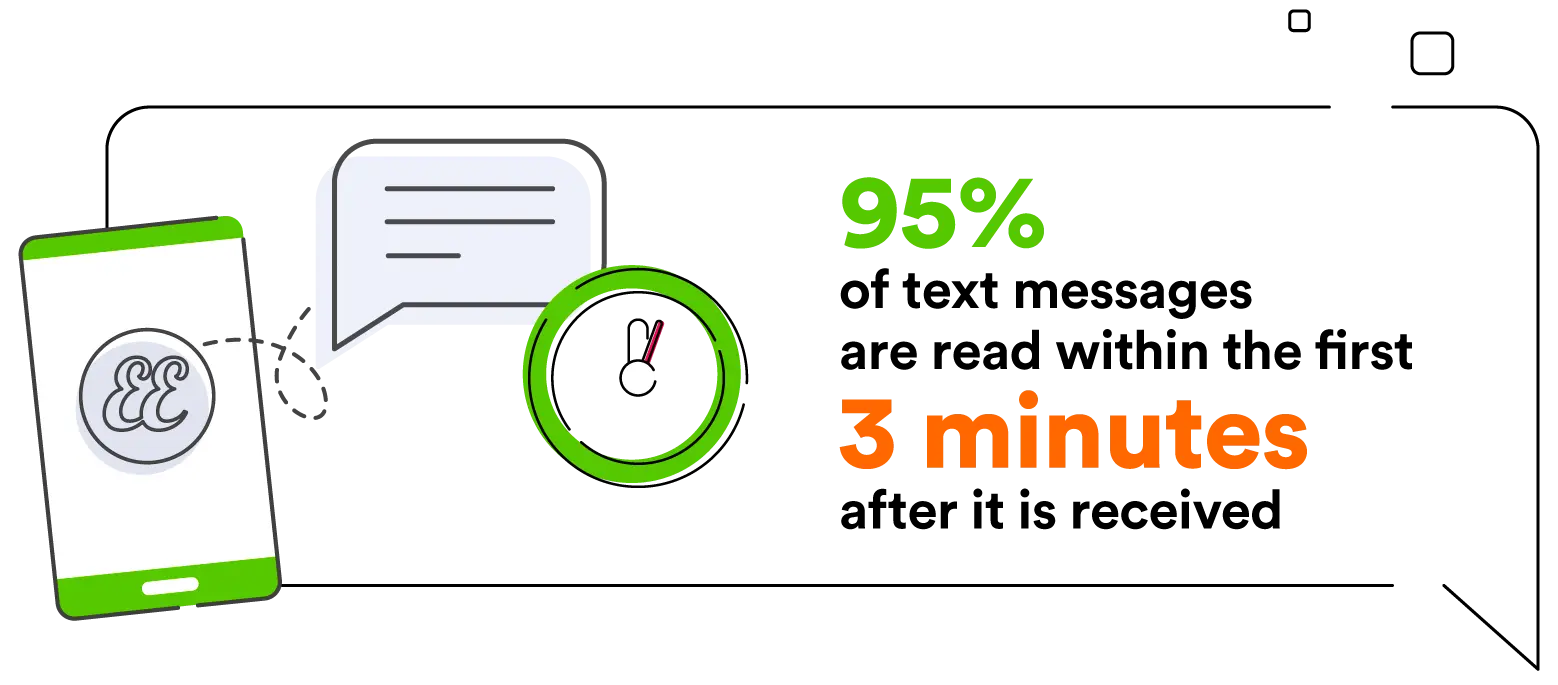 Imagine you create a 30-second ad for your university or program and send it by text message. 98% of people you send this ad to will start watching it! You can't replicate this level of reach with any other channel. The most interesting thing is that 90%+ of universities do not use SMS mailing. Is your institution one of them?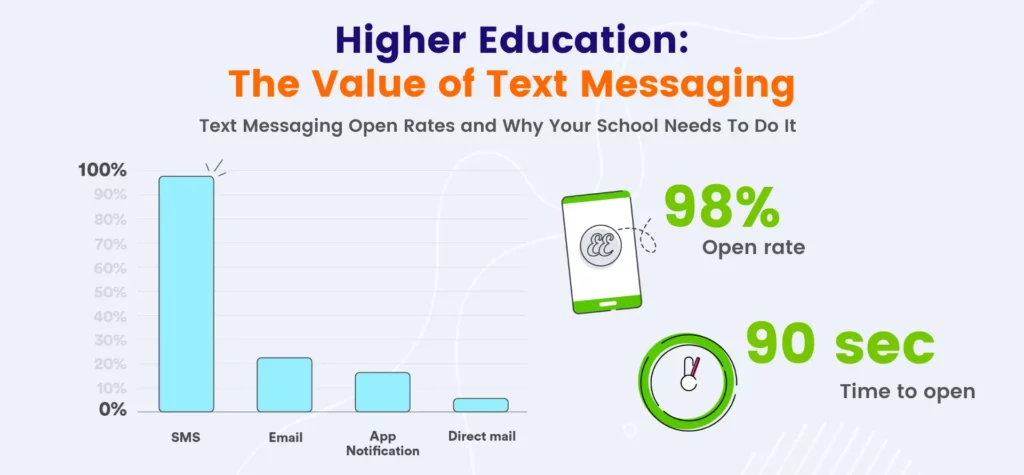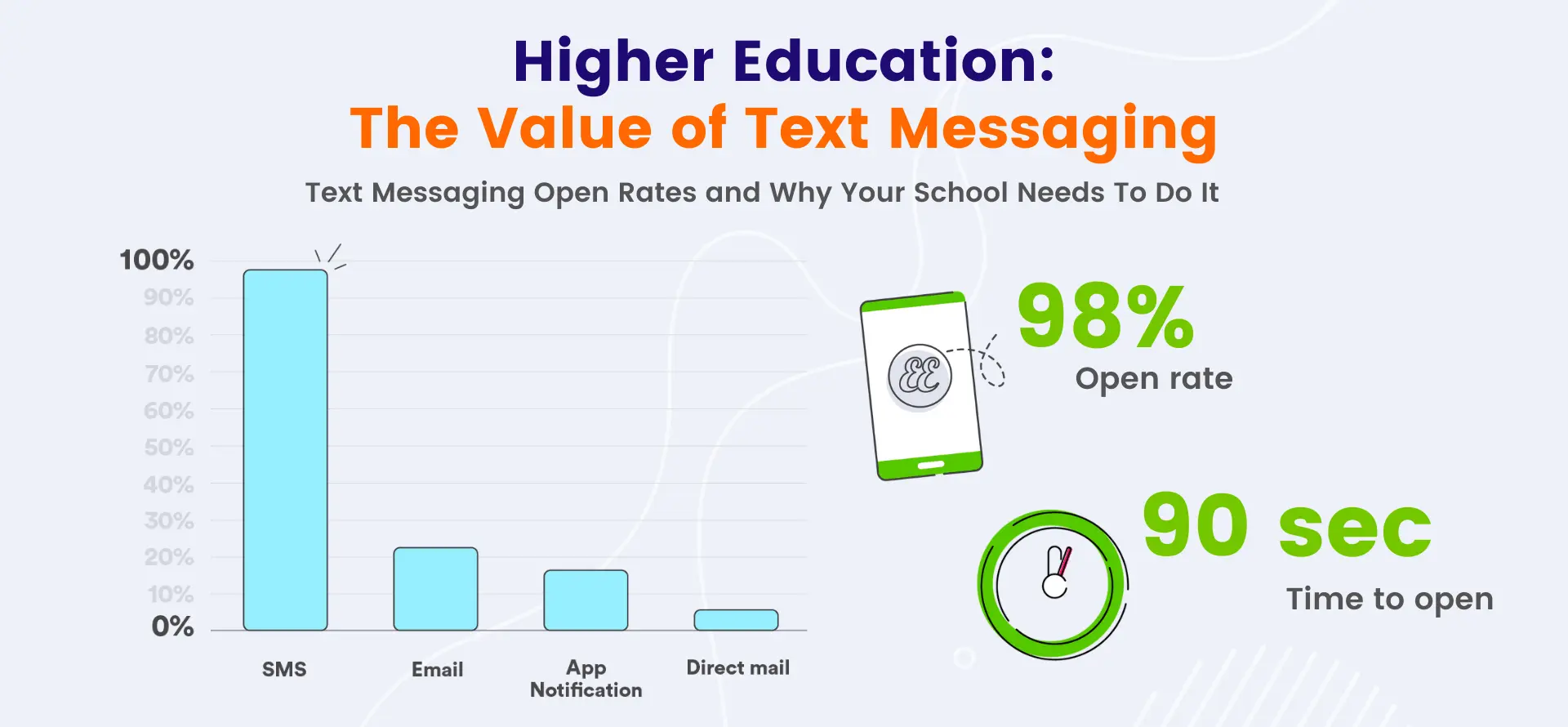 Be Visual with Your Text Messages
Or send them a few visuals that can help differentiate your school while building value and being welcoming.
Each touchpoint you create needs to have a purpose. Ask yourself, is this communication adding value?
Here are some example text topics to inspire you:
Communications differentiating my school (what makes your school special?)
Building value, sharing your social proof
Creating an inclusive and welcoming environment
Helping to answer their questions and objections
Video introductions from Financial Aid, Student Support, Orientation, Professors, Admissions Staff, Dean, College President, etc.
You can run the following types of SMS/MMS Campaigns:
Brand building (what makes your campus or school special?)
Links to virtual campus tours
Video testimonials
Video highlights of what makes your school special
Automatic reminders (reduce your Admissions no-shows!!)
Campus activity notifications
Automated enrollment documentation that needs to be completed including Financial aid
Appointment confirmation and follow-up
Campus event notification and invitations
Retention campaigns
Re-enrollment campaigns
Share student testimonials
Financial aid information
Answer questions
Ask for referrals
Send promotions and scholarship information
Celebrate holidays
Promote your mental health or career services
Congratulate students on achievements and exam completions
Share student and staff success stories
Share hiring or graduate success stories
Share College or University achievements
the list can go on and on
Want to differentiate your college? Think Service. This is an article you'll want to socialize with your leadership team.
We put together the top 2023 enrollment trends.


You can also send out text communications to communicate:
Specials or Deals (no application fee between these dates or if you attend a webinar)
Upcoming local events (networking opportunities)
Enrollment deadlines (sparingly)
Financial-aid deadlines (sparingly)
Webinars
Brand-building communications
Covid updates
Safety updates
Survey requests
and so much more
You can put people on a text message drip campaign, which allows you to control the conversation and send your prospective students communications about enrolling, financial aid, upcoming admissions tours/webinars and so much more.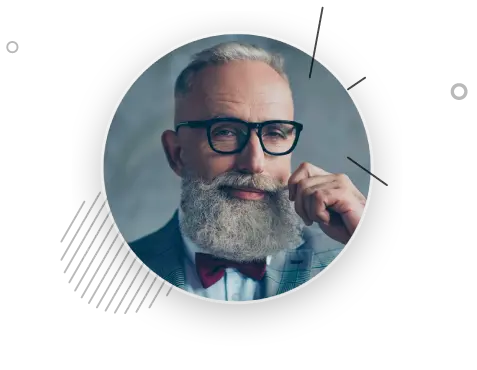 Let us help your

university

grow with great

marketing

and storytelling!!
Schedule a brief discovery call to receive a complimentary consultation to discuss persona development, qualitative studies, or with help to execute your marketing and content strategy.
Our agency can help you set up your CRM, reimagine your enrollment communication strategy, and set up marketing automation.
Use Text Messaging to Help Improve Retention and Reduce Summer Melt
Regular SMS campaigns can help your university improve retention numbers and reduce summer melt with a minimal investment.
Broadcasting automated text messages to prospective students is a type of communication with the audience that helps develop loyalty to your university brand.
Marketing is not just about driving prospective students to your website. Marketing now needs to focus on building connections with prospective and current students. If you can build stronger bonds with your students, and make it easier for them to ask questions and seek out help, then your students are less likely to drop out. Reducing student drops is now a huge priority for many universities. No one benefits if a student drops out before graduating. Plus, we want undergrad students to enroll in your graduate programs. Below we will cover the value of 2-way communications.

For Prospective Students: Send Encouraging Videos All Along the Enrollment Cycle to Improve Yield
Yes, your students prefer communicating via text message over other methods.
Let's discuss the best way to text message your prospective students.
Ultimately, students want to find the right university for them, so they can earn their degree and tackle what's next in their lives. It's our job to reduce the friction in the student journey and make it easier for them to find the information they need, and hopefully pick our university.
Check out this video we created to help show you the possibilities with MMS. MMS is where you send images or video text messages. This video was created to show you what an MMS can look like.
Ideally, you can set the video dimensions to match up with Instagram's 1×1 size dimensions. We recommend you audit your social media to see if you can repurpose those videos and images into your new enrollment text campaign. You may be able to reuse more of the videos you've already created.
Be sure to send text messages also, with links. You can include text messages along with your video to communicate why he or she should watch the video and/or what action he or she should take after watching the video.
I've heard from many colleges that they feel sending text messages can feel spammy. There's some good news on that front: It's not!
What if your college sent a 30-second video by text message (SMS or MMS) about what makes your college special, or an introduction from a popular Professor covering some exciting material?
Check out this video I created for a fake university called Ellery University. I created this video to be shared via text message through MMS, as an example of what your college can send students to keep them motivated throughout the enrollment process and share contact info to encourage people to ask for help. This can be especially helpful for first-generation college students and low-income students.
Use Text Messaging to Improve Your Enrollment Yield
Leverage SMS/ MMS as Part of Your Enrollment Strategy: Use Admissions Reminders
By implementing a simple SMS or MMS reminder strategy you can increase your admissions show rates significantly. By adding a reminder strategy you can help prospective students make their appointments, therefore increasing their likelihood of becoming your next enrollment.
You can send an emotional text message that helps solidify why they should show up for their scheduled time.
Or a video introduction from their Admissions Rep that tells them a little bit of what will be covered on the call today.
You can create these assets once and your CRM will send these communications out for you based on a set of rules you create in your CRM.
Use 2-Way Text
Don't stop with 1-way text messages. Be sure to give your admissions staff a cell phone so they can use it for text messaging with prospective students.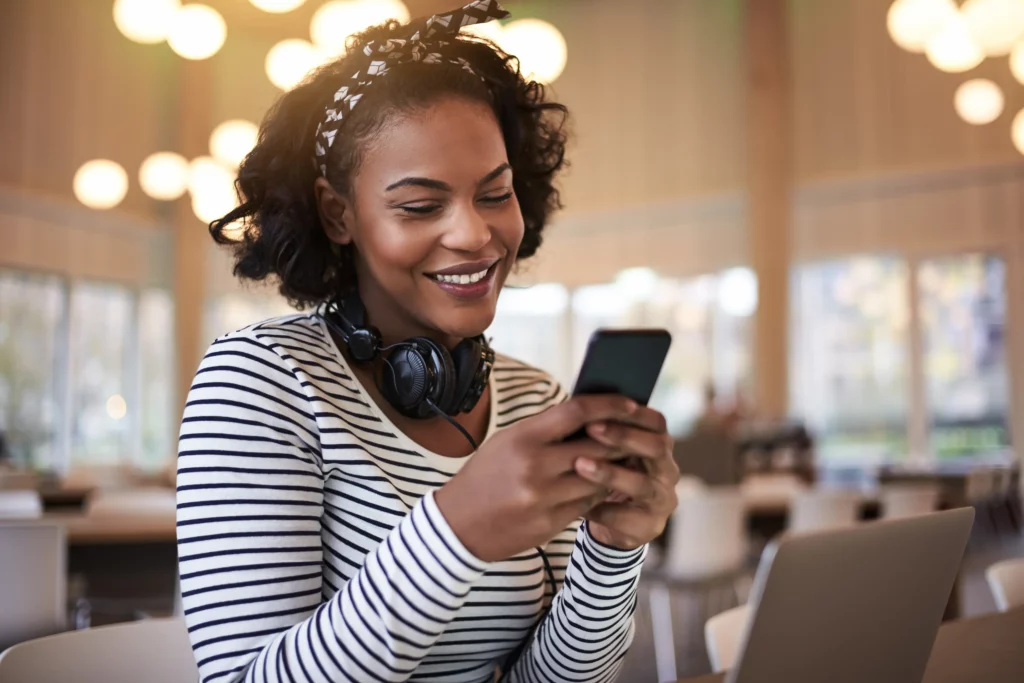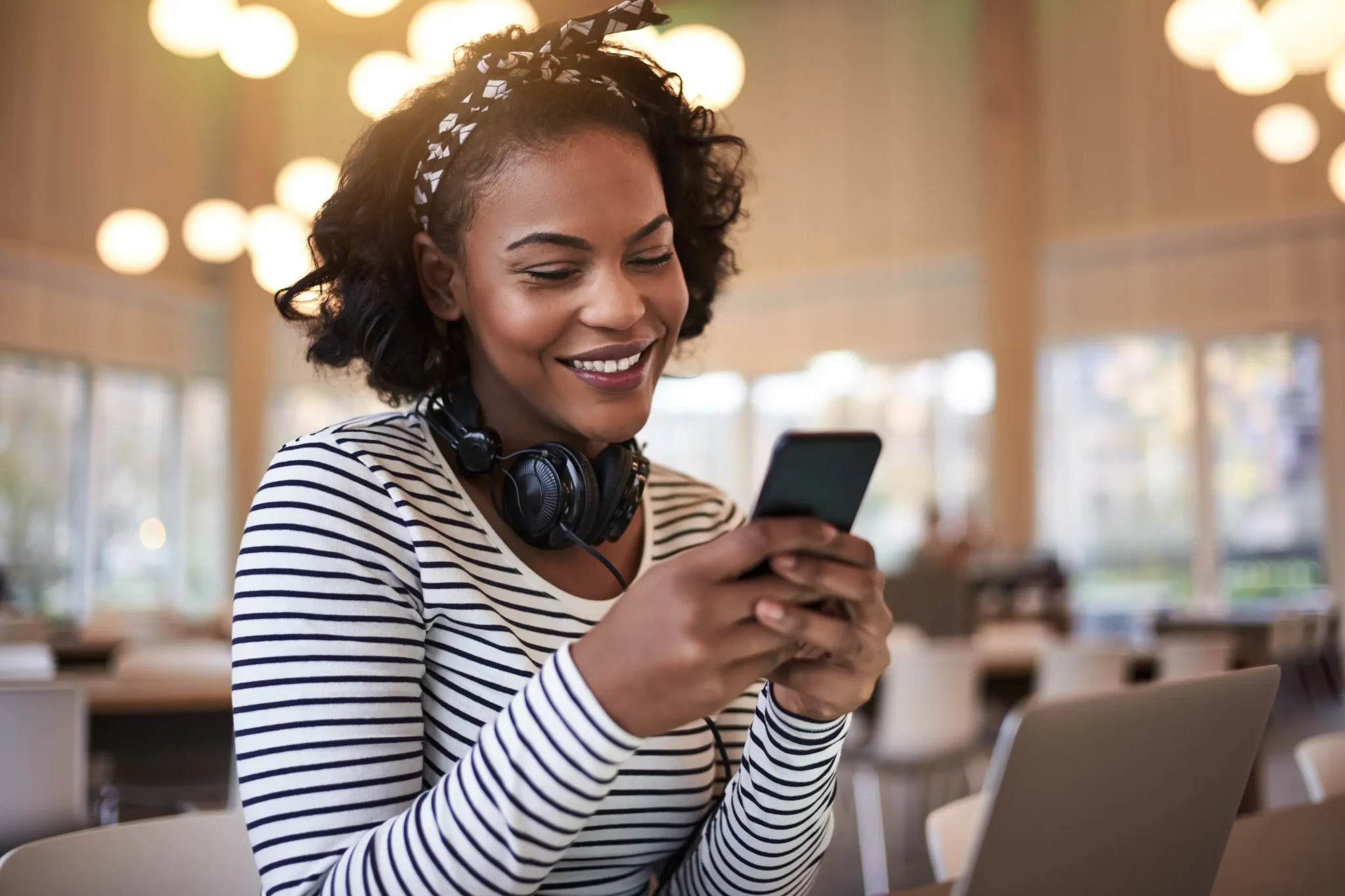 Your admissions team should be text messaging prospective students. This new form of outreach should be added to their enrollment process and managed through tracking and metrics.
Schools like Full Sail University have been text messaging prospects for over 10 years, and the majority of their dialogues with students are via chat or text message.
Before tackling tactics, your university may benefit from a Higher Ed mystery shop (secret shop) and a Higher Ed marketing audit.
Keep Students Motivated While Filling out their Financial Aid
While many students will start the application process, only a fraction will finish up the application process and go through the entire financial aid process.
Why not send MMS, and text messages throughout the enrollment process to offer resources, tips, and motivational videos to help to encourage more students to persist through the application process?
To dig into a specific example mentioned above, what if your college sent a 30-second video by text message (SMS or MMS) about what makes your college special, or an introduction from a popular Professor covering some exciting material?
As mentioned, text messages are opened at a rate of 98%. If you send something engaging and valuable by text message, it's almost a sure thing it will be seen.
A picture is worth a thousand words, and a video is worth a thousand pictures.
Email Marketing is a Valuable Channel for Enrollment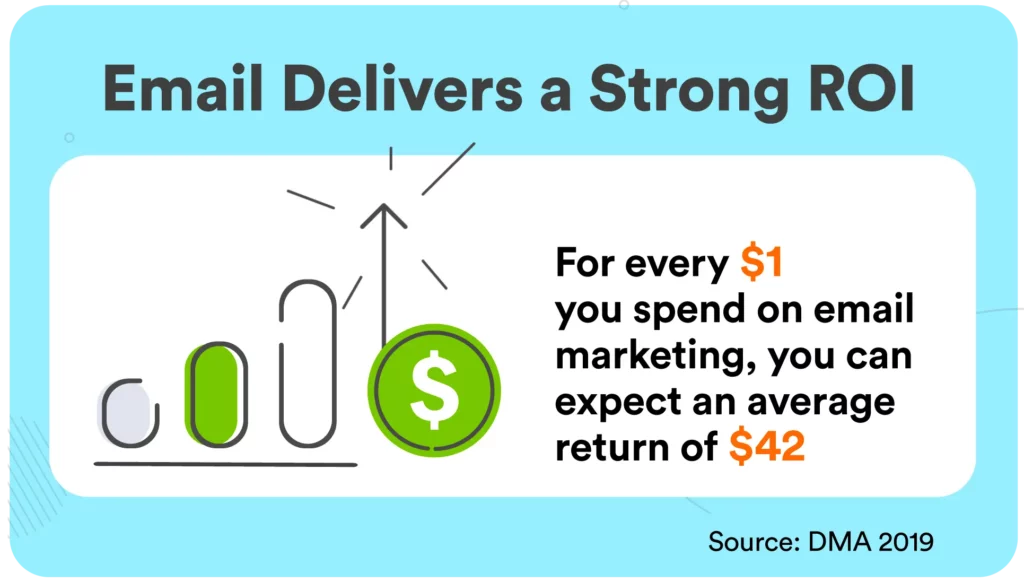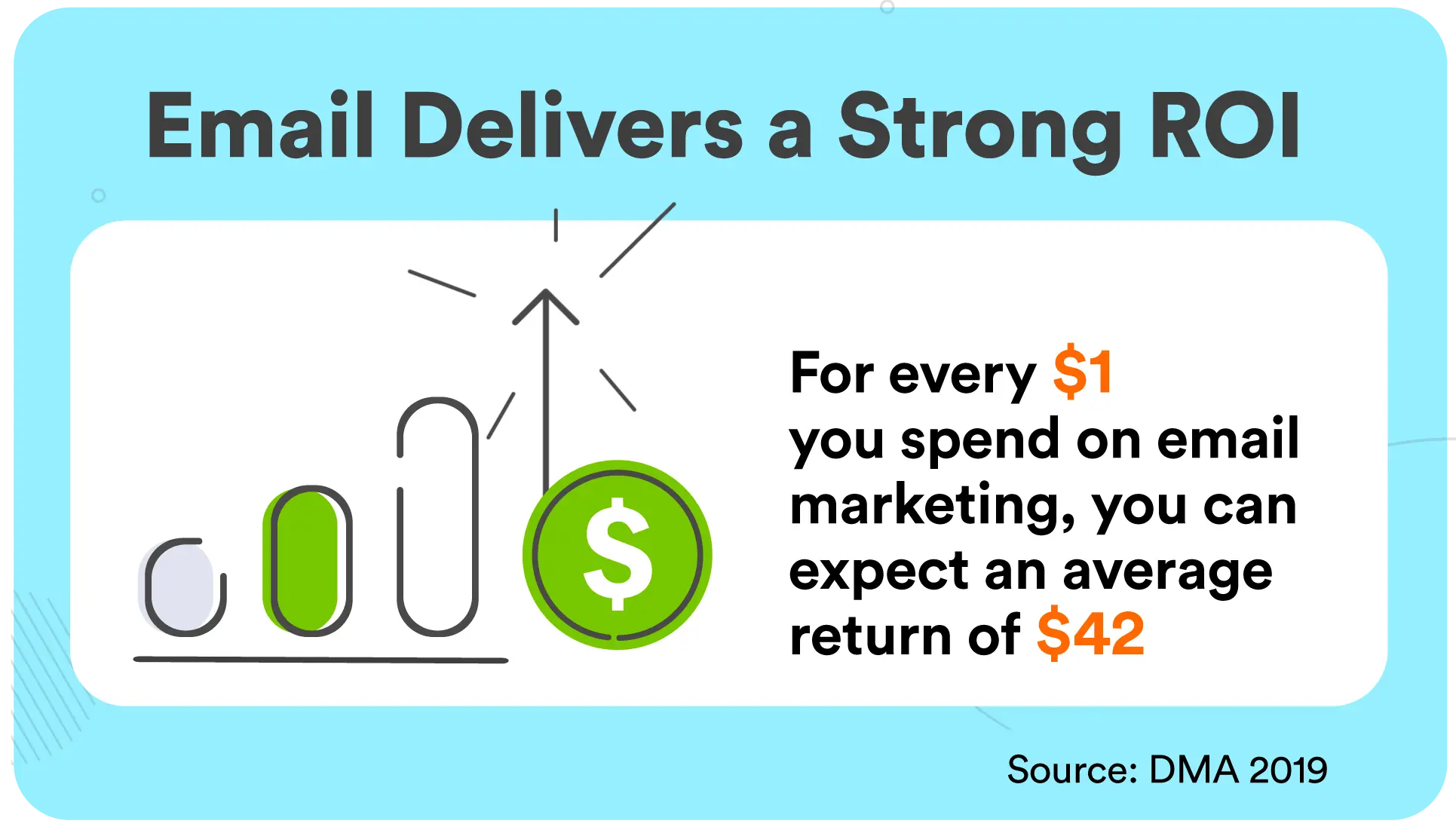 Don't abandon email. Email is still a valuable recruiting and engagement channel.
Here is an example of an email sequence to go along with your text messaging campaign:
When a new inquiry comes in, send out a fantastic first email the moment their information is submitted.
Then also send out a text message or two within 1-10 minutes of their submission. And hopefully engage in 2-way dialogues with prospective students.
Within 24 hours, follow up with a phone call.
Then over the course of the next few weeks, you will send a set of communications that tell your college's story, build value for your institution, and help communicate why someone would want to enroll at your institution.
However, it's important to test if text messages or phone calls work better for your type of student. If you find text messages work better, then continue to refine your text message communication strategy; layer videos such as student testimonials, welcome messages from Professors, a day in the life of a student video, polls/surveys, and so much more.
Again, your team will need to test different communication tactics to see which ones resonate with your students. Maybe videos resonate more with nursing students, while other channels resonate with your prospective MPH students.
We can help you with:
The right sequence for your text messages and emails to improve your enrollment yield
What is the best information to convey
How to test variables
Content audit
Value proposition / qualitative studies
It's important to differentiate between sending out apply now communications, versus value-sharing communications. If you are sharing value and prospects enjoy receiving your communications, then you will be allowed to send messages more often.
If you are using a CRM, then that CRM should be able to send out all of these communications automatically.
Our team can help you set up your CRM with new sequences and workflows.
If your CRM is set up correctly, your marketing automation will do most of the heavy lifting and send out communications based on the sequence you set up.
How Does MMS & SMS Look on Mobile Devices?
Do you want to see MMS in action? Check out these screenshots to see how it looks on someone's phone. I sent these videos to myself and took some screenshots. You can send a mixture of text messages and videos.
This one includes some paid media ads that would make great text communications.
We help universities drive more tuition revenue growth
Schedule a brief discovery call to receive a complimentary consultation for your school.

Schedule a Quick Introductory Call

Get the most out of your technology
Let us help with your CRM. We set up automations and sequences to free up your team's time.