A universal truth of marketing is that messaging matters. This is even true at universities; maybe especially so. To stand out, you'll need strong copywriting that clearly communicates what you offer and how it's better than other universities.
Like any other business, universities can and must identify what makes them stand out from other universities – what makes them unique. This uniqueness is what we call your "value proposition."
Why identify your university value proposition?
Having a clear and relevant value proposition matters because it articulates why a prospective student should come to your school over another school. It allows you to have clarity of message and easily communicate your value to a prospective student, which in turn should help you increase enrollment while reducing costs.
Without this clear message, there is nothing to help your school stand out from all the rest, making it more difficult to attract the kinds of students you want.
Clarity of message and value = Higher ROI
Ultimately, empowering your messaging with a unique value proposition results in a bigger bang for your buck when it comes to your marketing; you'll have a better understanding of your audience and how to reach them, making each marketing effort that much more effective and improving the return on your marketing effort.
Clarify your value proposition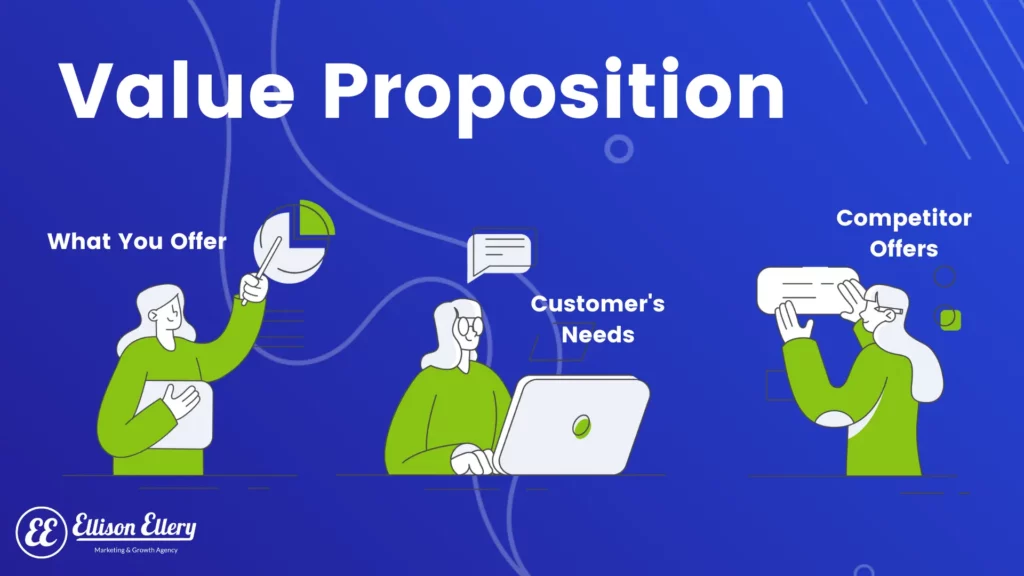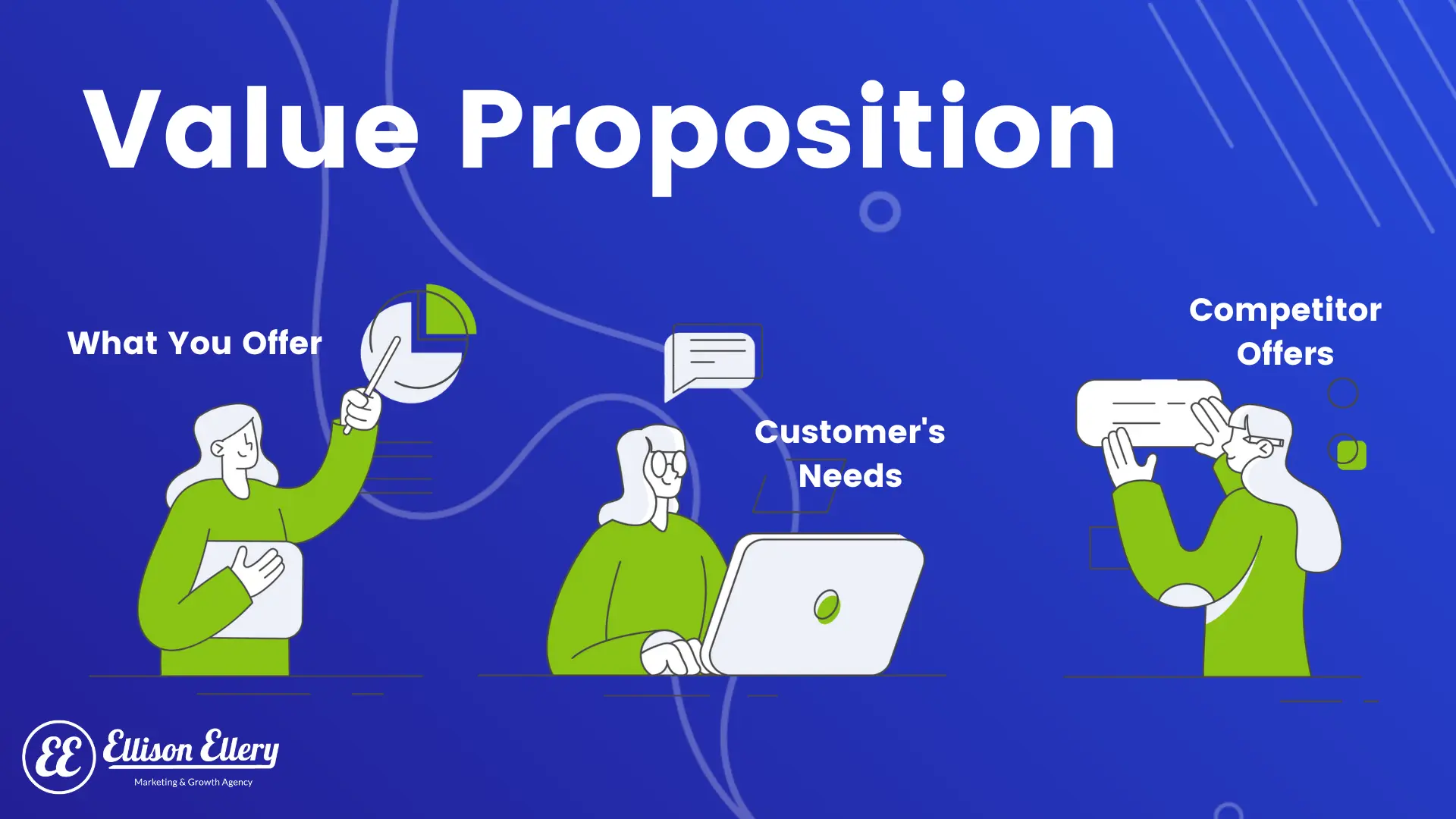 So now it's time to ask: what do your prospective students value most?
If you don't know, it may mean it's time to run a qualitative study. There are multiple ways to approach this, but our method is simple: we work with our university clients to facilitate student workshops. This is where we are able to ask students, prospective students, and/or alumni a set of questions to get to know their "why." For example:
Why did they enroll?

Why did they pick this university?

What did they value most from their experience?

If the university has a brand campaign, we would show them the brand campaign and ask follow-up questions to find out if the branding is resonating.
Newsletter Sign up!
Get our best content on digital marketing in your inbox 2 times a month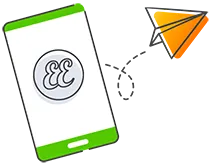 We want to better understand what a student finds most valuable in a university – in your university, specifically – and why. This can help bring you more clarity and validate your messaging.
We often find out university clients get several insights from these workshops that cause a big shift in their perspective, creating far-reaching effects throughout the communication strategy, and bringing universities into better alignment with both current and future students.
Most universities are not promoting their value propositions
In our 20+ years in higher ed marketing, we've secret shopped hundreds of schools. During that process, we have been consistently shocked at the lack of integration between what the admissions person says, what's on the website, and what is included in lead nurturing sequences and other marketing communications.

Strong and consistent messaging is critical for forming relationships with prospective students, tapping into their wants, needs, and emotions. Often, we see universities doing very little value-building or inbound strategy to motivate prospective students to engage; but if your university can manage to create a strong bond with those prospective students and appeal to their values and desires, it makes them less likely to get discouraged by other interactions, like with financial aid. If the alignment is strong enough, they will jump through hoops to enroll at your university.
How to find your unique value propositions
First, your university should do a thorough audit to document possible value propositions and unique services and offerings. Here is a possible list to get you started:
Campus amenities

Student body diversity and inclusion

Prestigious partnerships, awards, and accreditations

Charitable contributions and initiatives

Community contributions and involvement

Cultural priorities

Scholarship opportunities

Alumni success stories

Career Services, Student Support, and Enrollment Advisors

Job placement

Tuition affordability

Unique program features, capstones, simulations, virtual reality, etc.

Career readiness and hands-on courses

Admissions boxes which may include a computer and other software

Free courses
Newsletter Sign up!
Get our best content on digital marketing in your inbox 2 times a month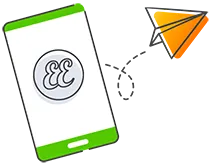 Also, ask your department chairs to get involved. There may be additional programmatic accreditation or accolades you may not be aware of that can be added to this list, and some may be department-specific.
Then, on the flip side, there are the more general motivations your prospective students have. Oregon State University even went as far as creating a value proposition for earning your degree to begin with, which could help you identify key motivators.
When you start to list out everything you have to offer, it may feel overwhelming at first. However, within all that noise, similarities will arise, and you will start to identify what your university's unique value propositions are. Once you have that large list, it's important to start to validate which ones mean the most to your prospective and current students.
Here are some questions that may help you craft that message:
Purpose: Why do you exist?

Vision: What future do you want to help create? What does the future look like?

Mission: What are you here to do? How do you create that future?

Values: What principles guide your behavior?
This simple exercise will help you approach your value prop with more clarity and a stronger sense of identity.
Also, note that you can have more than one value proposition! Different value propositions can be leveraged at different points in the enrollment process, to different audiences, and on different channels.
Check out our case studies page to see how we were able to help our clients identify and implement their value propositions!
Have you heard of the Value Proposition Canvas?
The Value Proposition Canvas, illustrated below, was developed by Peter J Thomas and is a framework to help you orient your value proposition around what your customers value and need.
The Value Proposition Canvas is meant to quickly test "minimum viable clarity."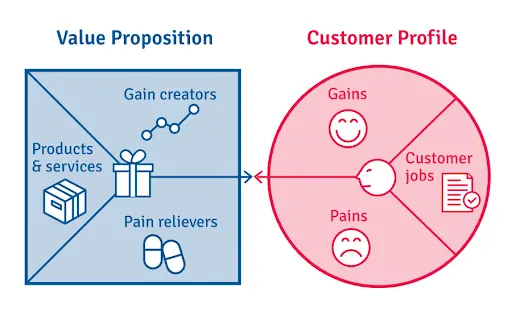 Here is an example of the value proposition canvas as applied to a university use case, which illustrates how some of your prospective students' values and your value propositions can be overlaid to illustrate a true value-add: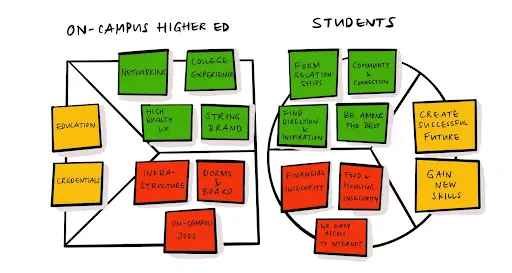 Solve for student pain points in your value propositions
One of the most important aspects of this model is pain relief. Your prospective students have struggles and pain points that are informing their values and motivations, and if your messaging communicates how you can relieve those pain points, it will go a long way towards engaging those students.
For example, Some students struggle with reliable internet access, so they have to drive to a nearby library or business for free wifi. Other students do not have a computer, accessing the internet from their phones instead. Many students struggle with financial insecurity or how to manage college debt. Some students struggle with reliable housing.
Once you tap into these pain points, ask yourself, do you offer any student support services that can help solve these issues? If so, be sure to validate their importance with real students, and then include them in your value prop list.
Now that you have clarity on your unique value propositions be sure to use them as the highlight of your marketing materials, ads, and paid media landing pages, as well as making them the main points on your website pages and Facebook ads.
Applying your value proposition effectively
Now that you know what a value proposition is and why it's important let's explore how you can leverage it in your messaging for maximum impact.
Many universities use agencies or OPMs to make the most of this powerful messaging, but in this article, we'll share some of our best strategies for finding, developing, and leveraging a unique selling proposition.
Your students are changing, so your marketing techniques need to change too
The vast majority of your undergraduate or graduate enrollments are digital natives. The oldest Gen Zers are now 28 and have already completed some of your graduate programs, and even younger Millennials (29-35) have grown up with modern technology.
By far, digital natives – especially Gen Z – prefer authentic brands, with 82% saying they trust a company more if it uses images of real customers in its advertising. 72% said they're more likely to buy from a company that contributes to social causes.
Gen Z also has a favorable view of technology, with 66% saying they believe the internet will bring people closer together, while 56% said they are friends with someone they only know online.
Based on these statistics, how do your value props and how you communicate them need to change?
How to test if your value prop comes through on your website or landing page
To test whether or not your value propositions are immediately clear, we recommend you do a 3-second messaging test. To do this test, look at your landing page or website page for less than 3 seconds, look away, and try to remember what the main point of the page was. What was the most important information? What did it seem to be communicating most effectively?
These 3 seconds aren't an exaggeration; that's often how long you have to capture the attention of someone visiting your page. You don't want hard-earned website traffic to bounce because they aren't sure why they should take the next step and how your school is relevant to them.
If you're not clear on your value proposition, how can your prospective students be clear on it?
Create a message that resonates with your ideal audience, and drive them to take action on your offer, which in most cases is to learn more about the specific program of interest. As you do, you'll see the best results if you put your value proposition front and center so there are no questions about what you're trying to communicate.
Your value propositions should be leveraged as Calls-to-Action
Keep testing what copy and CTAs resonate best with your audience. A/B testing, focus groups, and continually asking for feedback will help you determine what works for your ideal student. What sort of action makes the most sense for them in that moment based on the information you've communicated in that first impression?
Remember, prospective students don't usually have the opportunity to tell you why they leave your website or how well they connect with it, so this is your chance to collect some data to help guide your iterations.
Clarity of message: leading with your unique value proposition
Whether your university offers undergraduate, graduate, or certificate pathways, you probably have a few different messages you'd like to get out. With so much to share, and many ideas for how to share it, it's easy to get distracted.
Within all that noise, your unique value proposition will be the best attention grabber and will tie together all the threads of communication a prospective student receives.
Clearly communicating the value you provide for your website visitor is a must; a noteworthy experience entices the visitor to learn more.
Every part of your website's messaging should clearly explain what your prospect stands to gain as a student. Demonstrate your value proposition(s) through:
Bullet points – list out your features and benefits in list form, like this

A strong, bolded sentence or header – remember, you only have 3 seconds!

Design icons with brief captions to stand out on the page – those who skim read your page will still get the full impact of your value proposition
Always remember that people tend to scan rather than read word-for-word, so make your value proposition explicit. Your content should be scannable, not incorporated into long blocks of text where the prospect may miss it. Check out these examples from other universities.
These website pages are called landing pages. Often they are used when companies or schools bid on Google ads and these are the pages a prospective student would land on after clicking through the ad; that's why it's called a landing page.
Become student obsessed
Your students are, ultimately, your customers. So just like a business must revolve around their customers, you should revolve around your students. Universities with a student-first mentality are proactive and consistent in their communication, and they dedicate more resources than expected to developing and improving the things that matter most to their students. Does this describe you?
Some ways that universities show they're student-obsessed include:
Investing heavily into R&D

Building a frontline of student support reps and enrollment advisors

Frequently sending out surveys and NPS questionnaires

Allowing for and responding to student complaints and comments.
Virtual Workshop
by Ellison Ellery Marketing and Growth Agency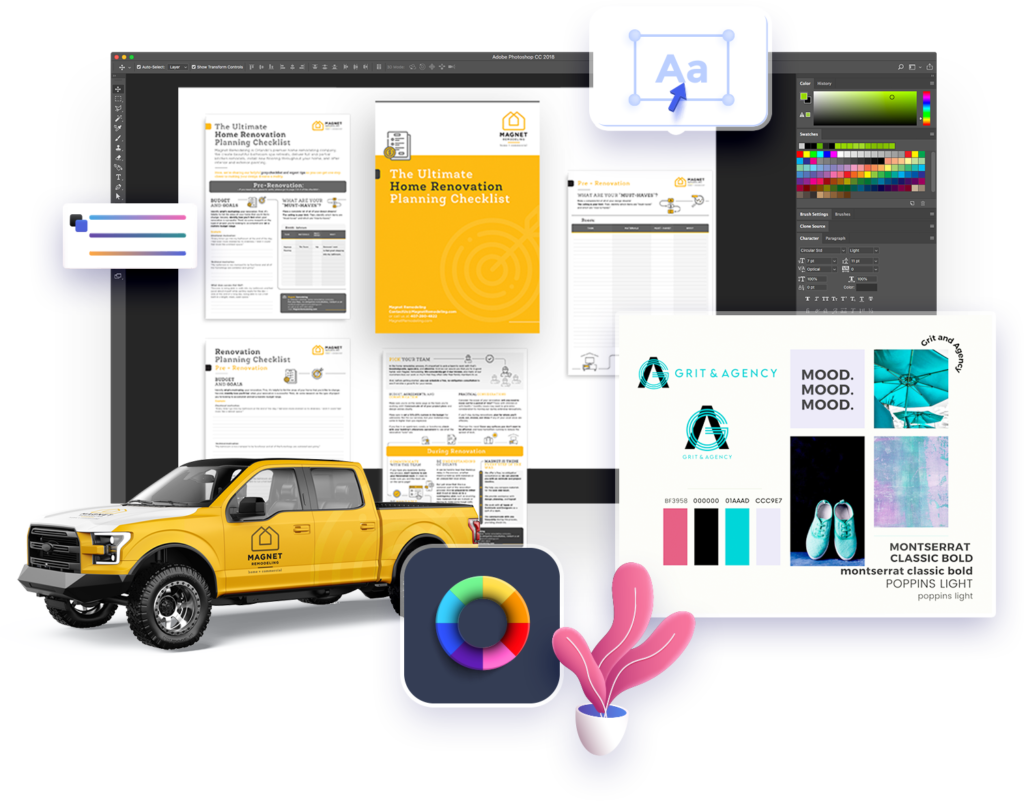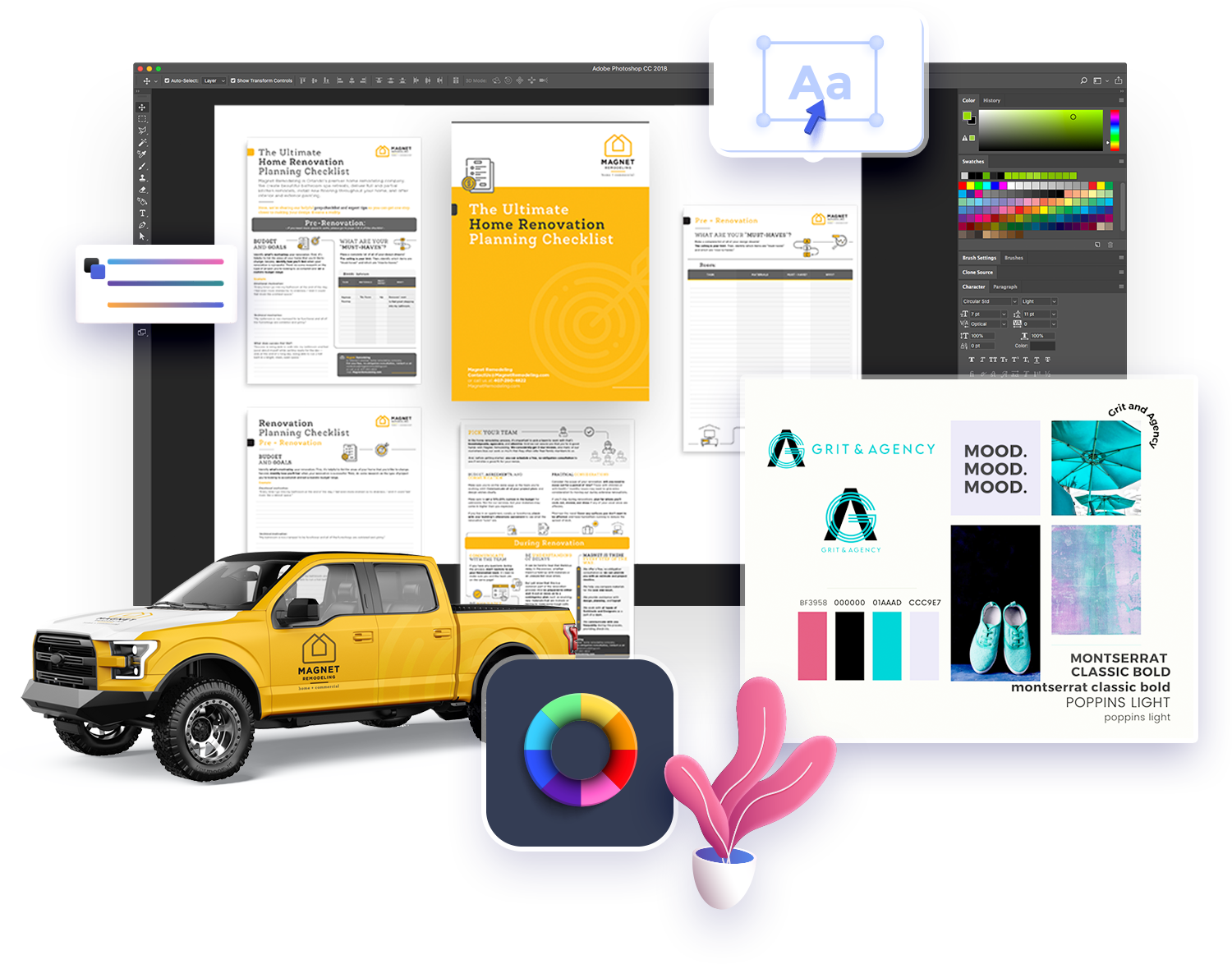 "Uncovering Your True Brand Story"
We'll host a customized one-on-one brand messaging workshop so your business can get clarity on what it does, how it does it, and what pain points it's solving for. The workshop is one portion of your deliverable. We also take what we heard in the workshop and then apply that to write your mission statement, vision statement, and a few one-liners for your business.  You'll have everything you need to have a clear vision of how your product and service benefits your buyers.
Virtual workshop 3-4 hours (Additional hours included in price for creating a Summary Memo.) 
Value props from other universities
The best way to understand how to apply your unique value propositions is to see how other universities are already doing it.
Perform a Competitor Analysis
It's vital to complete a thorough higher ed competitive analysis so you can identify if your value props are unique. This will help you understand how you are positioned in the marketplace and how you might be able to stand out more. Below we took screenshots of a variety of Google paid ads. It's important to review how your competitors are writing their ads and which value props they are leading with.
With the advent of online degrees, it's become imperative for regional universities to compete with programs like those of Liberty University and SNHU. SNHU, which is a privately owned university in a small Vermont town, now has over 100,000 enrollments because they have embraced technology and found a way to align with the values of their prospective students.
Some of your local community members may even be attending SNHU or something like it instead of your local school.
Here is an example of value props from Strayer University. See what they're leveraging to grow enrollments:
Google Ads from other schools
One area in which you'll be competing against these institutions is in search ads, when your prospective students first begin researching programs on Google. We've analyzed Google Ads from some of the top universities (top ranking both in the country and in the Google search results) so you can learn from their approaches:
This Google Ad from SNHU is loaded with value props. (Don't worry, I didn't click on their ad; Google is rich enough!) SNHU is speaking to 200+ programs, which tells prospective students they probably have the program they are looking for. Plus, the ad features SNHU's liberal transfer policy of up to 90 credits.

These ads mention their 200+ programs twice because they are dynamic ads; this means Google automatically pulls copy from their site and arranges it in various configurations to see what yields the best results.


For the Ohio University, this ad could feature more engaging copywriting/messaging, but it does a good job of outlining its key value props: 100% online, affordability, accreditation, and no GRE requirement.

For Devry University, mentions it is affordable, offer grants and scholarships, and speaks to their different types of tech/engineering programs. To find this ad, we searched specifically for an engineering degree, and you can see how the copy is relevant to the values and goals of someone searching for that online.

For Liberty University, its ad focuses on career advancement, which speaks to prospective student outcomes. This ad also does something unique: it offers a deal! 25% off for first responders will help motivate conversions when prospective students click through from the ad.

For American Military University, this ad speaks to flexible schedules, 8- or 15-week courses (allowing students to finish faster), and affordable tuition. These features align with the values often cited by the types of students AMU attracts.

Landing pages from other schools
Once someone clicks on your ad, you need to convert that visitor into an inquiry. This is done by making your landing pages optimized for conversions. Your Google ads job is to get someone to click on your landing page. It's your landing page's job to intrigue the visitor to want to learn more about your university. Get tips to make your Higher landing pages stronger, plus examples of landing pages from other universities.
In our recommended model, your website needs to optimize for six conversion factors to improve experiences for your website visitors:
Value Proposition

Clarity

Relevance

Distraction

Urgency

Anxiety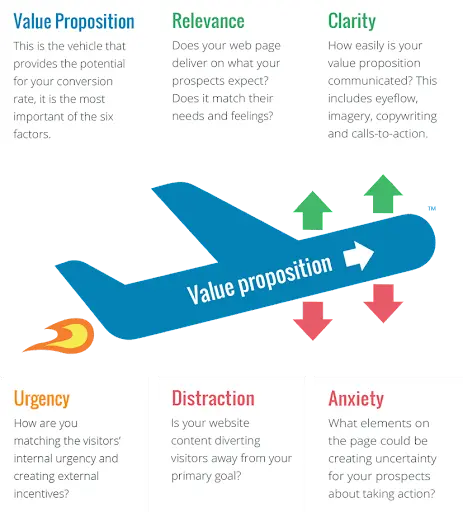 Examples of value propositions outside higher ed (get inspired)
Of course, value propositions apply to businesses of all kinds, not just learning institutions. Check out this list of the most effective value propositions.
How to write a higher ed value proposition in 6 steps
Now that you know what unique value propositions are, the power they hold, and how to apply them in your marketing, here is how you can implement this approach for your university in 6 clear steps:
Select the target for your value proposition or your student persona. This will help you better select your messaging and identify students to validate and provide feedback on any new value propositions.


Identify what problem you are solving for that persona. What is their biggest unmet need or pain point? What problem is your university solving for in the hearts and minds of prospective students like this one? This is where you will want to do qualitative research.


Conduct competitor research. For example, let's take two big state schools, the University of Iowa and Iowa State University. Ask the question about how they are solving the problem you have defined in step 2. What makes each university unique in that context? Why would a student select one university over the other? You can also run qualitative studies to better understand why a student picked your competitor over your university by speaking to previous prospective students.


Define the benefit you are offering as a solution to the problem, which ideally is distinct from competitor universities. Does your program cost less than others? Does your university offer additional student services or support services to help students retain and graduate?


Document a long list of possible value propositions, and then validate which ones your students value the most. Some value props can be leveraged on your website to intrigue a prospect, and then what value props would prospective students care about during and after the enrollment process?


Start using your value props on your website, in your email communications, in your ad copy, and everywhere else you have touchpoints with prospective students to create a consistent experience that speaks to their motivations.
You are even if you don't think your university offers anything unique; your students chose you for a reason. All you need to do is dig deep to understand why that is, and then invest in further developing those services or features, creating a value proposition roadmap that will help you become synonymous with your unique value proposition over time, effortlessly attracting the right students year on year.
Our agency, Ellison Ellery, can help your university conduct competitor analysis, develop your value proposition, and conduct qualitative research to validate your messaging. Contact us today.