Wondering why you should blog for your business? Wonder no longer. Blogging can reap sooo many benefits for your business.
You know everyone is doing it. Everywhere you look, you see other businesses constantly pumping out great blog content.
Maybe you feel jealous. You don't have time to keep up with a blog on top of everything else. Why can't my business keep a steady blog? How are they coming up with such great ideas?
Or maybe you're putting in the work, but you just feel lost. You're not getting much interaction. How do I write a good blog? Is this even worth it?
Well, we're here to tell you that it's absolutely worth it to be blogging for your business.
And we don't expect that just saying that will convince you — so we've put together 5 reasons why you should blog for your business in 2021.
After we've (hopefully) convinced you that blogging is one of the best moves you can make for your business, we're going to give you 6 tips on how to knock your blogs out of the park.
And, most importantly, we'll show you how to use blogs to drive your business leads, revenue, and reoccurring business.

How are your

marketing

efforts contributing to your company's growth?
Schedule a brief discovery call to receive a complimentary consultation for your business.
Why You Should Blog for Your Business
Here's the top 5 reasons why should blog for your business:
Blogging attracts more visitors to your website
Blogging improves your SEO rankings
Blogging converts traffic into leads
Blogging helps build authority and customer trust
Blogging can help show off your services
More visitors? More leads? Getting to show off your stuff? Sounds like a great deal to us.
And hopefully it's starting to sound like a great deal to you too. Let's jump in!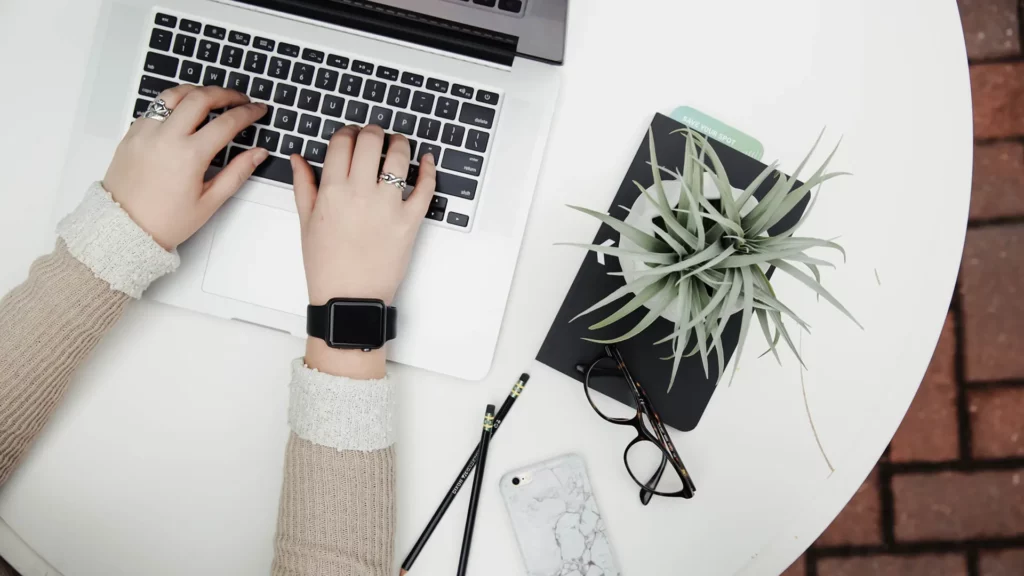 1. Blogging attracts more visitors to your website
We're just going to come right out and say it: businesses that blog get 55% more website visitors than businesses that don't.
Um, what? Blogging should be a no-brainer at this point. (Do you even need to read the other four reasons why you should blog?) And we're going to jump into a few of the reasons exactly why blogging attracts more visitors to your website. So keep reading.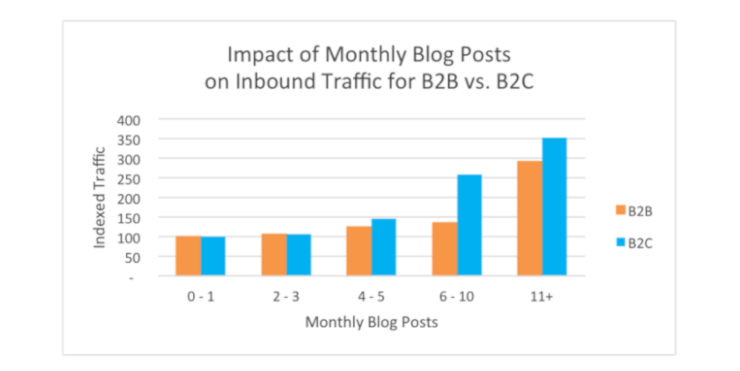 2. Blogging improves your SEO rankings
Struggling to get some search engine love? Keeping up a steady stream of quality blog content is one of the best ways to make search engines pay attention to your website.
Companies that blog have 97% more inbound links (links from another website to your website.) And search engines love inbound links.
Inbound links let search engines know that you're credible and have authority. And they'll reward you for it.
Also, companies that blog have 434% more indexed pages (pages on your site that have been analyzed by a search engine's crawlers and added its database).
Simply put: the more pages you have your website, the more you'll be recognized by search engines. And blogging is, obviously, a great way to keep adding pages to your website.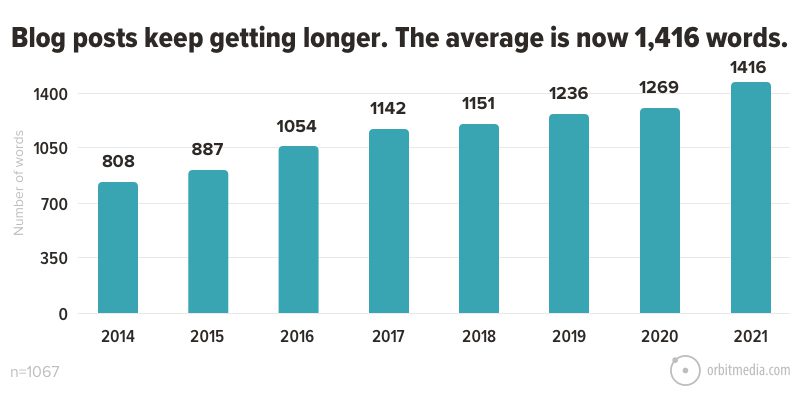 3. Blogging converts traffic into leads
First, here's a caveat: blogging is a strategy and not just a tactic.
If your strategy is executed well, then it can drive your business more leads, sales, and revenue.
However, if you're hiring a company to write $100 blog posts for you just so you can say you wrote two new blogs a month, then this channel is probably not going to produce the results you're looking for.
When you promote your blog posts across all of your social media channels, you're going to be providing a link that leads people to your website — which is one of your biggest money-makers.
Plus, you will want to come up with ways to break up this content into bit-size chunks and use it in your sales strategy and materials or find ways to repurpose this content to work on different platforms.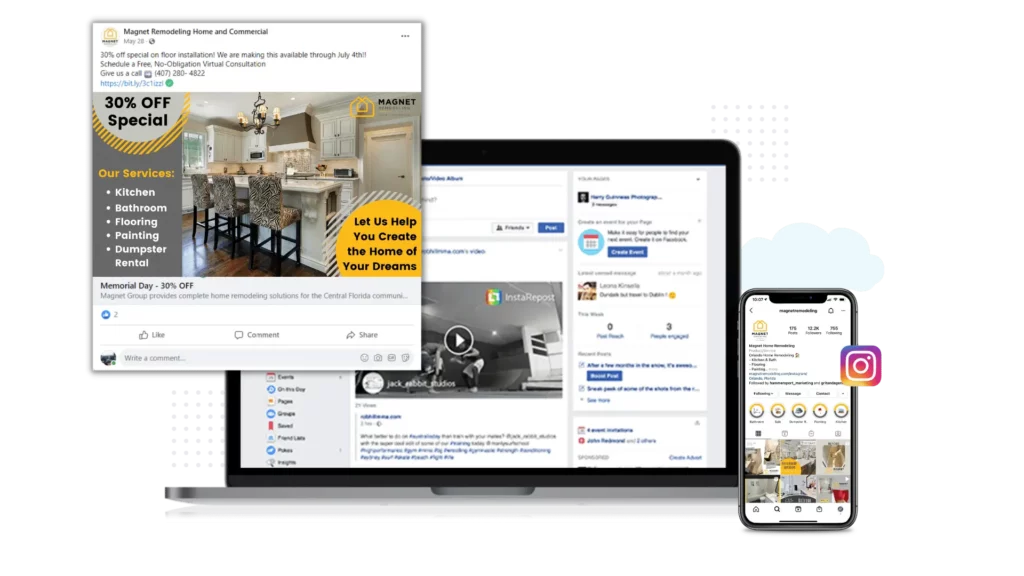 Think of each new blog post as an opportunity to get new leads. By providing multiple call-to-actions in each blog post (e.g. free e-book, free webinar, or free trial), you dramatically increase your chances of getting new leads. What is the next thing you want someone to do after they have consumed this blog post? Help to drive this person to the next thing.
Think of how this blog fits in with where your buyer is in their buyer's journey and from awareness to consideration to conversion. What is the next step in the funnel?
Attract them with a valuable and interesting blog, and then hook them with a call-to-action.
You should be blogging about topics and ideas that your buyers will want to read. If you don't know what would entice your buyers — ask them!
Seriously, just pick up the phone and ask them what types of burning questions they would love for someone else to research and answer for them!
4. Blogging helps build authority and customer trust
People want to know that they can trust you. And they also want to see that you know what you're talking about!
By writing blogs that showcase your expertise in your field, you can establish your credibility and win the trust of your customers.
Blogs are also a great way to give your customers a glimpse of your business' personality! They're able to hear your personal voice, and they're able to see your passion for what you do (and what you can do for them).
5. Blogging can help show off your services
So, coming in last (but not least) as reason #5 for why you should blog: blogging can help you show off your services. And blogs help you to be sneaky about it.
Let's say you want people to know about your lead nurturing services. If you go, "We're great at lead nurturing. Let us help you!", your customer will probably go, Huh. Good to know.
Here's why a blog can be so valuable. Instead of coming right out and talking about your business, give them something that's valuable for them.
So, instead, you could write a blog titled "The Top 5 Most Effective Lead Nurturing Tactics" and include some truly valuable tips. This way they're coming to your blog for a problem that's significant to them. And then, woven into the blog post, you can include shout-outs for your own lead nurturing services.
After reading a blog post stressing the importance of lead nurturing, your customer will be much more likely to want to up their lead nurturing game.
And seeing the offer of your services will be all the more welcome. You've swooped in to save the day!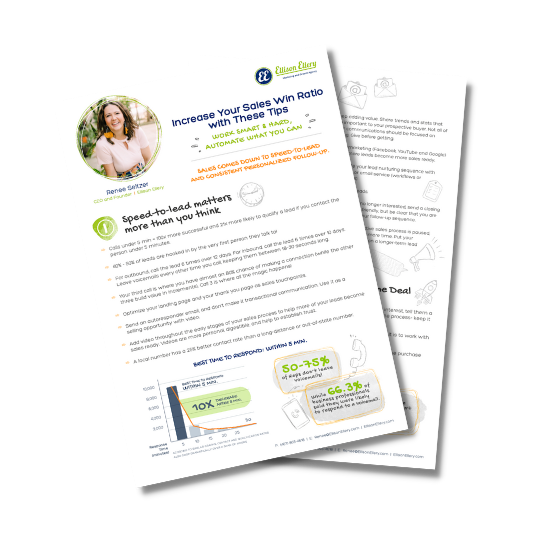 #WinMoreSales Sales Tips Sheet
Get quick, actionable tips on how to increase your sales win ratio. 
Just fill out the form below and we'll send you a FREE copy of our #WinMoreSales sales tips sheet! 
Blogging Tips
Alright — now you know why you should blog. And now that you're all on board the blogging train, we're going to give you a few tried-and-true tips for how to make your blogs amazing.
1. Answer important foundational questions first
Before you can start cultivating a successful blog, you're going to have to come up with the answers to a few important questions:
Who will be reading my content?
What problem(s) am I solving for my audience?
What makes my perspective on this topic unique?
How am I going to manage content creation and publication?
What is my strategy to distribute the content once it's created?
What is my content repurposing strategy?
How will I track my results for this initiative?
The answers to these questions will provide you with a solid foundation for your blog writing strategy. If you already have a company blog but haven't answered these questions yet, take a step back and answer them. It may bring your blog some clarity.
If your blog could thank you — it would!
If your blogging strategy isn't driving you more leads, sales and revenue, then let's talk! Skip the vanity metrics.
2. Create content pillars
This tip goes hand-in-hand with the first tip. To write meaningful, valuable content, you're going to first need to decide on your content pillars.
Your content pillars are what will support your content strategy. You can develop your content pillars once you understand your audience, their pain points, what they want, and what you have to offer.
Once you have a solid set of clear content pillars, you can begin writing your blogs! Developing content pillars will also take a lot of hassle out of coming up with blog topics, too.
3. Optimize your blogs for SEO
So, you've put in the work to create a solid blog post. Go you!
You're not done just yet, though. It'd be a shame for all of your amazing ideas to go unread. And that's why you need to optimize your blogs for SEO!
Here's some SEO-musts you should pay attention to before hitting "publish":
Do keyword research for your topic and include popular keywords
Make sure your post is structured and easy to scan
Use short paragraphs and clear headings
Use transition words frequently to move the reader along
Make sure your post is at least 300 words long (although the optimal blog length for 2021 is 2,100 – 2,400 words!)
Link to existing internal content — if you mention a concept related to another blog you've written or a page on your website, link to it using the keyword phrase of the page you are landing on.
Link to external content too, but not too much.
The world of SEO can feel daunting. But, by following these SEO basics, you'll be well on your way to getting your blog noticed.
4. Don't treat blogging like a checklist item
We know your agenda is already jam-packed. And that's why writing a blog may feel like the least of your worries.
You may even outsource your blog-writing — and that's probably not the best idea.
Your customers want to hear from you! That's why you should blog. And one of the best ways to effectively get yourself and your business across to your customers is to blog.
So, don't treat blogging like it's just another item to be checked off your list. It matters. And you'll see that the more effort you put into your writing, the more success you'll have overall.
Remember: blogging doesn't just mean filling your content creation requirement. It can also mean increased traffic, new leads, and even new customers!
5. Market your blogs!
Finally, put the cherry on top of all of your blogging efforts by letting the world know about the blog you've just written.
Use all of your channels to drive traffic to your blog, including engaging calls to action. You can market your blogs on:
Instagram
Facebook
LinkedIn
Twitter
Pinterest
Now, just sit back and watch your hard work pay off. As your staff to share your articles, comment on them, and like them. Also, ask your employees to become contributors too. You want to get as many people in your organization contributing as possible.
6. Add images to your blog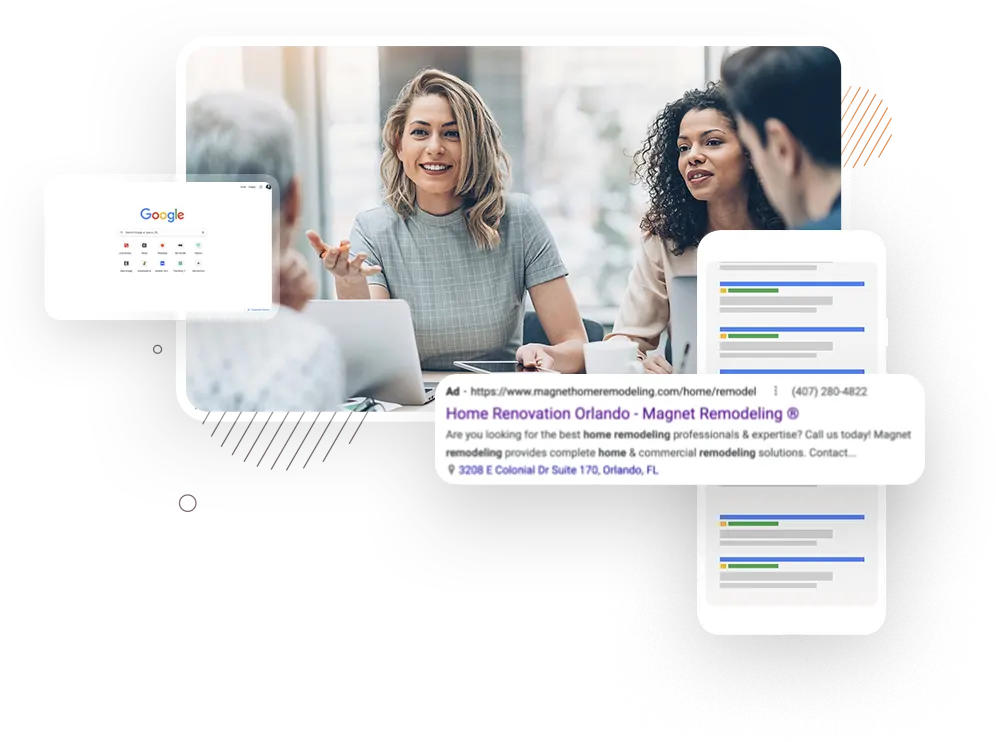 Remember: blogs on their own can be boring, so add images (that are optimized for the web, so they don't slow down your website) to your blog posts to increase interest.
And to get more traction on websites like Pinterest, your blog image needs to be a custom size. Each website has different size requirements for its post preview image.
Tip: Canva is a design website that allows you to easily adjust your image size per social media platform.
Remember that design aesthetics are a big part of getting others to share your content!
Now What?
We hope we've made it clear why you should blog: businesses that blog have far better marketing results. Hopefully, you're thinking about stepping up your blogging game!
And, once you get those blogs rolling out, you're going to want to make sure the visitors who come for your blog will want to stay on your website.
And we know how to make sure they'll want to stay.
Ellison Ellery Consulting can help you with your content strategy! We can also help you get started on your blogging journey if you're feeling stuck. And we have the expertise to optimize your website for conversions after drawing in visitors with your blogs.
Contact us to learn more about our services!

How are your

marketing

efforts contributing to your company's growth?
Schedule a brief discovery call to receive a complimentary consultation for your business.