Facebook and Instagram ads interrupt your audience's social media feeds — and your ads need to be a welcomed interruption! That means they need to break through the clutter and be interesting.
People go to Facebook to see pictures of their friends or do some humble bragging about their child — not to check out ads. No one says: "Today, I want to see some ads and be sold to."
All the ads presented on Instagram and Facebook are interrupting users' scrolling. But they work. The average Facebook user clicks on 12 Facebook ads a month. That's one ad every 2.5 days! -=
Wow — that sounds pretty good, huh? You're probably starting to wonder how to advertise on Facebook for your own business.
We're going to give you our 3 tried and true steps for how to advertise on Facebook and Instagram.

How are your

marketing

efforts contributing to your company's growth?
Schedule a brief discovery call to receive a complimentary consultation for your business.
Why Should I Advertise on Facebook?
Well, first things first. You might be wondering: "Is it really worth it to spend my money on Facebook ads?"
Our answer: absolutely.
These stats should push you over the edge if you've been debating on whether or not you should learn how to advertise on Facebook: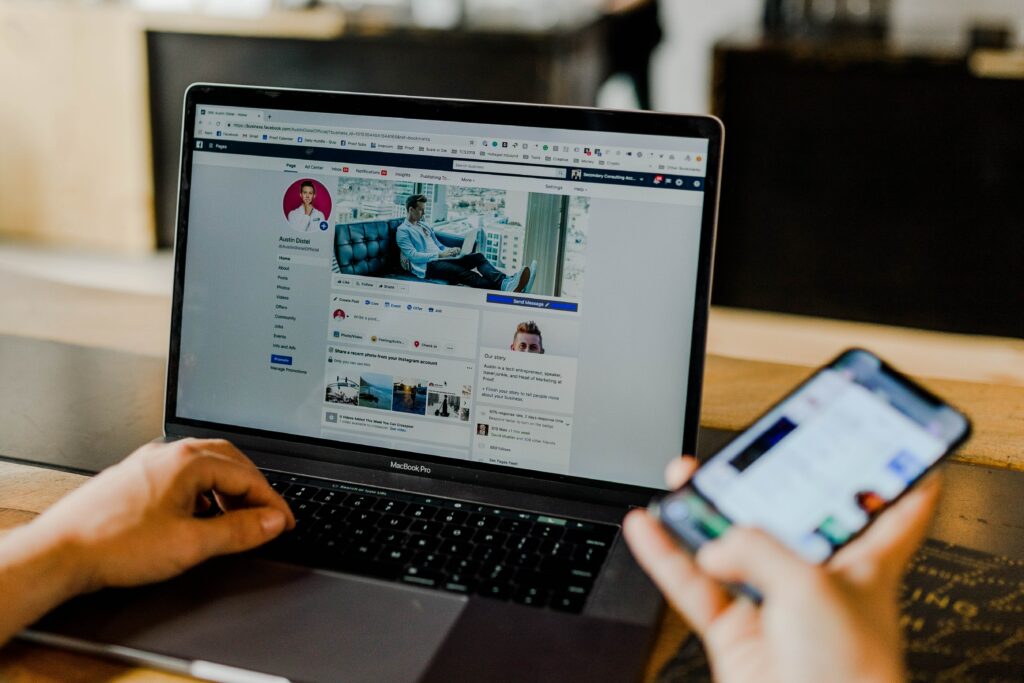 Facebook boasts a staggering 2.8 billion monthly active users.
Facebook reaches 59% of the world's social networking population. It's the only social platform to reach more than half of all social media users.
Facebook is the world's third-most visited website. The only two websites to outranked Facebook are Google and YouTube (which is owned by Google). (Interested in running Google ads? We can help you with that too.)
48.5% of B2B decision makers use Facebook for research. That makes it the top traditional social network for B2B research, with only YouTube coming in higher at 50.9%. Don't neglect Facebook when marketing to a business audience.
18.3% of U.S. adults made a purchase through Facebook in the last year. Compare that to 11.1% for Instagram and 2.9% for Pinterest.
Facebook ads account for 18.4% of global digital ad spending. Add YouTube, LinkedIn and Twitter, and you have an enormous opportunity to reach your customers where they're hanging out online.
Why Your Facebook Ads Need Compelling Creative
More and more companies are jumping on the Facebook/Instagram ad bandwagon, making it tougher to compete.
These days, your ad creative has to be amazing in order to break through the social media clutter. And you've only got 3 seconds to hook someone in — without sound! Talk about pressure.
In the past, great campaigns were because on great media buying. Now, however, your creative is what is generally most important in determining the success of your campaigns.
So, as you begin (or continue) your Facebook and Instagram ad journey, remember: your creative should be your top priority as it accounts for 70% of the success of your ads! The other 30% of your ads success relies on how well you set up your audiences and execute your campaign.
If you're not thrilled with your creative, why would your audience be?
Be sure to follow our Facebook page — we share great social media ad creative examples weekly.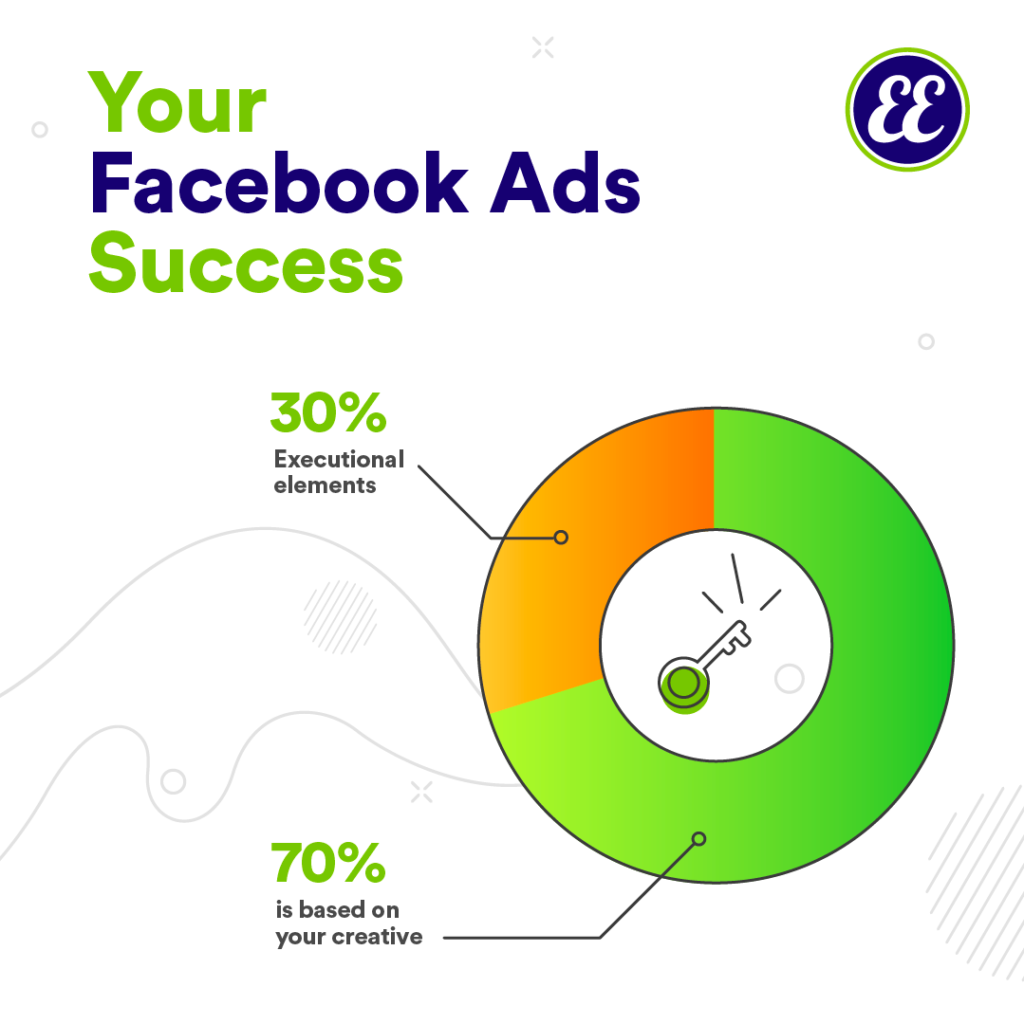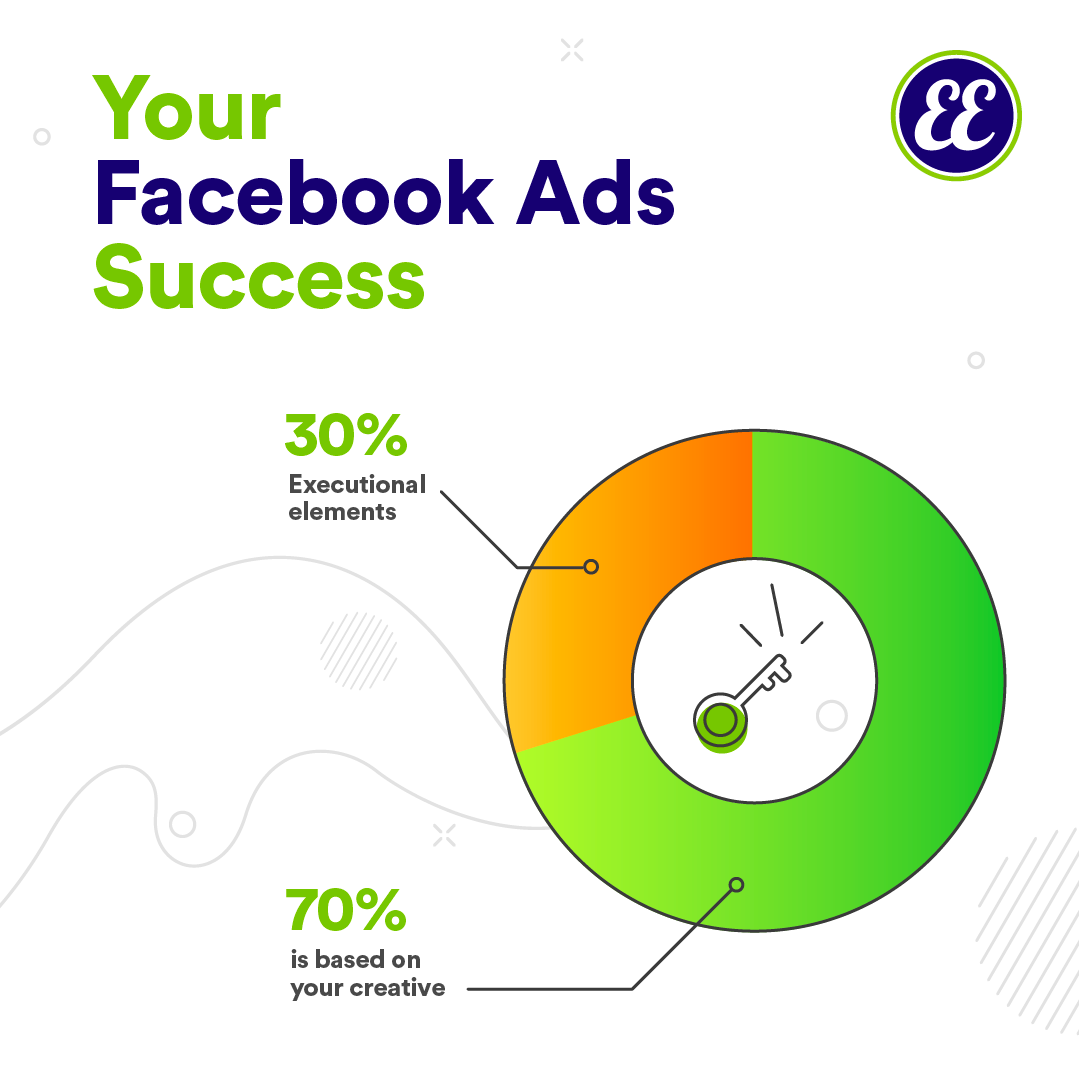 How Do I Start Planning How to Advertise on Facebook and Instagram?
Before starting any campaign, you'll need to identify your goals. Here's a checklist to get you started:
How do Facebook and Instagram ads fit into your overall strategy?
How will you know if this strategy is successful?
What key performance indicators (KPIs) are you focusing on?
What landing pages are you driving them to?
What are your goals for these campaigns?
What is your sales process once the lead comes through your website?
Do you have a strategy to make your leads more sales-ready over time or do you score the leads?
Ecommerce
If you have an ecommerce sale that happens from these ads, do you have an upsell strategy?
Do you have a lead nurturing strategy to sell more over time?
Have you tested your conversion cart to ensure it's as optimized as possible?
And we can help you answer all of these questions and more!
We're specialists in how to advertise on Facebook and Instagram, creating ads that actually convert into sales. And we know you don't just need leads for the sake of leads — you need the sales that can come from the leads.
Newsletter Sign up!
Get our best content on digital marketing in your inbox 2 times a month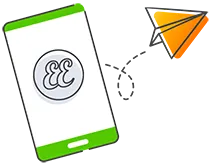 3 Steps for Running Successful Instagram and Facebook Ads
Here's what you've been waiting for! Below are our 3 tried and true steps for how to advertise on Facebook and Instagram.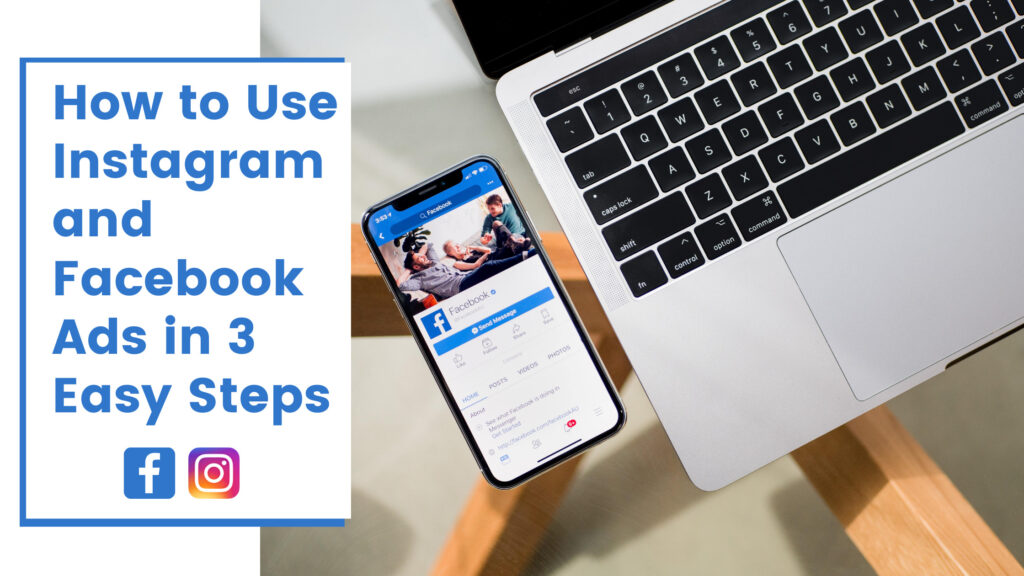 Step 1: Define Your Strategy and Your Target Audiences
One of the most powerful reasons to use Facebook ads is its ability for you to hone in on your ideal audience to show your ads to.
Before jumping into running ads, let's take a step back to see how Facebook and Instagram ads fit into your overall strategy. Do you have a clearly defined and documented strategy? If not, let's chat.
If you are not sure who your ideal target audience is, then it makes sense for us to do some additional research and help you develop your buyers' personas or avatars.
This is going to be the crux that all of your marketing decisions will be based on. If you think your buyer persona ages are 18-75, including both men and women, then you may end up spending more money on serving ads to people who will not be buying.
Step 2: Creating Your Audiences
There's a lot of demographic info you'll need to consider when creating your audiences for your Facebook ads. Here are some areas to consider defining:
Location: If you're a local business, you can target people that live in a certain area since you know that people will only drive so far to come to your business.
Age: You can target people by age group. This allows you to focus on people who are more likely to buy your products or services.
Interests: You can calculate your users' interests based on your users' "likes," pages they follow, and how Facebook tracks their activities. You can serve ads to people who "like" your competitor's page or serve your ads to people who actually like what you're selling. For example, if you're selling "camping gear," then you can target people who like camping.
Demographics: Choose your audience based on age, gender, education, job title, and more.
Custom Audiences: This feature allows you to serve remarketing ads to past customers, people who visited your Facebook page or Instagram account, or visitors to your websites that didn't request information — this is your chance to try to engage them again!
Lookalike Audiences: Facebook ads offers a powerful tool you can't get anywhere else: it allows you to target new prospects based on who your current customers are. Do you ever wish you could get more customers like Sally or Bob? Let's work together to identify your best customers and we'll replicate them using lookalike audiences!
Step 3: Picking Your Ad Types
Before you're able to pick your ad type, you'll have to decide what your goals are for this campaign. Do you want to drive more awareness, leads, or ecommerce sales? This will change the ad type you should select. Confused by all of this? Don't be. That's why we're here to help.
We will help you with your ad creative, bidding strategy, and optimizing your account all along the way. Your ad creative is more important than ever! We can help you create digital assets such as:
Carousel ads
Video ads
Image ads
Ad copy
Your landing pages, sales funnels and/or product pages for conversion
Plus, we help write and create your sales and lead nurturing process after the lead or sale comes in Why Facebook Ads Fail
Most Facebook ads fail because of creative mistakes and technical mistakes including: Not spending at least $3,000 a month for the first three months of kicking off your campaigns. The less you spend the more changes your Facebook campaigns will fail. Eventually, you want to grow your campaigns well past $3,000 a month and continuously test new forms of ad creative.
Other reasons campaigns fail:
👉 Your Facebook pixel is not set up correctly
👉 Your campaign structure needs work
👉 You are not promoting a strong offer
👉 Your ad copy is not compelling
Be sure to write compelling copy!!! Here is the anatomy of a great ad.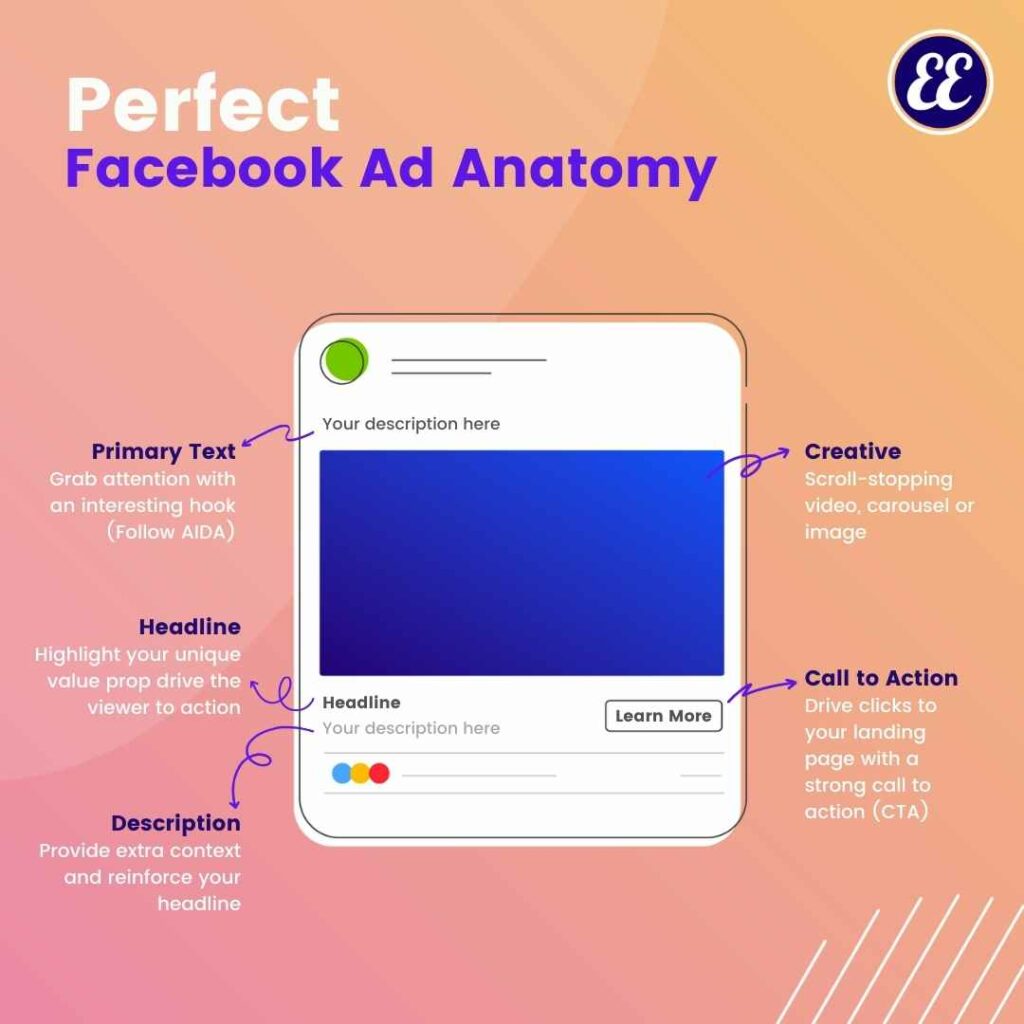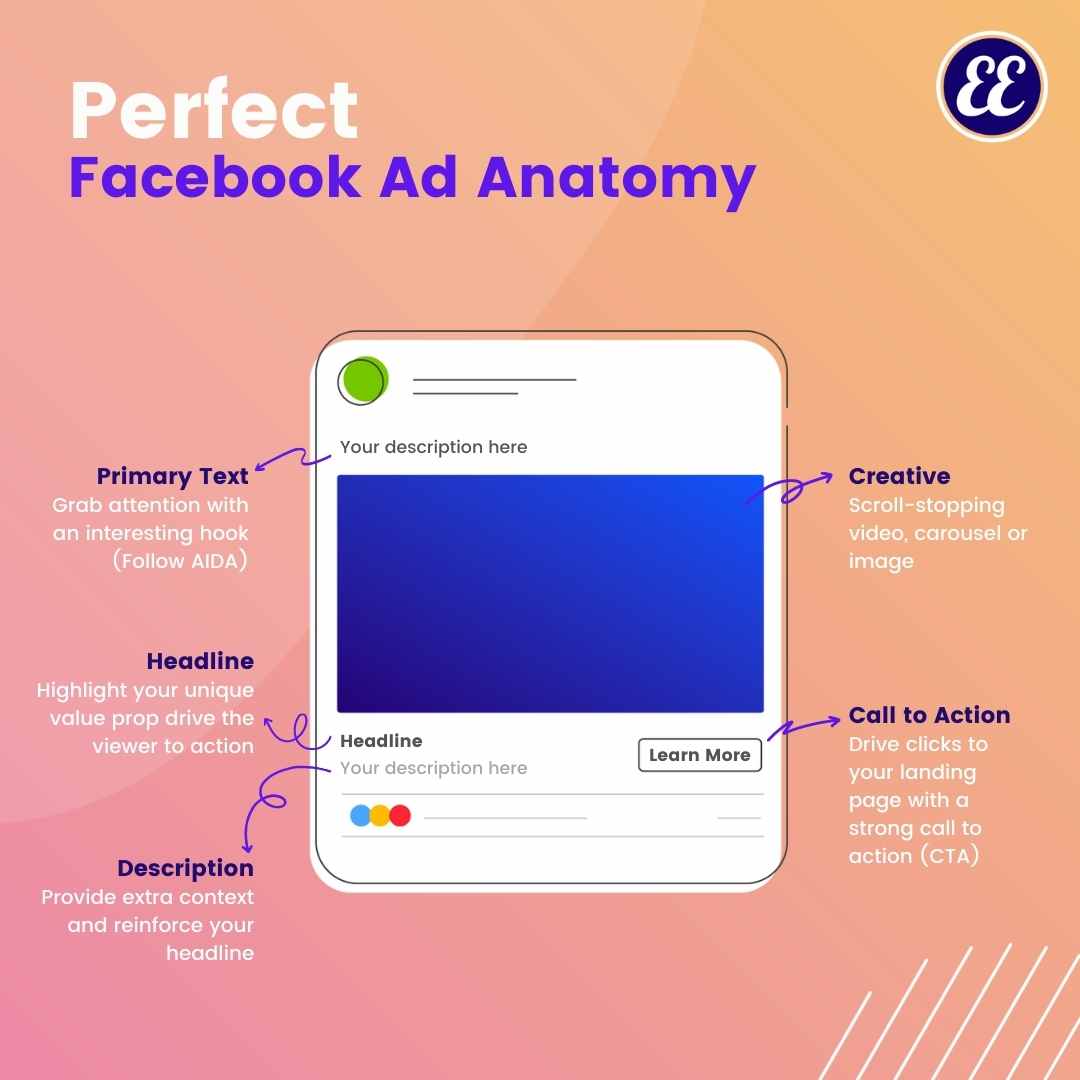 Why Your Ad Creative Needs Edutainment
Instagram and Facebook ads are interrupting ads, so you need to hook someone within 3 seconds with no sound.
How? We can help teach you!
Your ads have to be loaded with what is called edutainment. So, what exactly is edutainment?
It's exactly what it sounds like: it's a mix of entertainment and education. You need to make your ads entertaining while also explaining what you do!
Check out this graph from Social Sprout that highlights consumer preferences. There's an adage that is as true today as it was 30+ years ago: "No one likes to be sold to, but everyone likes to buy."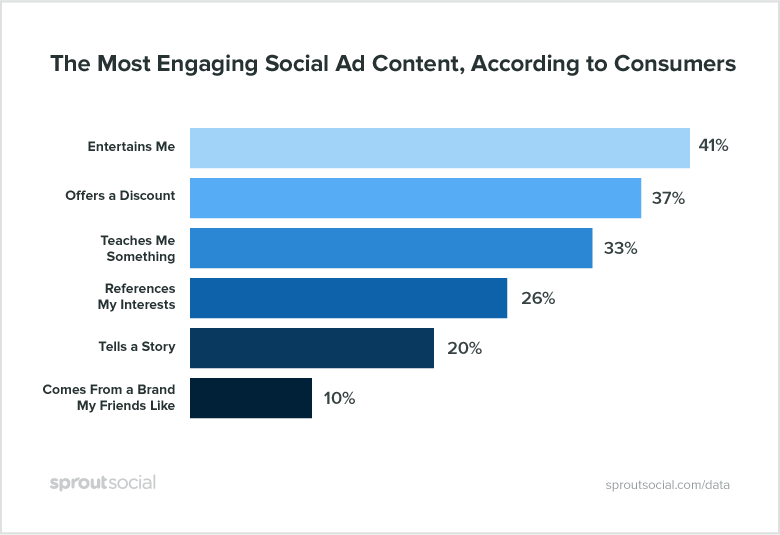 If you can make your ad entertaining, people are more likely to watch it and then act on it.
Wondering how to take away the selling/pushy vibe and make your ads more truly entertaining? Let us help! Schedule a consultation right now.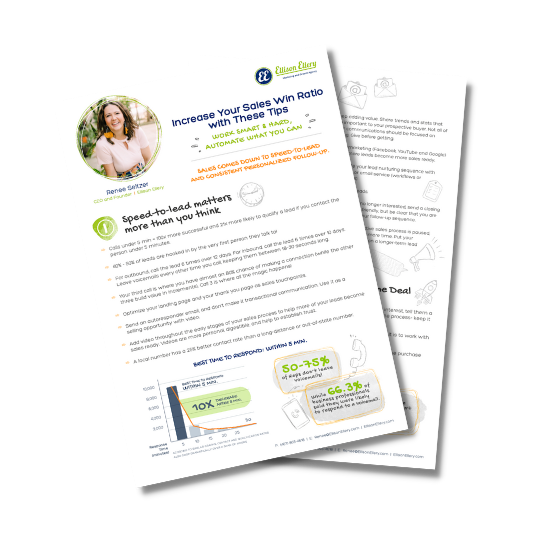 #WinMoreSales Sales Tips Sheet
Get quick, actionable tips on how to increase your sales win ratio. 
Just fill out the form below and we'll send you a FREE copy of our #WinMoreSales sales tips sheet! 
Why Your Instagram and Facebook Ads Need Video
One of the best ways to pull off the edutainment tactic is to use video. And, in general, video is proven to be one of the most effective ways to reach consumers.
And we're masters of video. If you'd like to see the power of video in your Instagram and Facebook ads, we'll create and test a variety of video ads for you.
We will strategize on the best ways to create these ads, how to get your end-users to contribute user-generated content, how to feature more of your staff, and how to drastically up the entertainment value of your videos!
Why You Need to Provide a Good Mobile Experience
Making your website, landing pages, social media profiles, and ads mobile-friendly should be your #1 priority.
Why? If someone clicks on your landing page or website from your Facebook ads, your website needs to be optimized for mobile. It's almost guaranteed the person visiting your website from your Facebook ad will be accessing your website through their mobile device.
Among Facebook's billions of users, 98.3% of them accessed Facebook via a mobile device, and 79.9% of users only used mobile.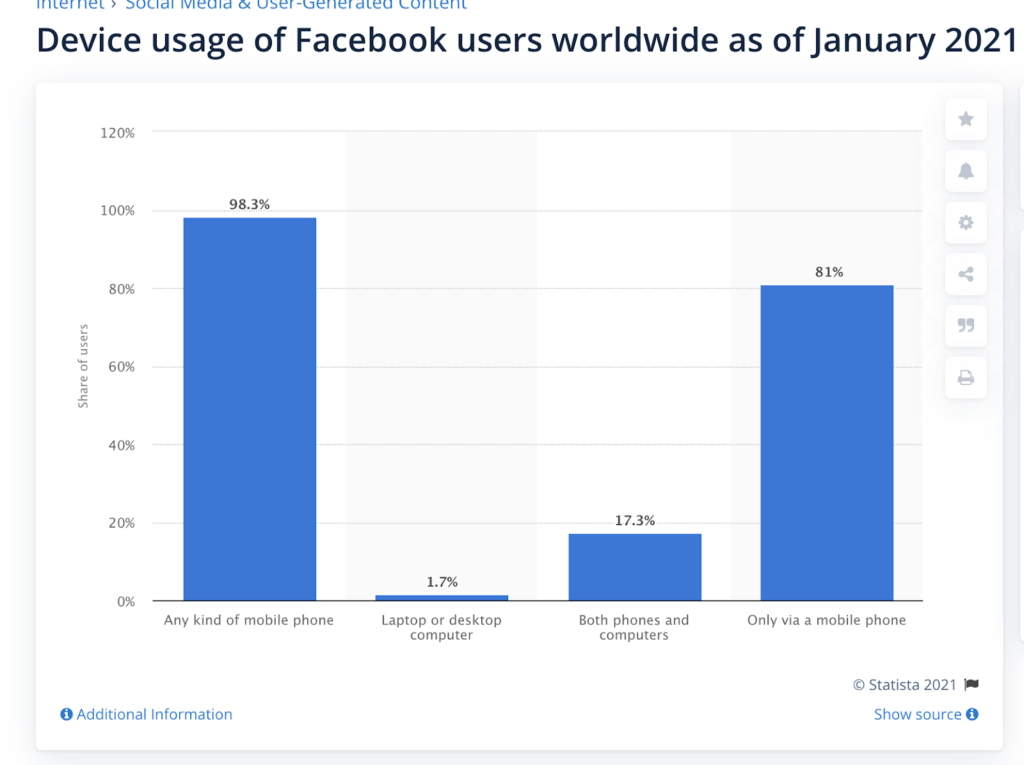 Should My Business Learn How to Advertise on Facebook and Instagram?
Now that you've learned to how to advertise on Facebook/Instagram, you might be wondering if you should be advertising on Facebook/Instagram.
Should every single business be running Instagram and Facebook ads? Probably not!
That's why it's important to establish who your buyer personas are, where they congregate, and what is the best way to reach them. Every business needs to evaluate opportunity cost. You'll have to consider if Facebook and/or Instagram is the right channel to reach your target audience to drive you the most revenue.
What if one of your buyers' personas is CEOs? Well, yes, many CEOs are on Facebook — but not all of them. In this case, LinkedIn ads may actually be a better use of your time and money.
And we can help you figure these type of things out as we dig into your goals, objectives, budget and as we better understand your personas.
We're not the type of agency that just executes random acts of marketing. We have businesses coming to us daily saying, "I need SEO or Facebook ads."
We first establish no one needs SEO or Facebook ads — what businesses need are the leads and sales that SEO or social media ads can bring to your business.
It's our job to understand your business needs and find the right channels, approach, and strategy to drive you more revenue!
We have 20 years of experience in driving strategy and results. Lean on our expertise to help drive your business's predictable sales and revenue.
What's Next?
First, pat yourself on the back for reading all of this, getting smarter on the Facebook ads ecosystem, and learning how to advertise on Facebook! High five friends!!
The next logical step is for us to schedule a consultation so we can learn more about your business to see if we can help you grow — and grow a lot!
We work hard to learn your business. We understand your buyers, why your buyers buy from you, and why they don't buy.  We use this knowledge in our bidding and optimizing strategy.  Let's chat!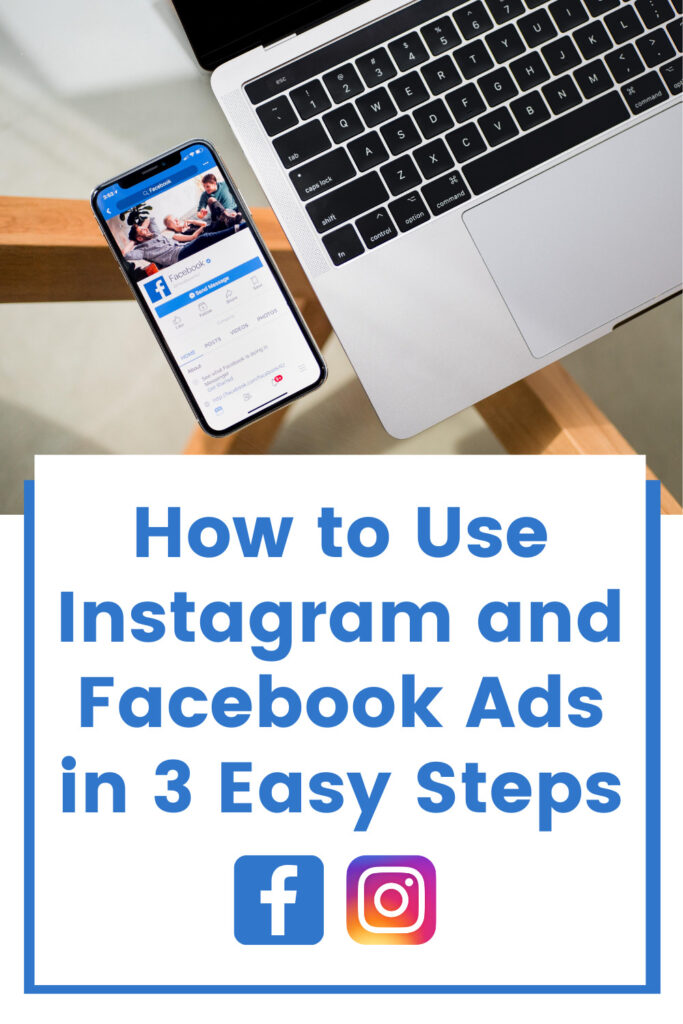 How are your

marketing

efforts contributing to your company's growth?
Schedule a brief discovery call to receive a complimentary consultation for your business.