Most Facebook ads fail—and if you're reading this blog post, there's probably a good chance that you're having some difficulty with yours!
In this blog post, we'll cover the main reasons why your ads may not be performing well plus lay out some practical to-do's, tips, and tricks to maximize your ad spend.
Let's dive in!
Why don't my Facebook ads work?
Your Facebook ads may be underperforming for a few reasons. You might have made a technical mistake while setting up your ads, or your creative might be just plain ineffective.
The biggest mistake you can make while running Facebook ads? Not spending at least $3,000 a month during the first three months of running your ad campaigns.
The less you spend, the greater the chance that your Facebook campaigns will fail. Eventually, you'll want to grow your campaigns well past $3,000 per month. (And don't forget to continuously test new versions of your ad creative!)
Here are a few other reasons why your ad campaigns aren't cutting it:
Your Facebook pixel is not set up correctly
Your campaign structure needs work
The offer you're promoting isn't strong
Your ad copy/creative is not compelling
Your ad's job is not to sell the prospect but to intrigue the person to want to learn more! It's your landing page's job to sell once the person clicks from the ad to your page. Read on with tips on how to turn your landing page into a conversion machine.
Speaking of making sure your ad copy and your creative is compelling, let's move on to what it takes to construct an effective Facebook ad.
If you would like a Facebook campaign audit or are interested in having our agency manage your Facebook or paid media strategy, schedule your free marketing assessment.
Why your Facebook ads need compelling creative
More and more companies are jumping on the Facebook/Instagram ad bandwagon, making it tougher to compete. These days, your ad creative has to be amazing in order to break through the social media clutter.
And you've only got 3 seconds to hook someone in—without sound! Talk about pressure.
In the past, great campaigns were because on great media buying. Now, however, your creative is what is generally most important in determining the success of your campaigns.
So, as you continue (or begin!) your Facebook and Instagram ad journey, remember: your creative should be your top priority as it accounts for 70% of the success of your ads!
The other 30% of your ads success relies on how well you set up your audiences and execute your campaign.
If you're not thrilled with your creative, why would your audience be?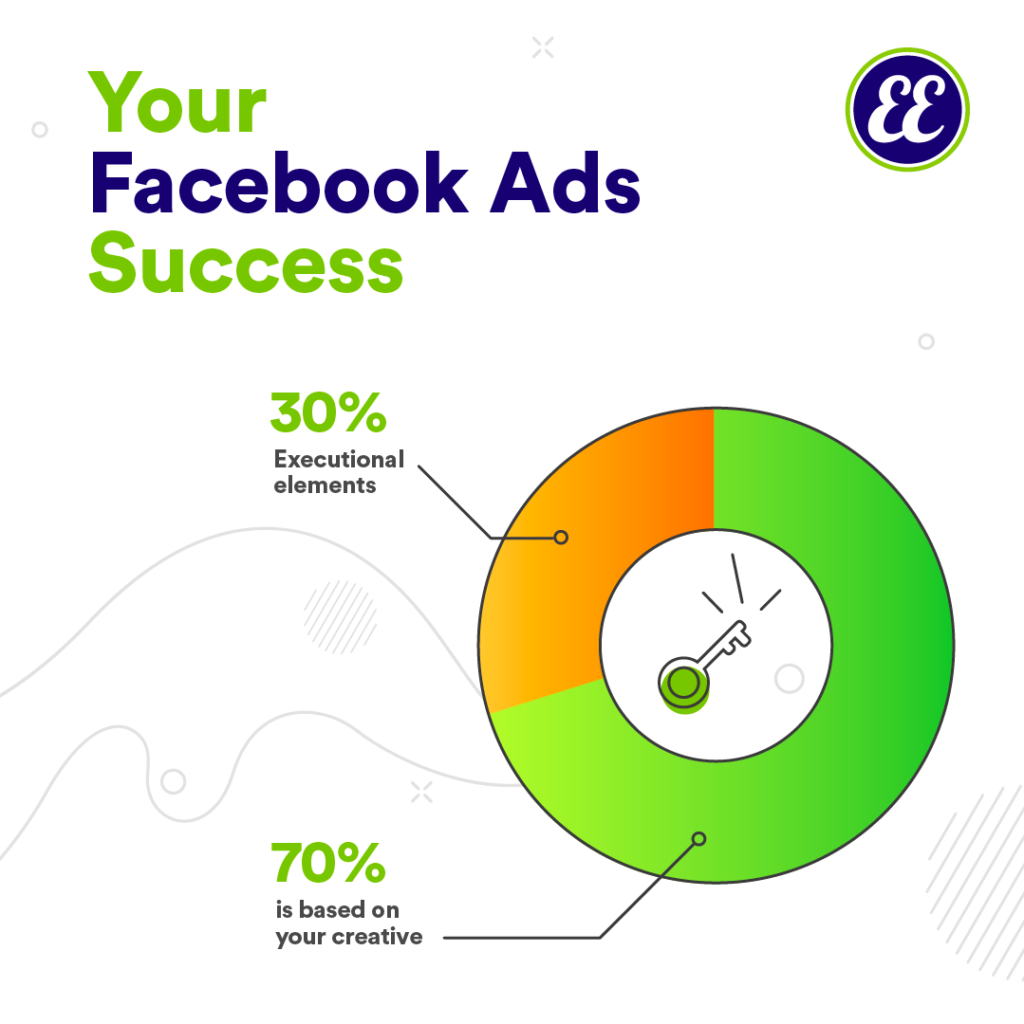 5 ways to improve your Facebook ads
Now, let's move on to what you're really here for: improving your Facebook ads.
Here's our top recommendations for debugging your ads and maximizing your spend.
1. Grab Your Audience's Attention in 3 Seconds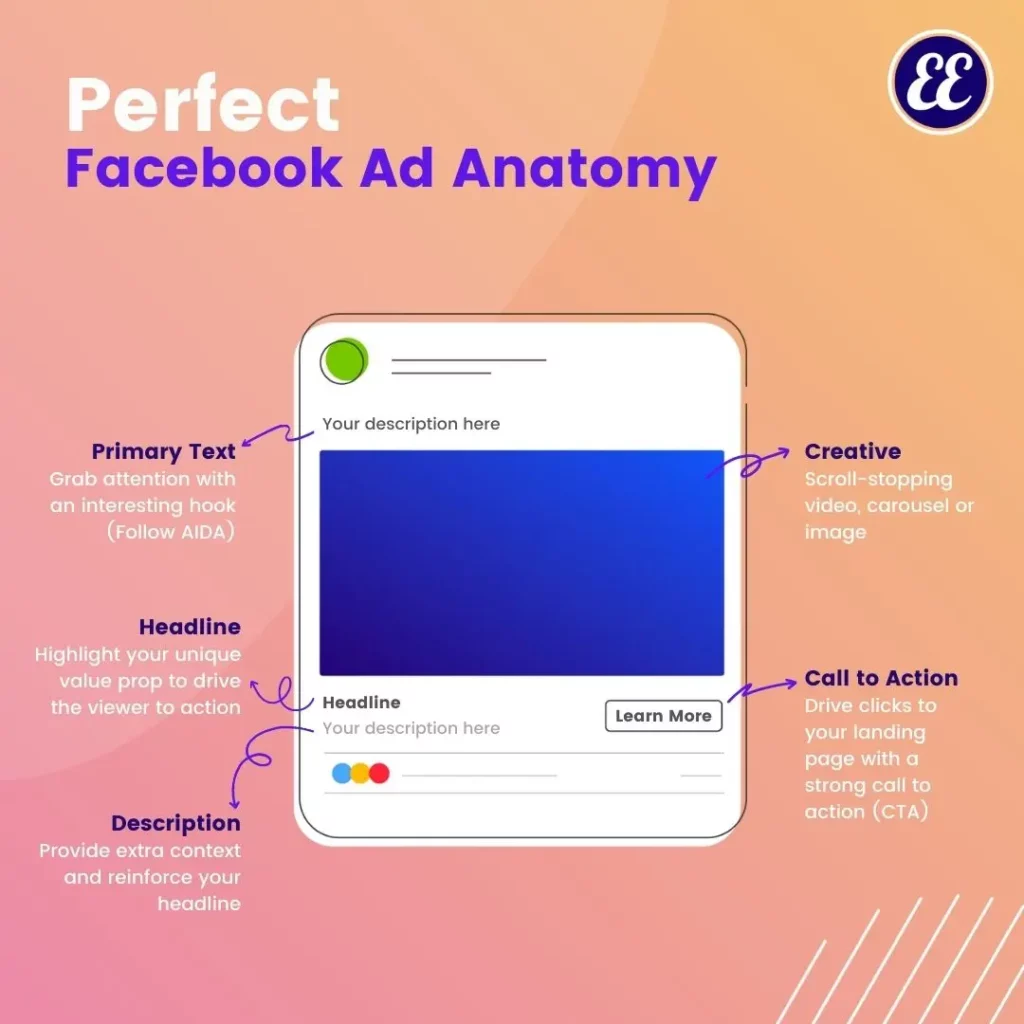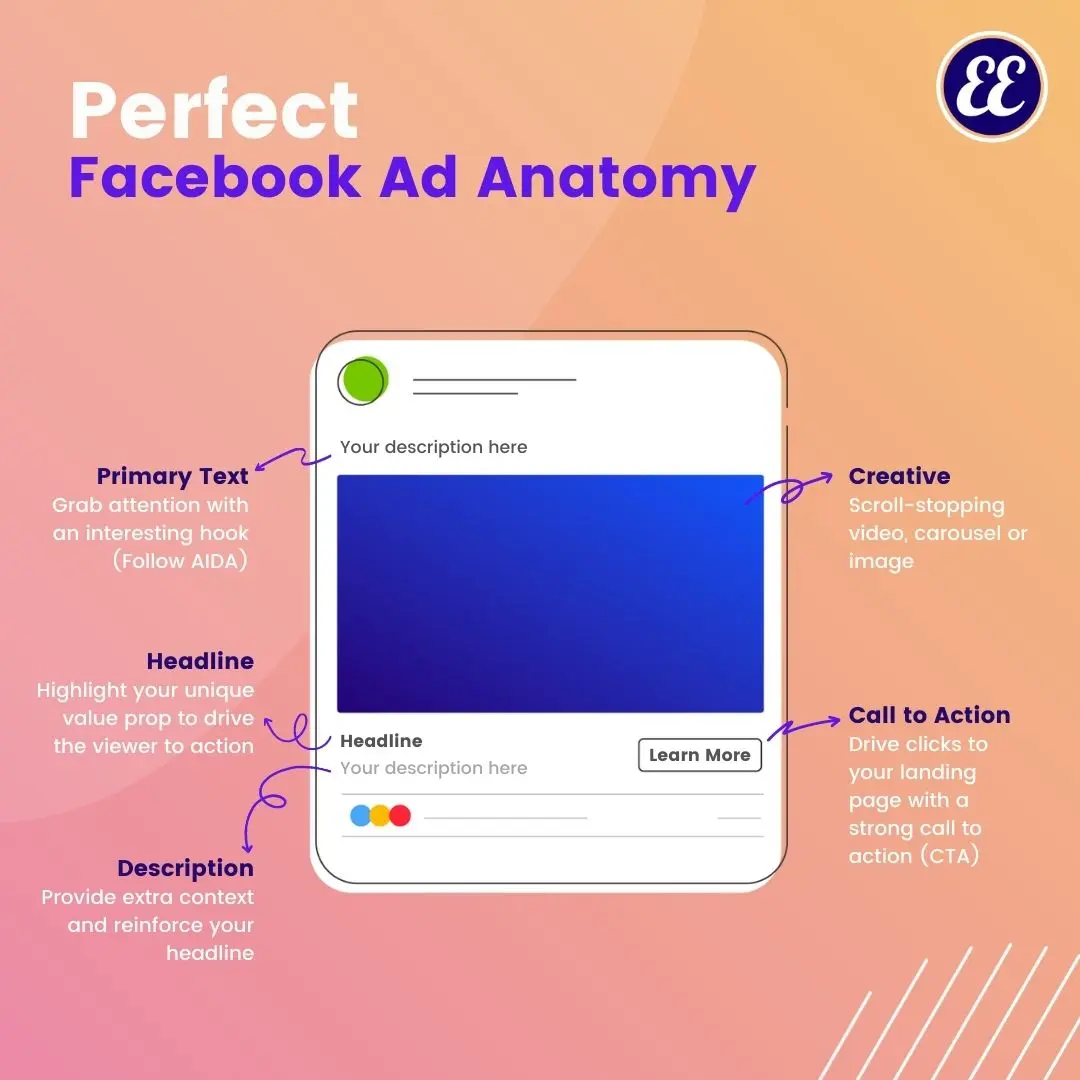 Remember: most people aren't going on Facebook with the intent to check out a new service or spend money. More often than not, they want to check in on friends and family, laugh at a few memes, or pass the time while they wait in a lobby or in the car.
If you want to engage with these people, you need to adapt to their mindset. In other words, your ads need to grab their attention in three seconds or less.
This means thinking outside of the box. Your copy and image/video need to look more like an entertaining social media post than an ad—people have gotten good at subconsciously spotting ads and scrolling right past.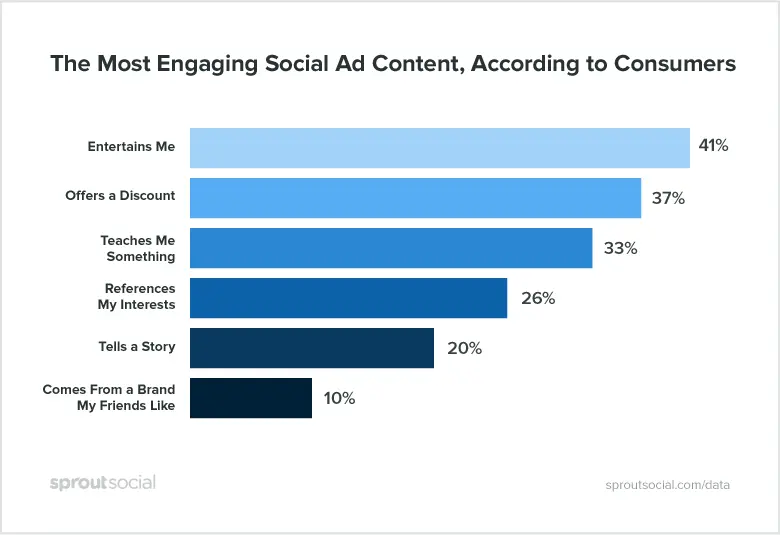 But copy and design won't always cut it when it comes to grabbing your audience's attention. That's why you need to…
2. Promote a desirable and approachable offer
90% of Facebook ads are unsuccessful because they don't promote a strong offer.
The prettiest graphics, or a technically flawless campaign, won't work if your offer doesn't make any sense for your buyer.
To have any shot at grabbing your buyers' attention, your offer needs to:
Make sense
Be better than your competitors' offers
Have a "wow" factor
Be approachable
That last bullet point is key—Facebook users tend to have very high awareness and respond best to mini-conversions.
Your buyers aren't looking to schedule a demo (or do something else high commitment) straight from Facebook. So, what do you do?
Find one little thing you can give them in exchange for a click. Your offer has to be high on value and low on effort.
Here are a few examples of effective high-value, low-effort offers:
eBooks
Quizzes
Free templates
Checklist
Webinar
3. Use Clear Calls to Action (CTAs)
Calls to action (or CTAs) drive your prospects to take the next step.
Some examples of CTAs are:
Free estimates or services
Downloadable content or "swipe files"
Limited-time sales offers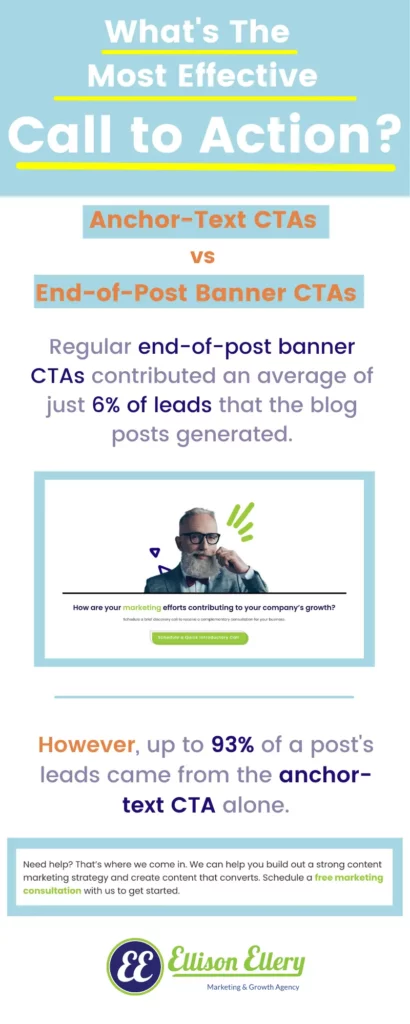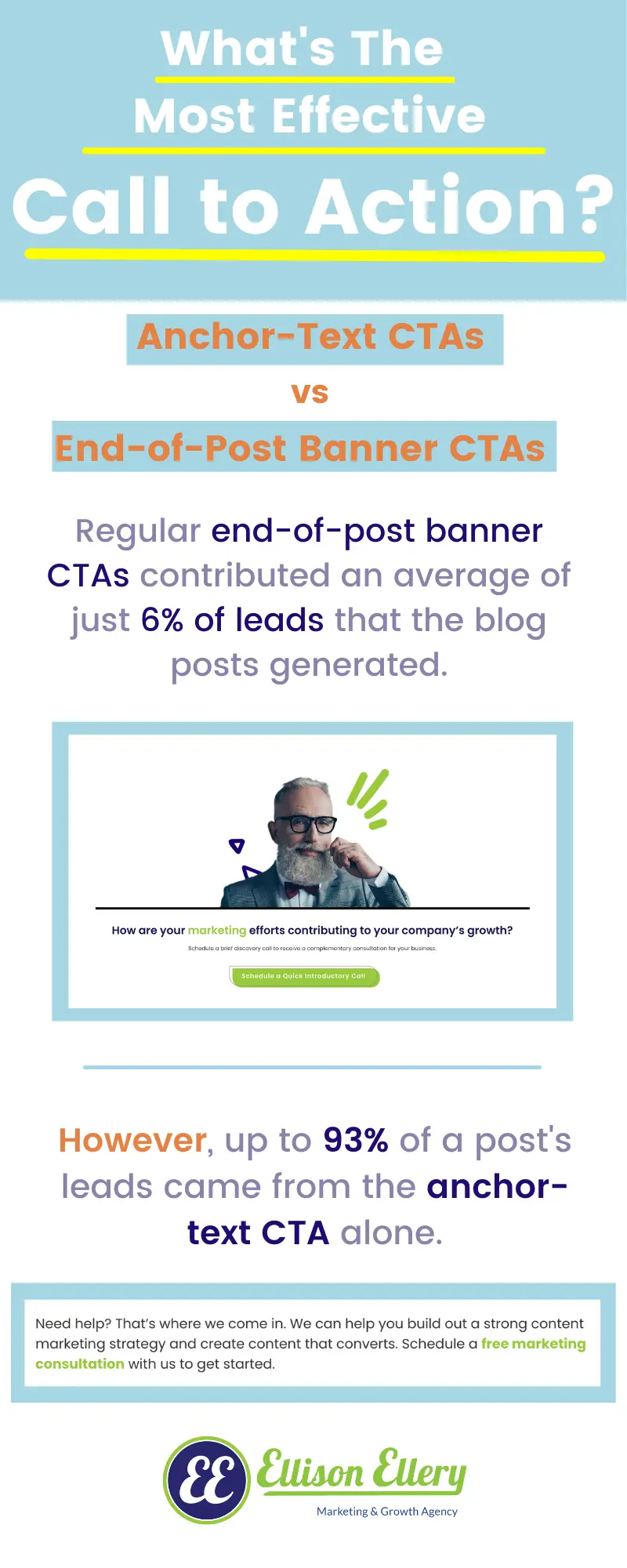 You may think that the best solution is to put CTAs everywhere you can, but you don't want to be too pushy with your customers, or else you may risk pushing them away! Unfortunately, many companies make this mistake by pressuring prospective customers to commit to a sale immediately.
Manage your expectations. Instead of attempting to make the sale right off the bat, allow more time for the customer to gain trust in your brand. Convincing your viewers to make a smaller commitment like simply visiting your website is an excellent start to converting them into paying customers, and they won't be turned off by an overly salesy pitch.
Once they've reached your website, you can continue building a relationship through infographics, quizzes, or checklists. Your goal here is to simply convince them to share their contact information.
Think of it like dating. If you come on too strong, no one will be interested—there's an exploratory phase, then maybe a second date. You don't want to get down on one knee before you even shake hands!
The fact is, very few people are in the market to buy the moment they inquire. So what you're trying to do is build a long-term relationship so that your business is in the front of their mind when they are ready.
Also, make sure the result of a button click is always specific and clear… if you're offering a quiz, something like "Take the quiz!" is a good start, but "Get started" may confuse potential customers when they find themselves staring down a set of multiple-choice questions.
4. Differentiate Yourself from Your Competitors
When developing your Facebook ads and offers, focus on answering this question:
What makes you unique?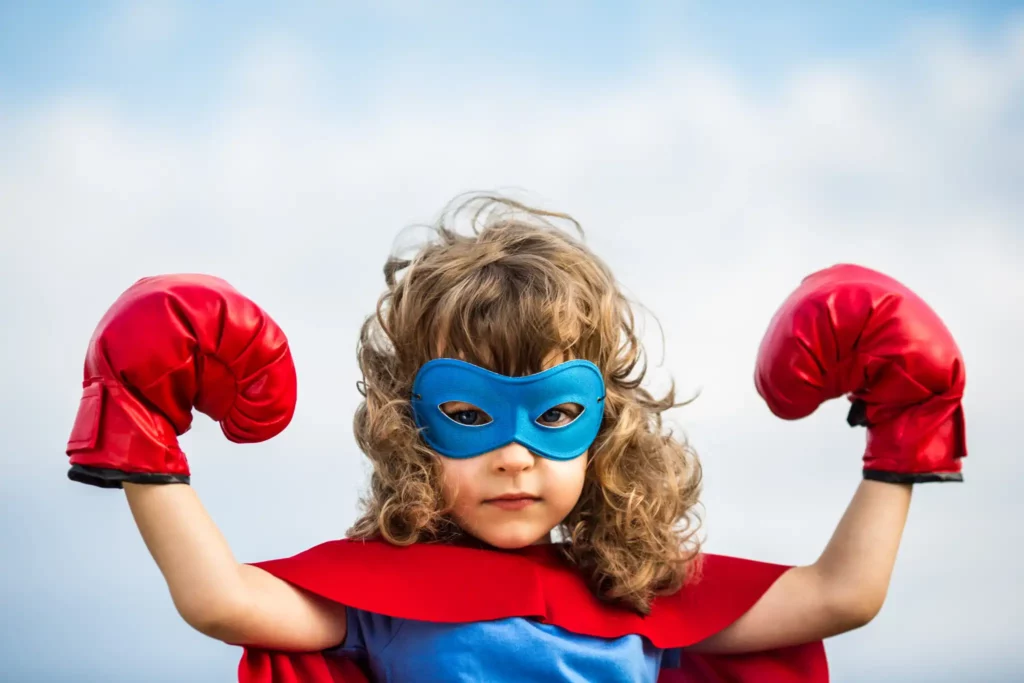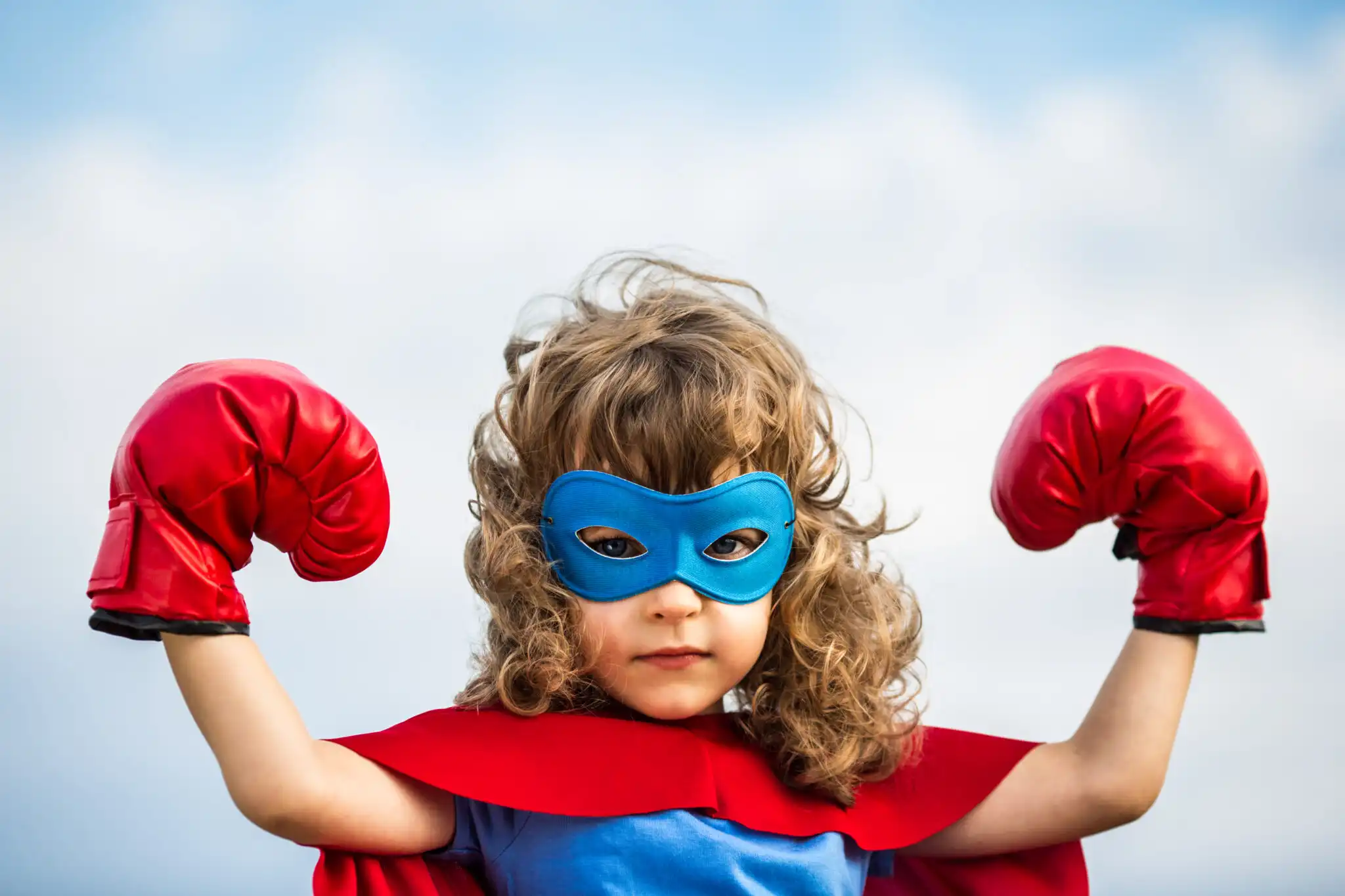 Don't just focus on what you do—get to the heart of why you do it and how this philosophy may set you apart from your competitors.
If you make differentiation a major focus of your content marketing, you'll have a better chance of attracting more potential customers because you've driven home the point that no one else can give exactly what you have to offer.
So, you've nailed down your offer, written your ad copy, designed your ad creative, and mapped out your Facebook strategy—what now?
It's time to make sure you seal the deal with a compelling landing page. Get industry best practices for landing pages to see how your stacks up! Or read our blog on 18 Essential Tips: Get Your Highest Landing Page Conversion Rates.
5. Optimize Your Landing Pages
Landing pages refer to the pages people are sent to after clicking on a paid ad. Landing pages differ from your standard homepage for a few reasons:
They are designed specifically for conversions
They tend to be more segmented (focused on a single product/audience)
They include a prominently displayed form for lead capture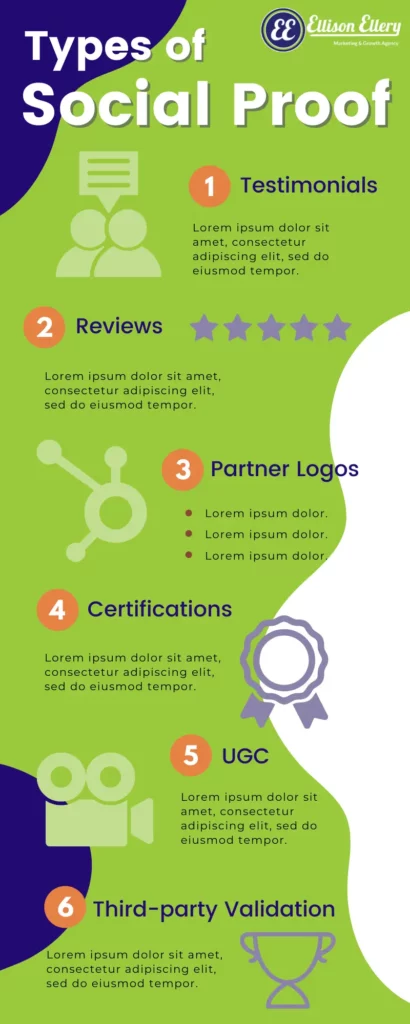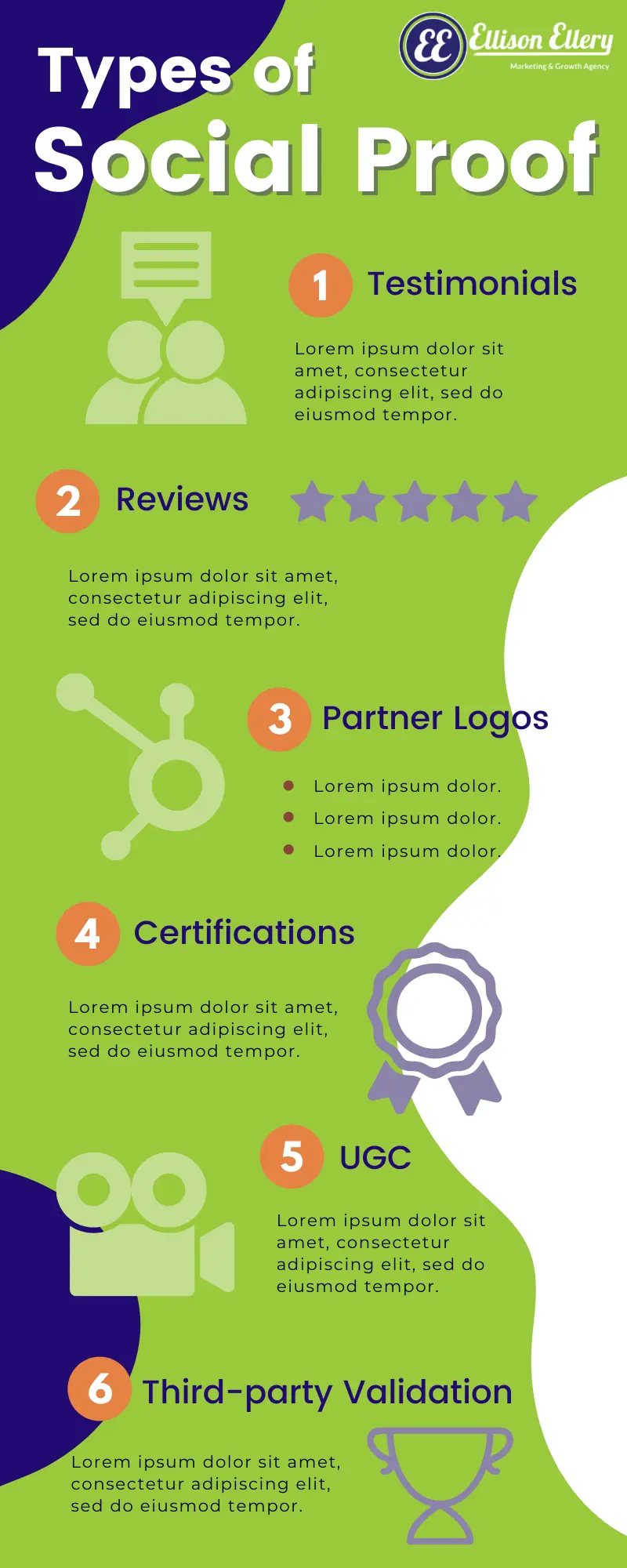 However, you could be figuratively lighting your money on fire if the landing page(s) that follows your ad(s) isn't optimized.
This is where Conversion Rate Optimization (CRO) can play a huge role in boosting your ads' conversion rates!
Tools like Hotjar or MouseFlow are excellent CRO resources that provide actionable data regarding how people engage with your landing pages, making it easier for you to make the proper adjustments to get the best results possible.
Optimize your landing pages for mobile
Another important factor to consider is making sure your landing pages are optimized for mobile. 63% of Google's organic search traffic comes from mobile devices—meaning, there's a good chance the people clicking (or, should we say, "tapping") on your ads are doing so from their phones.
So, if your landing page isn't properly optimized for mobile, you're going to miss out on potential customers.
Use videos in your landing pages (and ads!)
We probably don't have to tell you that video has become one of the most popular content mediums. People watch over 1 billion hours of video on YouTube every day. If that's not an indication that many people prefer consuming content through video, we don't know what is!
Investing in video content may require more time and effort than using images or graphics alone, but it's worth it:
Implementing videos on your landing pages can increase conversions by 80%
Customers are up to 84% more likely to make a purchase after watching a product video
Video-based social media posts generate 48% more views.
If a webpage has textual and visual content, 72% of viewers will prefer watching the video to understand a product or service. (HubSpot)
Check out our blog post to get more tips to improve your landing page conversion rates!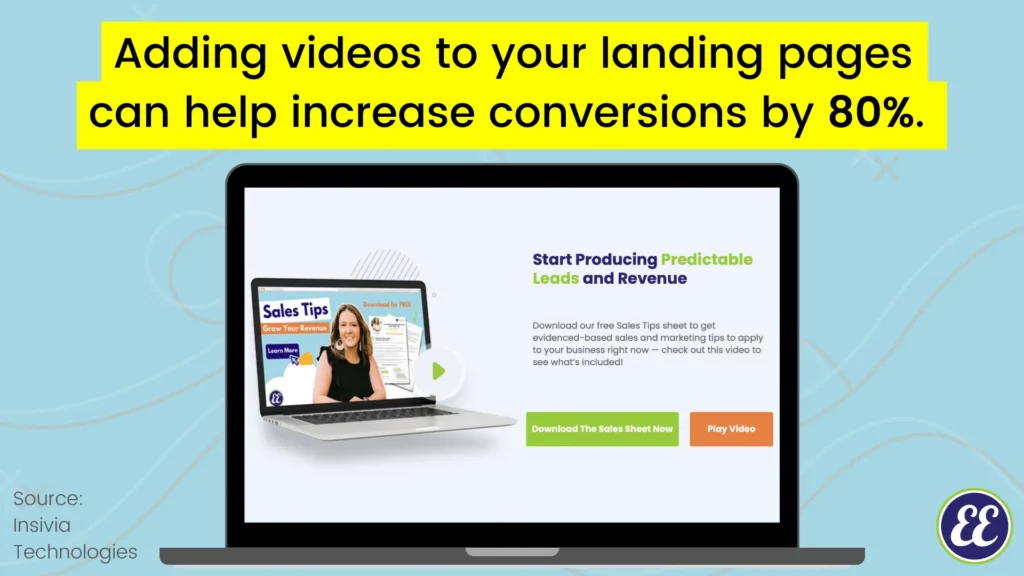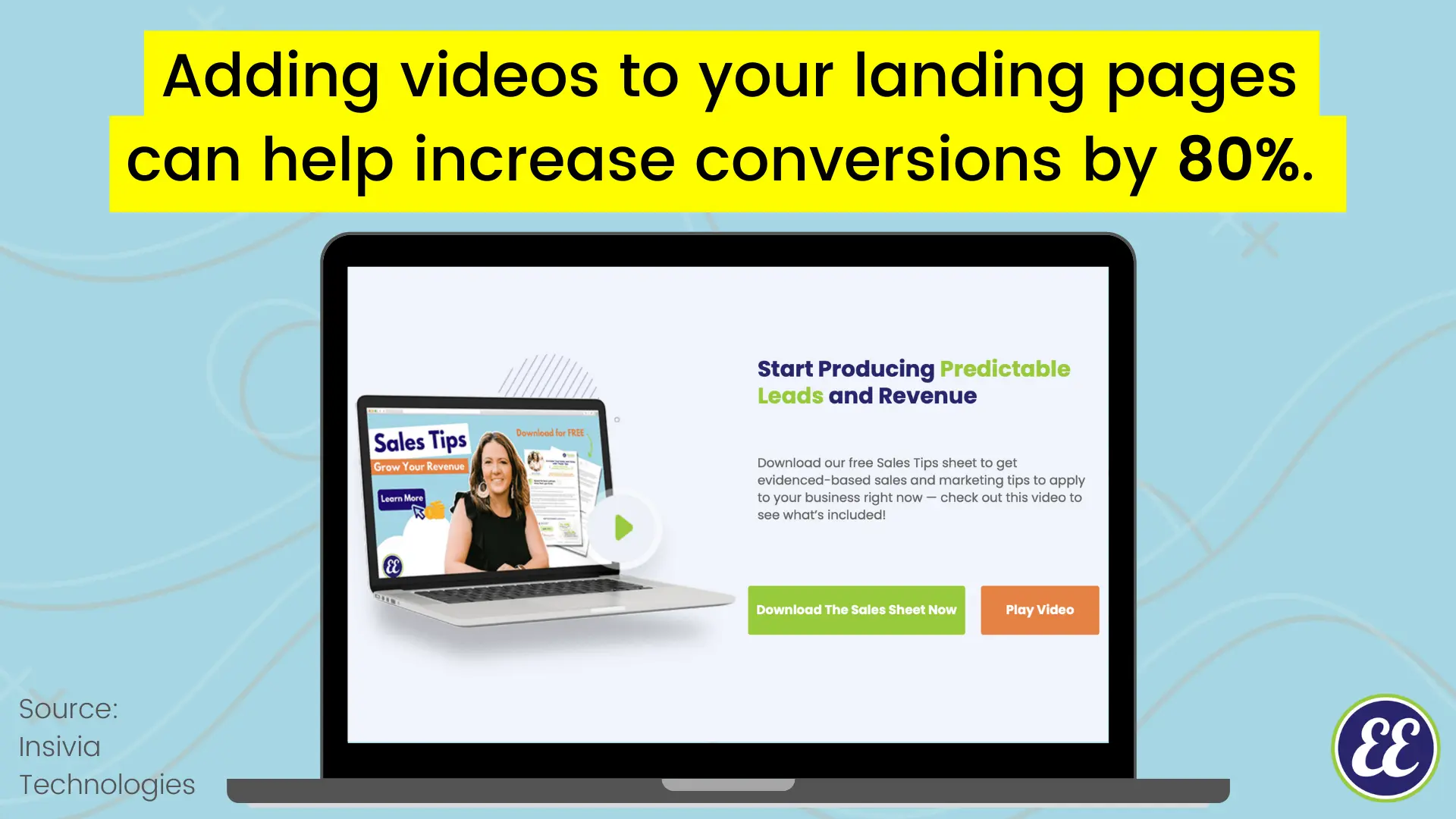 Take our landing page CRO quiz and get a free landing page best practices eBook tailored to your industry! Or read our blog on 18 Essential Tips: Get Your Highest Landing Page Conversion Rates.