Blogs are an important part of your business's content strategy. They're a quick and easy way to share valuable, relevant information with your audience.
However, if your blog is only serving as a digital billboard, you're leaving a lot of money on the table.
The reason for this is all of that traffic you're driving to your site is just sitting there — people aren't engaging with your business. This can be frustrating, but it also presents an opportunity to up your content strategy game.
One way to easily unlock more engagement is by taking advantage of blog post repurposing and making it a key part of your content strategy.
Sound like a lot of work? Fortunately, repurposing content is not difficult to do! Creating videos, social media posts, infographics, and other easily digestible forms of content is usually easier than writing the original blog — because the bulk of your work is already done.
In this post, we're going to show you:
Why your business should implement a content repurposing strategy
Explain how to create a content strategy that repurposes blog content into many different forms
Provide 4 content repurposing ideas to get you started
You already know that having a content marketing strategy is important, so let's jump right into the 4 ways you can easily repurpose what you've written. After this, you'll know just how to start turning one blog post into many pieces of content and extend your reach!
If you need a refresher on what a content strategy is, we've got you covered, too. Skip down to the end for a quick overview of creating a content strategy and why you're going to want to have these repurposing skills in your toolbelt.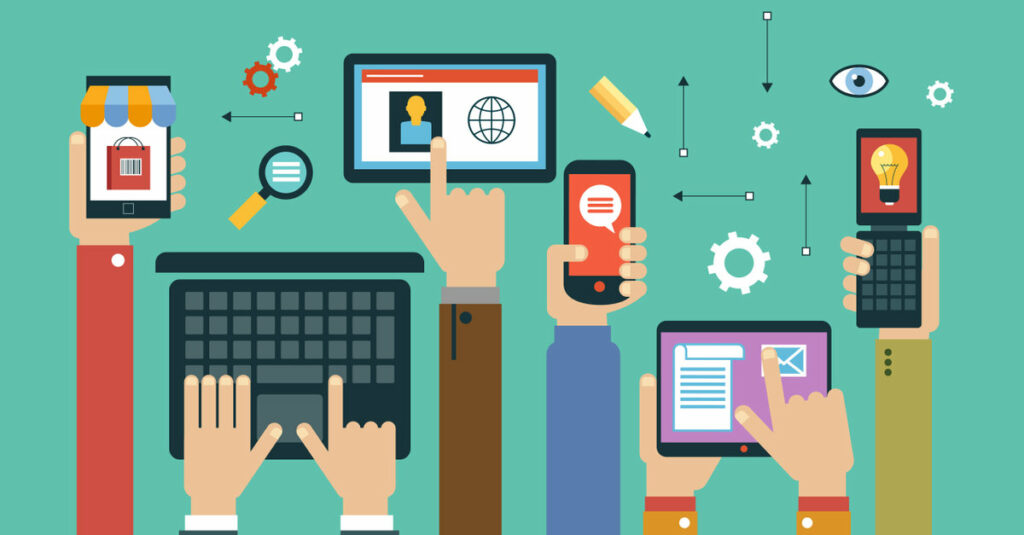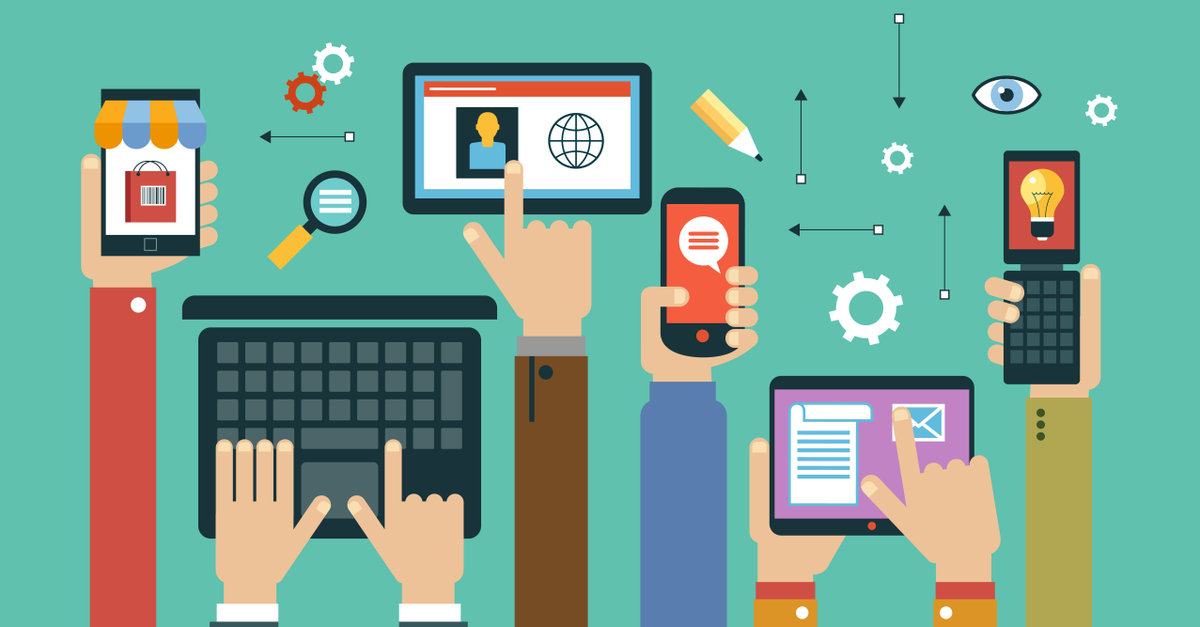 How are your

marketing

efforts contributing to your company's growth?
Schedule a brief discovery call to receive a complimentary consultation for your business.
4 Ways You Can Repurpose Content
Content repurposing is the act of taking one piece of content and turning it into another. This process can involve using some or all of the original content as part of the new form, or reworking it entirely.
Why would you want to repurpose your content? For starters, it's a great way to spread your message to a wider audience. Some people like to read, others like to watch videos. Spread your message to your audience more effectively by repurposing content into many formats across multiple platforms.
It can be as simple as turning a video into a gif, or as involved as turning an infographic into an entire blog post. And it's an extremely valuable technique for increasing the longevity of a piece of content!
Developing a content strategy that uses repurposing is such a game-changer; you get more out of your time and energy. Here are 4 ways you can repurpose your content:
Videos
Social media posts
Gifs
Infographics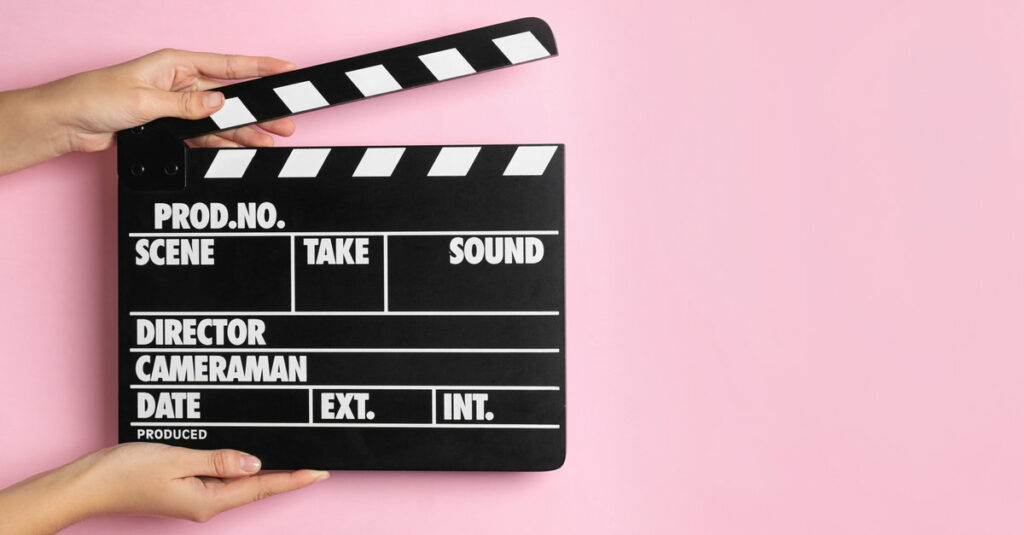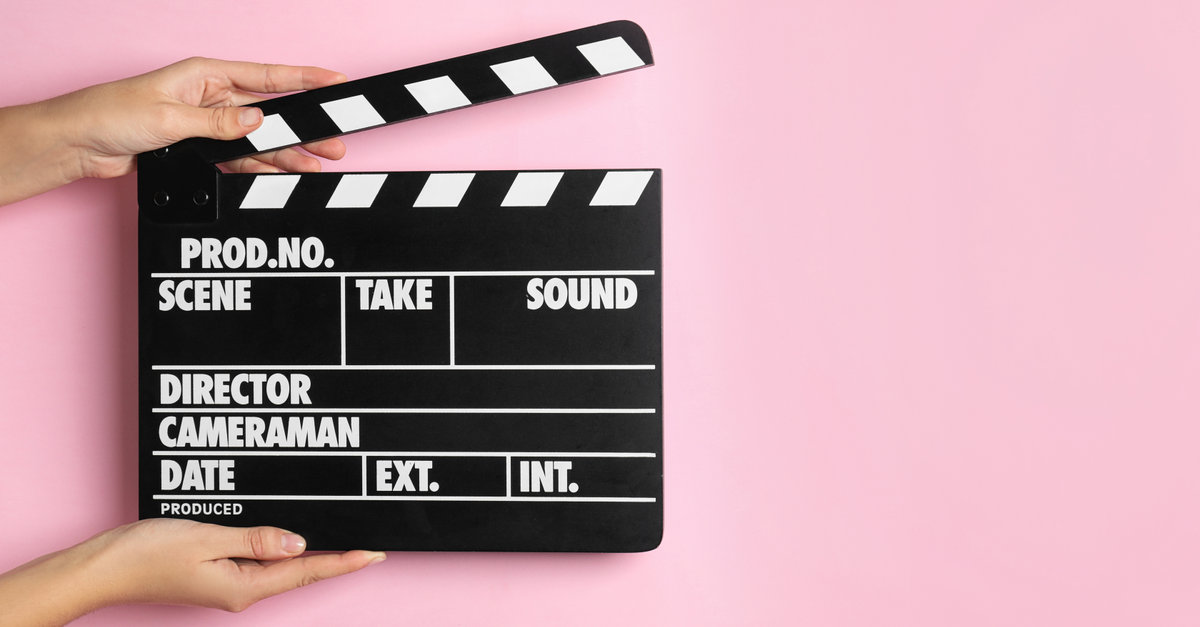 1. Create Videos
Videos are one of the most effective ways to repurpose content.
People love videos. And that's why they make for great content! They have the ability to grab someone's attention better than anything else.
Why? They're entertaining, dynamic, and easily-digestible.
And research backs up people's love for video:
Viewers retain 95% of a message when they watch it in a video, compared to 10% when reading it in text.
Social media posts that contain a video have 48% more views than those that don't.
Pages (like your blog posts) that include video are automatically ranked higher in search engine results because videos improve your dwell time (time on webpage).
Videos help build trust with your audience.
Videos are the best way to reach Gen Z (your students!) 50% of millennials and Gen Zers said they "couldn't live" without video in their daily lives.
So how do you repurpose your blog into a video?
Review your blog post for its main themes and key takeaways and create a script. You can create a "presentation" style video with music, b-roll, and text — but don't be afraid to get in front of the camera as well!
Videos that contain live people do better than videos that don't.
Once your video has been finalized, you can use it in so many different ways:
In your email marketing campaigns
Social posts on Facebook, Instagram, TikTok, Twitter, LinkedIn, and more (adjust the size to match the platform and video length)
Post on your YouTube channel
Embed the video on the original blog post, somewhere else on your website, or on your landing pages (you can host the video on YouTube, Vimeo, Wisteria, etc.)
Now you've extended the potential reach of a blog post far beyond what it would have been without video!
2. Create Social Media Posts
When you publish a new blog post, you usually share it on social media by simply providing a short description and linking to the article.
But a content repurposing strategy gives you many more options to display your blog post's shining content — without actually letting people know it's from your blog!
Just like with creating a video, review your blog post for its main themes and key takeaways — then figure out which social media platform(s) will be the best for presenting this information. Your blog post has sections covering different subtopics, statistics, quotes, and other tidbits that can be used in a social media post.
Here are some ways you can repurpose your blog content for social media:
Create an Instagram Reel
Create a TikTok
Create a carousel post for your Instagram, Facebook, and LinkedIn feeds
Create a thread on Twitter with your blog's most notable tidbits
Share your repurposed video on all of your profiles
Go live on Instagram, Facebook, or LinkedIn to give a mini-talk on one of your blog's key points
Share the highlight tidbits in your email blasts or promote the post in a newsletter
Newsletter Sign up!
Get our best content on digital marketing in your inbox 2 times a month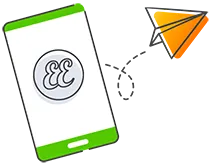 Everything within your blog post, (the interesting quotes and stats, for example) serve a purpose that relates to your niche and business goals. You probably also answered multiple questions that are relevant to what you do! So when you turn them into social posts, you know that you've created quality content that contributes to your overall plan.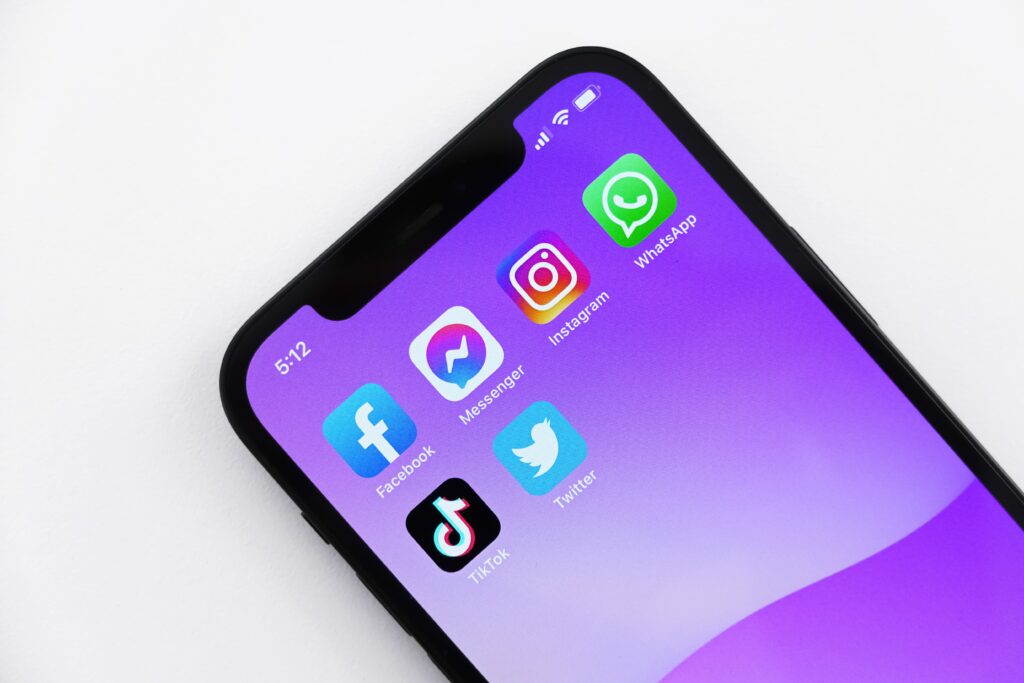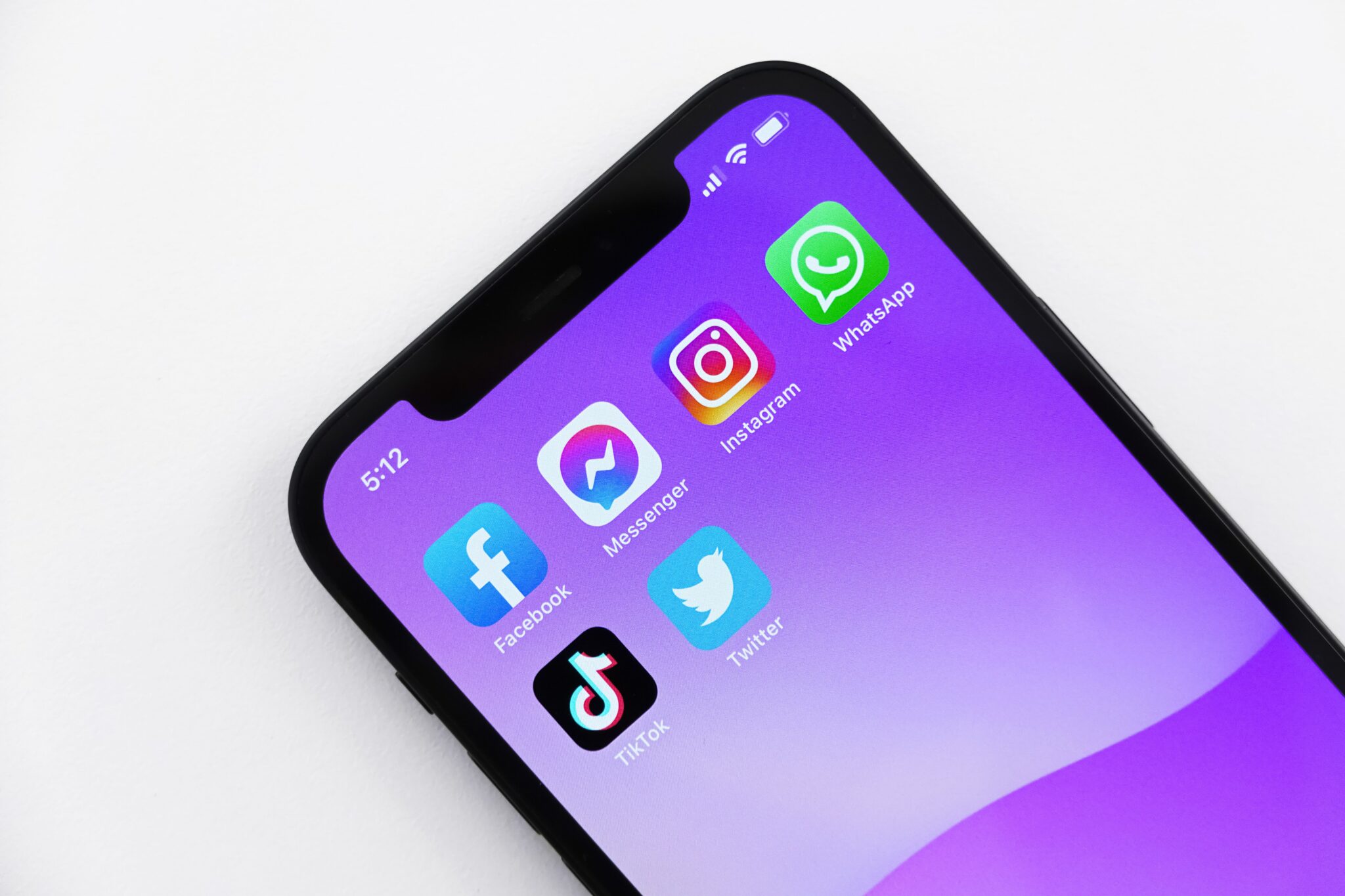 3. Create Gifs
Because they're so eye-catching, gifs are a great way to get digestible information across to your audience — and they're also just great for entertainment.
You can create gifs out of the videos and social media posts you've repurposed from your blog.
Pick a few really interesting moments from your repurposed video and stitch them together into a gif.
Or, if you created a carousel for social media, you can stitch the slides together to create a quick-paced gif. Make sure there is little text because too much text can become overwhelming if it moves too quickly.
The goal is to be entertaining — so be entertaining! Even if you are a B2B brand, you don't need to be stuffy. You're not just selling to a business… you're selling to real people.
The possibilities for what you can do with these gifs are endless! Post them on social media, include them in your email campaigns, put them in your original blog post, use them in MMS marketing… you name it.
4. Create Infographics
Infographics can be a great way to share a lot of information in a visual form. And since the human brain processes images better than text, your audience will most likely give an infographic more love than a blog post.
To repurpose your blog post into an infographic, note your blog's key ideas and have a designer place them into an easily digestible, attractive infographic. If you really break down the content in your blog post – the different sections, the facts, the important definitions – you'll find almost an unlimited number of quality content ideas to turn into infographics.
And since infographics are more approachable pieces of content, this makes them great candidates for sharing and reposting — giving you more reach and opportunities for engagement!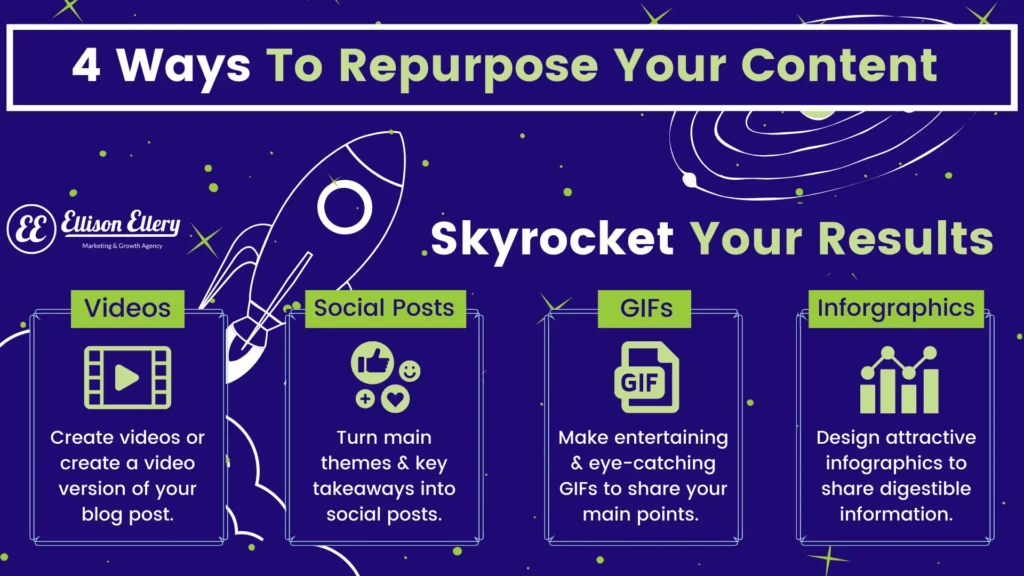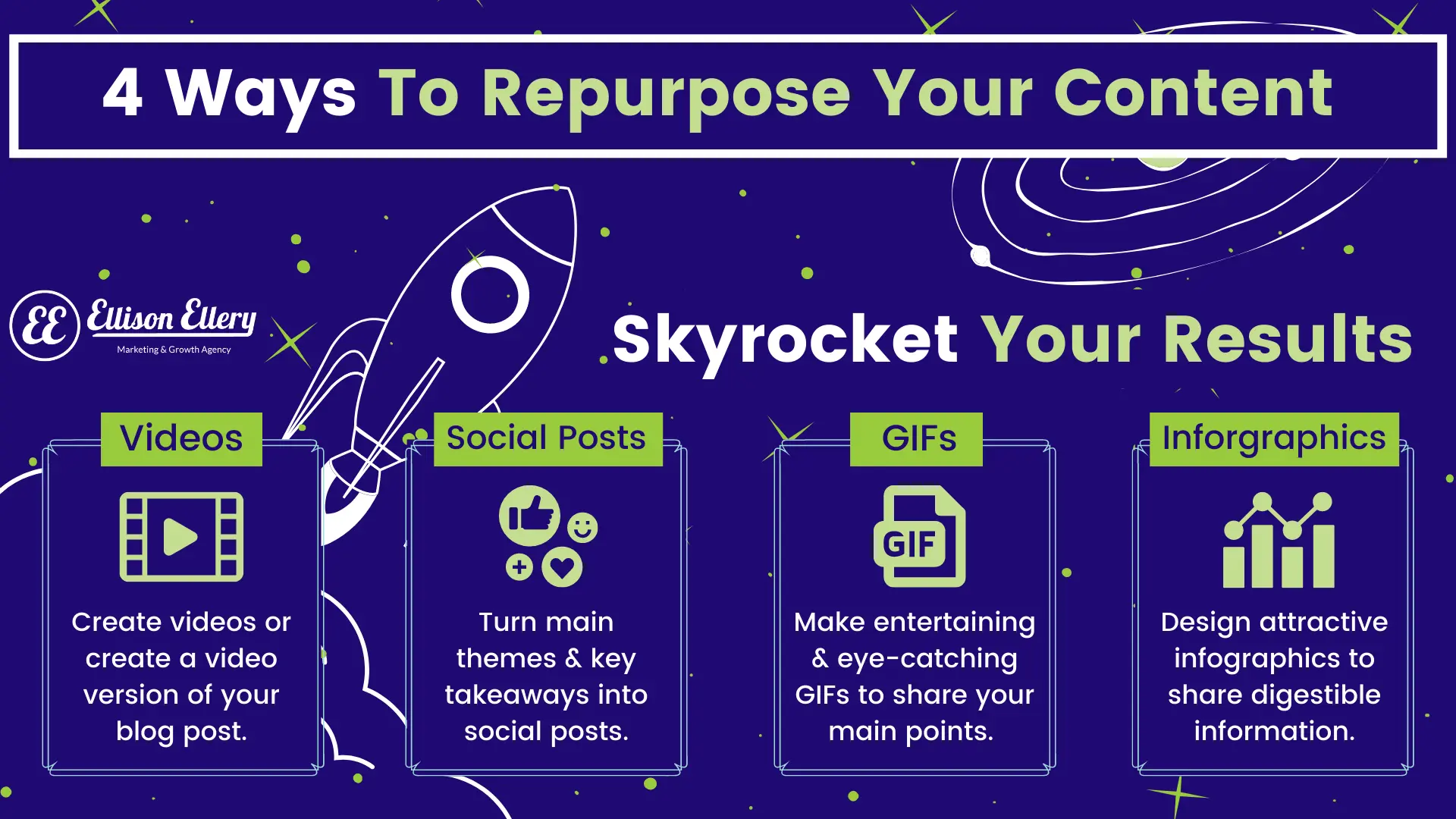 Content Strategy Overview
What Is Content Strategy?
These content repurposing ideas can sound a little overwhelming if you're just starting out with making a content strategy and have some other questions. So before we send you off, let's refresh on what a content strategy is and how it contributes to your business goals.
Your content marketing strategy is an ongoing plan that includes the brainstorming, execution, promotion, and management of the ways you use content to reach your target audience. A solid content strategy helps you focus your efforts on the types of content that can help you achieve your goals.
Publishing quality content is great for all sorts of business objectives from brand awareness to lead generation.
Even though content creation is important, it can be hard to create each and every day. Especially since there are so many different ways people prefer to consume content!
The good news is you don't have to create daily. You just have to know how to repurpose what you've already done.
Newsletter Sign up!
Get our best content on digital marketing in your inbox 2 times a month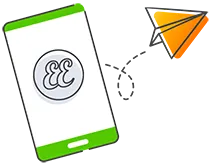 Why Should You Repurpose Content?
Consider your blog posts. As a comprehensive explanation of an idea that your audience is invested in, they are one of the most important pieces of content on your site. But, it might be too long for someone to read in one sitting.
That's where repurposing comes in!
There are many reasons why you might want to repurpose your content, but most people will do so to get more mileage out of their work without having to create something completely new.
And repurposing your content can be a great way to spread it out over many channels and increase your web presence.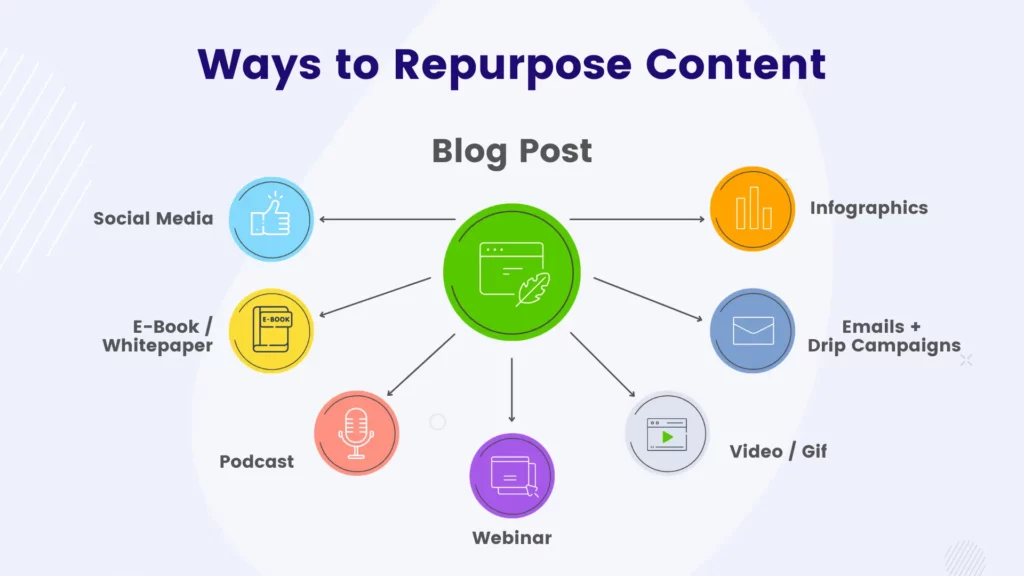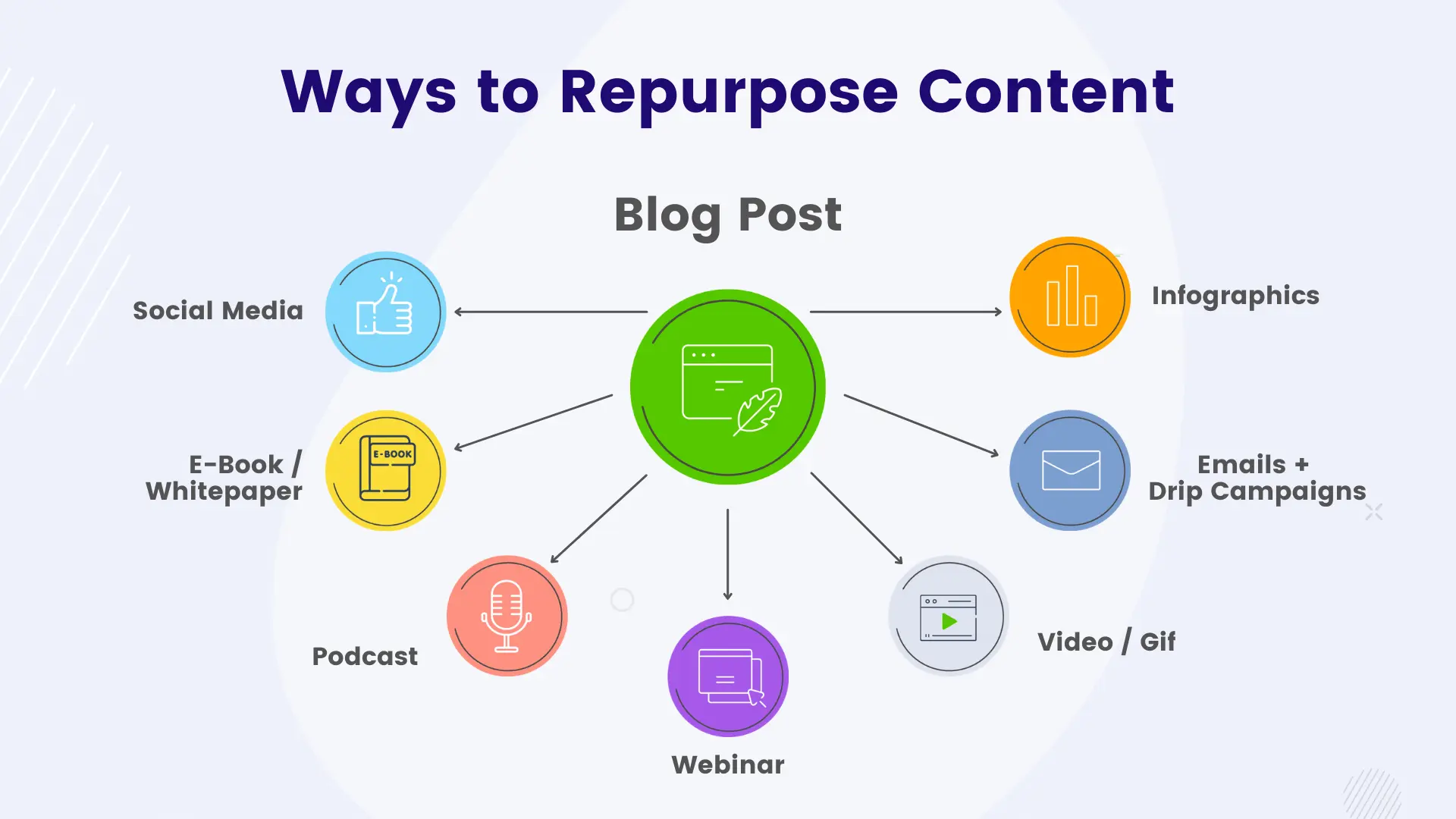 Just a few of many reasons why you should repurpose your content:
You're able to use your content over many different channels, rather than only one.
It makes it easier for people to find your content no matter what channel they're on.
Many people spend most of their time on social media, so more digestible content (as opposed to an entire blog post) can be a great way to get their attention.
You can increase the number of times people see your content by repurposing it so they see it in a different place than when they originally saw it on your blog.
Your original blog post can benefit too — linking back to your original blog post in your repurposed content can be a great way to help you keep your blog traffic high.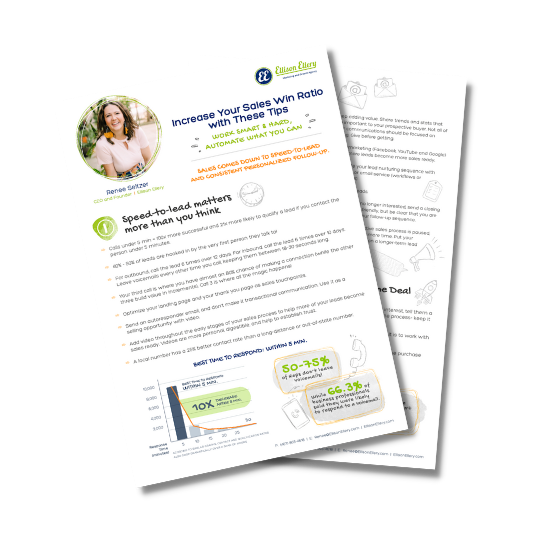 #WinMoreSales Sales Tips Sheet
Get quick, actionable tips on how to increase your sales win ratio. 
Just fill out the form below and we'll send you a FREE copy of our #WinMoreSales sales tips sheet! 
What Are the Benefits of Using Repurposed Content?
Using repurposed content has benefits that extend to almost every aspect of your marketing strategy. It can be a great way to share your message in a different format, getting your business in front of more eyes with less time spent.
Outside of brand awareness, it makes it easier for your audience to digest your content. If someone loved what your article had to say but found it difficult to read at that time, they might appreciate the same topic as a different type of content. Maybe they wouldn't mind watching a video you created for that blog post or looking at an infographic.
In addition, when you repurpose content, you will have even more avenues to reach people on social media. Videos and gifs tend to outperform other mediums on platforms like Facebook and Twitter whereas more infographic types of posts do better on LinkedIn and Pinterest.
How Do I Make A Content Repurposing Strategy?
See just how valuable repurposing your content can be? Now that you know some of your options and why you want to consider them, the next step is learning how to create a content strategy with repurposing.
There's a few ways to go about it, but we recommend using your blog as the foundational piece for repurposing your content. All of your repurposed content can revolve around what you've published with your blog.
Here's how to get started on your content repurposing strategy:
Start by writing and publishing a blog post that covers the who, what, when, where and why. (Or dusting off an old blog post!)
Examine your blog post and write down any themes or topics that come up throughout the post. Then brainstorm different ways you could represent these themes in different media formats.
Create the different media formats best suited to the topic and post them on a variety of your channels, linking back to the original blog post when you can.
With this strategy, you can take one blog post and produce content for each and every one of your channels. It's a pretty good deal!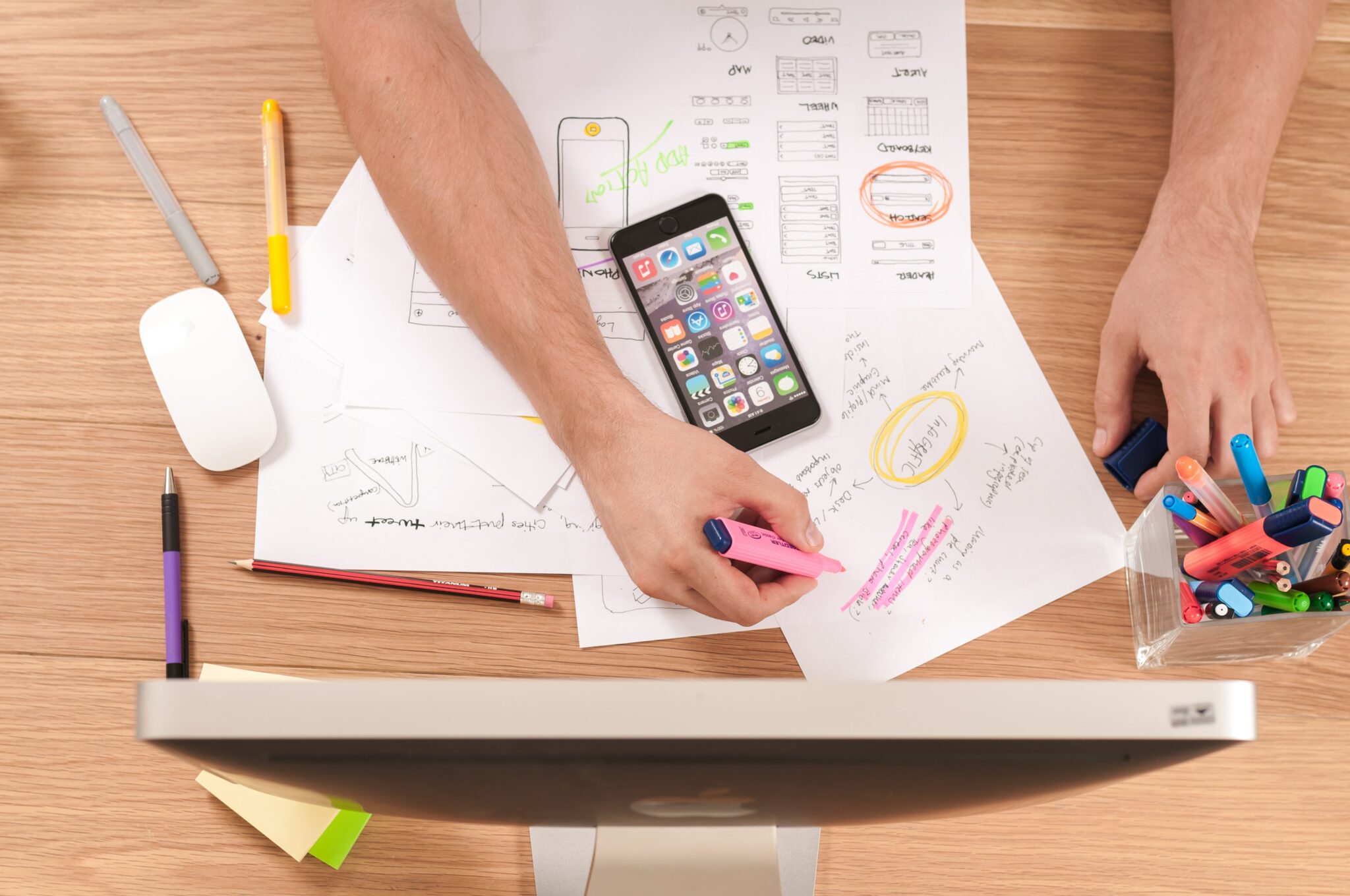 Why You Should Test Your Content
A final note: it's also important that you learn what types of repurposed content perform best on each of your platforms. That way you will be able to optimize your content for the platforms it will be going on.
How do you determine what's best? Testing. It's one of the most crucial parts of your strategy!
Test different formats, lengths, styles, and types to find the formats that work best for your industry and business — and ultimately which ones drive you more revenue.
While it may take some time to realize the financial benefits of testing your enhanced content strategy, it's important to allocate the right amount of resources and budget to execute a well-thought out strategy. 
Otherwise, your content marketing efforts are as good as screaming into the wind — there's little hope for your traffic turning into paid customers.
Repurposing Content: In Summary
Blog posts help you flesh out tips, ideas, and concepts that are important to your audience.
While blogs bring people to your site, it's guaranteed that a good majority of your audience isn't sitting down to read every word of each of your blogs.
The sad but true reality is that most people are skimming your blog. (If you got down this far in this blog, we salute you!)
But you spend a lot of time developing your blog posts. Make those hours count by stretching your blog's content even further.
Tap into the wellspring of content opportunities that your blog posts present! All of the content is already there — you just have to repackage it.
By implementing a content repurposing strategy in your business, you can simplify your content creation process and increase your reach and engagement.
Sounds like a win-win situation to us.
We give your content new life.
We're expert content strategists and can help you develop a content repurposing strategy to make your content go even further.
And we have the tools, expertise, and experience needed to help you create eye-catching videos, social media posts, gifs, infographics, and much more.
We're ready to help you take your content to the next level — are you? Schedule a quick consult with us to learn more.

How are your

marketing

efforts contributing to your company's growth?
Schedule a brief discovery call to receive a complimentary consultation for your business.