Higher Ed Qualitative Research | User Studies
Our Focus is on Driving Your College More Enrollments
Ellison Ellery Consulting has uncovered millions of dollars in lost revenue for universities and created stopgaps in marketing to end wasteful spending. We are able to leverage our Higher Ed experience working with 80+ colleges to help our clients make quick gains and impact their upcoming starts.  We know what works and why it works. 
Means to An End 
Our research will be anchored to your business problem and/or opportunity.  Our goal is to get actionable insights on why your college is losing prospective students, has low enrollments or re-enrollments (high attrition), and/or bad online reviews. 
Our goal is to improve your student experience touchpoints to drive loyalty, better reviews, and improved enrollment yield. 
Your college needs to continually adapt to your student's changing needs. Students now expect more experiences, let us help you delight students throughout their enrollment and educational pursuits.  
Qualitative Services: 
Online User-Studies (moderated and unmoderated)
1-on-1 Interviews 
Persona Development 
Our goal is to create a multi-pronged, Qualitative Research Study for your college to better understand your prospective student or current student's journey with your college.
Want To Boost Your Sales?
We help to identify friction points in your marketing and sales process to create better experiences for prospective buyers. And we delight them, turning them into brand evangelists.
Other Qualitative Research Can Help to Improve Your:
Prospective student's journey from awareness to consideration
Enrollment process and/or Financial aid process 
Student orientation
Re-enrollment process
Career Services 
Alumni Services 
Donor process 
Through your study, we will uncover prospective or current student's friction points that might be frustrate them and cause them not to enter the enrollment funnel or re-enroll at your institution.
Improving retention should be an area more colleges focus on.
Optimizing Your Prospective Student's Enrollment Journey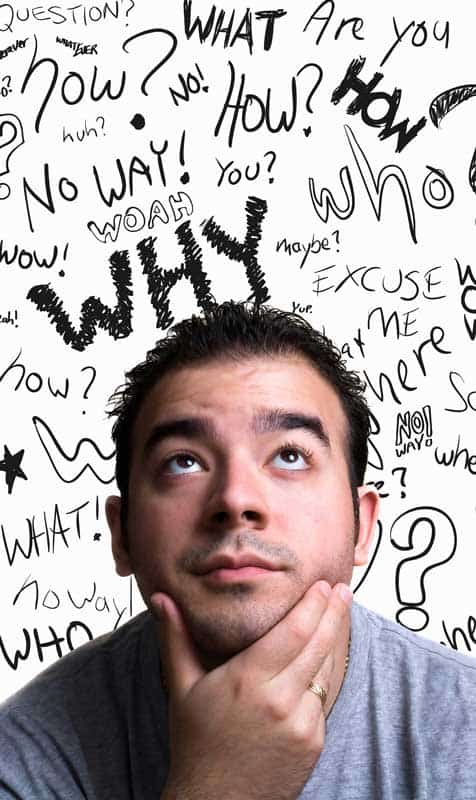 Based on the results of our study, your college will be able to better redesign its website and marketing materials by truly understanding a prospective student's motives, emotions, and pain points throughout the process from awareness to consideration.
You will be able to refine your brand story and find ways to weave this throughout your prospective student's experience with the goal of improving conversion rates.
Focus on All Aspects of Your Student's Experience 
We can focus on so many different aspects of your student's journey from re-enrollment, financial aid, career services, graduation process, and donor experience. In these studies, we will be able to identify which actions, touchpoints are hindering conversion or helping it. We will uncover emotions, intent, and motives along the way. 
If we can uncover the student's "why", then we can adjust your communicating strategy, imagery, messaging, website flow, and so much more to positively impact the student's experience and delight them. 
Let's chat to help your college uncover your student's "why". 
Was this person able to accomplish their task? Why or why not?
Through our innovative Higher Ed User Studies, you will be able to find out what your visitor's true feelings are and thoughts- as they engaged with your brand and website experience. You will be able to find out what motivated him or her to learn more about your school in the first place. What were their thoughts of your school before visiting your site and what were their thoughts after visiting your website? Has it changed? How has it changed?
We are here to give you answers! 
Do you have pressing business questions that need to be answered? This is one of the best ways to get to those answers!! 
You will also be able to ask these types of questions to your actual students or prospective students: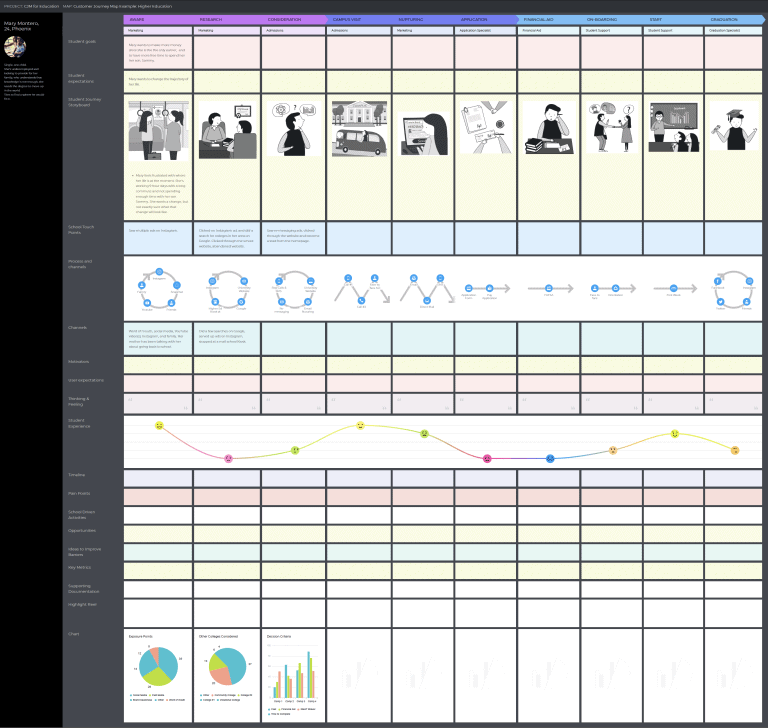 What are your thoughts about our tuition page? How does our tuition page compare with a set of competitors? What do you like about how they cover tuition compared with us? 
How do you wish the tuition page was different? (You will be blown away by the insights you can receive from these user-studies)
What type of education do you think you will receive at our school based on…? 
What type of support do you think you will receive at our school based on…? 
You can compare any aspect of your brand, website experience, social proof against a set of competitors to understand what drives prospective students to make the decisions that they do on your website. 
Why did some of your students enroll at your competitor instead of you? Let's find this out!
Observing Students in their Own Element (User-Studies)
Observing students in their own element is critical for uncovering blind spots, understanding their emotions and mindsets as they navigate some portion of your institutional experience. 
What is stopping people from filling out a lead form? Or what is causing your college to get bad online reviews? We can uncover these answers and fix them, so we can start delighting students and improving your online reviews. 
Online User-Studies 
As we work together, I will set-up your study that will allow us to see, hear, and talk to your prospective students, remotely, as they engage.
I generally recommend a mix of moderated and unmoderated student user-testing. We will set-up a call to review your goals, timeline, and budget. Based on those discussions, I will recommend a set of studies to start. 
I will work with your team to identify the right business problem and/or opportunity. One the user-studies have concluded, I will analyze your results, and create an in-depth set of recommendations.  
The Power of Video Highlight Reels

I can also create a highlight reel(s) for you, which would include actual videos of real students dealing with challenges on your website and videos of their motives and aspirations.
This highlight reel can become just as important to your organization as the journey map.
Imagine how much empathy you can foster within your team and organization by sharing your prospective or current students' thoughts, motives, aspirations, and friction points.
You can use these highlight reels when onboarding new staff, so they have more understanding and develop empathy for your students and their challenges.
Because of these insights, your team will have visibility on how to better serve your students, improve your usability experience, and delight more students.
Delighted students can become advocates who continue promoting your brand and enhancing your college's reputation. If done right, we can turn students into brand ambassadors and evangelists who proactively promote your college. 
Your students can then provide all the social proof prospective students need to enroll.
Check out these stats to better understand the power of positive reviews. 
User-Study Highlight Reels Add Incredible Value Throughout the Organization 
We can edit these reels in different ways since we will capture so much footage. We can accomplish several different goals with the same research study.
You can also set these studies up to help you figure out what programs to offer next or how to better reach certain personas through marketing (to grow enrollments for some of your more challenging programs).
What Happens After the Studies? 
After the studies are complete, we will provide your team with a roadmap on the changes your institution can make to improve your student's experience.  
How We Are Different
We are a Higher Education Enrollment Growth Agency. Our user-studies are one portion of our services. This is how we differentiate from other agencies who offer Student Journey Mapping or Qualitative Students. We will provide you with actionable recommendations on the changes you can make to drastically improve conversion rates, delight prospective and/or current students. 
We will not hand over the analysis and expect you to know what to do next!  We will turn these study insights into action items for your college or university. And, help you implement them. 
This is what truly differentiates us from other agencies! 
For every issue we uncover, you'll receive a set of recommendations on how to resolve this issue. Your team probably knows there are issues. Let us help your team prioritize these issues based on the potential impact and benefit to the organization.
Let's Skyrocket Your Results Together.  
It is important we create a thoughtful strategy that drives enrollments or improves retention. 
Our Services Span Across these Areas: 
User-studies 
1-on-1 Interviews 
Set up KPIs and other metrics, and set-up reporting 
Creative asset audit 
Lead nurturing: Set-up communication cadence (schedule)  
Create email or social media templates 
Create email blasts copy and schedule 
Help develop your content calendar 
Keyword research for SEO and SEO
Landing page development