What is a Student Journey Map?
A student journey map is a visual representation of a person's process of accomplishing a goal. In other businesses, this is called a Customer Journey Map, while in higher ed we call it a Student Journey Map.
This diagram or graphical representation can depict several stages a student goes through as they interact with your university or college. A student journey map can start from awareness and go through graduation or becoming a donor.
The student journey map helps to connect different services, departments, technology, and communication touchpoints to provide a complete student experience.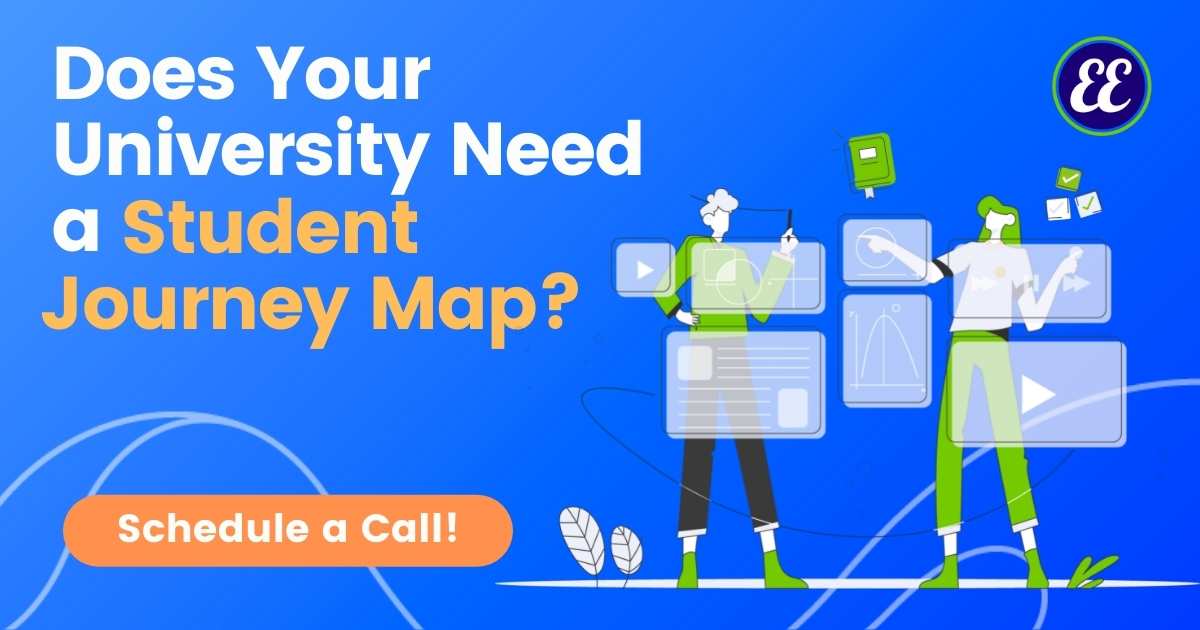 We recommend breaking the student journey map into stages from the admissions enrollment experience, matriculated students through the first few classes (biggest drop risks), and then the rest of their educational experience at your institution. Your institution can also create a student journey map for alumni and another to capture your donor experience.
Student journey maps need to be rooted in data-driven research, along with qualitative feedback from faculty, staff, and current and prospective students that include a variety of touchpoints.
If you need help with your student journey map project or higher ed qualitative research, we are here to help.
Through student journey mapping, you can find out what your visitor's true feelings and thoughts are as they engage with your institution and its enrollment experience. It allows you to capture your complex enrollment experience, which can be a mixture of website experience and offline, phone, and online application while crossing several departments, including transcripts, financial aid, admissions, and more.
Understanding your student's journey will help your institution identify your enrollment pain points. Once you identify your most significant enrollment pain points, you can make the necessary adjustments to reduce the friction and frustration felt by your applicants. The goal is to improve the overall experience so you can improve your enrollment yield and have better enrollment outcomes for your next start.
If your project allows for it, you should conduct several qualitative interviews with various students throughout their enrollment cycle. From this qualitative research, you should be able to find out what motivated him or her to want to learn more about your school in the first place. In this article, we break down the steps needed to kick off your qualitative research.
Some questions to ask your interviewees:
What first sparked your interest in our school? 
How long ago was that? 
What types of things happened between when you were first aware of our school to when you visited the website?
What were your thoughts on our school before visiting the website?
What were your thoughts after visiting the website? 
Have they changed? 
How have they changed?
A student journey map provides insight into authentic student experiences and the various challenges students face. A first-generation student will have different questions and even insecurities than a legacy enrollment.
This example captures a 2-year experience for an international student.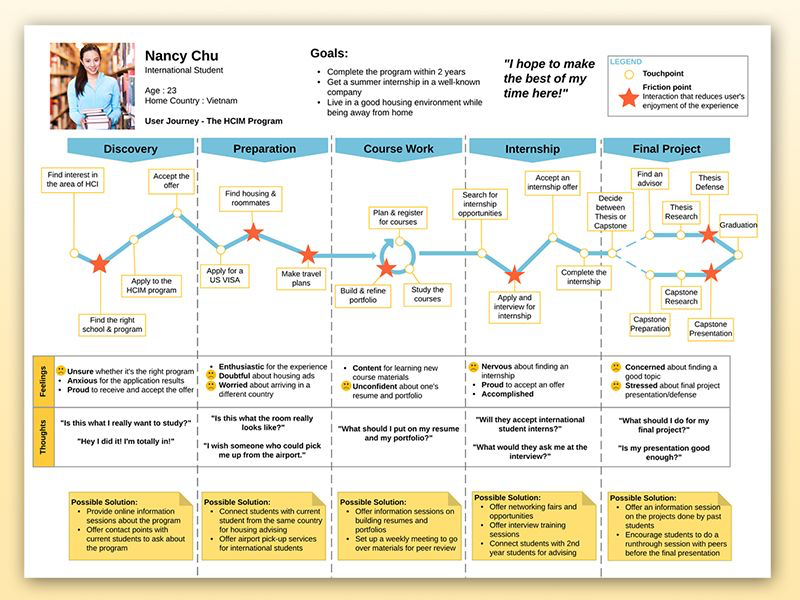 This is a blank template.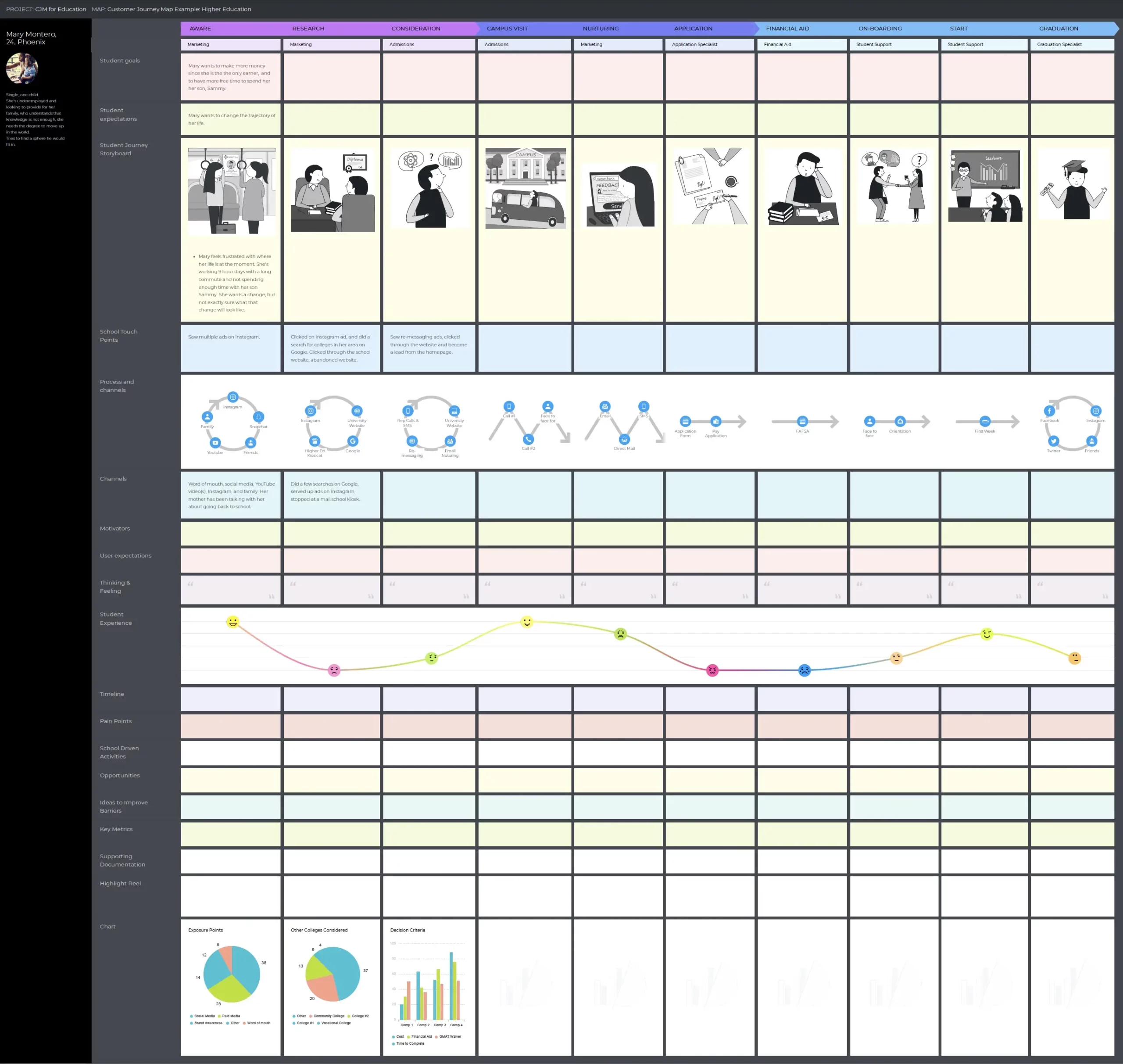 Student Journey Mapping Podcast –
Why Listen to this One?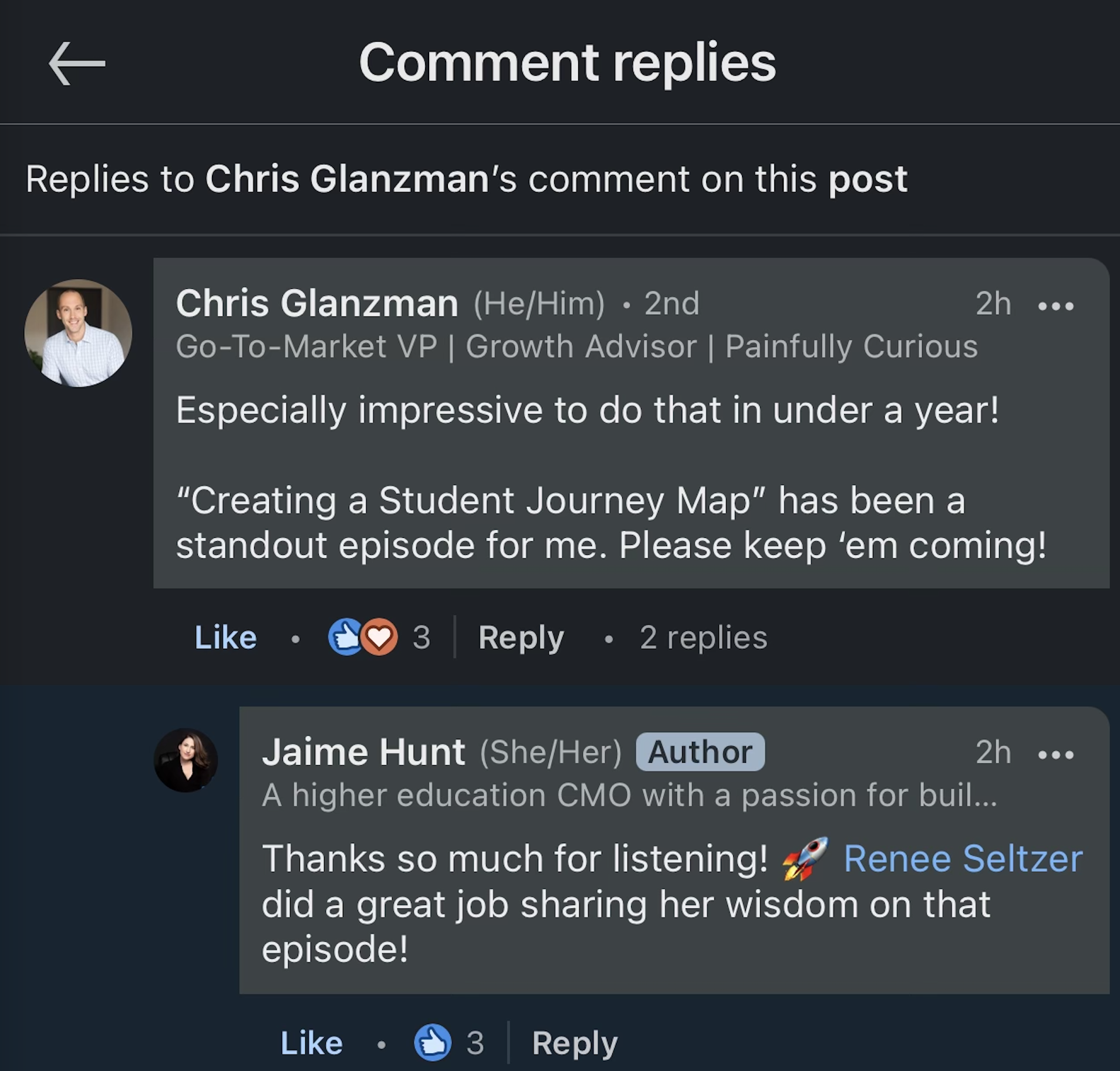 Does Your University Need a Student Journey Map?
Most often, we don't know exactly why one individual proceeds to enroll at your college or university, and another prospective student doesn't. It can be challenging to replicate and scale if you don't know exactly what is contributing to your enrollments.
If you're tracking your enrollments, you may see that more than half of your applicants do not end up enrolling. Can you pinpoint why this may be happening? What can your institution do to get more of those applicants to enroll? A student journey map is a great first step to begin to solve this perplexing business question.
"You can't improve what you don't measure."

– Peter Drucker
More importantly, you can't manage what you can't measure.
If you check out your website analytics, you may find that 95% of visitors leave without requesting more information or applying. While it's unrealistic to get 100% of visitors into your enrollment funnel (since individuals visit your website for several different reasons), you should be able to increase your website conversion rates by 20%, 30%, or even 40% by better understanding what motivates your prospective students, and why they are leaving. With this new information, you can adjust your messaging, website flow, and user experience to improve the likelihood that more of your website visitors will turn into applicants and future students.
Student Journey Map Key Components
The goal is to create the journey maps based on actual enrollment scenarios you will show in a sequence of events. The key points to document are actions, thoughts, and emotions.
Most journey maps follow a similar format:
At the top: a specific user, a specific scenario, and corresponding expectations or goals.
In the middle: high-level phases comprised of user actions, thoughts, and emotions.
At the bottom: takeaways including opportunities, insights, and internal ownership.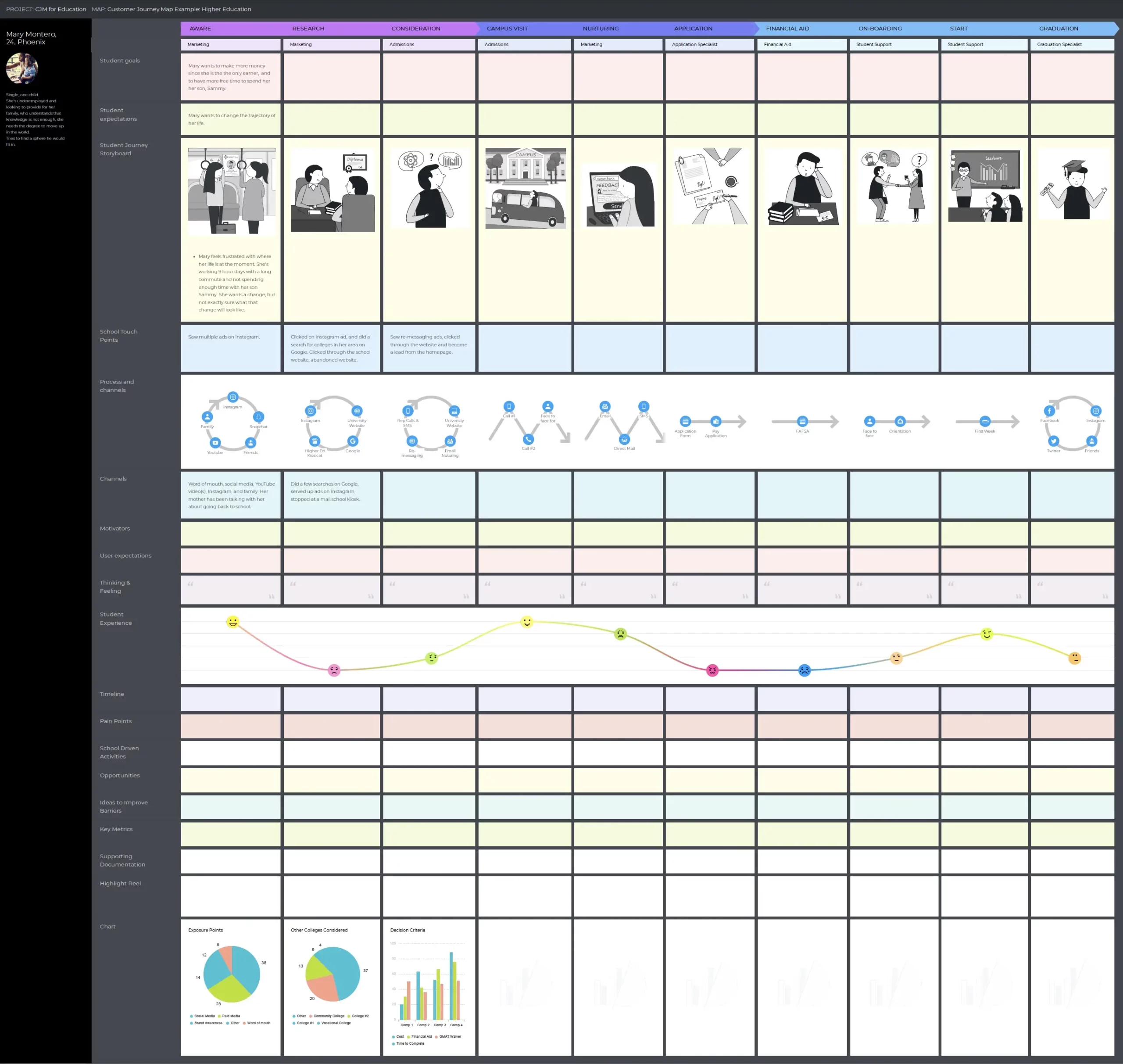 Difference Between a Process Map Vs. Student Journey Map
Both are important and serve different purposes. Let's break each one down.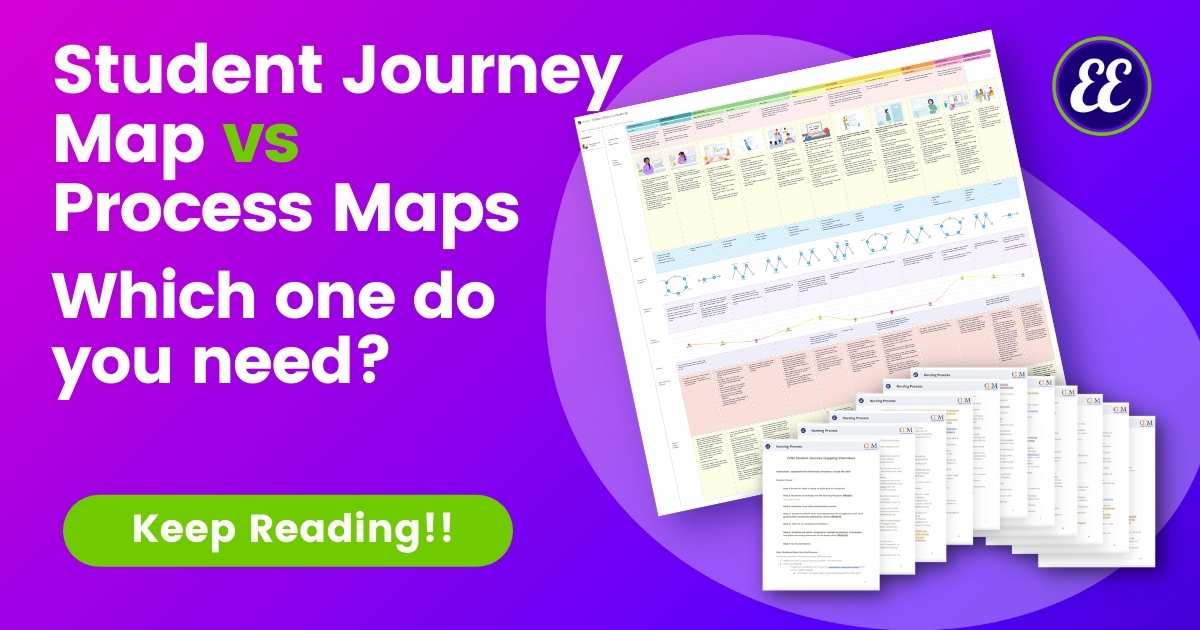 Process Map
A process flow map documents the exact process as it is today without any texture or emotions.
Recently, we did a process map and a student journey map for a community college. The process map was a written narrative of their enrollment process, and it was a 12-page document.
To fix your process, you first must document your process through a process map or a narrative of your process, in case it's complex and requires more in-depth documentation.
Your process map needs to include what systems are being used, what triggers a prospective student to move to the next process, what internal and external communications happen, and so much more. You will also want to include issues that came up through your research. For this community college, we also provide a 95-page deck full of recommendations on improving their process, along with a 25-page memo.

Student Journey Map
As mentioned, a student journey map is a practice of empathy for the complexities of your enrollment process. It helps you understand what your prospective students must navigate through to enroll at your college or university.
In contrast to a process map, the student journey map is a 1-page document that, at a high level, identifies a student's feelings as they move from one stage to the next.
A student journey map creates conversation, challenges assumptions, and gives true insight into how your prospective students feel as they go through your enrollment process.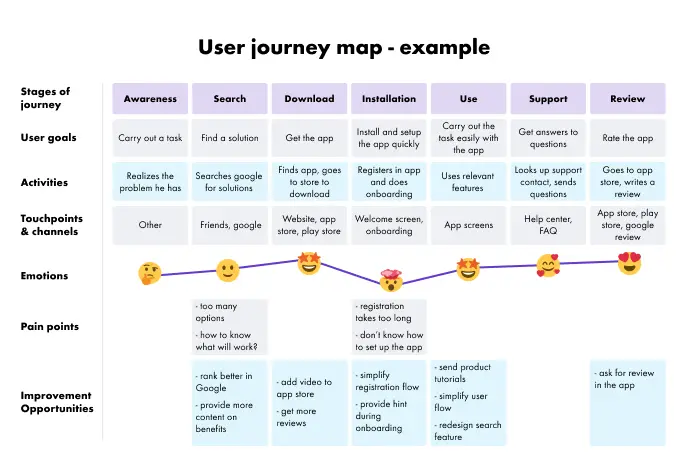 Develop Student Personas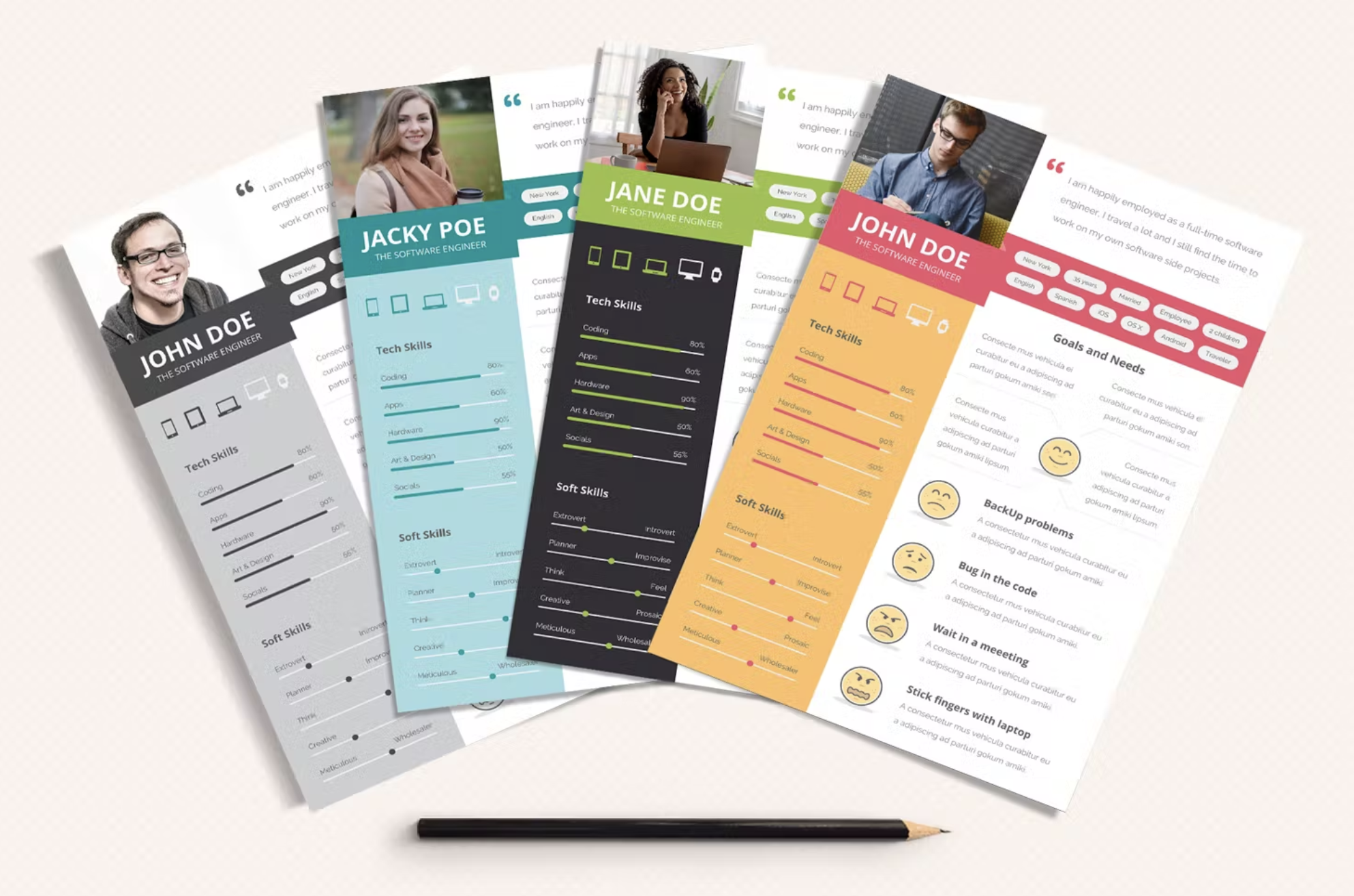 As a part of the student journey mapping process, your institution will want to develop personas.
Personas are fictional characters you will create to collectively represent your prospective or current student base. These personas are based on your research.
By personifying your current and prospective students, you'll be able to visualize them as real people with families, challenges, and hopes. Personas will help your institution speak to specific people, which will help to anchor your marketing and advertising.
A word of warning: I've seen schools pick the wrong personas. They picked aspirational personas versus who their students are.  This backfired in their marketing because they would use imagery and messaging all targeting a persona that didn't exist for them. Think of all the money that was wasted on ads that didn't resonate.
To develop your personas, you will want to document a few variations and capture a prospective student's cultural background (demographic specifics), expectations for earning a degree, what life stage they are in, and some psychographic information. This will help your college or university communicate more effectively, expand its reach, and establish stronger relationships.
You can decide on a few people that best signify your student population and/or one or two aspirational personas to whom you hope to start marketing. Remember, the word of warning is to not have too many aspirational personas.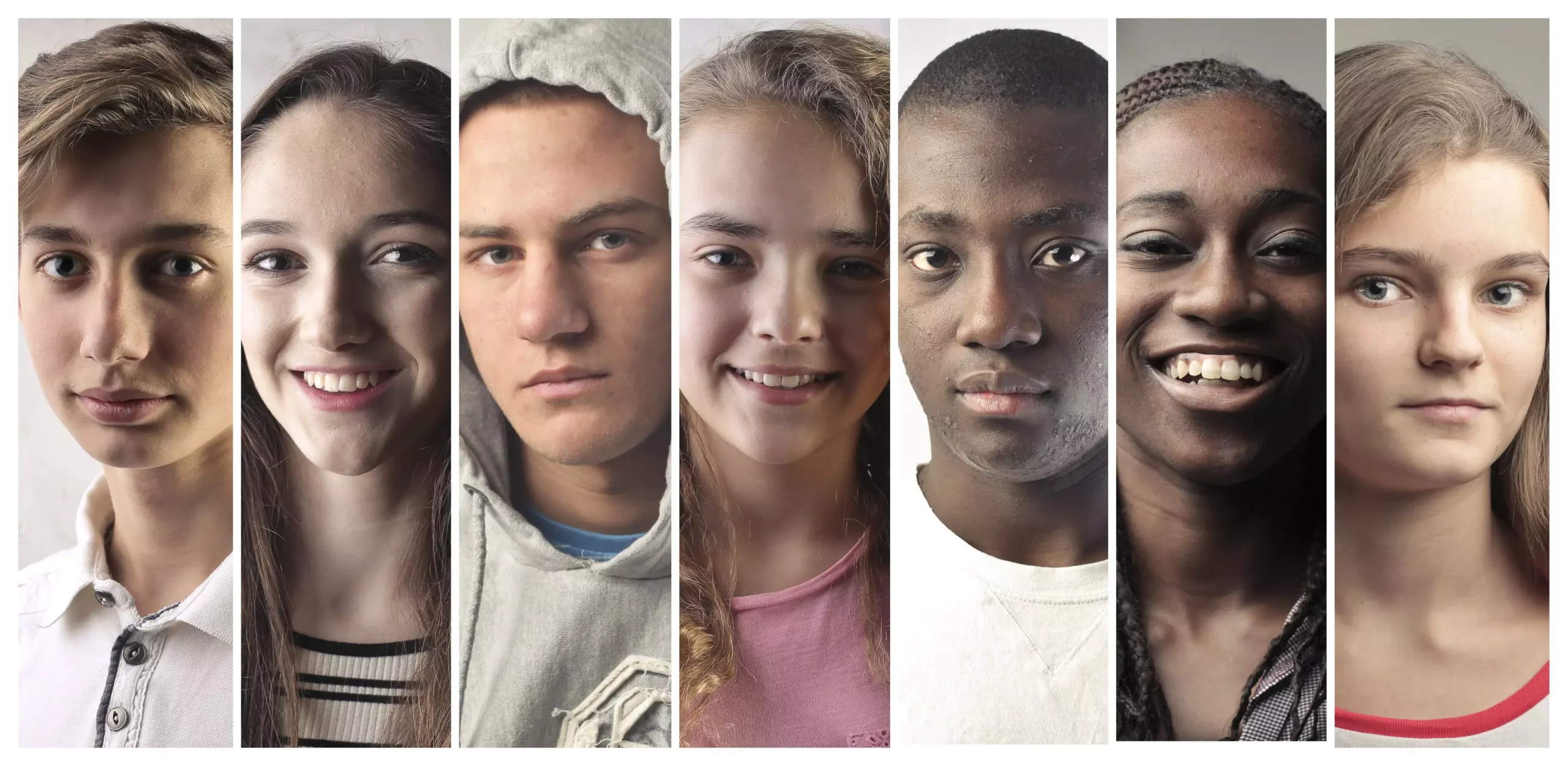 The ultimate goal is to help colleges and universities learn more about their students' experiences to refine marketing, increase enrollment, and better serve their students.
You may need to create a few different student journey maps based on your different personas.
For example, you may have a few undergraduate personas such as first-time college student, legacy college student, transfer student, etc.
For your graduate programs, you may have a persona or two.
Why Most Student Journey Maps Do NOT Work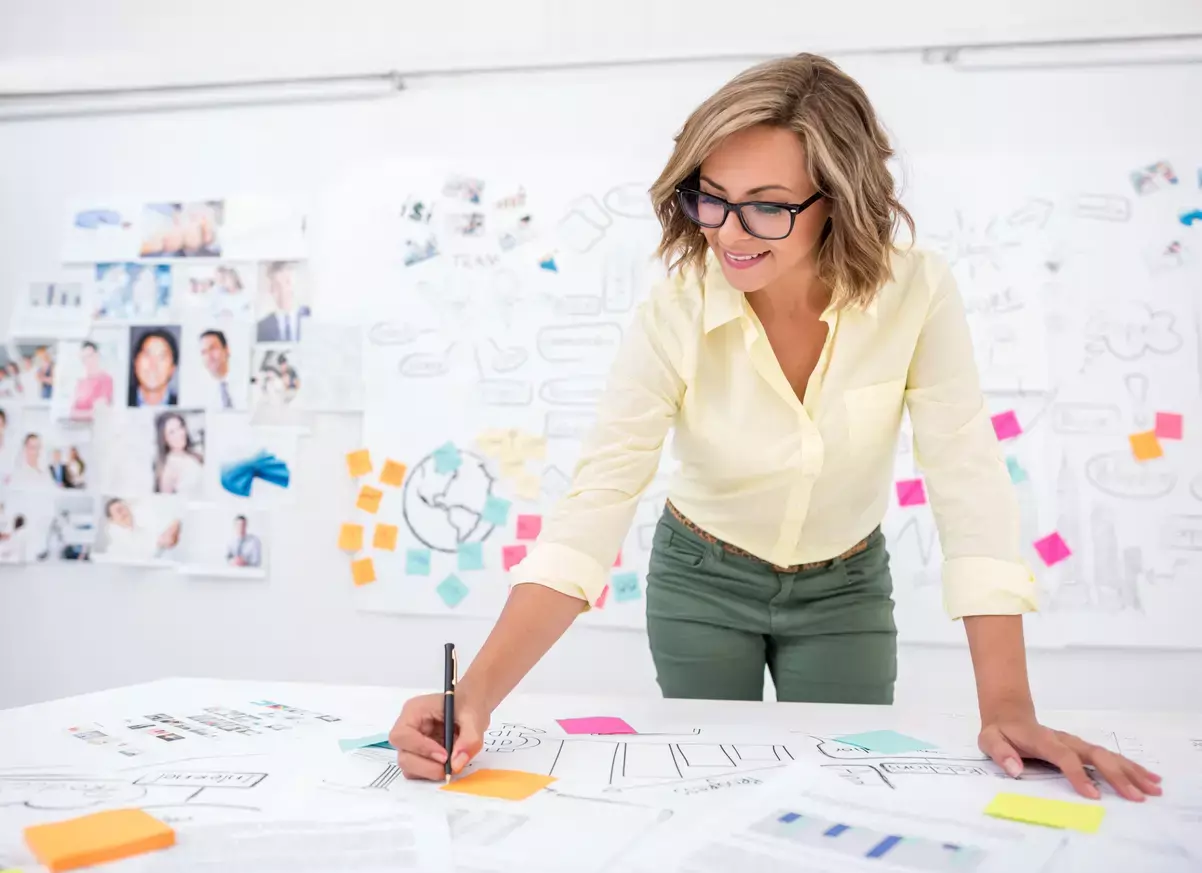 In the past, colleges have hired researchers who would usually conduct in-person student journey mapping sessions with key organizational stakeholders.
Each individual would get a pack of sticky notes and update a huge document on the wall.
The researcher would then take all of these touchpoints and put them into a beautiful document.
However, the output tended to be a journey map that quickly becomes stale and does not get referenced in day-to-day decisions.
What went wrong?
Here are Student Journey Mapping Mistakes to Avoid:
To begin with, far too many schools include internal stakeholders in the mapping process but forget to invite those who have the answers: their prospective and current students.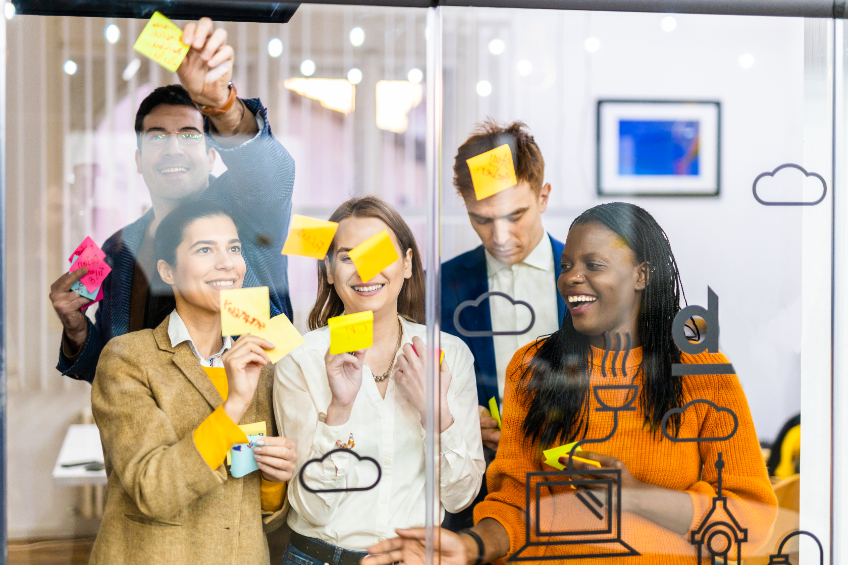 First of all, who are your students? Have you clearly defined them? How are you reaching out and appealing to first-generation college students? How are you represented within the community to appeal to a diverse range of potential students? Are you speaking to the concerns of older students who have thought of returning to college to complete their degree or pursue a graduate degree?
Once you have defined who your student is, then you can begin to reach outwardly from the perspective of the student.
Another mistake is mapping the journey from the inside out, meaning you are focusing on getting your in-house perspectives and not the students' perspectives. This shift in perspective allows you to notice and consider the moments of truth that greatly impact the student experience. Often the internal documented process is what actually happens in the real world.
The moments of truth:
Curiosity, excitement, hesitation, grand ambition, wariness, and hope can lead you to overcome another common oversight in student journey mapping: starting to track the process when your internal process kicks off, instead of when the student's actual journey begins.
How to capture your student's actual journey:
Find out what conversations your prospective students were having and with who, that led them to your website or to want to learn more about your institution.
You will need to find out what sparked their interest or curiosity in the first place. That is a key and invaluable insight into the beginning of their student journey and one to be aware of.
What Website Analytics Won't Tell You, But You Need to Know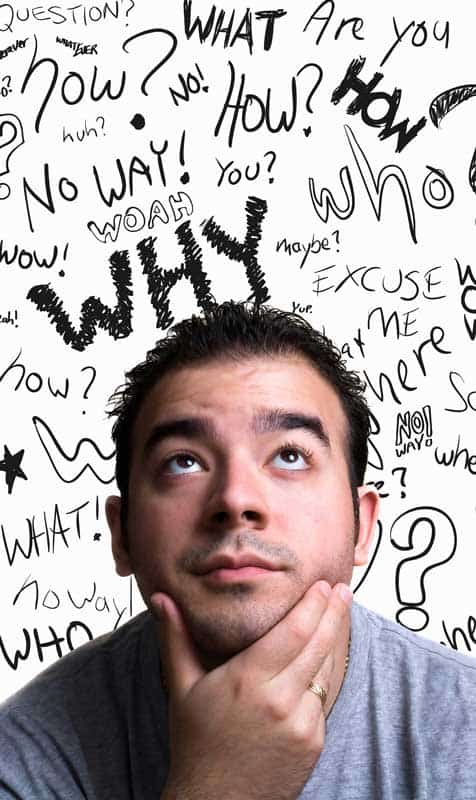 Through website analytics, you can find out where someone came from before landing on your website and get information about how he or she maneuvers around your website in aggregate. 
But what analytics won't tell you is how he or she felt as they maneuvered around your website.
Was this person able to complete their task? Why or why not? Were they overwhelmed? Did they feel curious, welcome, engaged, or frustrated?
Field Studies 
Field studies can now be done online, but some still need to be done in person, especially if you want to capture your Admissions tour and on-campus Admissions process.
How to Kick Off Your User Interviews?
Through this study, we will uncover prospective students' friction points that might be frustrating to them. These friction points may discourage them from filling out a request for more information, calling to schedule a tour, or applying to the college altogether. It will be essential to identify what you want to study and the goals for your study.
Where to Start:
Conduct qualitative research and usability studies to discover your prospective students' emotions, mindsets, and motivations.
It's important to identify the goals of your study and interviews.
Draft your questions and test these questions on a few people before going live with your participants. 
Find participants and decide if you will gift them for participating and how much you will gift them. 
Conduct student and prospective student user interviews.
Analyze your findings and recommendations.
It's generally helpful to do a competitive shop alongside this process to help identify opportunities to test against. I can walk you through this.
The Power of Video Highlight Reels from Your Student Interviews
This is a bonus. As you host 1-on-1 student interviews or group interviews, be sure to record them. You can use Zoom and other similar tools to record these interviews. If you are doing them in person, you can use your cell phone to record the session. 
This highlight reel can become just as important to your organization as the student journey map.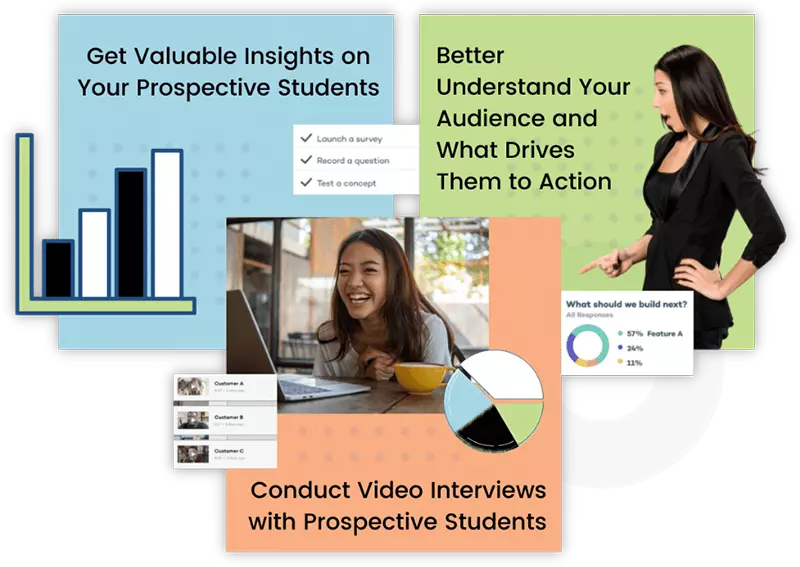 Be sure to get permission from your interviewees (have them sign a waiver), so you can take some highlights from each interview and put them together into a highlight video reel. 
You can also ask the students to complete a task on your website to record the students' experiences going through that task. You can also capture their motives and aspirations while going through this exercise to get more authentic feedback. The student isn't self-editing as much when they are a bit distracted by a task. 
Harness the power of video marketing to get more people in your organization to truly understand your prospective and current students. 
Viewers retain 95% of a message when they watch it in a video, compared to 10% when reading it in text.
If "a picture is worth a thousand words, then a video has to be worth at least 1.8 million words," according to McQuivey's Forrester study.
You can use these highlight reels when onboarding new staff so they have a better understanding of your students and their challenges, which helps to increase empathy throughout your institution. 
The goal is to edit these reels in different ways since you've captured ample footage, accomplishing several different goals with the same research study. 
You can also set these studies up to help you figure out what programs to offer next. 
Because of these insights, your team will have visibility on how to serve your students better, improve your usability experience, and delight more students. 
Delighted students can become invested advocates who continue promoting your brand and enhancing your reputation. There is no better achievement than word-of-mouth referrals. 
Have You Heard of User Studies?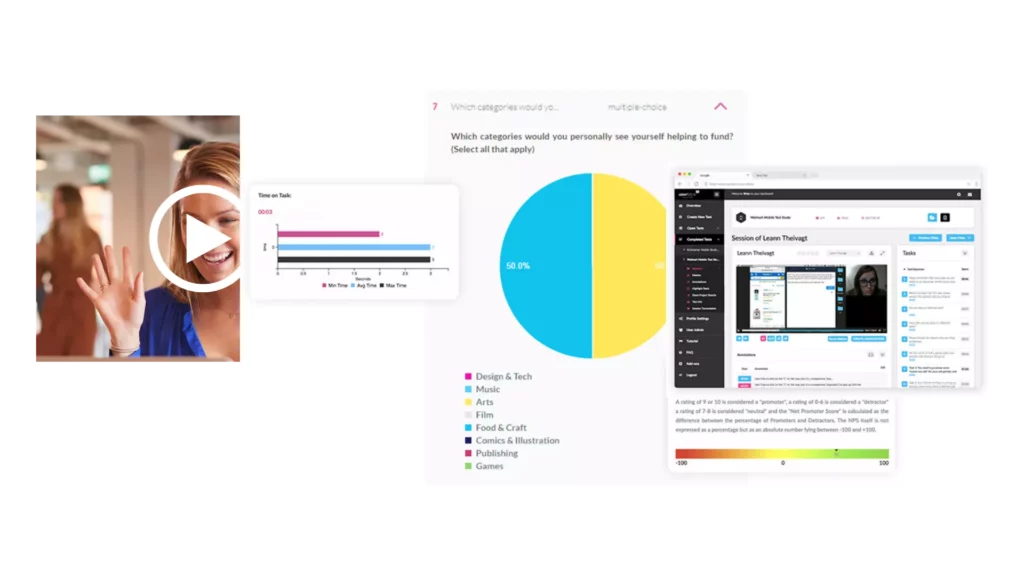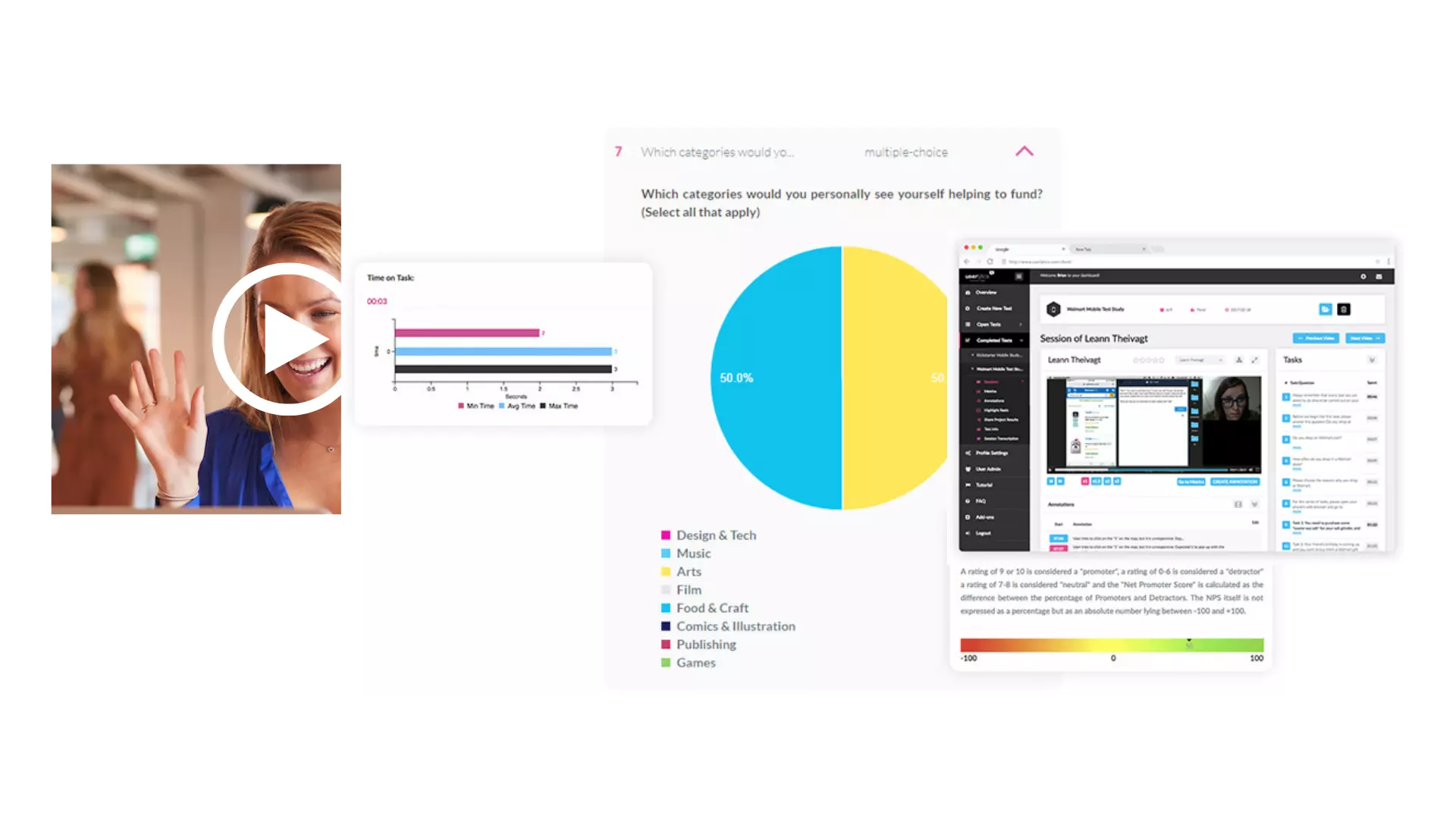 User studies are conducted 100% online; these user research studies focus on understanding user behaviors, needs, and motivations through observation techniques, task analysis, and other feedback. User studies can be moderated and unmoderated. 
A researcher meets with participants virtually one-on-one to discuss topics or ask them to perform a certain task on your website. 
These thoughts and feelings are collected and used to inform website iterations. This can include iterations with your virtual orientation process, virtual career fair, online application, or virtual campus tour.
Get Feedback on Your Tuition, Academic Pages, Enrollment Application, and More
During your interviews, you can ask prospective students for their opinions about your tuition page. From this research, you should be able to improve your institutional tuition, leading to significant impacts on your conversion rates. 
You can ask interviewees their thoughts about your tuition calculator, and also get them to evaluate competitor tuition pages for a side-to-side comparison. 
You improve how you present your tuition by getting more feedback on students' feelings as they see it, what they thought was confusing, and what they would like changed about it. eCommerce does this often. Students are consumers. They are deciding to enroll at your school (buy), and we owe them the best user experience possible. 
You can replicate this process for your academic pages, your enrollment application, your request for more information form(s), and the list goes on and on.
There is no end to how you can structure your student journey maps.
What Happens After Your Student Journey Map?
Act on the Insights
You will be able to refine your brand story and discover how to weave this throughout your prospective student's experience with the goal of improving conversion rates. 
You will also be able to tweak your website's usability to remove friction points since you can now identify them.
Let's Start Fostering Empathy to Drive More Enrollments
Imagine how much empathy you can foster within your team and organization by sharing your prospective students' thoughts, motives, aspirations, and friction points. 
This approach and practice creates a community aware of itself and all its moving parts. Awareness leads to understanding, understanding fosters connection, and connection breeds growth, and isn't that the point of a worthwhile journey?
Once complete, your team will better understand your prospective student's journey from awareness to consideration. You can tweak your website experience, messaging, communication strategy, and enrollment process to better align with what your students need and want. 
All these changes will help you increase conversion rates from visitor to lead and from lead to start, which will impact your cost-per-start (CPS) and yield. Yahoo!! Let's start driving your institution more tuition revenue, so you continue offering those valuable services and impacting your community.