Work smarter, not harder. Enabling your sales team to do its best work possible and close more deals sounds like a no-brainer.
But many companies have inconsistent sales processes. They may have an all-star salesperson or two, but more often than not, their other sales team members are left floundering.
The reason for the floundering? Many organizations do not have a clearly defined sales process and ways to make sure their sales team is following this process — leading to a confused, inconsistent sales team and, worst of all, less sales overall.
Some sales reps are on responsible for creating their pitch decks or sales materials, which can create mixed results. Not to mention having to enter all their data into outdated systems – if they do so at all. Most sales team just revert to using their email account and ditch the CRM all together, creating unreliable sales data and sales process.
All of this costs your company precious leads and money.
Read on to find out how you can turn your sales reps into consistent superstars. We're going to tell you all about Sales Enablement definitions, stakeholders, tools, and how they can help make a huge difference in your sales.

How are your

sales

efforts contributing to your company's growth?
Schedule a brief discovery call to receive a complimentary consultation for your business.
---
---
What is Sales Enablement?
Sales Enablement is the collaboration between your sales and marketing teams (and any other relevant departments) with the goal of producing high-quality plans, content, processes, and tools that can be used throughout the sales cycle.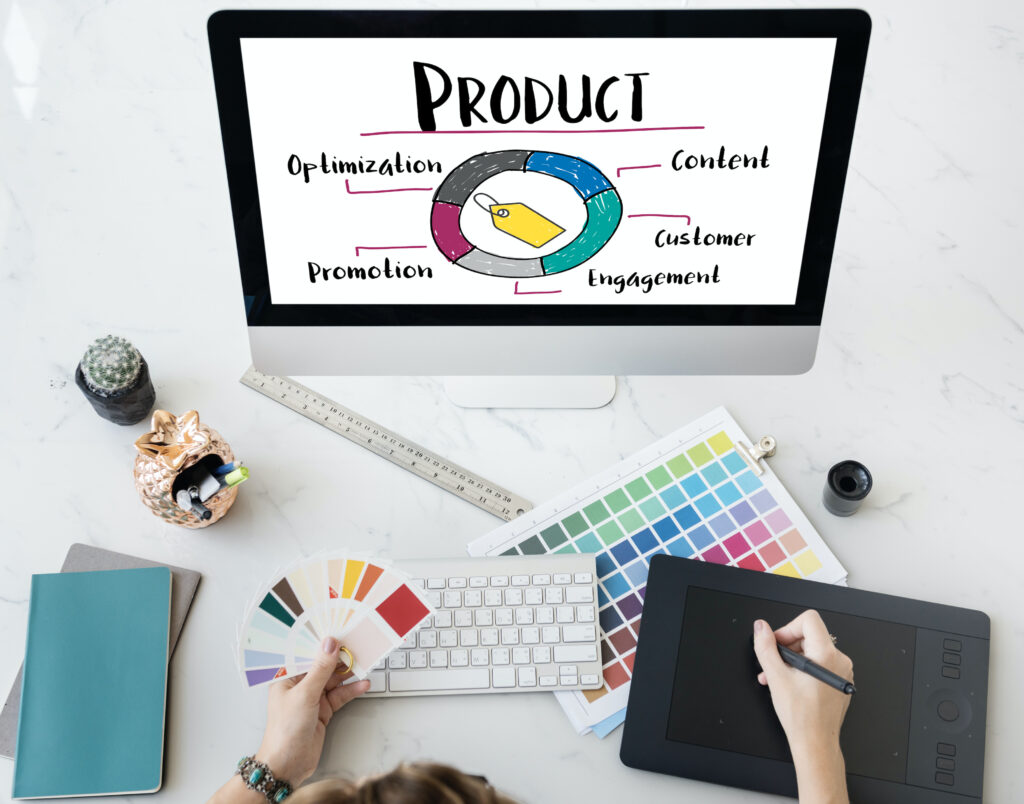 Why is Sales Enablement important?
Sales is the backbone of your business. Without sales, no revenue; and without revenue, no business.
That's why, between 2016 and 2017, the number of companies having a dedicated enablement person, program, or function jumped from 19% to a whopping 59%. That's a 210% increase in one year!
And there's good reason for that. Because, done right, Sales Enablement will help you:
Save heaps of time.
If you standardize sales materials, onboarding documents, and processes, your sales associates won't have to go on a scavenger hunt looking for presentations, pitch decks, product details, and pricing.
Bonus Tip: Avoid letting your sales team make these materials from scratch. As a fast-paced department, they are often in a rush – leading to bad quality materials with mistakes.
Track & improve your sales content.
Standardizing content and materials makes measuring their performance much easier. You can find out what works and what doesn't and craft your materials to perform at their very best. Then your entire team can rely on the most effective resources and seriously up their closing rates.
Capitalize on insights and talents from other departments.
There's a goldmine of insights scattered throughout your organization that could help your sales team close more deals. Leverage the data your marketing team gathers on the performance of their ads and emails or the complaints your customer service team hears in the Twitter trenches. Don't forget that different departments have different talents.
Genius tip:Your marketing team is probably also much better at whipping up high-quality content that's going to impress your leads. Marketing should own a larger portion of your sales funnel. They shouldn't stop at generating the lead, but instead help you make the buyer more sales-ready.
Enable the whole organization to sell better.
Not just your sales people are selling – your customer service team is selling too. They play a big part in retention, upselling, and cross-selling. By providing sales materials across the company, they can benefit from these too, and keep making deals across the entire customer journey.
Remove friction in the sales process and provide a seamless customer experience.
The consistency of your sales materials directly affects your customers' experience. By streamlining your sales materials across your organization, you ensure you're transmitting the same message throughout the entire customer experience. You can remove any obstacles in the sales process and make the buying experience as smooth as can be.
Coach your leads through the buying process with intelligent buyer interactions.
With Sales Enablement processes in place, you can start testing and optimizing your content across the buyer's journey and guarantee your sales reps can give your leads exactly what they need at each stage of the sales cycle.
Minimize mistakes.
By centralizing all sales materials and providing your team with automation tools like CRMs, you'll drastically reduce the number of mistakes in presentations, pitches, or logged information about leads. You'll also minimize the chances of your sales reps working with outdated information like offers that already expired.
Qualify leads better.
With your sales and marketing teams working together, you can start drawing in more qualified leads and identify them more quickly.
Level up your sales rep's skills.
By providing training, coaching, and resources for your sales team, they'll keep leveling up their skills — and not just with the latest frameworks and techniques, but also by brushing up on the basics. Is your team leveraging video selling? Does your sales process include reaching out to prospects through multiple channels including text, email, social and call/voicemail?
Ready to get some serious ROI on your sales team? Schedule a free 30-minute consultation to find out how to catapult your closing rate to the next level and 2x your revenue.
Newsletter Sign up!
Get our best content on digital marketing in your inbox 2 times a month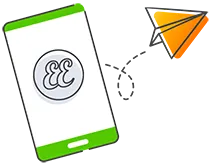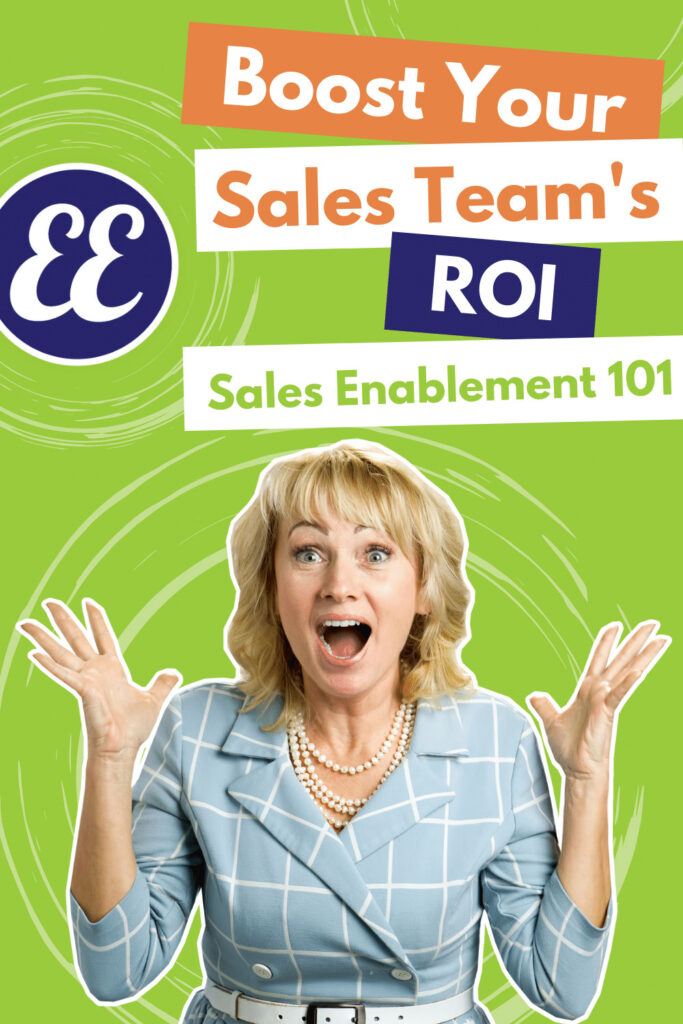 Who's responsible for Sales Enablement?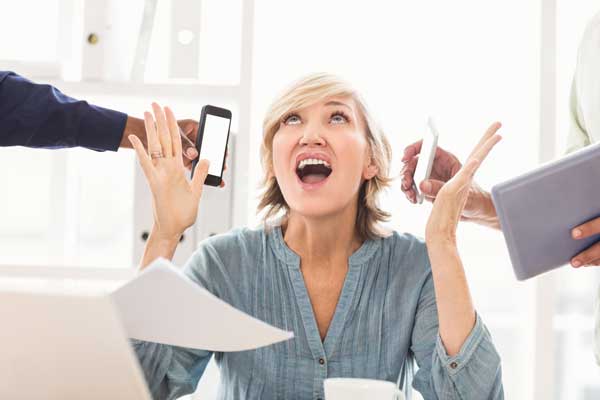 Sales Enablement doesn't just involve your sales department.
A general rule of thumb: marketing is the creator, sales the enforcer. Meaning marketing provides sales with content like videos, articles, and product guides which sales reps can use to coach their leads through the buying process.
The sales team, in turn, can let the marketing department know what content was effective and what they're still missing. This communication can be done by updating the right fields in a CRM and regular staff meetings. This will help the marketing team to improve the content they're giving to the sales team and their own messaging. But really, sales should be everyone's responsibility.
Sales Enablement is an integral part of your company culture.
Win more sales with our free sales tip sheet filled with the industry's best practices.
The top Sales Enablement tools to help your team close more deals
Now that you know about the importance of practicing Sales Enablement in your business, what are the tools you should be looking at?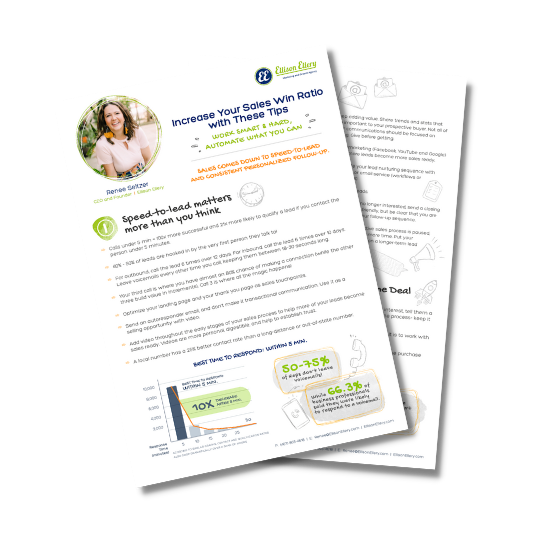 #WinMoreSales Sales Tips Sheet
Get quick, actionable tips on how to increase your sales win ratio. 
Just fill out the form below and we'll send you a FREE copy of our #WinMoreSales sales tips sheet! 
1. Content that is "King" — or "Queen"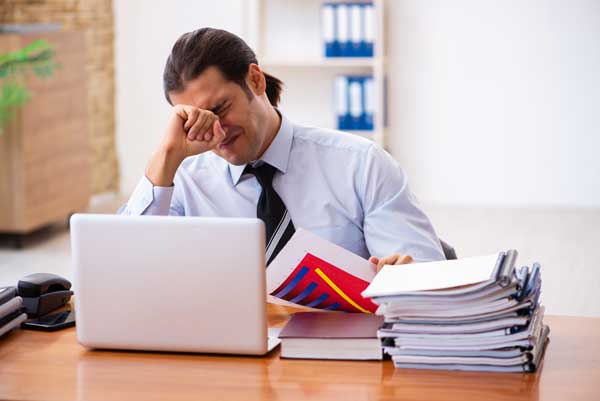 One of the most important roles of Sales Enablement is to provide your sales team with the right content to guide your leads through the buyer's journey. This includes:
Videos
Tutorials
Product & conversation guides
Articles, whitepapers, and ebooks
Case studies
Pricing information and discount options
Email templates
By having these materials ready, your sales reps can let your content do the talking and be more efficient (and less pushy!) salespeople.
When creating your content, keep a few things in mind:
Results speak for themselves. That's why case studies and other materials that show tangible results you generated for customers are the most powerful tools to persuade your leads.
Cater to different audiences. Everybody learns differently. So if you're relying on just articles, you're going to miss out on the people who prefer videos. So make sure you have content available in a variety of formats.
Curious to find out how big of an impact video content can have on your business? Check out our blog post on 5 Powerful Reasons Why Your Brand Needs To Use Video Marketing.
2. Data and insights to focus your energy
The right data and insights will help your sales team see what performs well and what doesn't and bring their performance to the next level. These statistics include:
Lead scoring systems to identify the most promising leads
Reports that show what content and tactics work and don't work
Weak areas in the sales process where leads are dropping out
An overview of the entire sales lifecycle
What content performs best across different parts of the buyer's journey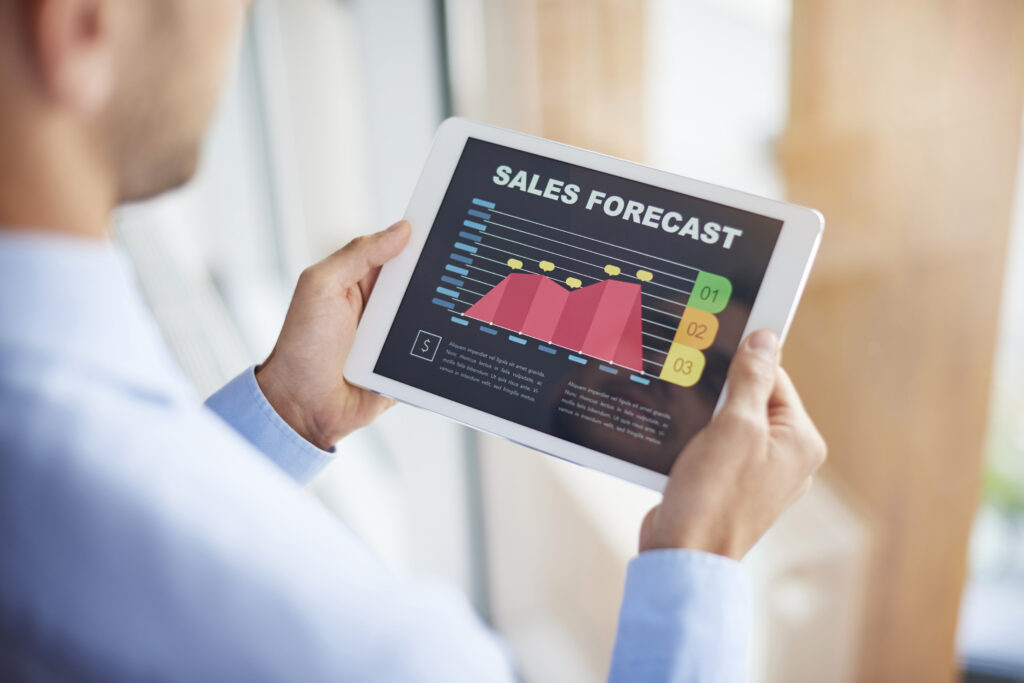 3. Technology and automation to boost sales performance
Another important aspect of Sales Enablement that can dramatically improve the performance of your sales team is putting systems in place to automate your sales processes. What to think of: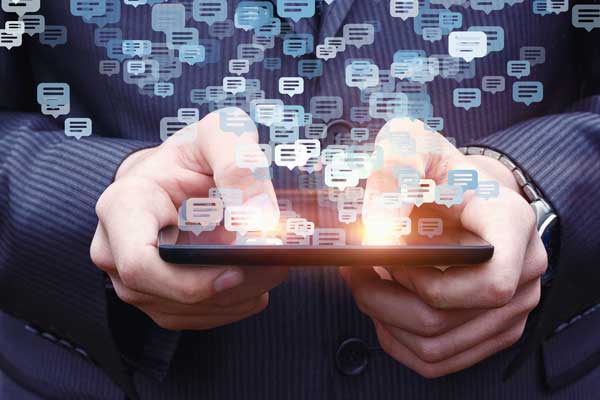 Pre-made email sequences
Give sales reps the ability to fire off premade emails. As your sales reps are likely already sending out tons of emails on a daily basis, this will save them a lot of time. For example, if a lead hasn't responded in a set amount of time, send them a premade nudge email. Create behavior triggers using your email service/ CRM. Not sure what this is? Let's chat! This can be a super powerful tool to drive your business more predictable leads and revenue.
Automated prospecting
Automation allows prospects who are ready to purchase to schedule a conversation with your sales team. In this way, the only thing your sales rep needs to do is take a look at her calendar and see what calls are scheduled.
Direct messaging
Enable your sales reps to chat directly with people who are visiting your website. This can lower the barrier for a lead to contact you and raise the chances of converting him.
Sales Enablement software
CRMs like Hubspot, Salesforce and others enable you to store all your sales content and tools in one location. From here, both your sales and marketing teams can easily access and edit these.
Newsletter Sign up!
Get our best content on digital marketing in your inbox 2 times a month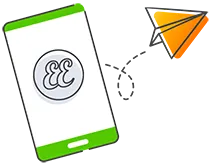 4. A streamlined collaboration process between your sales and marketing teams
A good Sales Enablement process includes a defined way of working between your sales and marketing department. It answers the questions:
Who within each department is responsible for making your Sales Enablement process run smoothly?
Who in the marketing department will be in charge of the creation of sales assets? Do you have an agency lined up with this expertise?
How will these assets be shared with the sales team?
How will feedback be gathered amongst your sales reps and be handed over to the marketing department?
Getting this set up properly at the start will ensure your Sales Enablement won't start falling by the wayside.
5. Leveling up your team's sales skills with continual development
All the sales content in the world is of no use if your sales team doesn't know how to sell.
It's harder than ever before to hire sales team and retain them, the turnover has become a real problem for so many businesses. Developing a great onboarding training process and re-training programs is essential. These training programs should include training on what buyers need to know at every cycle of the sales process, and of course training on the basics (that tend to slip away over time).
This ensures your team keeps developing and performing at its best and stays motivated. It'll also help new team members quickly develop the skills they need and get up to speed.
The next steps to implement Sales Enablement at your company
Now that you know why Sales Enablement is important and what assets you should be looking at, here are the steps to make Sales Enablement work at your company: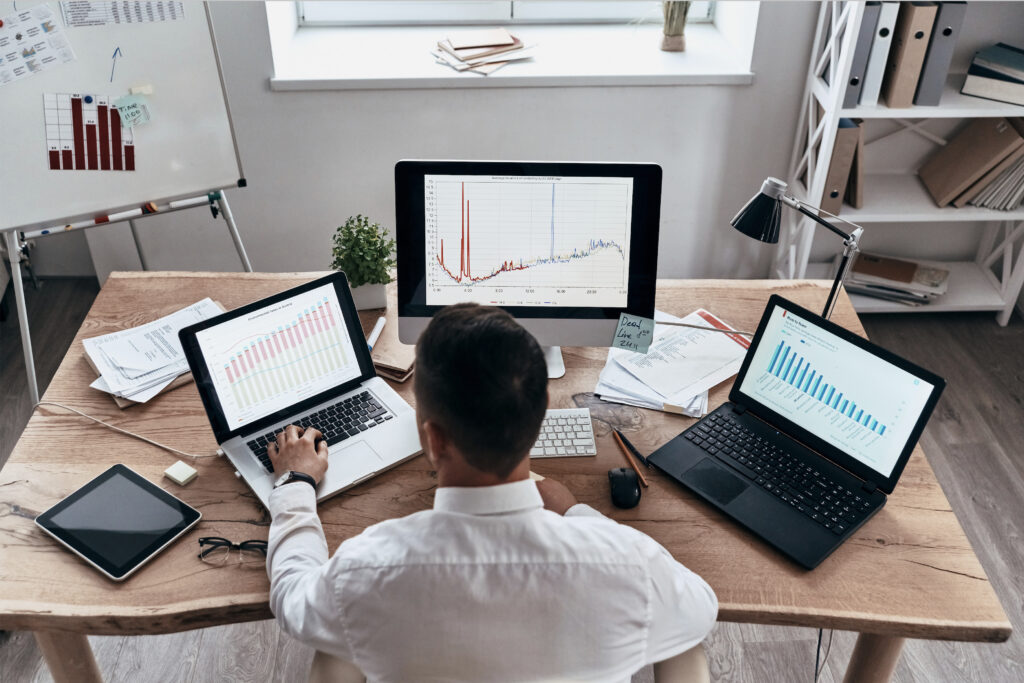 Define your objectives.
What do you want to achieve most with your Sales Enablement efforts, and how can you go about achieving this? Should you focus on brushing up the basic sales skills of your teams, or creating case studies? And how are you going to measure whether you're reaching those goals? Clarifying this will help you focus your actions.
Define shared goals and metrics for your sales and marketing teams.
By getting sales and marketing on the same page, you're helping them see the bigger picture and collaborate effectively. You can tenfold your chances of success by making your goals SMART: Specific, Measurable, Achievable, Relevant, and Time-bound. Read this article to get the ins and outs of defining SMART goals for your marketing and sales teams. Consider hiring a Performance Director who oversees Sales and Marketing so both departments have shared goals for true alignment.
Know your audience, map out the buyer's journey, and define what your leads need to know at every stage.
To do great selling, you have to know your audience – what they're looking for, their concerns, and how these evolve over time as they move along their buyer's journey. This will help you prepare the right content for every step along the buyer's journey. Beware the curse of knowledge! You and your team live this every day. Your buyer may be completely new to what you offer and you need to simplify your message and marketing materials to meet them where they are in the awareness phase.
Assign designated Sales Enablement roles.
Making Sales Enablement work requires, well, work. That's why you'll want to assign dedicated Sales Enablement roles to ensure the process is being followed and runs smoothly.
Genius Tip: Make room for this on both the sales and marketing sides.
Take stock of what your team already has and still needs.
What have individual team members already made that others could use as well? Gather everything in one place to see what's already there and what might be missing. Talk to your sales team to discover what they need the most.
Centralize Sales Enablement tools in one place for accessibility across the company.
Your Sales Enablement tools are useless if they're impossible to find. So, make sure that all of your content and tools are in one central place that everyone can easily access.
Genius Tip:Name and structure your files in a way that makes sense and is consistent. Avoid non-descriptive names like "pitch-08/09/2017-productA" or generic folder names like "Templates." The best tool to use for this is a dedicated Sales Enablement software, like Hubspot's CRM.
Automate what you can (but leave room to adapt).
With your Sales Enablement software in place, you can also start automating critical parts of your sales process, saving your sales reps tons of time. But leave room to personalize content to the prospect's needs.
Routinely re-train your sales team.
Giving your team the training resources it needs is a great start, but you'll also have to make re-training a deliberate and continuous part of your sales team's schedule. For example, hold at least one formal training once a month.
Genius Tip:You can also use tools like internal newsletters and platforms where sales reps can collaborate and exchange nuggets of wisdom. Slack may be a great collaboration tool.
Keep reviewing and improving your Sales Enablement efforts.
You probably won't nail it right off the bat, so keep testing and tweaking. Find out what's missing. Make sure your sales team can easily find the information they need — and that they're actually using it! It'll probably take some time for your team to get used to the process, so keep checking in and make adjustments if necessary.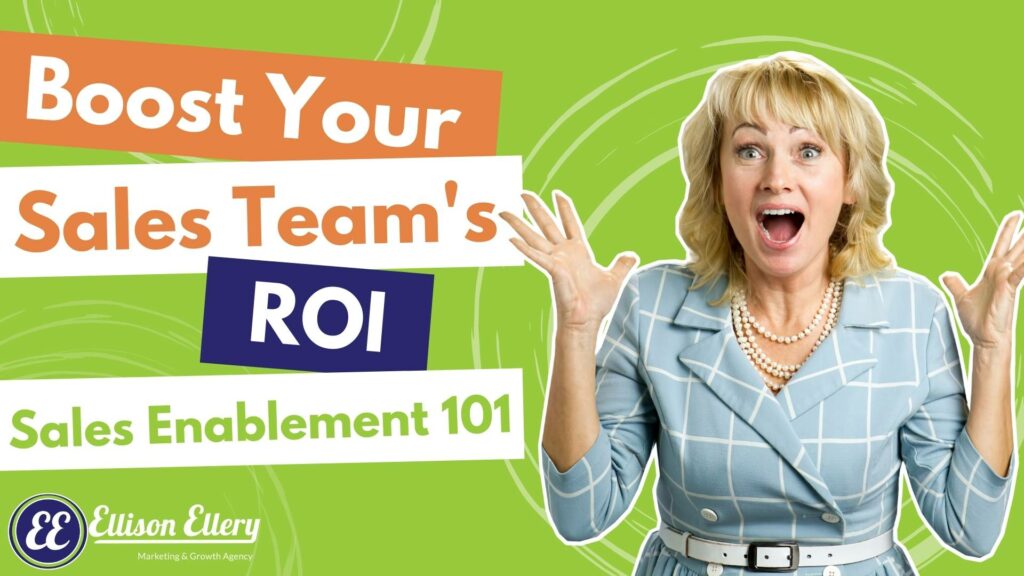 If this sounds like a lot of work, that's because it is. But it's 100% worth it.
With the right goals, processes, people, and a lot of dedication, you can make Sales Enablement work for you — and transform your sales team into the deal-closing money-making machine it could be.
Ready to get some serious ROI on your sales team? Schedule a free 30-minute consultation to find out how to catapult your closing rate to the next level and 2x your revenue.

How are your

sales

efforts contributing to your company's growth?
Schedule a brief discovery call to receive a complimentary consultation for your business.